As content marketers, we're always talking about the sales funnel and the buyer journey. We spend countless hours analyzing how to move leads "down the funnel" and constantly iterate on our nurturing tactics. But what most marketers fail to recognize is that the funnel doesn't end when you finally convert a prospect to a customer.
This is where customer marketing comes into play. While lead nurturing is essential, your existing customers are the core of your business. But they often don't receive the same attention as prospects. You need to know who your customers are, what they need from you, and how to work together to achieve the goals discussed during the lead nurturing process. What you need is a plan to build relationships, communicate honestly, and solidify trust among your suite of all-star customers.
The Benefits of Customer Marketing
According to a report from Demand Metric, over 90% of organizations have some sort of customer marketing efforts, and 53% of them report gaining moderate to significant revenue as a result.
If your company is in the 10% without a dedicated customer marketing strategy, you might be missing out on more than just maintaining a happy customer base.
"increasing customer retention rates by 5% increases profits by 25-95%." After all, you've already successfully completed the "dating" phase, do you really want to start all over? It would be more worth your time and effort to work on the the customer relationships that you've already forged.
In addition to being more likely to renew their contracts, highly satisfied customers are also more likely to generate upsell revenue. Since organizations experiencing moderate to significant revenue impact from Customer Marketing are twice as likely to report the highest level of customer satisfaction, it's on your marketing team to make sure that customers are feel a personal connection to your company.
Getting Started
Reaching customers in ways that shows value, appreciation, and an element of surprise is the balance that you should strive to achieve. But if you're having trouble getting your customer marketing strategy off the ground, consider the marketing channels that you already use to reach your audience. Some of these channels might include:
Email and newsletter communications
Customer-specific blog content
Event activations
Direct mail
Social media
Webinars
Online community
Many of these elements that are likely already in your marketing arsenal can be tailored to meet your customer marketing needs. For example, if you are hosting an upcoming webinar, think about adjusting your talk track to include some of the common pain points that your customers face, or host a follow-up webinar just for customers to directly address their questions in an interactive setting.
Here at NewsCred, we're always thinking of ways to engage our customers, and recently sent out a festive Fourth of July mailer to our clients: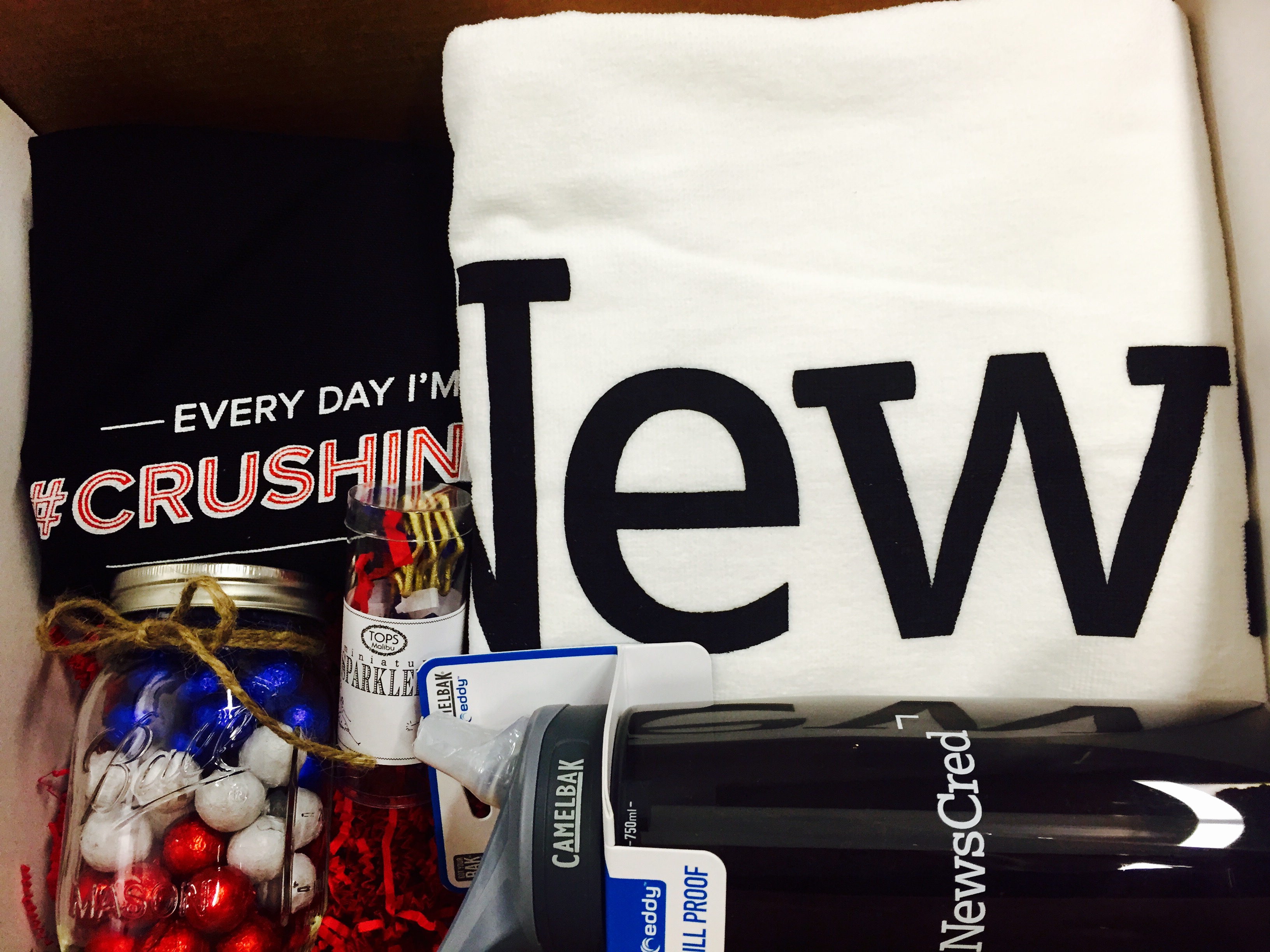 The response from our customers was overwhelmingly positive: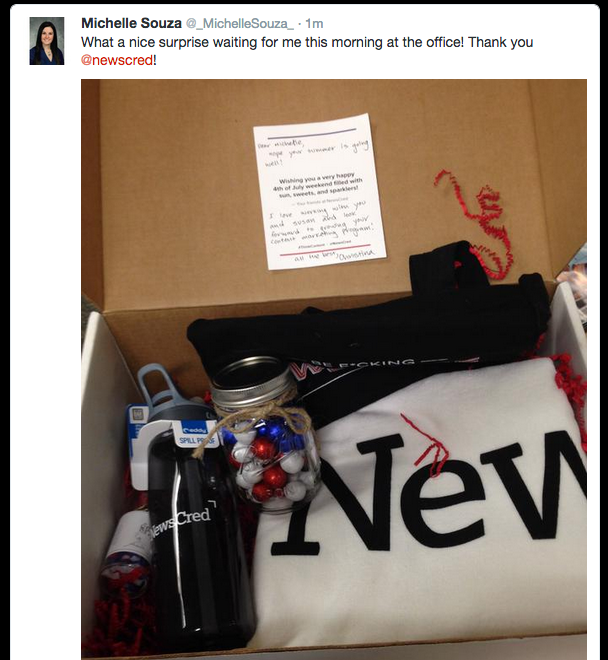 While a simple gesture can seem meaningless, it can go a long way in building stronger relationships with your customers and ensuring customer satisfaction.
How to Hone Your Skills
The number one skill that you need to successfully create a customer marketing strategy is to listen. This means having meaningful conversations with customers, and really digesting their feedback. Some of the ways to do this are hosting breakout sessions, posing questions to your online community of customers, or simple sending a short survey to better understand your clients' pressing issues.
This also requires strategic internal communication with your marketing and account management teams. At NewsCred, the marketing and account teams are constantly in contact, discussing how we can better the lives of our customers and how we can help them become rockstar content marketers. The key to a successful external communications strategy is first being able to effectively communication within your internal organization.
How to Measure Success
While reduction in churn is the most obvious measurement of success, and a KPI that most companies measure regardless if they have a customer marketing program, there are many other ways to measure the success of your customer marketing strategy.
Some of the metrics to pay attention to are:
Reduction in client churn
Increase in client subscribers to blog
Increase in proactive positive client feedback
Increase in upsell revenue
Increase in client referrals
If these KPIs look similar to how you measure your existing lead generation, you're doing customer marketing right! Ultimately, you can measure success in a very similar way to your traditional marketing efforts, complete with paying attention to "top of the funnel" metrics, such as blog subscribers, in conjunction with larger KPIs such as upsell revenue.
Content marketing to your customers is not reinventing the wheel, it's simply rotating the tires.
Alexa Biale is Brand Marketing Manager at NewsCred