As businesses enter the final quarter of 2019, now is the time when marketing leaders are looking ahead and planning their budgets and strategies for 2020. This begs a few questions: What will be of the utmost importance to heads of marketing in the next year? Will we still see a reliance on marketing technology? Will strategies require cross-functional communication and an integrated approach to marketing?
We sat down with John Andersson — Head of Marketing & Brand in the Nordic region at Electrolux, a leading global appliance company headquartered in Stockholm — to find out.
---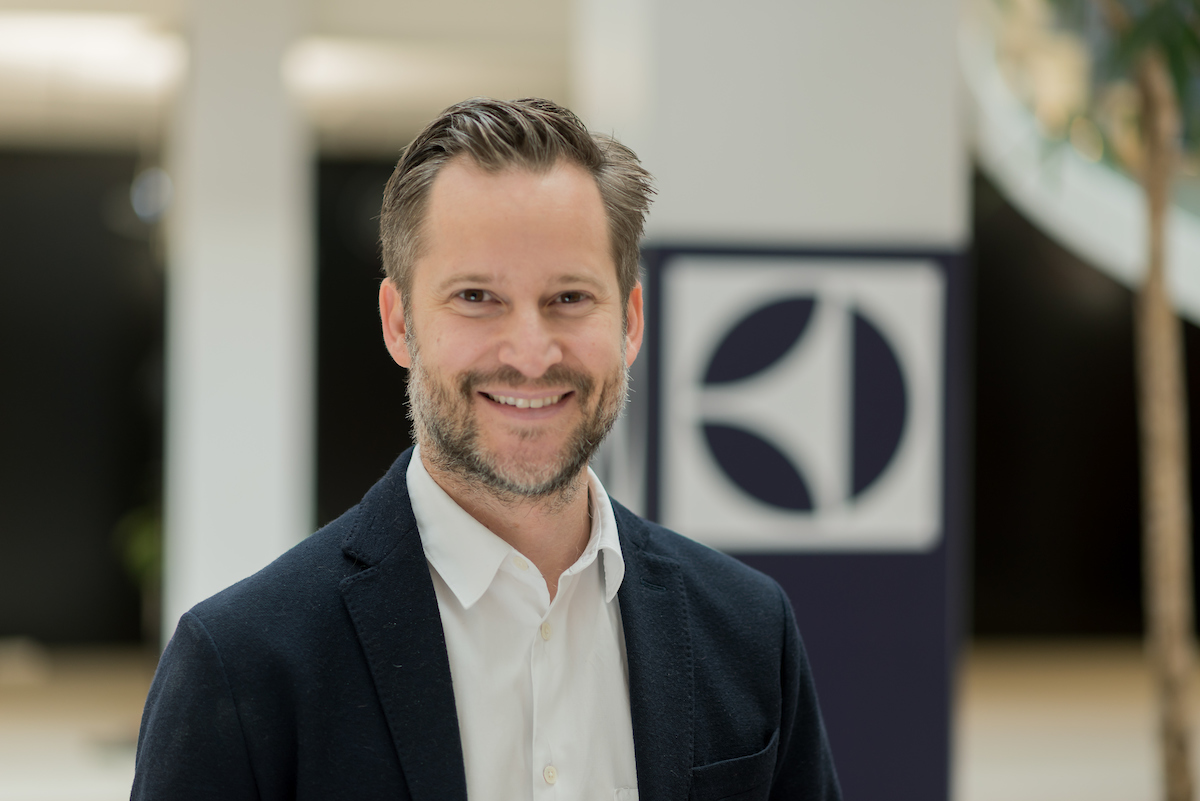 What are some of the key focuses of Electrolux's 2020 marketing strategy?
The single most important component in 2020 is to perpetuate our new Electrolux brand positioning, which kicked off with a cross-channel campaign just a few weeks ago. Our aim is to enthuse consumers with a premium, sustainable, and human-centric brand platform that continually aspires to inspire new heights in taste, care, and wellbeing experiences, which is how we umbrella our product portfolio. And we've taken a data-driven approach in order to reach the kind of consumer we want to attract, whereas in the past we made the mistake of thinking that we could reach everyone all the time with the right offering. Now it's about focusing on what we do best, finding the right audience who resonates with our brand promises, and interacting with them.
Another goal for 2020 is to accelerate our ownership experience efforts. Nothing can build or break a brand's reputation as fast as not taking care of consumers post-purchase, so CRM and loyalty programs are going to be a big focus area to help us build lifetime value with our customers.
How do you go about planning your marketing strategy (annually vs. biannually vs. quarterly) and what do you emphasize?
I start with a bold vision, 5-7 years out, and then break it down into building blocks year-over-year. So 2020 is naturally planned on a more granular level to engage all of our stakeholders and partners, but first and foremost — consumers.
Process and technology are fundamental to planning our marketing strategy. I start with establishing the need for an end-to-end process (i.e. an infinite loop of where the consumer journey starts and ends). In our case, for example, that means determining when consumers start thinking about a new dishwasher, when they need help after it has broken down, etc., and then we follow those steps of the journey. Our marketing strategy needs to be able to support that customer journey, and we need to use technology in order to execute the strategy efficiently.
What are the most important KPIs for your marketing org and how do you measure them?
We're really focused on our brand journey, so we measure our brand health by tracking various data points a few times throughout the course of a year. We also closely follow the consumer journey from the top of the funnel down to conversion through our own channel and retail, as well as through key customers — and optimize accordingly. The key to success here is both partnership transparency and data. The more data we can collect, the more we can do to jointly bring about commercial momentum.
How do you make sure your marketing org is working efficiently? Do you have tools or processes in place to streamline campaign planning and execution?
Our organization is structured in such a way that teams are divided into different stages of the customer journey. For example, 6-7 months ago we had a digital team and had an activation team. But they were dependent on each other, so we've pulled them together. Now we activate the brand in a digital setting and vice versa.
I've focused much of my efforts in the first 12-18 months on building a high-performing team that overcommunicates to the point where we've morphed into one organism with multiple capabilities, and thrive in change and trial and error. This is how we ensure that we're working efficiently and collaboratively. But we do have to be careful because a lot of big organizations like Electrolux have so many approval processes, and before you know it, the campaign will be over before everything gets approved. We (and other large organizations) need to move fast and with consistency — but we also must ensure consistency doesn't become a barrier where everything needs to be absolutely perfect.
We also have tools like Microsoft Teams in place to make sure we don't let things fall through the cracks, but we're looking to add a solution that will act as a single hub to process all of our content and material. In the meantime, we have the right people in place to synthesize our different data streams.
What capabilities, features, and services are most important when you're sourcing marketing technology?
Automation and artificial intelligence capabilities are something we're investigating to simplify some of the work we now have with the growth of e-commerce. For example, bug and error detection on our web platforms is still done manually or is consumer-led, which is of course not optimal. Utilizing advanced AI is only going to be more prevalent as digital continues to take over and as consumers expect personalized experiences.
The second part of sourcing marketing technology is successfully implementing it. Of course, it's helpful when there's a mandate from the top to embark on digital transformations, but it's really up to marketing leaders to drive it and to place emphasis on training their broader team. Not only that, but it's also important to socialize the pain points it will solve for and any wins that can be attributed to the new technology.
What tips do you have for other marketing leaders in 2020?
When it comes to strategies and marketing tools, there are endless solutions, but don't get overwhelmed. Understand whether the technology can enable growth and if so, then it's something that marketing should be driving as well as the sales org (in most organizations).
As a leader, know your strengths and use them to complement the strengths of your team members to build a complete and capable marketing org. The key is to focus on one or two core levers to drive long-term and rally the whole organization around them (e.g. over-communication). Set a vision that will inspire both employees and (most importantly) consumers. Internally socialize the vision and what you're doing to bring it to fruition, not only with key stakeholders but with as many people in your company who will listen. It will be worth it in the long run.
This interview has been lightly edited and condensed.
Marta Ripoll is a Sales Director at NewsCred.