Travel content is meant to inform and inspire, giving people the tools and boost they need to finally book that trip they've been meaning to take, whether it's a weekend getaway or a month-long adventure. But the brochures, travel agents, and even websites of yesteryear just don't cut it with today's consumers.
In 2018, the travel industry continues to grow and evolve as brands keep trying to stand out and engage increasingly inattentive audiences who have only more products, services, and platforms to choose from. Which is precisely why content marketing is so vital to the field. With the right combination of innovative technology and powerful storytelling, a travel brand has the potential to rise to the top and get seen, heard, and booked.
Take a look at how some of the biggest names in travel are choosing to connect with their target markets – and the kind of success 2018's top travel content marketing trends can lead to.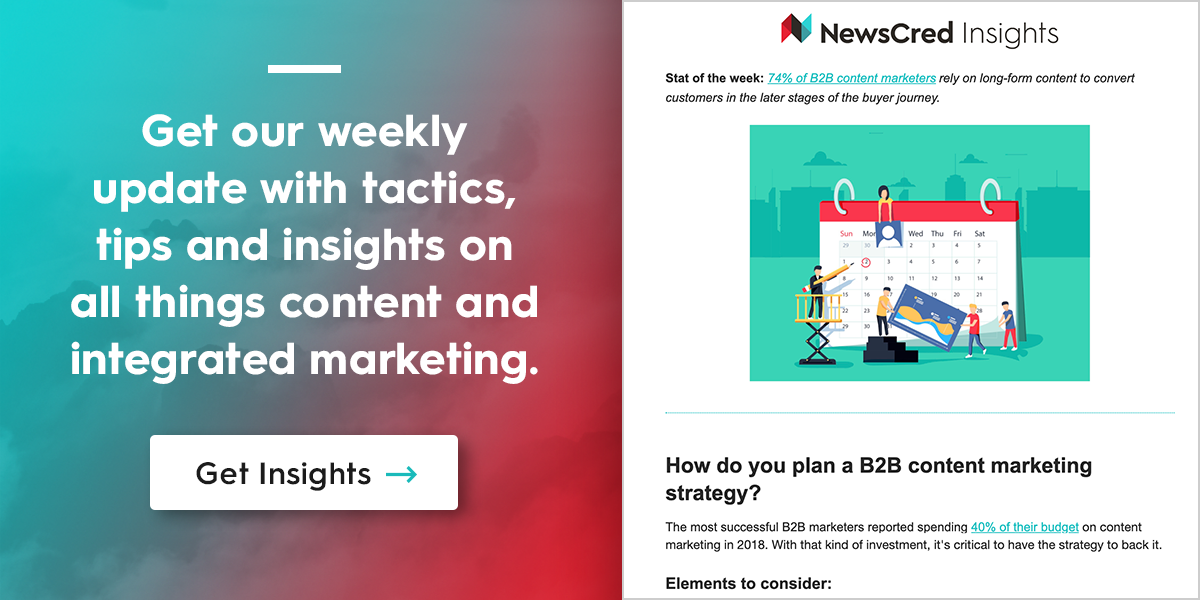 Print magazines
Airlines aren't the only travel brands willing to invest in print publications in this day and age. Paper's not dead, and today, it's not uncommon to see glossy 'zines from all kinds of travel brands. After all, inspiration is key for the industry, and what better way to wrap people up in a daydream than by offering them a compendium of compelling stories and gorgeous photography to leisurely leaf through?
Here, the print magazine from bag maker Away, is a prime example. The volume makes a reader look cooler simply by holding it in their hands – and it illustrates the company's commitment to positioning itself as a "modern travel and lifestyle brand," rather than a basic luggage label. The quarterly publication, whose covers are adorned by the likes of Karlie Kloss and Rashida Jones, features a modern, hip, minimalist look that plays with typography and visuals. Fonts are mixed and matched while illustrations are interspersed with simple yet standout photography and powerful stories about what it means to travel, what it means to come home, and the people and places that shape our experience along the way.
Away's actual product? You likely won't see it here. Instead, "when I joined Away, there was already a deep connection and authentic dialogue going on between our customers and the brand," says Ally Betker, Editorial Director, Away. "I view my role (and the role of Here) as being a bit of a megaphone for the conversations that were already happening, as opposed to inauthentically manufacturing content that tries to force them. We've earned their trust by showing them that we hear and understand the types of stories they're looking for."
Similarly, Airbnbmag, published in partnership with Hearst and available at newsstands nationwide, encourages readers to "be at home in the world" by highlighting "undiscovered travel destinations, inspiring stories, and tips for your next getaway." Positioned as more of a guidebook than a traditional travel magazine, the publication is a quarterly affair that hones in the power of authenticity through truly local recommendations, resources, and visual inspiration.
"In looking at the existing travel magazines at the time, we noticed most had no people in them, which felt strange since the real magic of travel comes from meeting and connecting with people," says Hearst Magazines Chief Content Officer Joanna Coles. "So we set out to create something that would fill that void in travel media."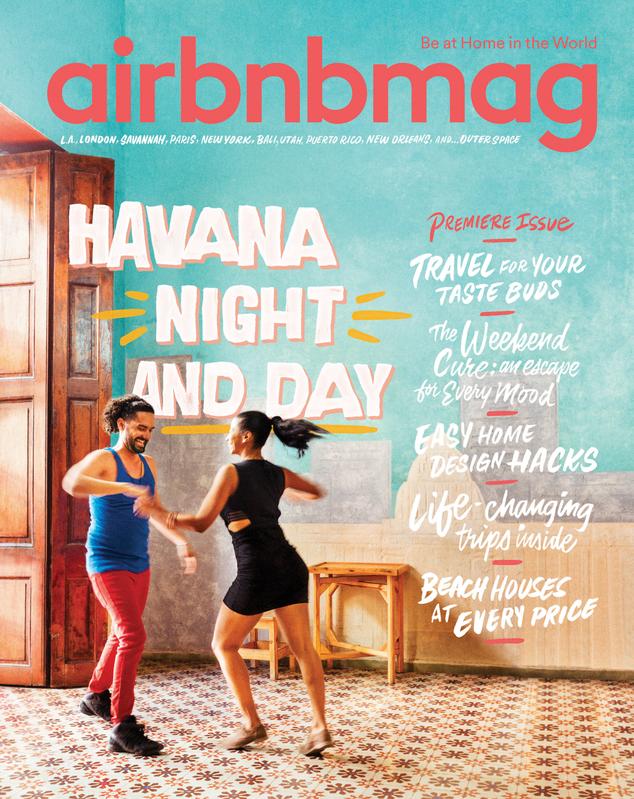 It's not the company's first foray into print. In 2014, Airbnb launched the short-lived Pineapple, a user-generated 'zine concept that read somewhat like a literary journal with its 128 pages of content. But, after 18,000 complimentary copies went out to hosts around the world as coffee table fodder, production stalled after one edition to make way for something more on-brand.
Airbnbmag still works to celebrate "the human element of travel," says Coles. "People are hungry for perspectives on places from the locals who live there. They want stories that explore the culture of places, not just the scenic views," though there's a fair share of those as well. Now, the magazine's structure – broken down into four sections known as "The Local," "Stay," "Roam," and "Belong" – is more carefully aligned with Airbnb's offerings, corresponding to new areas like Experiences and Restaurants (through which users can book meals and make memories with hosts and locals and now even reserve tables at homegrown hotspots), while also highlighting special properties around the world, as well as real-life stories of adventure and exploration.
Takeaway: Experiment and iterate. If you try something and it doesn't pan out, pivot and go for it again. Print doesn't have to be a high-risk or huge investment, but it can have a big impact on your audience. And remember: Two heads can be better than one. For Airbnbmag, the publication is "a truly bi-coastal operation and collaborative effort between Hearst Magazines and Airbnb," says Coles. "We are both involved in all aspects of producing the magazine…[and] I'm hoping readers come away inspired, with new information and ideas about visiting locations around the world."

Chatbots
At the opposite end of the technology spectrum, chatbots are bringing new life to the travel planning process in a myriad of ways. With the popularity and ease of use of Facebook Messenger, for instance – along with the platform's 1.2 billion monthly users – airlines, hotels, aggregator sites, and other travel brands are all jumping on board to chat their way to higher conversion rates.

With her pink hair, black-rimmed glasses, and funky librarian vibe, Lufthansa's Mildred bot tries to stand out and help Facebook users find the best prices available for any given route. Using natural language processing, she's able to speak and understand German and English while fetching immediate flight information – but despite her speedy, useful guidance and unique name and appearance, she lacks any special voice or persona.
Not all chatbots are created equal, though. And not all are void of personality.

Rose, The Cosmopolitan of Las Vegas hotel's "sassy" virtual concierge, has plenty. With her flirtatious tone and various tongue-in-cheek quips (along with the ability to play games like Would You Rather? and Two Truths and a Lie), she welcomes guests to Sin City like no one has before. And the introduction to Rose? A sleek black business card bearing the words "I am the answer to the question you never asked" on one side, and "Know my secrets. Text me." along with a phone number on the other.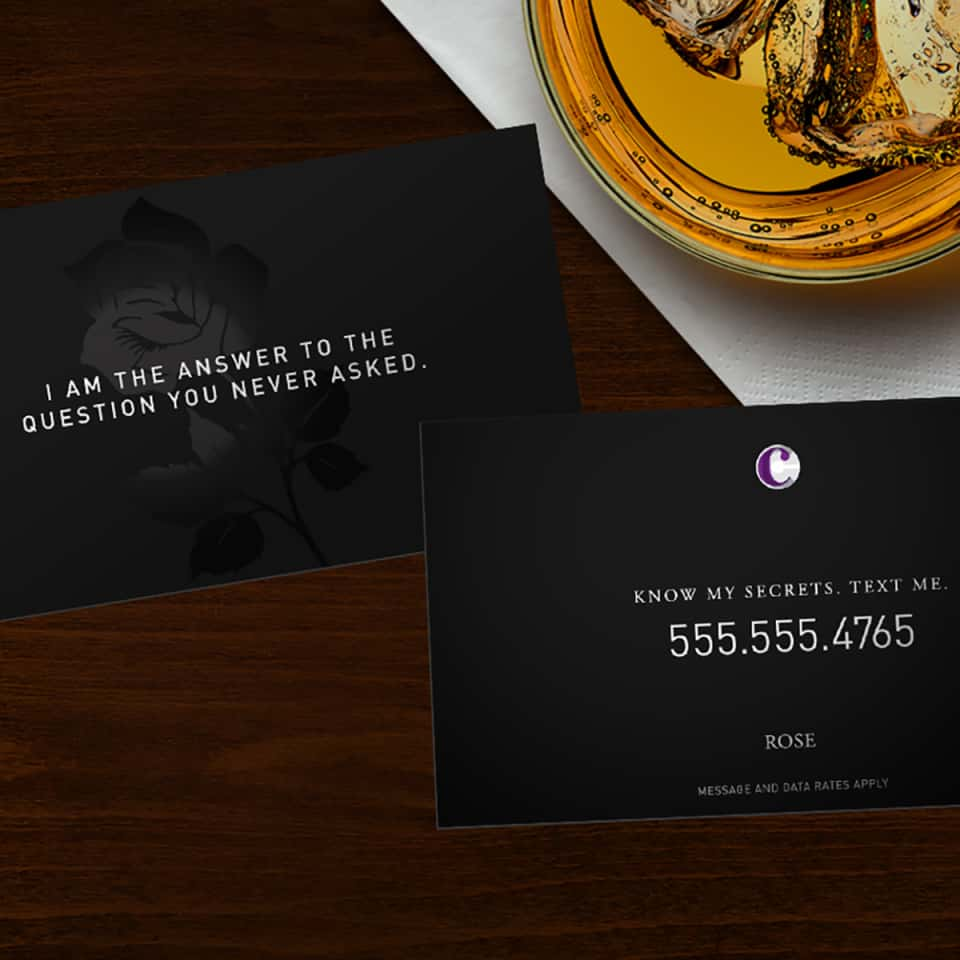 In its design, digital agency RGA leveraged 12 weeks worth of knowledge on the ins and outs of The Cosmopolitan. After nailing down Rose's one-of-a-kind voice, RGA created "over 1,000 conversation threads…to offer guests ways to book experiences such as restaurant reservations, spa treatments, event tickets, and spontaneous adventures like self-guided art tours. [And] to help drive guests to bars and clubs, Rose gives them insider information, like secret menu items, and offers to help increase spend on the property."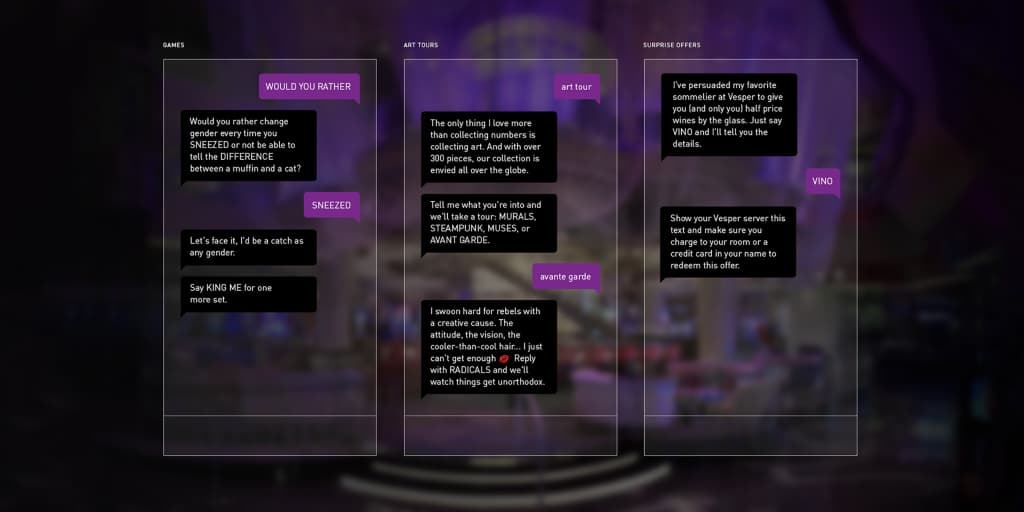 Takeaway: Different bots serve different purposes, but even a hint of personalization or quirk can go a long way when interacting with a chatbot and making for a memorable experience. And on a grander scale, when building something truly unique and amazing may be financially and logistically within reach, the results can be worth every penny.
Just ask Mamie Peers, the Cosmopolitan's Vice President of Digital Marketing, who reports that "[Rose's] playful personality has wooed hotel guests who booked direct into spending 39 percent more than guests who do not engage with her."
Serialized video
Video engages and brings people into an experience, whether it's in all-immersive, 360-degree virtual reality or just straight television. And for travel marketing and promotion, that kind of transportive capacity is particularly powerful.
In the age of YouTube, Netflix, and TV on the internet, clip consumption is always on the rise. Last year, a Deloitte survey on U.S. media consumption found that 73 percent of Americans reported binge-watching videos on TV or another device, and among them, 90 percent of millennials (38 percent of whom say they binge-watch content on a weekly basis). Which is not least among the reasons why we've seen such a surge in quality video content – from Hollywood and brands alike.
Since launching an in-house content studio in 2014, Marriott has led the way in producing high-quality, engaging content that delivers major returns. Its 2015 short film effort, "French Kiss," for instance, drove more than $500,000 in bookings in less than two months. And when it comes to serialized projects, its success is no less. The staggeringly popular "Two Bellmen" franchise has garnered crazy amounts of plays on YouTube, with more than 9 million views on the third installation alone – and counting.

"The Navigator's Table with Andrew Zimmern" is another project, tailored especially for the company's Renaissance Hotels brand and meant to engage the discerning business traveler. The star chef and traveler invites viewers to dinner in a spotlight city – Chicago, Charleston, Dubai, and New York, for starters – while chatting with local friends and influencers who share secrets and shed light on their favorite meals and places. With two seasons under its belts, the show has attracted more than 4,500 subscribers and tens of thousands of views on every episode.
As to why Renaissance chose Zimmern? "When we looked at who could tell this story in an interesting, engaging, and authentic way, we wanted to find someone who represents that modern business traveler who's curious and always looking for new experiences, and making sure their business trips are not business as usual," said Dan Vinh, Marriott's Vice President of Global Brand Management and Marketing for Renaissance Hotels. "That's Andrew."

Takeaway: Not all brands will have the kind of funds it takes to produce the likes of what Marriott is capable, but that's the beauty of internet video – it doesn't have to break the bank. A simple concept executed by a talented team and non-existent budget can be enough to get what you need, and sometimes (free!) user-generated content (UGC) can be just what it takes to go viral, and get your product out to the world.

GoPro's UGC spot has almost 40 million views on YouTube
For Marriott, "We're getting our guests to see the Renaissance brand in a credible, authentic way, and for us, it's less about driving direct bookings, but [more] to get people to engage with the brand," says Vinh. And because of that, "we're seeing double-digit increases in purchase intent as well as perception…All of this content helps to sort of build out additional, authentic proof around our branded message."
User-generated content
Whether it's photos, video, text, fan art, or just another selfie, UGC can be a powerful and very affordable tool for big brands, small business, and anyone in between. These days, there's nothing more convincing than a real person's tried and true recommendations, and travel marketers are in luck. Because traveling is such an emotional experience, globetrotters around the world deliver a constant stream of stunning, visually-driven UGC that brands can – and should – leverage.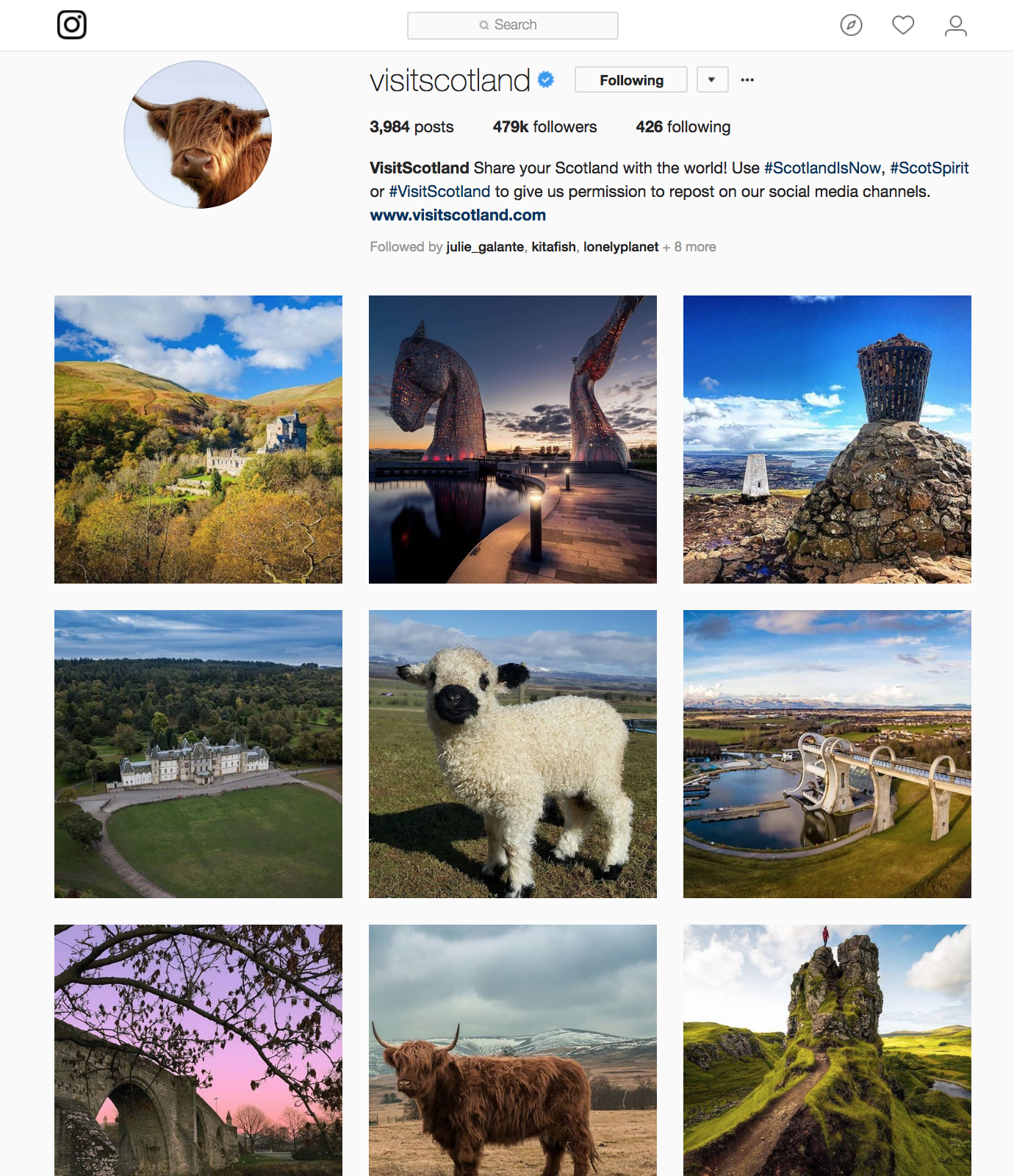 VisitScotland is one travel brand that has taken full advantage of what UGC has to offer. With more than 479,000 followers, the company's cultivated Instagram feed is a gorgeous tribute to the country's stunning cities, wildlife, and sweeping landscapes. And with various hashtags motivating people to share their experiences and points of view (#ScotlandisNow, #ScotSpirit, and #VisitScotland), everyone has a chance to get featured and reposted.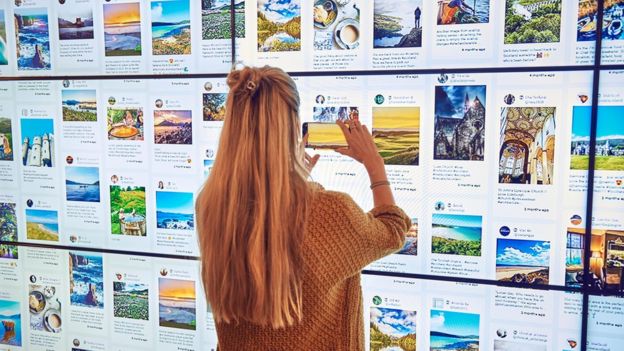 But where Scotland's national tourism board's UGC really shines was in last fall's #ScotSpirit Instagram Travel Agency – the first of its kind. Located in London, the Stackla-powered pop-up travel shop displayed floor-to-ceiling Scottish snaps (captured by travelers and locals across the country) to entice the southern city-dwellers into planning a trip. And the itineraries? Based on other people's 'grams, of course.
"92 percent of consumers trust earned media above all other advertising," says Laura Mitchell, Assistant PR Manager at VisitScotland, "so it was important for us to use real people's memories and experiences of being in Scotland in a really visual and creative way."
Takeaway: According to Stackla's 2017 consumer content report, "97 percent of millennials say they would share a positive travel experience on social media, and 57 percent of millennials have made travel plans based on social media images or videos they saw a friend post." And the proof is in the pudding.
Over the course of the week in which the temporary #ScotSpirit agency opened its doors, "VisitScotland saw a spike in their number of Instagram followers," says Megan DeGruttola, Head of Content Marketing at Stackla. "Their average follower net growth increased by 37 percent from August and 23 percent from September…[and] since using Stackla to leverage UGC throughout their multi-channel marketing strategy, overnight visits to Scotland by London millennials grew by 34 percent."
Social media and email distribution
Creating content is all well and good, but what happens to it after you're done? There's got to be a system in place that's driving consistent traffic to your work, and when it comes to travel companies, it seems like email and social media promotion works best. Take World Nomads, for instance. The travel insurance company has a stellar blog on-site, encouraging readers to explore and "get inspired with activities, destinations, and must-dos from around the world."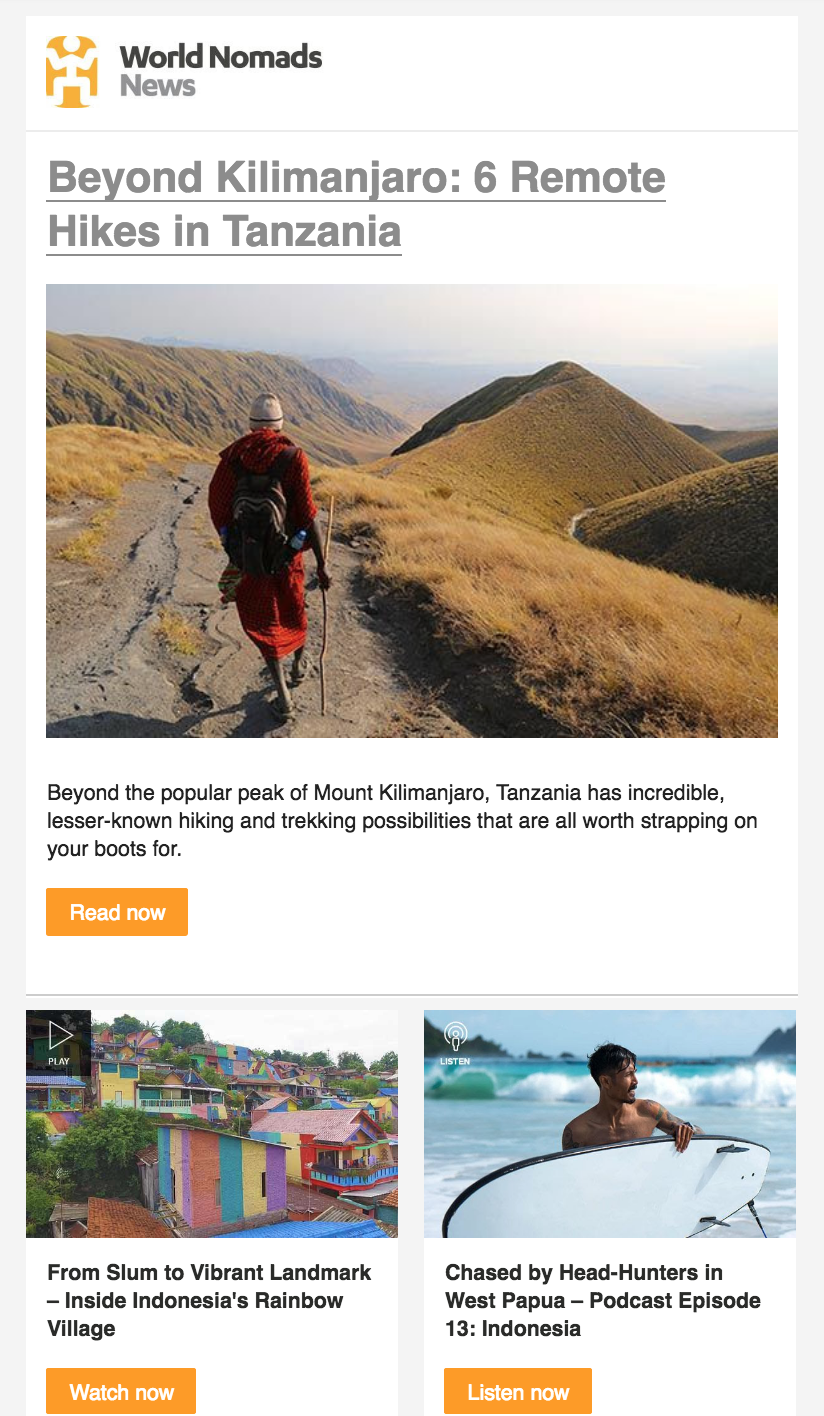 But the company doesn't expect readers to just materialize out of thin air. It links back to interesting and inspiring articles across social channels while an engaging bimonthly newsletter rounds up the most exciting content, driving more traffic back to the blog, free guides, educational offerings – and insurance information, as well.
Meanwhile, on Facebook and Twitter, the aptly named travel and road trip planner Roadtrippers links back to its seemingly endless supply of content – because when your mission is to share your ever-growing database of off-the-beaten-path places, there's a lot to work with. The site delivers all kinds of engaging content that social posts link back to, including exclusive itineraries like trip guides and scenic drives, place pages, and, of course, the very active Roadtrippers blog, which is called Chronicles.

Takeaway: You've done the work, now make sure it gets out there. "While most hotel and airlines have blogs, many are not being used to their full potentials," wrote NewsCred's Heather Eng and Marie DiDominica earlier this year. "Despite the content often being strong, travel companies are not promoting it across their entire distribution ecosystem."
A promotion and distribution strategy is just as important as the content itself, so make sure you have a documented process in the place to push your content out to your readers – through email, social, and other marketing channels – to reach them wherever they may be.

Anastasia Dyakovskaya is a NewsCred Contributor.