Roughly how many marketing technology solutions do you think exist today?
Before I reveal the answer, take a minute and click on the image below courtesy of Chief Marketing Technologist. It provides a pretty striking visualization of the marketing technology boom over the last several or so years: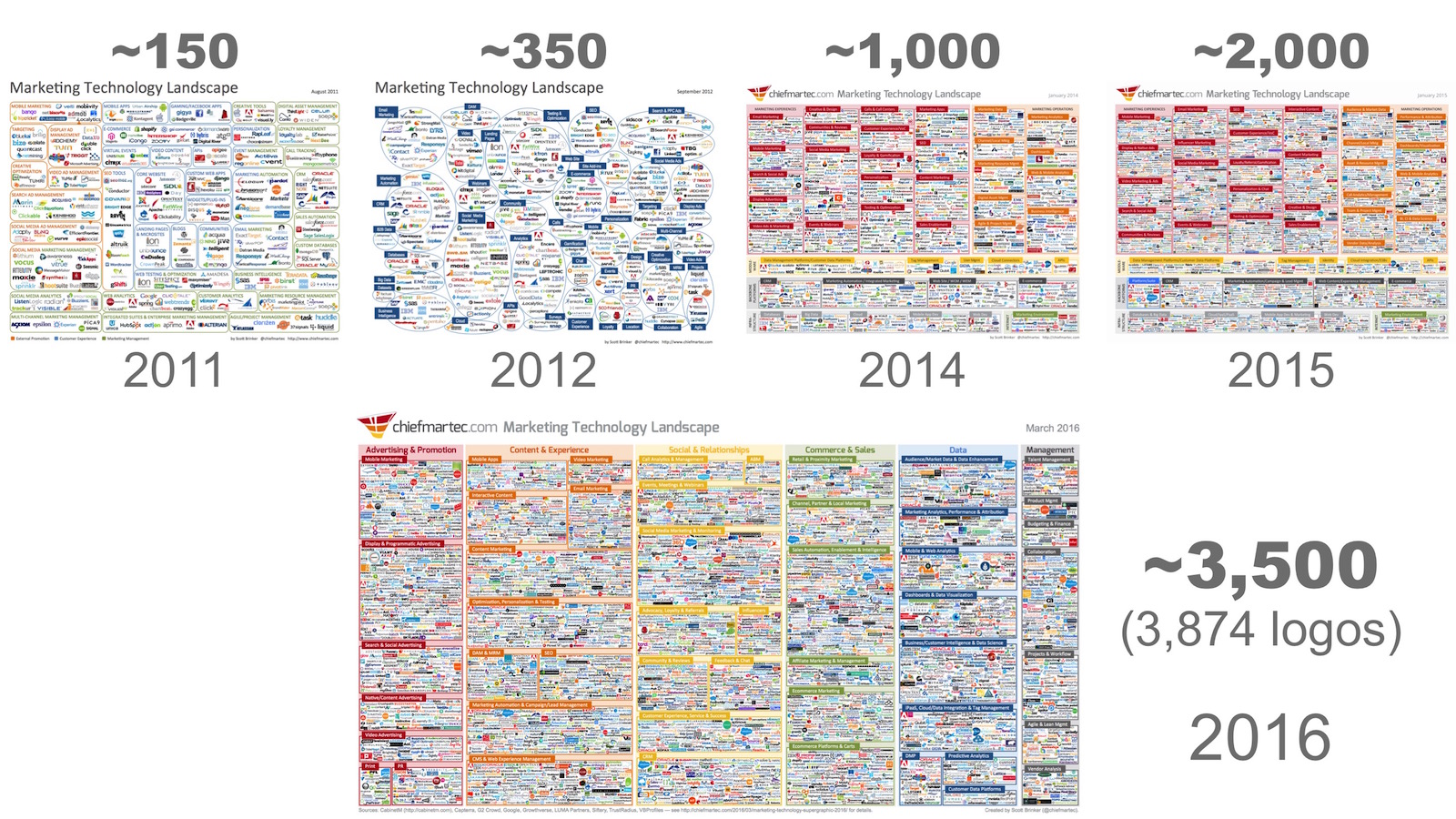 As you can clearly see in the bottom right-hand corner, there are approximately 3,874 logos (software brands) currently in business as of the beginning of 2016 (although I can confirm a dozen or so that are missing from this 2016 supergraphic). Bonus points if you can spend the next 30 seconds to find the NewsCred logo (hint, it's under "content marketing!").
Just as the proliferation of content has reduced our attention spans to that of roughly 2 minutes, the plethora of marketing software available around the world has made the task of choosing one (or a collection) that much more daunting. As a modern marketer, you've undoubtedly heard the term "marketing tech stack" and even developed one yourself (whether you are aware of this or not). It's more or less a household name at this point!
Heck, there's even an award for the best visual stack at Martech's yearly conference.
The name? The aptly titled, "Stackies!"
If you're interested, I highly recommend you scan through this Slideshare below:
The marketing technology boom is not just a result of another trend. Big data, new digital channels, and the way that consumers are interacting with brands today necessitates modern processes and technology to support the way we do business. The process of not only understanding what a marketing tech stack is, but how best to create one for your company can leave you with a bit of analysis paralysis. But if you have a basic understanding of what a marketing tech stack is, how it can benefit your business, and how to go about building one for your company, you'll be well on your way to fully realizing your company's marketing vision.
If you're ready, I'm going to walk you through (step-by-step) everything you need to know about building your marketing tech stack.
But first things first:
What is a Marketing Tech Stack?
For those of you unfamiliar with the term marketing tech stack, here is brief description courtesy of Optimizely:
A marketing technology stack is a grouping of technologies that marketers leverage to conduct and improve their marketing activities. Often, the focus of marketing technologies is to make difficult processes easier, and to measure the impact of marketing activities and drive more efficient spending.
However, one key component I cannot stress the importance of enough is to make sure you have a solid CRM (customer relationship management) software that can integrate seamlessly with your stack, or more commonly, your marketing automation platform. Obviously an incredibly popular choice is Salesforce, but this all depends on the size of your company and technical expertise of your employees.
Components of a Marketing Tech Stack
Because the marketing technology industry is still relatively young and less established than other more mature areas of technology, there isn't a one-size fits all "stack." Nor should there be!
Before we move further, we'll need to do a little bit of segmentation. And that means a bit of self-diagnosis!
First, we're going to bucket between B2C and B2B companies. This is important because the strategy and goals are vastly different between these two verticals.
Next, we're going to segment based on company size. While we can nitpick how to best bucket company size, let's stay simple and go with three choices:
Early stage startup
Well-funded startup or medium-sized business
Enterprise-level
Lastly, let's look at the full range of marketing technology categories available, again courtesy of Chief Marketing Technologist. We'll start by breaking down the 6 key marketing segments:
Advertising + Promotion
Content + Experience
Social + Relationships
Commerce + Sales
Data
Internal Management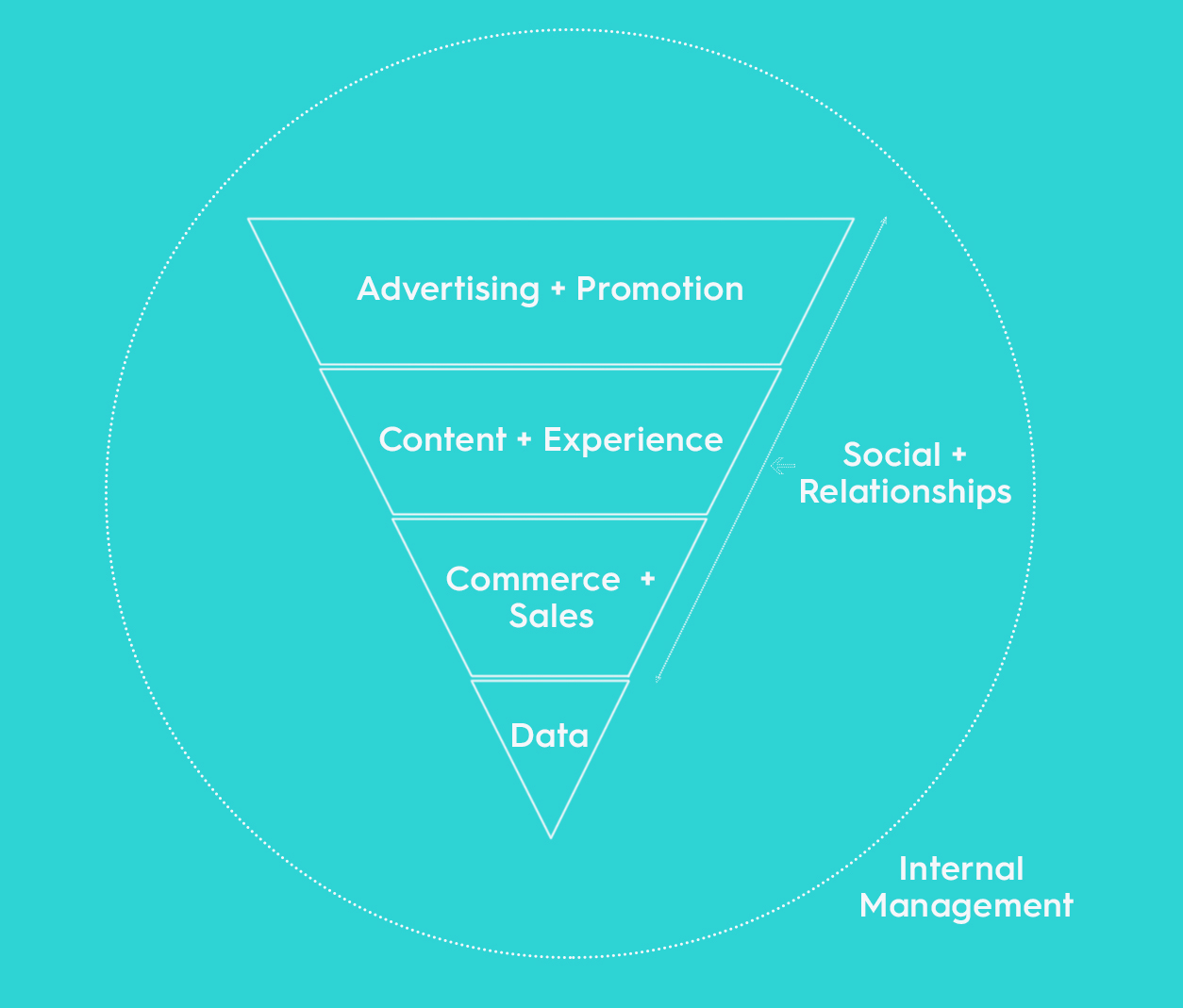 Now, let's break this down further. The purpose is to provide you a broad view as to how best to bucket your areas of the marketing department and what specific sub-segments may be most important to your business. It's also important to remember that, unless you have a $100,000+ annual budget to spend on marketing technology, you're going to have to limit and/or find all-in-one solutions to meet your needs.
Advertising + Promotion
This group of software focuses on promoting your brand and driving traffic to your website. It is important to consider your budget and how it relates to your overall strategy because these platforms are very specialized and have a very distinct purpose in disseminating information about your brand across the web. Here are the 7 subcategories for advertising and promotion:
Mobile Marketing
Display + Programmatic
Search + Social Advertising
Native + Content Advertising
Video Advertising
Print
PR
Content + Experience
This area of the funnel, and group of software, really acts as the backbone for your entire marketing operations plan, as well as the integration with your sales and customer success teams:
Mobile Apps
Video Marketing
Interactive Content
Email Marketing
Content Marketing
Optimization + Testing
Data Asset Management (DAM) or Marketing Resource Management (MRM)
SEO
Marketing Automation
Content Management System (CMS)
While some of these subcategories don't directly relate to the overall operational plan, you should consider implementing email or marketing automation, optimization, content management and content marketing as soon as possible.
The reason for this is that these key areas of the middle of the funnel directly relate to how you produce and optimize your content, direct your leads to sales, and keep your database (your most valuable asset) clean at all times. DAMs and MRMs can generally be consolidated into a robust marketing automation system.
Social + Relationships
Account-Based Marketing (ABM) is definitely a buzzword these days. It was featured heavily at this year's Marketo Summit and large organizations (>$500 million annual revenue) have especially adopted this management style.
For example, take a look at this screenshot below, courtesy of a Demandbase's Account-Based Marketing Adoption Benchmark whitepaper, and you can see how popular ABM has become: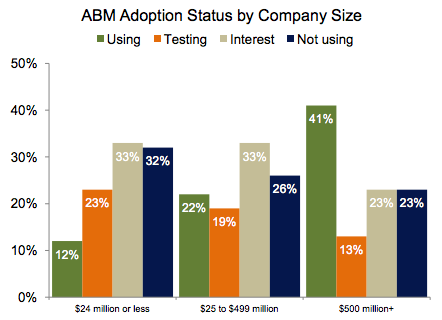 Of course, ABM is not the only key subcategory here. For example, we at NewsCred invest heavily in events, social media, customer relationship management, and customer success.
Just as important as content and experience is for nurturing leads and managing your database, your CRM and customer success system is a crucial component to your overall tech stack. Here are the key subcategories below, with the most important segments again highlighted in bold:
Call Analytics
Account Based Management (ABM)
Events, Meetings + Webinars
Social Media
Loyalty + Referrals
Feedback
Customer Experience + Success
Customer Relationship Management (CRM)
Commerce + Sales
Most of these subcategories will play a more important role for any B2C business. The goal here is to provide your consumer the greatest user shopping experience both on and offline. As G2 Crowd puts it, "as the modern online shopping experience becomes increasingly complex, often occurring across multiple channels and requiring numerous decisions on the part of the consumer, e-commerce software is necessary to ensure seamless integration."
Here are some key subcategories any B2C business should consider:
Retail Marketing
Partner + Local Marketing
Sales Automation, Enablement + Intelligence
Affiliate Marketing
Ecommerce Marketing
Ecommerce Platforms
Data
Whether you work in B2B or B2C, the modern marketer must be able to measure the effectiveness of their campaign initiatives. Herein lies a certain ongoing debate amongst marketers—should we strategize based on instinct or data?
While we certainly love the idea of utilizing psychology as a means of informing our strategy, the breadth of data-based software available enables marketers to use both sides of the brain when planning their campaigns.
Audience + Data Enhancement
Marketing Analytics, Performance + Attribution
Mobile + Web Analytics
Data Visualization
Customer Intelligence
IPaaS + Tag Management
Data Management Platform (DMP)
Predictive Analytics
Customer Data Platforms
Internal Management
I won't go into too much detail here since these categories can fall into many different departments within your organization. I will, however say that when it comes to developing your strategy, supporting your alignment through collaborative tools makes your life that much easier in terms of feedback, workflows, organization, and execution.
Talent Management
Product Management
Budgeting
Collaboration
Projects + Workflows
Agile Management
Vendor Analysis
Now that we have a solid understanding of the different categories of your marketing tech stack, let's dive into the process of developing your own!
Start with the Foundation
Planning your marketing tech stack can result in a bit of trepidation and uncertainty as to where to begin. By having a solid foundation under your feet, you can quickly move on to the actual software research phase. The following foundational elements will give you the support to move forward:
Align with IT
While to some this may seem like a no-brainer, to others it's often overlooked.
As Duane Schulz, chief marketing technologist at Xerox states, "in many ways, we (CMTs) are marketing-based IT strategists, and I can't do that without close relations with IT and trust between us. It's vital that we marketers aren't just charging off with rogue actions and creating messes that our IT partners eventually need to clean up. And IT needs to be comfortable with business-led applications as a new modality as well. There's natural tension between these dynamics across the industry, and developing collaborative relationships is key."
While we all know at this point the importance of marketing-to-sales alignment, when it comes to developing a tightly integrated marketing tech stack, you're going to want to come together in order to determine the purpose of the software, it's use and when IT will be called upon to assist with the implementation and/or maintenance.
According to SAS whitepaper, Align Marketing and IT to Drive Business Results, there are 5 key steps to aligning marketing with IT:
Designate a cross-functional advocate: In smaller companies, this can be your marketing technologist, automation user or somebody in demand generation.
Involve IT in strategic planning: This is especially important when it comes to managing your data across multiple platforms.
Expedite vendor assessments: bring your IT into the research discussions, especially when it comes to considering the possibilities from an integration and production standpoint.
Digitize the business: this involves getting every member of your marketing team (traditional and digital) to become digitized when it comes to developing cross-functional marketing programs and unifying your strategy.
Create a marketing analytics portal: Bernie Mobley, VP of IT Enterprise Services states that, "IT provides real value as an integrator and aggregator to the business in bringing all this together" meaning IT helps to bring it all together for marketing to take advantage of the information, which helps inform future strategy discussions. This only further justifies the reason data scientists are so in demand right now!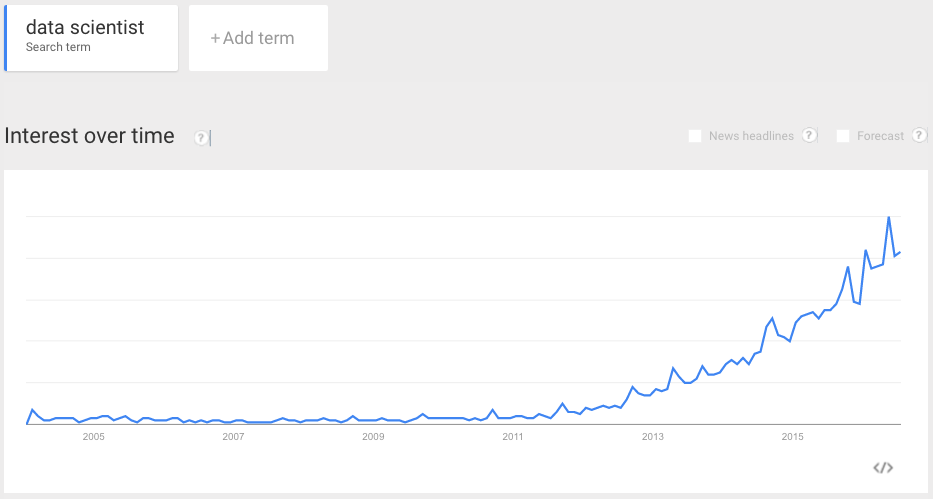 Budget
Once you have a properly aligned marketing and IT department, you must then determine how much you plan on spending on your marketing software. The truth is unfortunately, there is no one-size-fits-all formula out there. However, there do seem to be some statistical averages, especially if you're just starting, or are unsure of how much to allocate.
The truth is a marketing budget generally ranges from 10-40% of forecasted annual recurring revenue (ARR). According to a survey conducted by Pacific Crest, the median sales and marketing spend vs. projected growth rate hovers around 28%.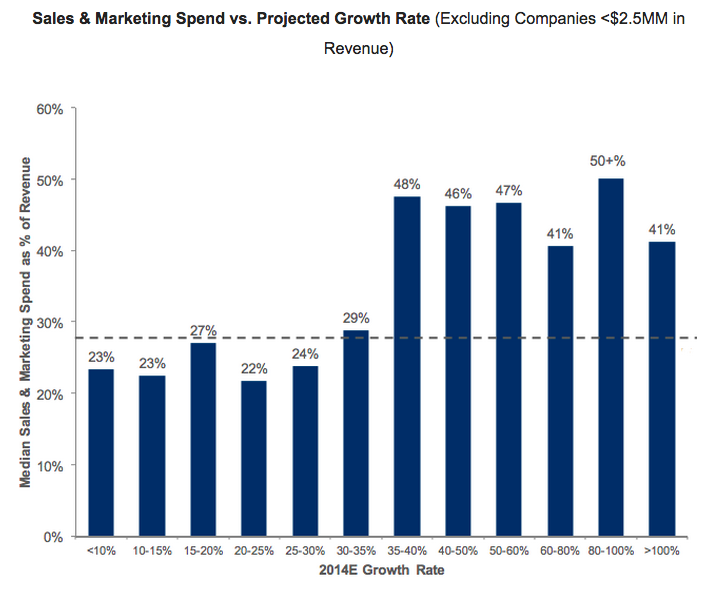 To determine your marketing technology budget, look first at what you're spending (or plan on spending) your marketing dollars on. Some companies invest heavily in events, some in advertising, content, or experiential. Based on your company's big ticket channels, you can then begin to work backwards from there to determine realistically, how much to spend.
Just as an example, if you're looking at some of the more commonly used marketing technology platforms, such as Salesforce and Marketo, price according to features/user and/or data list size.



Go Back to Your Segmentation Rules
If we're bucketing based on vertical and company size, we can begin to see what areas will be more important for us to concentrate in.
The Early Stage Startup or Growth Hackers Budget
The game is high growth and traction quickly! But with a young and small company comes the biggest hurdle to consider as you build your tech stack – budget.
Young startups with a seed or series A-B round of funding generally can't afford the wealth of software options that more mature companies can. But this is why they invented growth hacking! While I won't go into the details of this agile experimentation strategy, there are fantastic resources available for those looking to get started with choosing the best software based on your limited resources.
For example, the site Growthhackers.com tailors its content around this strategy. I also highly recommend you check out Neil Patel + Bronson Taylor's The Definitive Guide to Growth Hacking on QuickSprout.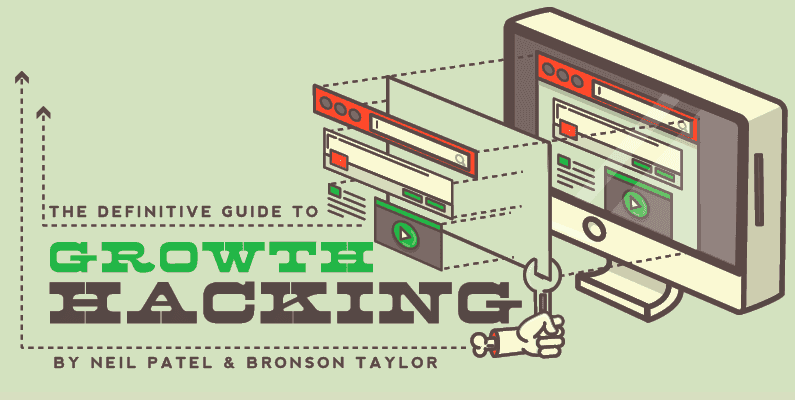 I also love this post by Oz Content that helps you set up a $100,000 marketing tech stack for under $100.
For the most part, at this stage, look to see how much you can get out of low-cost single function platforms or look at programs like HubSpot for Startups program that can get selected startups up to 90% off discount on the platform.
The Well-Funded Startup or Medium-Sized Business
For many companies that are well-funded or have a company size less than 500 employees, the biggest question you should consider is what are the absolute must-haves for your business, since cost will still be a factor at this stage.
As we saw in that supergraphic above, there are endless choices for each subcategory within each of the 6 main marketing segments.
Go back to your budget and look to see where you're currently spending most of your marketing and sales dollars right now. This should help to inform your decision as to what type of software (or multiple platforms to purchase).
Many companies at this stage and above have already invested in the following platforms types:
a CRM platform (i.e. Salesforce)
a marketing automation platform (i.e. HubSpot)
a web experience platform and/or e-commerce platform (i.e. Shopify)
a social management platform (i.e. Hootsuite, Buffer)
an analytics platform (i.e. Google, KISSMetrics)
If you would consider yourself in this bucket, I would first consider the above 5 platform types before investing more in specific or specialized software based on your needs.
If you're still unsure where to start, use sites like Builtwith.com to learn more about what other company's like yours are using for their tech stack.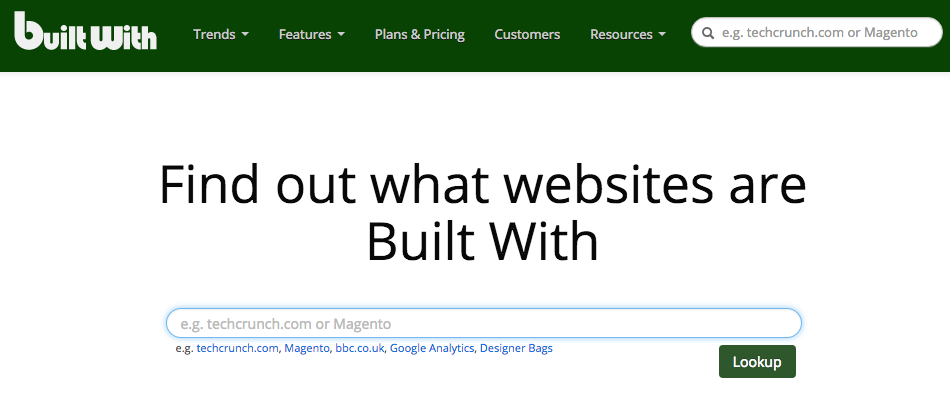 All-in-one vs Best-of-Breed Software
Of course, at this stage, another option is to consider all-in-one software such as HubSpot if you're not sure where to start, have budget or bandwidth limitations. Here's a good article that discusses your options and using tactics such as the 80/20 rule for software purchases.
Enterprise-level or Large Corporation
For many enterprise level companies, the above 5 segmented platform types still apply if you're unsure of how to expand your tech stack. However, at this stage, your business will now look to consider many specialist software options, bringing in IT or working closely with the software's customer support or account management team to properly set up and integrate the system with your existing stack.
With a bigger team, bigger budget and a more complex marketing strategy comes with it a new option for expansion and consolidation. By expansion, as I mentioned above, you have the opportunity to purchase additional specialized software that can handle one or two specific tasks.
However, the goal is not to simply purchase endless amounts of software to fill any potential gap you may encounter. With consolidation, this simply means that you now have the option to invest most of your marketing technology dollars into a suite, such as ExactTarget, Adobe or Oracle's Marketing Cloud.
If this is making your head spin, don't worry, help is on the way!
Enter the capability cluster.
Build your Capability Cluster
Scott Brinker, editor at ChiefMarTech.com and co-founder of Ion Interactive developed the 4 topologies of marketing tech stacks due to the overabundance of new platforms popping up over the past few years. Essentially, Brinker asserts that there has been a seismic evolution from a suite to a platform to either a multi-platform or open "bus" architecture.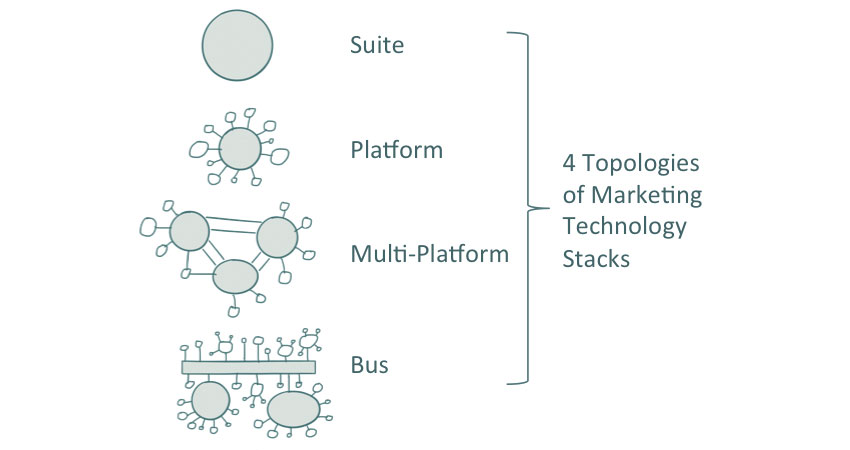 This is why, as shown above, many companies have 5 or so platforms as part of their stack,
a CRM platform ( i.e. Salesforce)
a marketing automation platform (i.e. Marketo)
a web experience platform and/or e-commerce platform (i.e. Magento)
a content + social management platform (i.e. NewsCred)
an analytics platform (i.e. Google, KISSMetrics)
This is also why some of these platforms, such as Oracle, Salesforce, HubSpot, and Marketo are looking to develop their own "ISV ecosystems," essentially destroying the marketing tech stack altogether. But, unfortunately at this time, we don't have that luxury! As Brinker says, the flip side of course is that this "gives more market power to the buyers of marketing technology."
Put It All Together: Map Your Stack
Now that you have a better understanding of aligning with your IT department, your budget, biggest marketing channels that may necessitate certain software purchases, and an understanding of marketing tech stack clusters, you should now have the tools to go about building your own tech stack.
However, if there is still some uncertainty, marketing technologist guru Travis Wright offers 10 marketing technologies to build "the ultimate marketing technology stack":
Tag Management System
Analytics + Tracking
Mobile Optimization
Customer Relationship Management
Marketing Automation
Conversion Rate Optimization
Data Management Platform
Remarketing + Retargeting
Search Engine Marketing
Social + Content Tools
No go forth and build your marketing tech stack. Visualize it if it helps! Here's one example: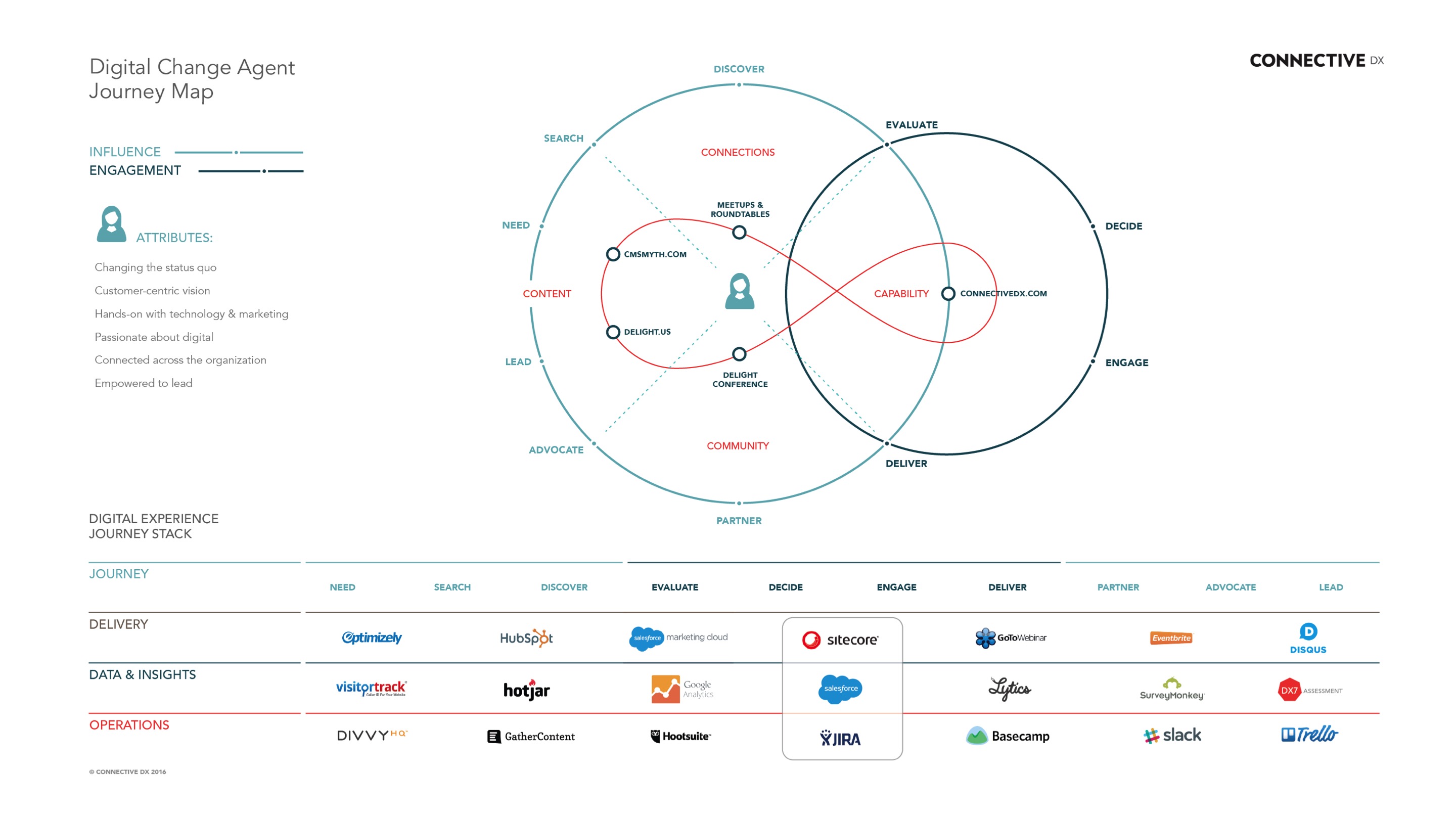 You never know—for no other reason you may just win your company a Stackie next year.

Steve Katz is a marketing Automation Operations Strategist at NewsCred.