Anyone can fancy themselves a "content marketer" or a "social media expert." On the internet, there's a lot of junk out there coming from people who, quite frankly, don't know what they're talking about.
NewsCred has filtered through the nonsense. We've found 30 of the best content marketing blogs and newsletters around so that you don't have to spend time differentiating the good from the bad. They'll help you improve your strategy, navigate through the various platforms, and give you the push you need to produce amazing content.
Without further ado, here they are our favorite blogs and newsletters.
Snarketing is the brainchild of Ron Shevlin, a certifiable expert in the marketing space. The great thing about his blog? Besides sharing a ton of knowledge that he's gained in a variety of sectors as a marketing leader, his snarky tone of voice and personality, as well as the examples he gives on what NOT to do, makes the blog entertaining to read whether you're at work or not.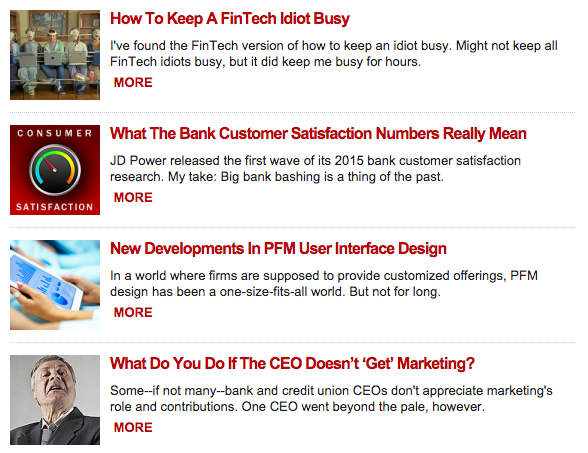 Neil Patel, founder of KISSmetrics, Hello Bar, and Crazy Egg, has one of the most entrepreneurial-minded blogs in the content marketing space. Neil's insights are packed with tips from someone who has successfully started and marketed some big-deal organizations, as well as having lots of experience on the consulting side.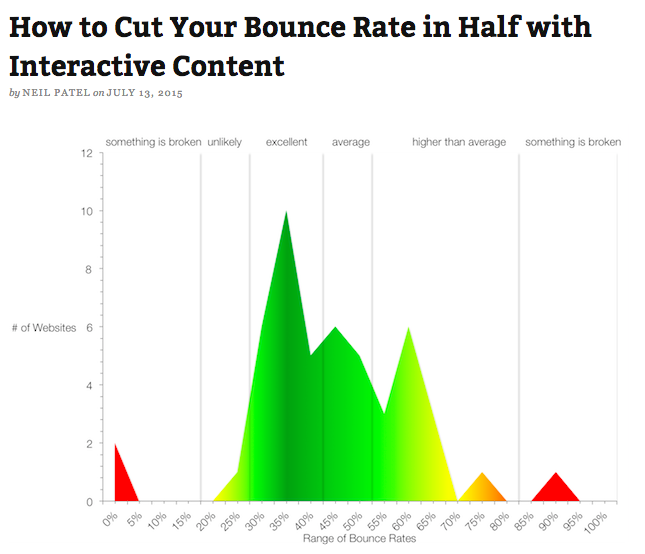 Let's not forget email marketing. It's not a surprise that MailChimp has our favorite blog for email marketing, including some cool examples of what they're doing for clients. Their case studies provide serious inspiration, and will motivate even the most hesitant to get on the email marketing wagon.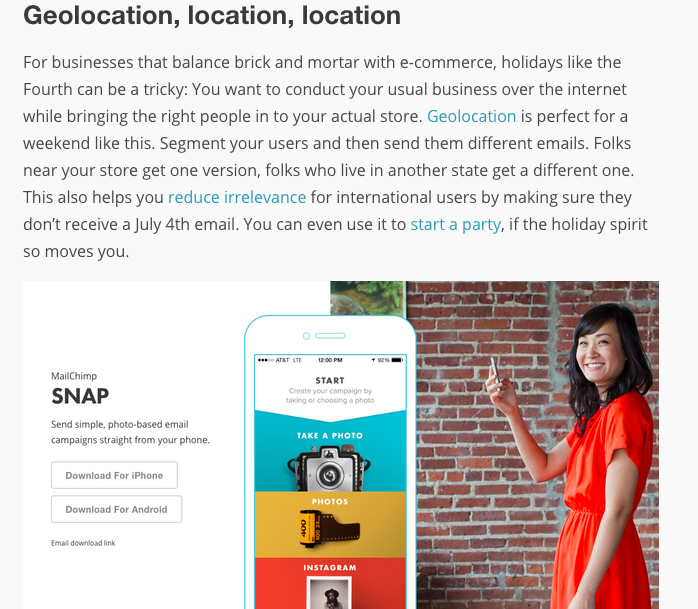 Avinash Kaushik is not a lightweight when it comes to matters of marketing technology. He has a background glittering with Silicon Valley's best companies, including Google. His blog is a wonderful resource for content marketers who are looking to up their technology-side knowledge of the content marketing industry.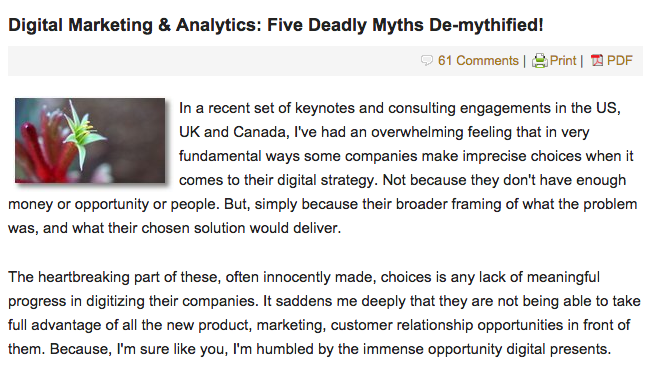 Digiday is the all-around source for content and agency news. What people don't necessarily realize is that the website also offers info on career postings and upcoming events. As a source of industry news, Digiday has truly come of age. It's not a bad example of excellent content strategy and tone, so take note.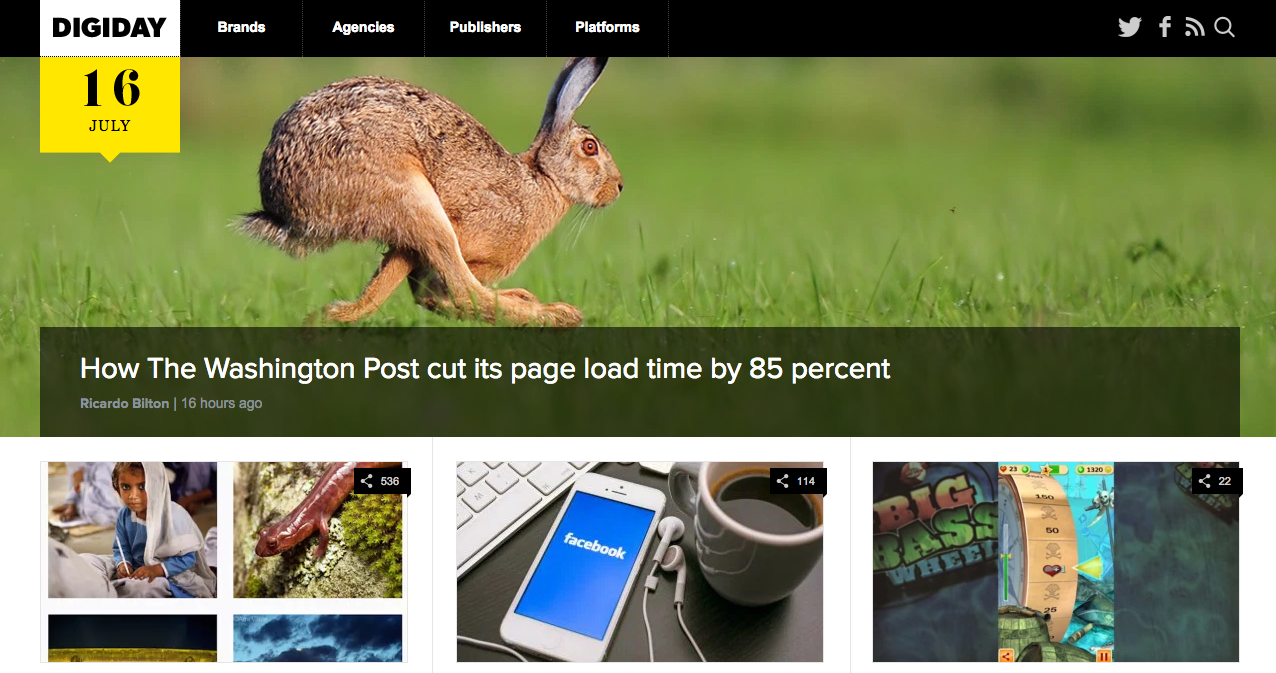 Here's one for the small business mavens in the hunt for a bigger social audience. Social media marketing maven Laura Roeder's blog is an essential read for small business owners trying to get a handle on their own strategy without feeling overwhelmed. That's because it's easy to understand, fun to read, and gives you takeaways and strategies you can immediately implement.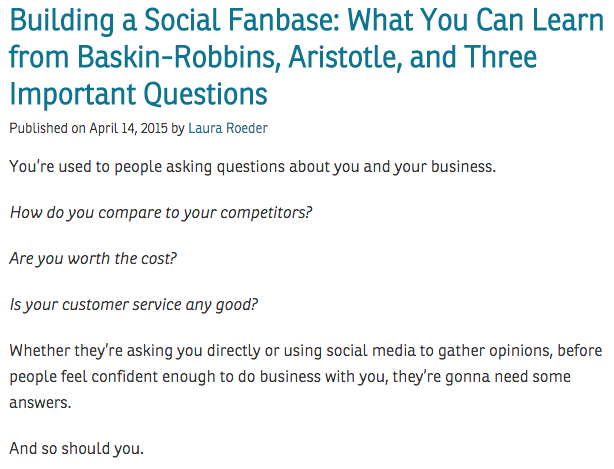 This blog could definitely be a textbook on content marketing psychology. Written by Derek Halpern, its focus is on discussing how our inner workings impact our perceptions and creation of content marketing materials. There's a lot here on a broad variety of topics including boosting conversion, grabbing traffic, and even how to relate to some of your more difficult consumers and engagers.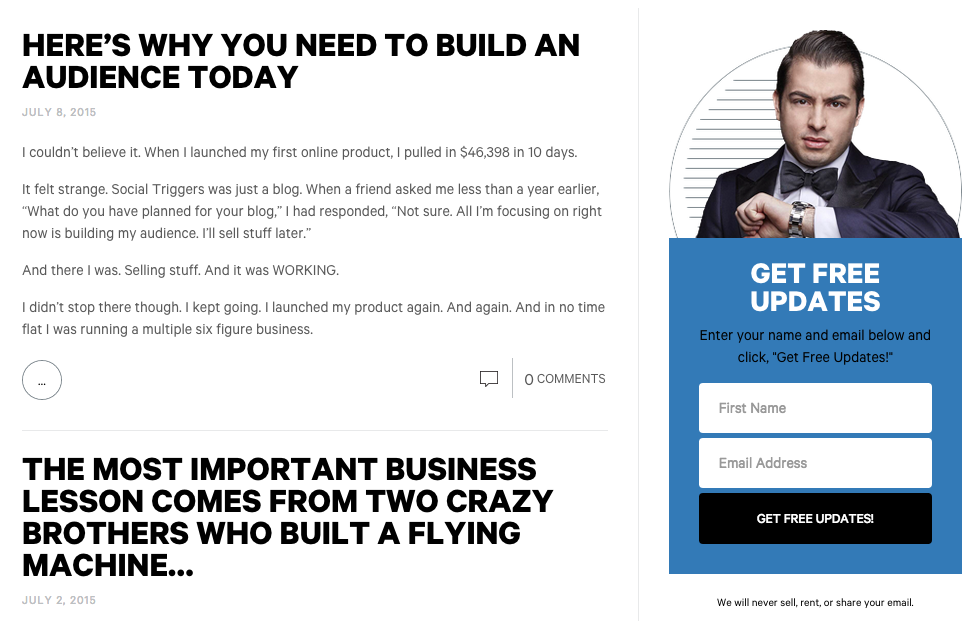 Raise your hand if you've ever used Basecamp! The company's blog has been around for a long time. Its simple layout belies the awesome mix of content here, from quotes on management to new tech product info and reviews. If you're looking for a pleasant content marketing read that's not aggressive, look no further.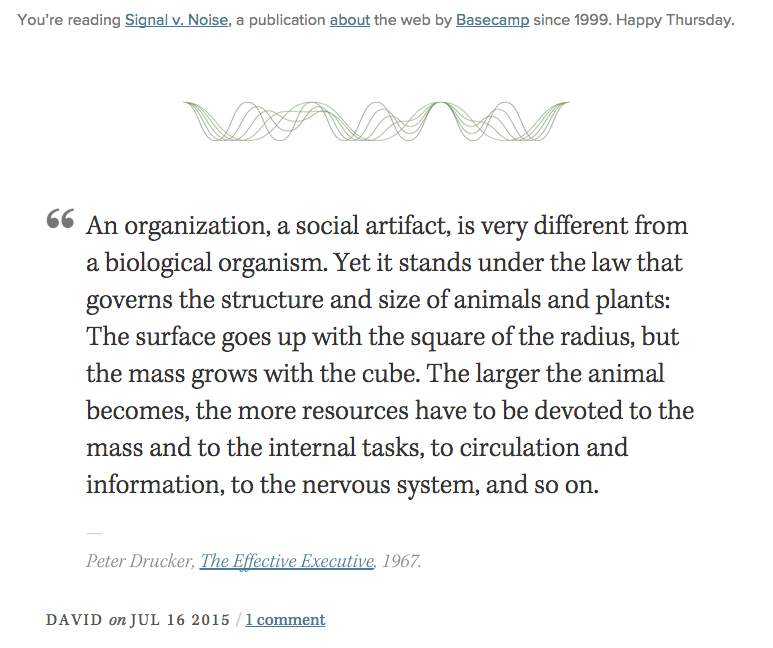 This awesome language consultancy has the perfect blog for learning how to be a clear, personality-filled, and overall non-sucky writer. Whether the writing is related to pitches, contracts, client management, sales, or full-on creative, this one's gonna help you do it well (and maybe even ENJOY it).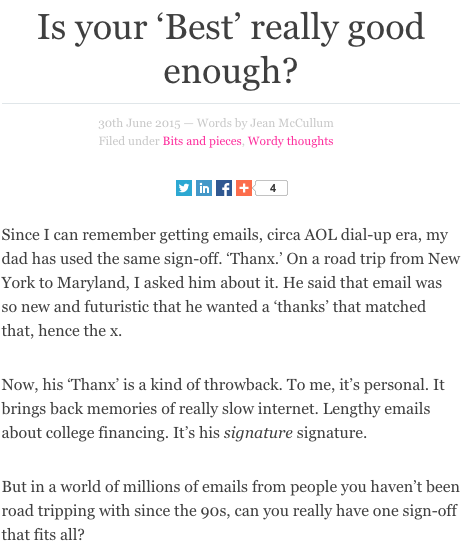 Do you love you some decks? Jonathan Colman of Facebook's content strategy team's got them, as well as a host of information on subjects like UX, getting views, and how to not blow your annual review.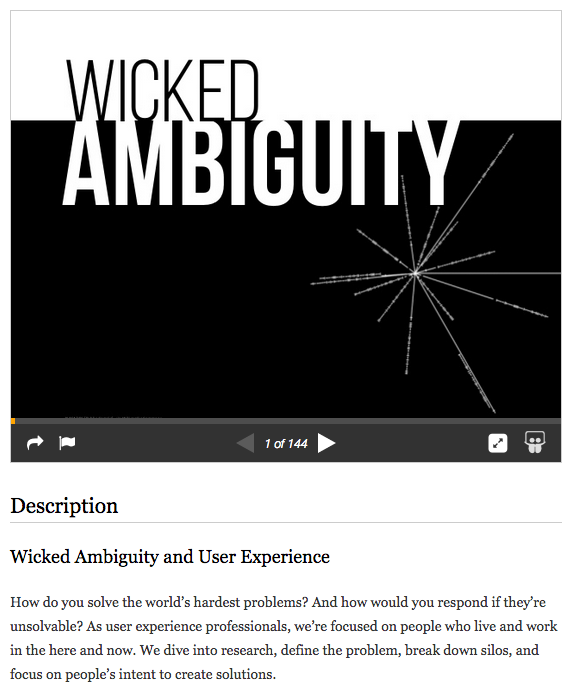 Content marketing doesn't really exist on an island apart from other PR, advertising, and promotional functions. If you're committed to truly mastering a breadth of topics within the larger marketing realm, let Mitch Joel's blog serve as your teacher and guide.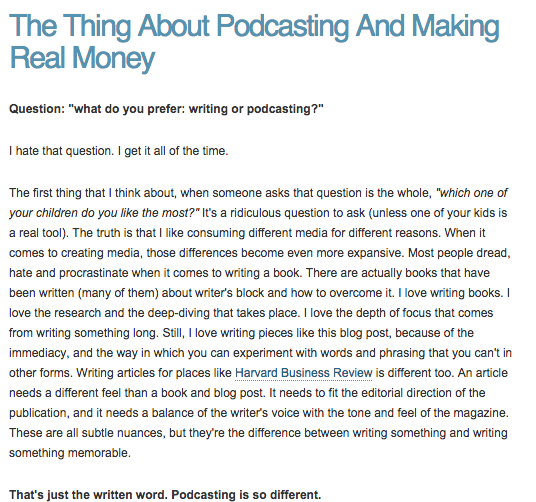 Data, data, data. Content marketing ROI and numbers in general are having a hot year, and this blog from Edison Research's Tom Webster is full of stats on business and marketing. This is also an awesome example of a particularly well-designed personal/professional blog in the content marketing space.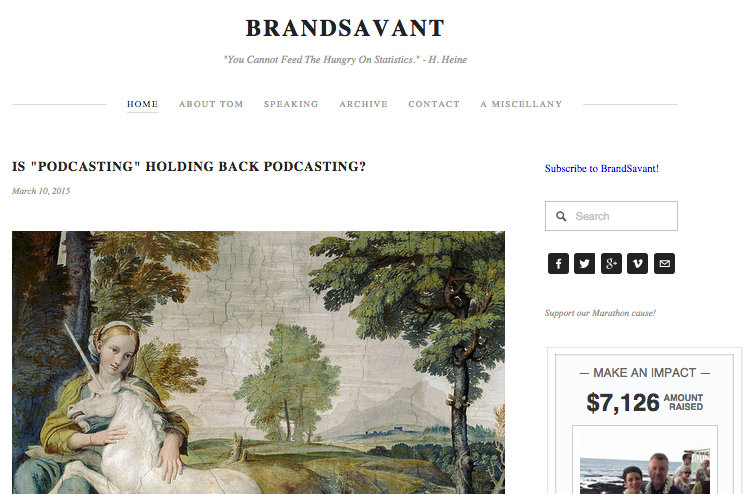 The social media scheduling and analytics platform has quite a buzzy little blog. It's hugely entertaining with content that is actually useful and not clickbait-y. It's a hotbed of social media know-how that can guide the more social-shy among us while also remaining relevant to the most experienced social media experts.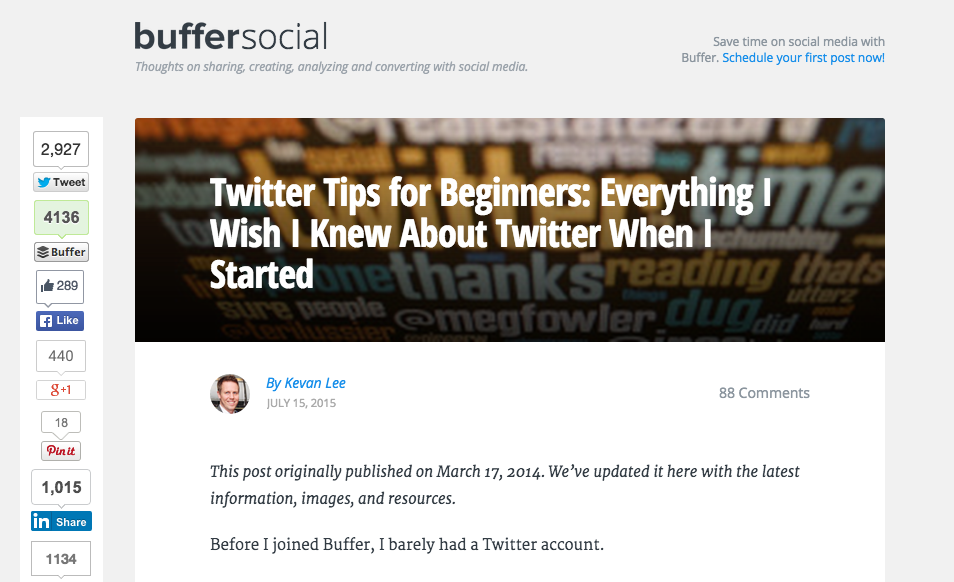 John Jantsch's content marketing blog is another gem for those in the startup and small business world. Bigger businesses can also learn from blog posts with guides like "18 Point Check for Relaunching Your Website." A series of practical tips for us all, no matter the business or agency size.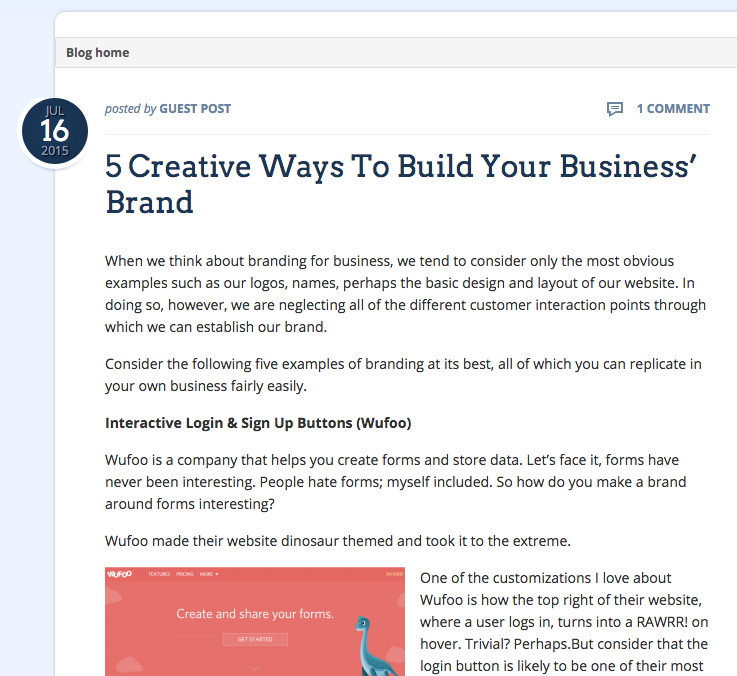 Masterminded by Ann Handley and with awesome content from influencers, Marketing Profs it the site for learning all things content marketing. It's also got a handle on what's hot in the industry, too. The longer this blog is around, the more it becomes an industry watercooler.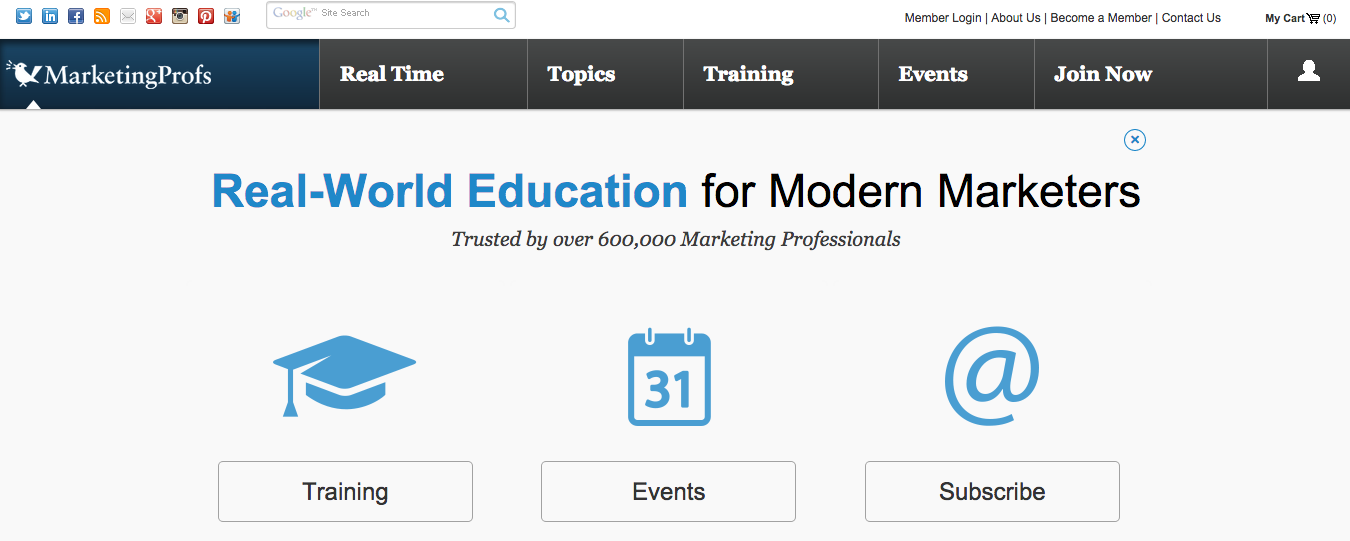 Another amazing blog that writes on the intersection of tech and marketing broadly, and how these two are coming together to create content marketing. Scott Brinker's perspective as a Chief Marketing Technologist gives him a fresh, unique perspective to share. Most miraculous of all, perhaps: it's not too technical for pretty much all of us to understand.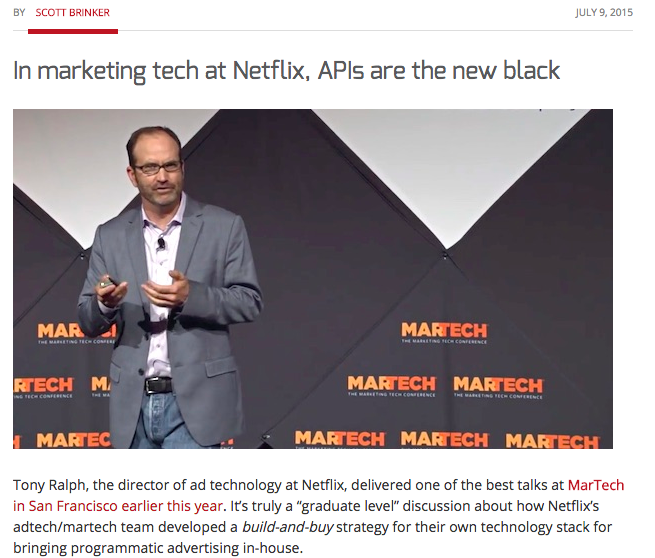 Content marketing runs in the family, apparently. Brothers Bryan and Jeffrey Eisenberg are among the luckiest of content marketers, who can brag that at least one member of their family understands digital. These guys are speakers and experts on online marketing, and their blog is chock full of ways to do everything well, including niche subjects like mobile and search.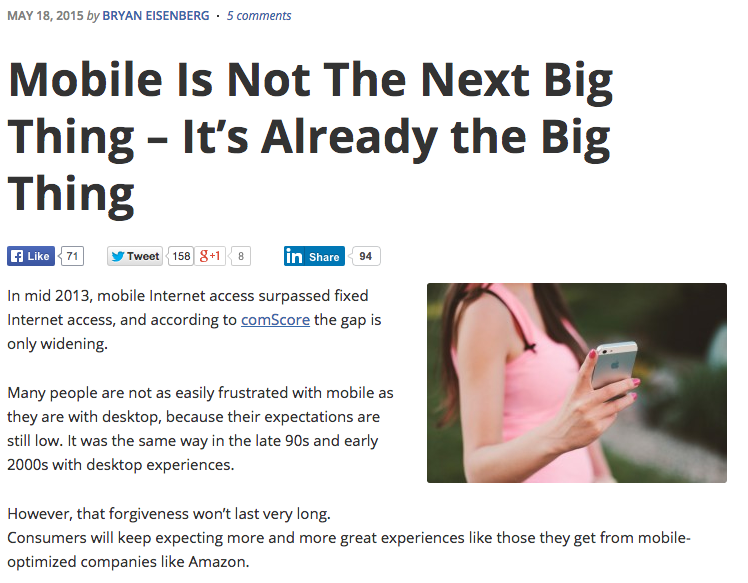 If you've ever thought about starting a professional blog, this one is the one to look at for inspiration. Danny Brown's blog is well laid-out, readable, and shows a command of marketing concepts as they relate to the real world today. A perfect site to hit up if you're craving posts on social media influence and the most up-to-date content trends.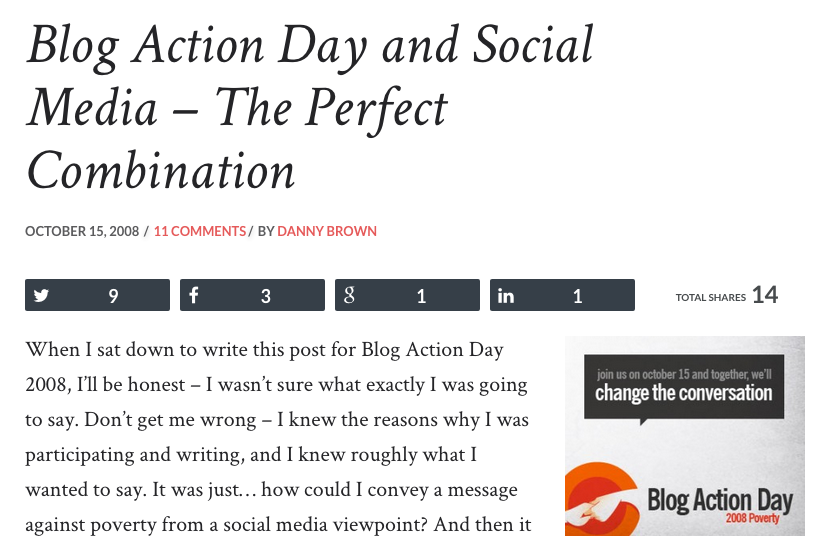 Your bounce rate could probably be lower, if you're like most of us. This blog is the one-stop shop for understanding how you can convert leads and build the stickiest websites that won't have your audience off in a million directions. It's full of beautiful numbers and its recommendations are scientific. If you're struggling with traffic, we recommend this one. (Check out our other post on Unbounce's landing page advice here.)

In case you've been living under a proverbial rock, let us inform you that video is a hot button topic this year in content marketing. Vidyard's blog is the best place we know of for getting advice on how to make your videos amazing (and, yes, potentially viral) whether you're B2B, B2C, or a media brand.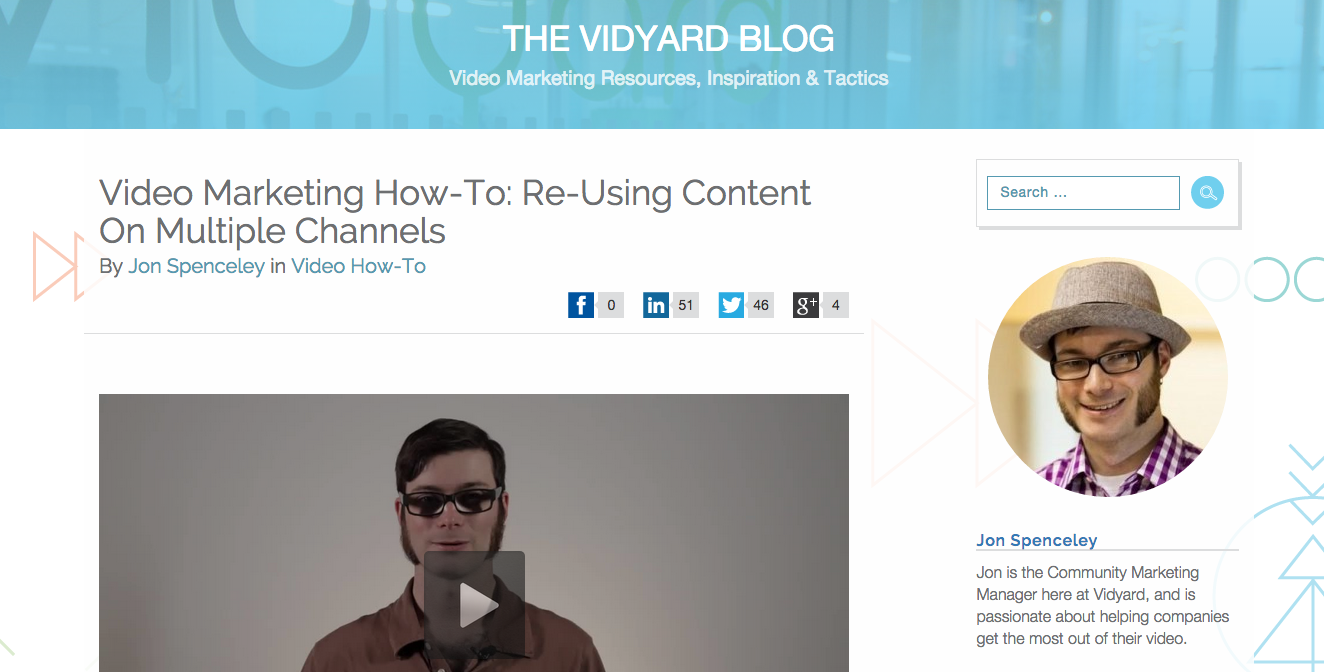 21) Content Marketing Institute
Self-described Content Marketing Evangelist and author Joe Pulizzi founded Content Marketing Institute, a blog for brand marketers before anyone else had their content marketing training wheels off. Pulizzi has been using the term "content marketing" since 2001, long before it became a household name, and his company hosts Content Marketing World, the largest content marketing event on the globe. The blog features a post a day written by Pulizzi and other industry leaders who discuss everything content itself, strategy, and tips for hiring. There's also a weekly round, so that readers can learn about the kinds of content other people are putting out.

22. KISSmetrics
If you're more focused on the technical and analytical side of marketing, read the KISSmetrics blog. Sean Work, a marketer for the company, says, "If you want to know how to reduce churn and increase your SaaS activation, then you should check out the KISSmetrics blog."

23. Copyblogger
Over at Copyblogger, it's about quality, not quantity. The site provides in-depth articles for copywriters, bloggers, and entrepreneurs on using your copy to succeed in business. The guides are complete with small paragraphs and punchy copy that's clever with a side of snark. It's both entertaining and can help you drive leads and conversions with your content.

24. Moz
Moz started out as an SEO company and now covers all aspects of inbound marketing. On the Moz blog, these beginnings are apparent. Though its writers focus on creating content and using social media platforms, many posts deal with methods to increase search engine rankings. It's for both the technical and creative marketers who want to stand out on Google. An awesome feature of the blog is Whiteboard Friday, where an expert, via a video, demonstrates marketing principles in front of a literal whiteboard.

25. This Week in Venn
Every Friday, marketing speaker and best-selling author Andrew Davis looks forward to reading This Week in Venn, a newsletter with images, text, and venn diagrams put out by SAY Media. "I get it at 7:58 A.M. and I really like the consistency of that," he says. "Every time I get one of these images, I'm excited to see what they mean." They're archived on the SayDaily blog and touch upon current events in marketing, how to produce great content, and who is on top of the content marketing game.

26. Co.CREATE
Want to keep up with the business and see what other marketers are coming up with? Read the co.CREATE blog. There are tons of posts on people perfecting the art of storytelling and may even help you come up with your own unique campaign ideas. "Co.CREATE from Fast Company is a weird but fascinating blend of design, art, culture, and tech that I find myself turning to constantly to pick up a bit of insight or inspiration," says Kevin Briody, SVP of content marketing at PACE.

27. Social Media Examiner
Are you focused on your social media campaigns on Twitter, Facebook, Pinterest, and Instagram? One of the best resources online for social media marketers is Social Media Examiner, which supplies list after list of tips for best practices on these sites. "Social Media Examiner is my go-to digital marketing blog," says Mandy McEwen of Mod Girl Marketing. "This industry requires constant education and keeping up with all the latest trends and algorithm changes is crucial. I find SM Examiner to be extremely beneficial in my ongoing education and it never fails to provide amazing content."

28. HubSpot Blog
Would you rather look at an infographic or SlideShare than text? Check out the HubSpot Blog, which includes more than text heavy articles on inbound marketing. Even the articles that do contain more text are filled with images and big fonts to capture your attention. They highlight big ideas, like finding your brand voice and rebranding your company, to smaller, more subtle techniques such as pairing fonts and optimizing a blog post.

29. Marketo
The Marketo blog is one of the most well-designed and thorough marketing sites out there. There are categories for automation, modern marketing, content marketing, email marketing, and social media, and every blog contains multiple images that complement the text. There are fun articles, like "That was SOOOO Last Decade: 7 Words and Phrases Marketers Use that Must DIE in 2014," as well as more practical ones.

30. The NewsCred Blog
If you made it all the way through this article – why don't you subscribe to this blog? You'll get our best new articles in your inbox three days a week and we'll keep you up-to-date on the latest marketing trends, insights, and best practices. If you already subscribe, follow us on Twitter and Instagram, or share with a friend!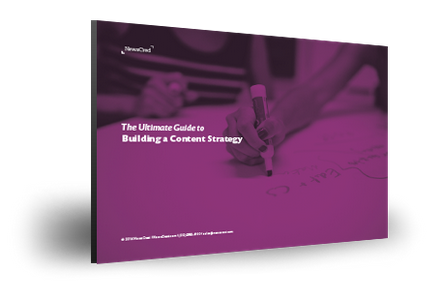 Ready to get started with your own Content Marketing blog? Download The Ultimate Guide To Building A Content Strategy today!

Lauren Mangiaforte + Kylie Ora Lobell are NewsCred Contributors.