While still the UK's biggest supermarket, Tesco has been having a pretty rough year. Sales are the lowest they've been in over a decade, with a 3.1% decrease since last summer. A big reason for the dip, which translates to 1 million fewer customers per week, is the rise of deeply discounted retailers like Aldi and Lidl.


Tesco has slashed many of its own prices in an attempt to counter competitors, but the company knows that this alone is not enough. In an interesting move, the UK marketing director role was just eliminated and replaced by newly created position of Chief Customer Officer, which will take over global marketing tasks as well as a deeper focus on consumer understanding and relations.
The change illustrates and reinforces Tesco's commitment to their customers and the importance of putting their behavior, needs and desires first in the marketing mix. There's nothing more valuable than feeling valued, and Tesco succeeds in giving their buyers just that feeling. Here's how.

Personalized Vouchers
After receiving criticism due to the limited offerings of their loyalty cards, Tesco decided to turn things up a notch. Utilizing data coming in via Clubcard scans, the company was able to develop a personalized voucher campaign that caters specifically to individual shoppers, creating coupons based on past purchases and personal favorites. When your go-to store makes you a priority, taking the time to create rewards specific to you? That's attention that feels good.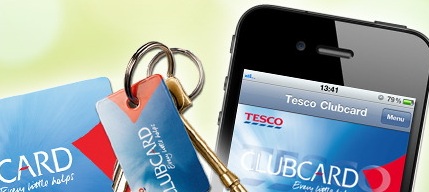 This fall's unveiling of Tesco's digital Clubcard will do even more to customize the user's experience, giving customers the chance to design their very own loyalty program based on their eating habits, family life and more. Access to personal data is gold, and people are often more willing to part with it than you'd think – as long as they're sure it's safe and are getting something in return.

Mum of the Year
If anyone deserves some recognition, it's Mums. Tesco realized this and, in a stroke of inspiration, Tesco's Mum of the Year Awards were born. Started in 2005 by Tesco Magazine, the event celebrates exceptional mothers across the UK who have gone above and beyond for their families and communities. Today, the project's evolved into a star-studded affair, bringing all the more attention to deserving mums.
The genius, of course, is that matriarchs are one of the company's key target demographics. These mums may be out there saving the world, raising their kids and keeping their homes happy and healthy, but, a lot of the time, they're also the ones doing the shopping. And that means it's not a bad idea to be on their good side. Sometimes all it takes to get there is a little thanks.
Tesco's awards signal genuine appreciation of a job (extraordinarily) well done and, when it comes to Mums, almost everybody can get onboard. Last year's competition drew in over 6,000 nominees – that's the kind of thing that leaves a warm, fuzzy feeling behind, all whilst instilling a strong sense of brand loyalty.
Know someone worthy? Nominations for 2015's Mum of the Year are now open!

Highlighting Health
Another way that Tesco highlights customer care is through their focus on health and family. In 2012, as a result of surprising statistics that revealed the extent of the average Brit's inactivity, the company's One Heart Campaign encouraged people to take 10,000 daily steps to keep their hearts and bodies healthy. Launched with a giveaway of 10,000 pedometers, the campaign's website registered 174,000 online visits in the first month, with 95,000 participants in the first week.


Ever since, the Health & Wellbeing area of TescoLiving.com has continued the mission with ongoing content focused on leading a fit life. There's a lot of potential to engage with health-related issues, especially when you're in the food industry, and Tesco has worked to continue its strong commitment to healthy living.

Their latest comes in the forms of the Eat Happy Project, which strives to educate children about food in the UK and where it comes from, and My Fit Lifestyle, a new range of products backed up by customized eating plans á la Weight Watchers. The initiatives stem from a sincere desire to better the lives of their customers, and they also work wonders in increasing return and lifelong customers. The children who get to experience Farm to Fork trails will remember those outings for years to come, and once they're old enough to do the shopping themselves, it's not hard to guess which store they'll be most likely to choose.


It's important for a brand to make a buyer feel like a person instead of just another wallet in the crowd, and Tesco does so again and again. It's what makes for long-term relationships, serious brand loyalty and, most importantly, happy and healthy customers.
By Anastasia Dyakovskaya, NewsCred Contributor
Images courtesy of Tesco