It is hard to think of air travel today without images of long lines, flight delays, and horrible customer service coming to mind. In marketer's speak, airlines are having a bit of a brand crisis right now. If you don't believe me, just take a look at any of the major carrier's Twitter handles to see exactly what their customers think of them. You can hardly find a positive tweet buried in the laundry list of complaints, rants, and horror stories that passengers post on a daily basis.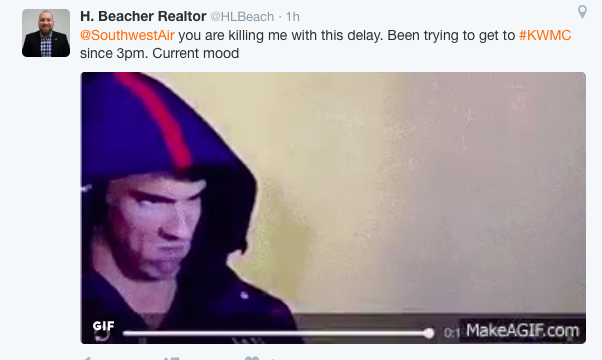 As a whole, the airline industry has taken a bit of a beating in recent years. With consolidations, mergers, and a lack of innovation across companies, airlines certainly seem to be on the path to becoming a commoditized industry – and are seemingly on a race to the bottom. However, one airline has taken their brand image incredibly seriously since the beginning and has done an amazing job at living up to its brand promise to its customers. And recent earnings reports for the company show that the proof is certainly in the bottom line.
JetBlue has stood behind its mission of "inspiring humanity" and strives to pull that through not only in how they serve their customers but also in their marketing message. By knowing what it stands for since the very beginning, JetBlue has been able to hold strong to its five core values and maintain its place as a beloved brand for those who know it. Unlike other airlines who often take the approach of traditional advertising campaigns that can appear one in the same with stock photography of aircrafts and beach chairs, JetBlue has pushed the boundaries and embraces compelling content and creative campaign ideas to resonate with their current and future fliers. They remain true to their brand and find creative ways to have a conversation with their audience – not speak at them.
Here are a few recent JetBlue campaigns that set the bar very high for what we can all be doing to better engage our audiences and elevate the conversation by using creativity and content at the core of what you do.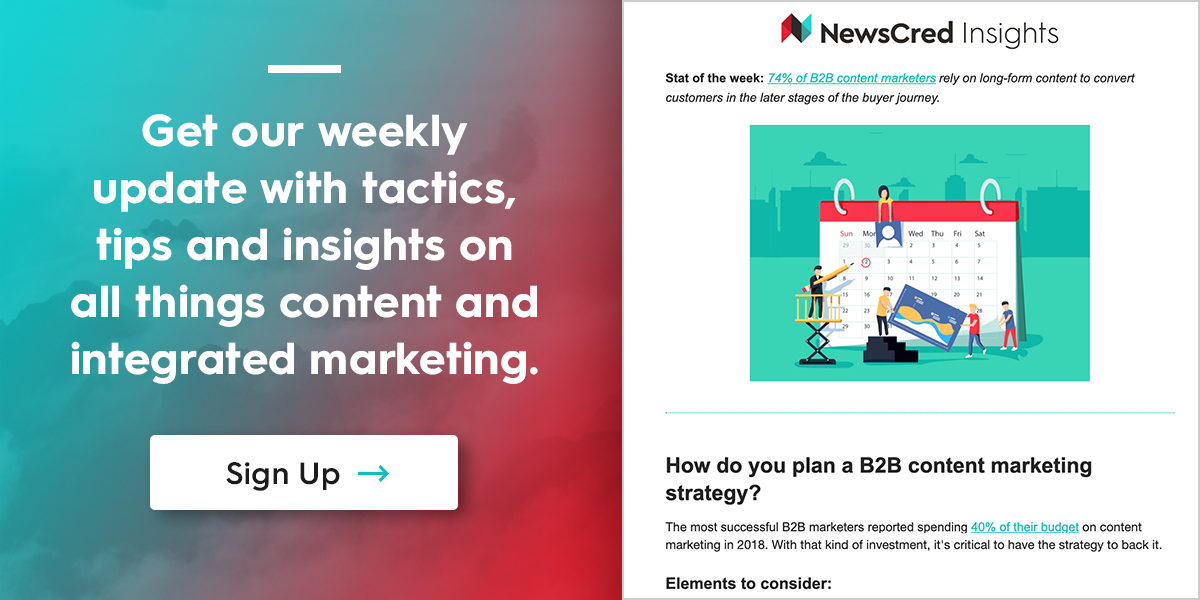 FlyBabies
Who hasn't sat down for a flight to be horrified by the family with three small children sitting right behind them? We've all been there and know it can be equally as frustrating for the traveling family as it is for fellow passengers. Instead of making an already uncomfortable situation worse, JetBlue decided to celebrate traveling babies with their recent "FlyBabies" campaign. Based off of the customer insight that a crying baby can really change a flight experience, JetBlue decided to embrace this reality and address it head on. By rewarding passengers with flight credit each time a baby cried, they successfully turned what is usually one of the most painful experiences into something that an entire plane full of passengers was celebrating.
Not only did they produce a compelling video, JetBlue also complimented the campaign with a blog post that also offers tips and insight on how to have a positive experience while flying with a little one.
Flight Etiquette
Beyond crying babies, there is a never-ending list of behaviors and habits that can annoy even the most patient passenger. With a tongue-in-cheek approach, JetBlue produced a series called "Flight Etiquette" to address each of these grievances head on. With short videos addressing such common situations as boarding a flight, packing a snack, and oversharing on the plane, this video series is funny because it is so real. Each and every one of us have been in these situations and can completely relate to the subject matter. While you may not be watching these videos for true insight into how to tackle the situation (do you REALLY need to be told that tuna fish and egg salad are NOT acceptable in-flight snack foods? Really?!) they do bring a smile to your face knowing that everyone has thought these things on a flight at one time or another. It is a common bond that holds all of us frequent fliers together.

HumanKinda
Rooted in their mission to inspire humanity, JetBlue took a step back to realize that the way we all behave and interact in today's busy world has changed drastically. In their words, we have moved away from behaving like "human kind" and are more along the lines of "HumanKinda." With their cleverly produced short documentary starring actor and comedian Sam Richardson, JetBlue used humor and reality to raise attention to the fact that sometimes we are all too busy to really behave like humans. Not only does this hold true to their core attributes as a brand but also prompts people to step back from their day-to-day lives and find ways to enjoy their free time. Hopefully that means traveling a bit more along the way.
Reach Across the Aisle
In a year where differences amongst groups, political or otherwise, seems to be the headline most read, JetBlue decided to use an optimistic spin to actually see what could be accomplished if random groups could unite around their similarities. By using a flight with 150 passengers as a test case, JetBlue challenged them to come to a unanimous agreement on a destination for an upcoming free roundtrip flight. Given the numerous options presented (Cartagena! Los Angeles! Alaska!) and the differing opinions of 150 strangers, one could assume that coming up with a unanimous decision during a time constrained flight would be near impossible. Instead, by using reason, negotiation, and civil argument, the passengers were all able to decide on a destination and are now set to enjoy their free flight!
Building off of the success of their last politically based campaign in 2012, Election Protection, JetBlue has found a way to take an otherwise heated and awkward national debate and create something unifying and positive. By taking a risk and going outside of the boundaries a bit, JetBlue was able to produce something that not only speaks to their audience but also remains true to their brand values.
Key Takeaways
JetBlue has taken an otherwise commoditized industry and found a way to infuse its brand and voice to create campaigns and content that connect with their audience and beyond. What can we all learn from JetBlue's successful marketing strategy? Here are a few key takeaways to keep in mind for your next campaign:
Stop Trying to Sell – Yes, the end goal for the JetBlue team is to sell more tickets. However, their campaigns don't push that message overtly. By starting with the underlying understanding of customer pain points, struggles, and realities, they are able to connect on a deeper level than a sales pitch. The audience is drawn in to listen and learn more. And if the end result of purchasing a flight on JetBlue is the result, it's simply the icing on the cake.
Remain True to You – There are more gimmicks and fads today than ever before that brands try to latch onto for the sake of popularity. Instead of focusing on what is popular right now, JetBlue has focussed on what matters most to them. They are a business with a very clearly defined mission and belief system and continue to keep those important principles at the center of everything that they do.
Know Your Customer – Exuding a sense of empathy and sympathy could not be more impactful than with an airline. Fliers don't want to hear from corporate executives who think they know about the struggles of a day-to-day traveler flying in coach. JetBlue has nicely focussed on the real struggles and challenges of everyday fliers and their campaigns are incredibly relatable and as such are much more meaningful.
Dayna Sargen is the Brand Marketing Director at NewsCred.