Social Media Overview Introduction
Before we can talk about social media best practices, we first need to examine each platform: what it is, how to use it, and its current demographics. First, some noteworthy statistics:
52% of online adults now use two of more social media sites
56% of all online adults 65 and older use Facebook
53% of internet-using young adults ages 18-29 use Instagram
50% of internet users with college educations use LinkedIn
Social Media Channel Overview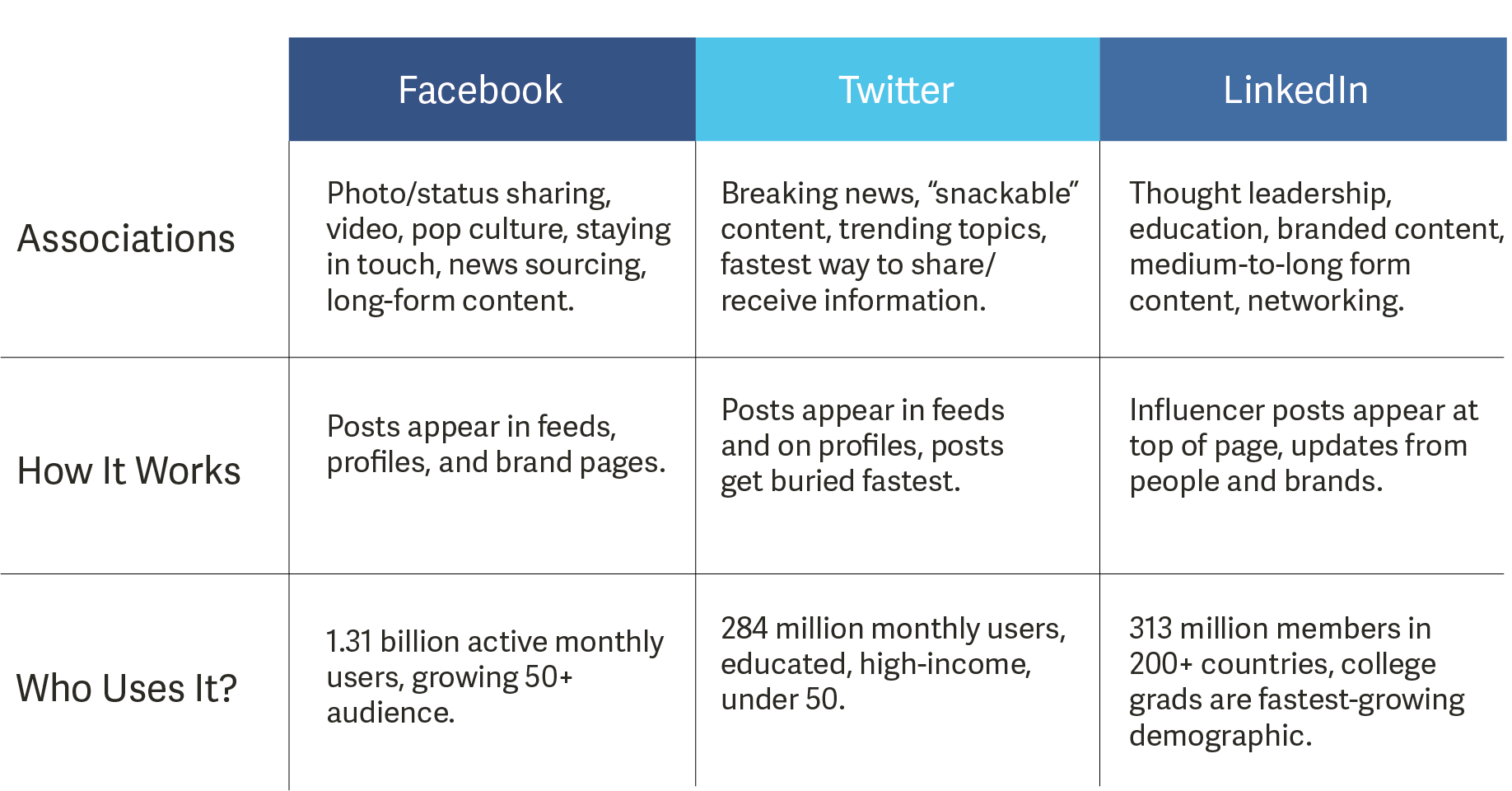 KPI Overview
What is a KPI? KPI stands for "key performance indicator." KPI measurement is essential for all marketing, especially on social media. But while metrics are key, there is a not a one-size-fits-all measurement on social. Each platform has a unique set of KPIs that should be analyzed and measured.
What are we measuring?
Brand awareness, engagement, and lead generation
The obstacle?
KPI measurement is difficult for everyone
The solution?
Measure what you care about, and agree on it with your marketing team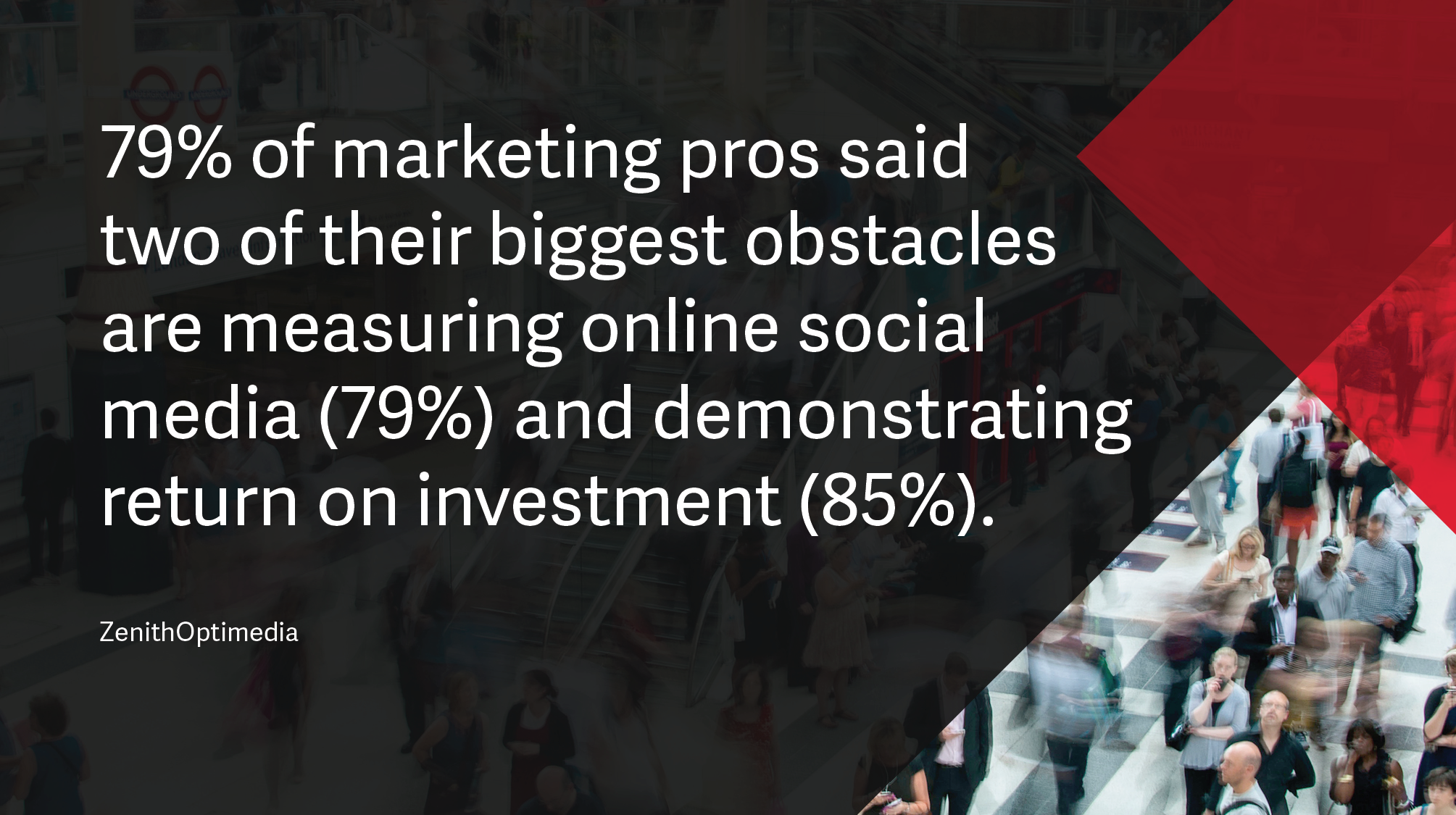 KPI Overview Chart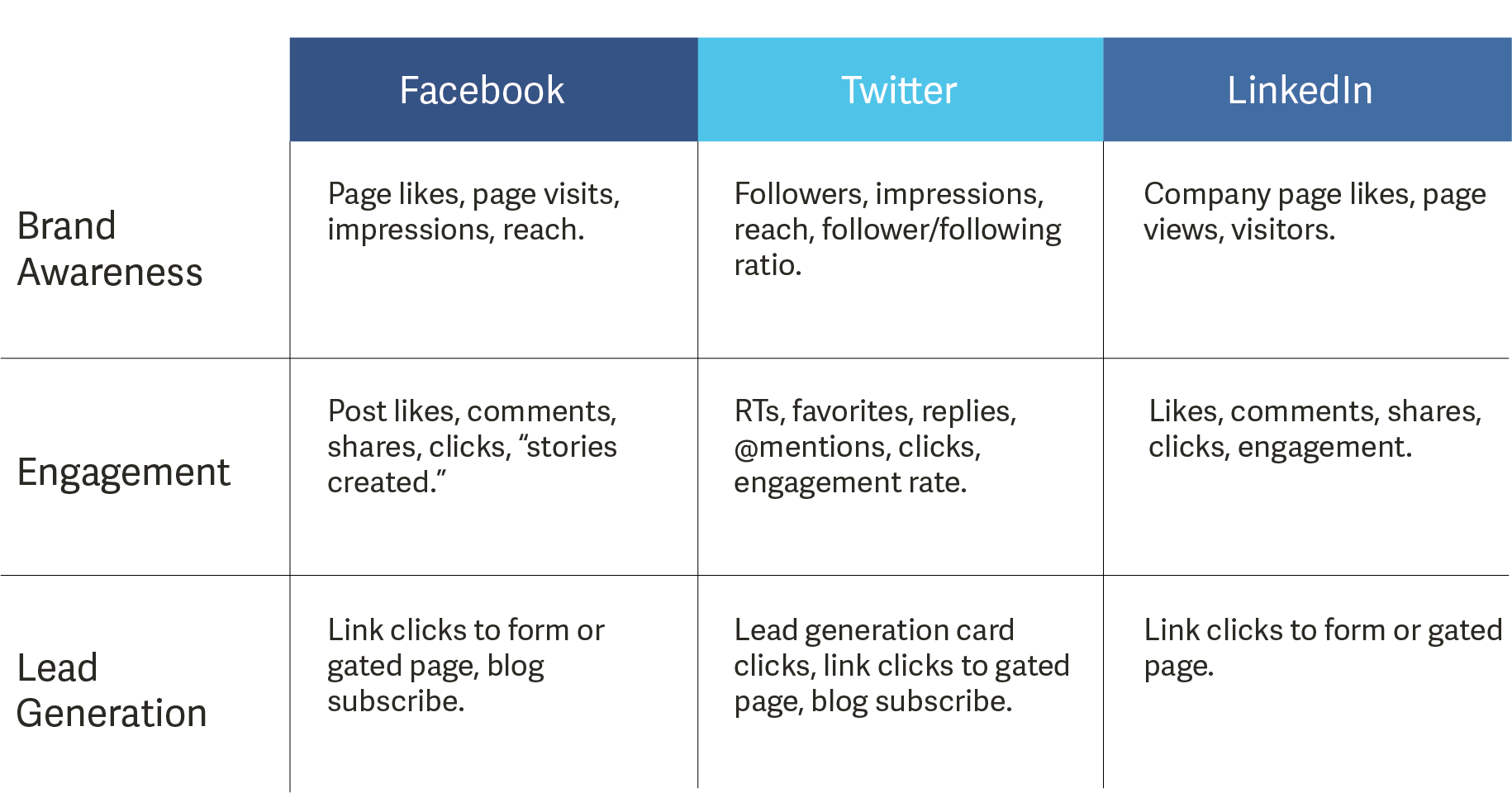 Best Practices
Once you've established what social media platforms make the most sense for your brand and what KPIs you are going to measure, it's time to make sure your strategy is set. This is where understanding the best practices of each network is essential. Think of it this way, the more you know about social media, the more you will be able to grow your brand and push past your competitors.
Here are a few best practices that every social media marketer needs to keep in mind:
Establish a unique voice and stick with it
Be transparent and authentic
Give due credit to authors and sources
Make sure images are optimized for both desktop and mobile
Maintain a consistent cadence
Maintain a variety of content: original, licensed, UGC
Respond to fans (and haters) in a timely manner
Truly know your audience
Twitter
Cadence: NewsCred shares 1 tweet an hour, 7 days a week between 8am-2am for maximum engagement across different time zones
Don't be afraid to post the same tweet more than once – or with A/B variations. Companies who test are 75% more likely to show ROI for content marketing than those who fail to test their strategies
Say thanks – it's the most effective way to increase organic engagement and followers
Interact with your audience on a human-to-human level – take a look at Pandora and White Castle
Be visual: tweets with photos are 150% more likely to be retweeted (78% of user engagement with a brand's tweets are via retweeting)
Tweets with 100-130 characters get the most engagement and retweets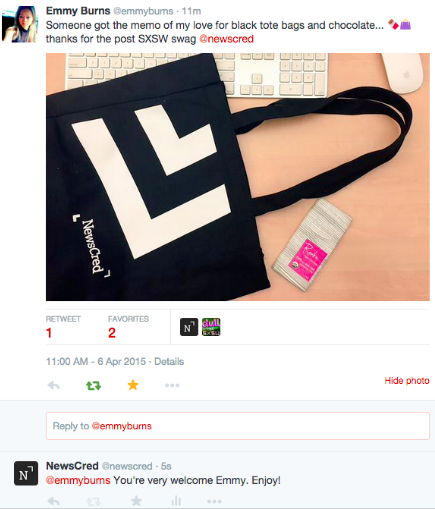 Facebook
Cadence: NewsCred posts 2x per day, 5-7 days per week to align with when our audience is most active
Visuals are the most crucial element to Facebook – posts with photos get 53% more likes, 104% more comments, 84% more click-throughs
Content: should be varied, with a mix of cultural and educational posts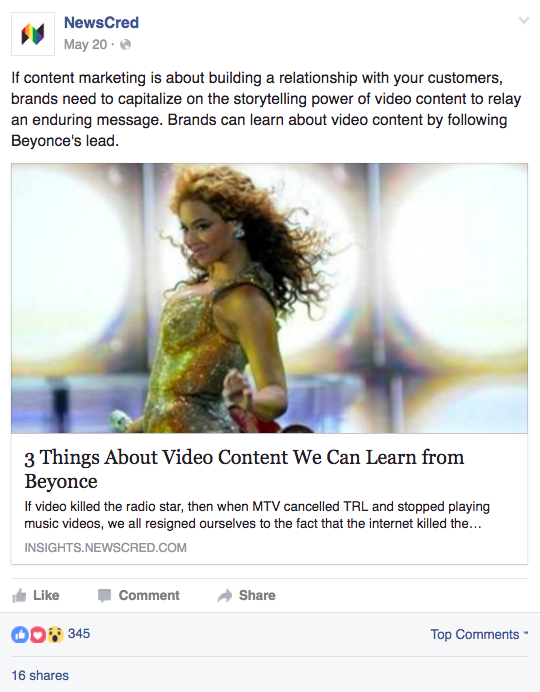 LinkedIn
Cadence: NewsCred posts 2x per day, 5-7 days per week to reach our audience at peak activity levels
LinkedIn posts must be more than company updates and recruiting posts – you need informative content too
Voice: LinkedIn is most authoritative of the three platforms due to its well-educated demographics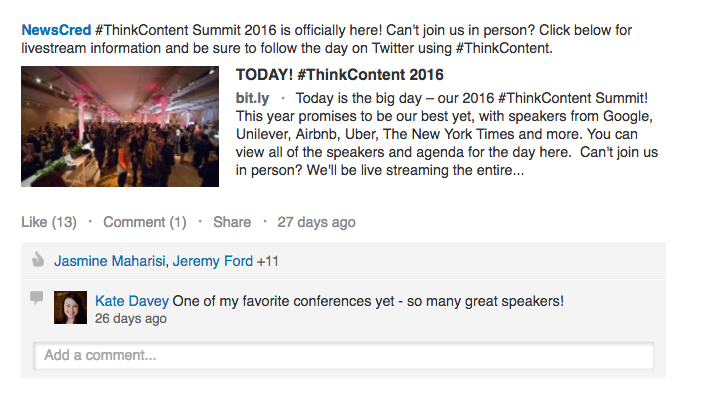 Building Brand Awareness
Creating brand awareness on social requires strategic thinking, in addition to organic and paid methods. This is one of the most important aspects of social media marketing, and the key to success is knowing where your audience is.
Here are some of the ways to reach your target audience using a combination of both paid and organic methods.
Create Content for the Right Context
People behave differently on each platform.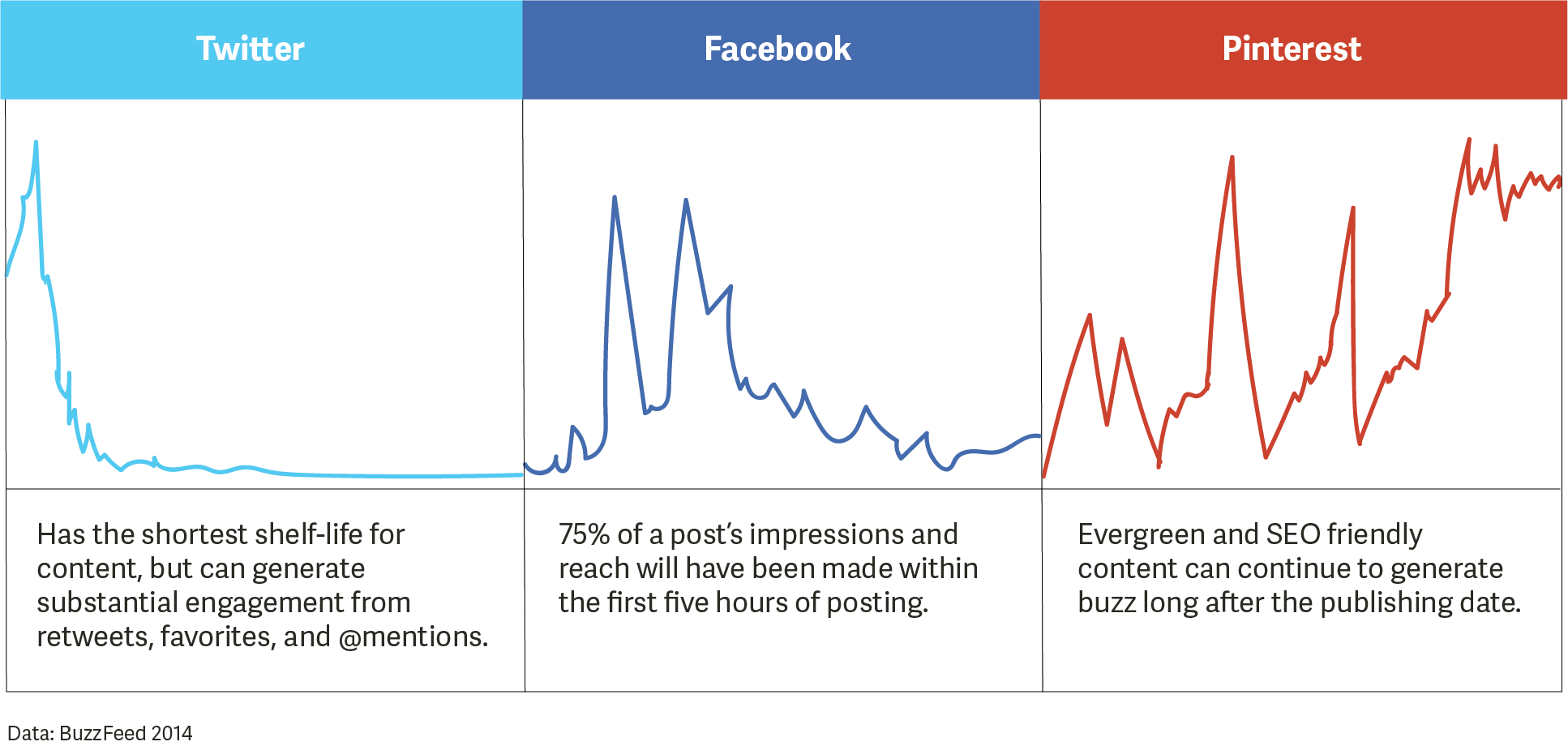 Build Brand Awareness + Engagement Organically
Recycle your content: keep posting until it's dead
Grow your audience: follow people you care about
It's not all about you: like or favorite other posts
Trending: use tweetable words or hashtags ONLY if they make sense
Most Re-tweetable Words & Phrases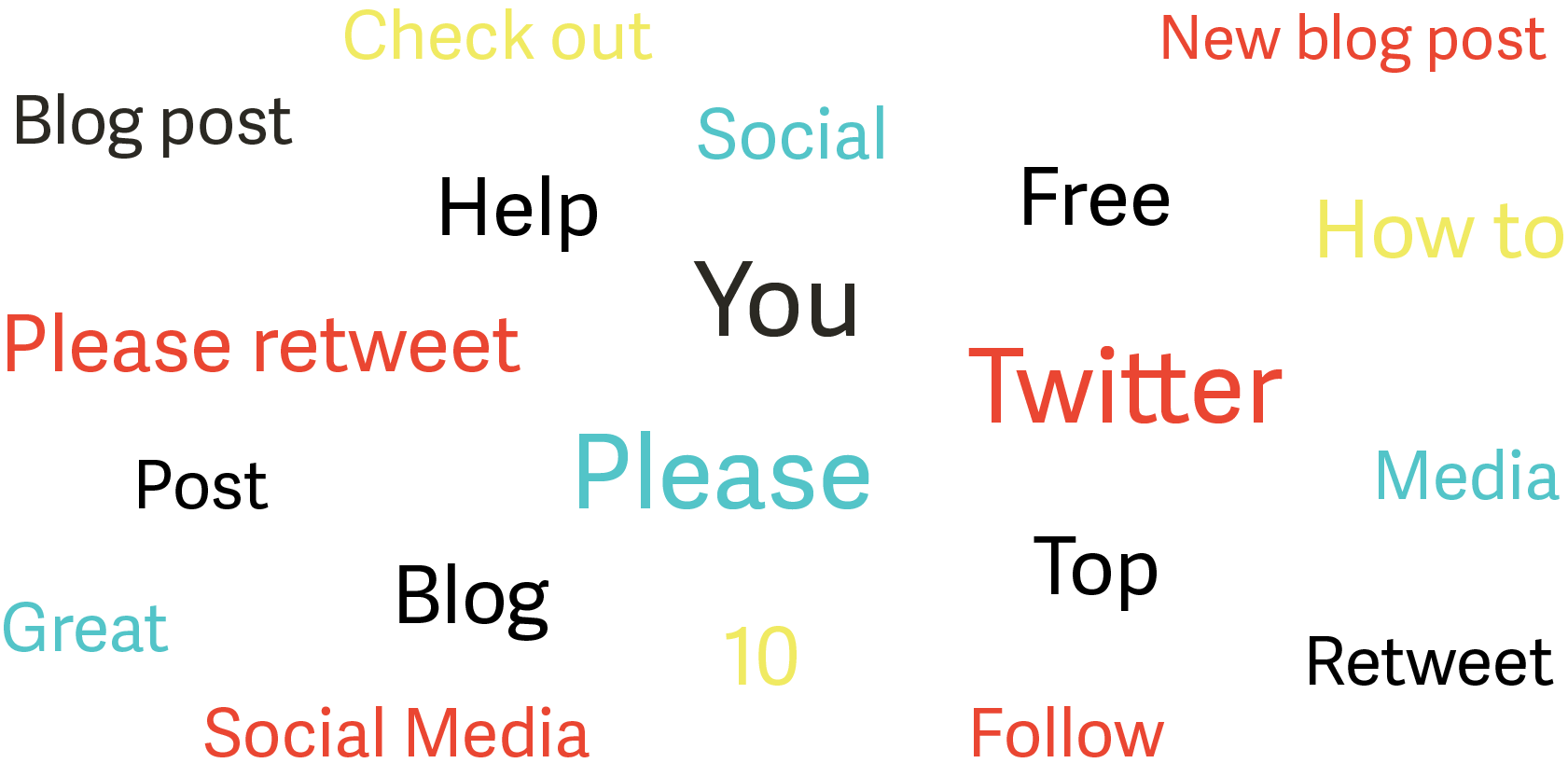 Brand Fail
This is what happens when brands use a trending hashtag for the sake of gaining visibility – without understanding the meaning behind the hashtag. Hint: it almost never works.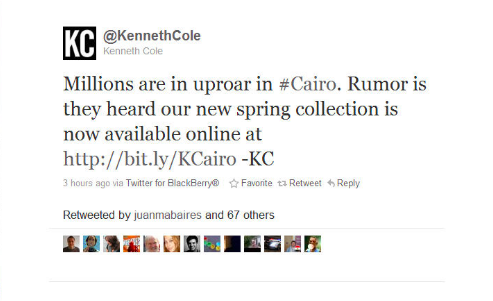 Build Brand Awareness + Engagement with Paid
There are many ways to boost brand awareness with paid spend:
Twitter: promoted tweets, lead generation cards, web-cards, etc.
Facebook: boosted posts, ad sets
LinkedIn: sponsored updates, ad campaigns
Unsure about which to use? A/B test until you get it right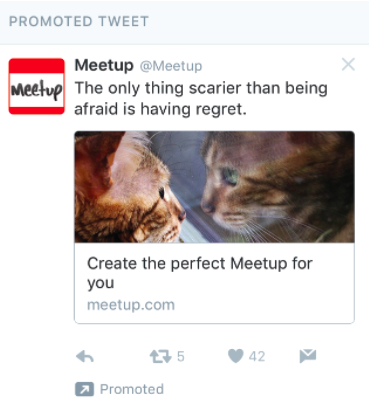 Blog Subscribe A/B Test: A Success Story
NewsCred tested identical Twitter campaigns driving to our blog subscribe landing page
We wanted to see what type of paid tweet would perform best: promoted tweet, web card, or lead generation card
We found that promoted tweets and lead generation card were the most effective
As of our Dec. 1 campaign, we gained 1,000+ blog subscribes – 14% of these turn into leads
A Few Items to Suggest – Pro Tips
@ mention for tweets to show up in your timeline (not in replies)
Know your audience. Leverage technology (like NewsCred!) that provides search, social, and audience behavior analytics to give you a full picture of who your audience is and what they want
Visuals are key – blatant stock images won't cut it
Think about the "burrito effect" – if someone has time to eat a burrito, they have time to check their social media accounts
Ideally, you should engage with everyone who @mentions you, across all platforms
Remember there's a human on both sides of the computer – act like it and you'll be rewarded!