Operational analytics are fundamental to tracking the success of your integrated marketing marketing organization. They help to answer these common questions from marketing leadership:
Are my teams truly integrated?
Are we working efficiently and productively to optimize our efforts?
Are we aligned around the same marketing strategies?
What are my teams focused on?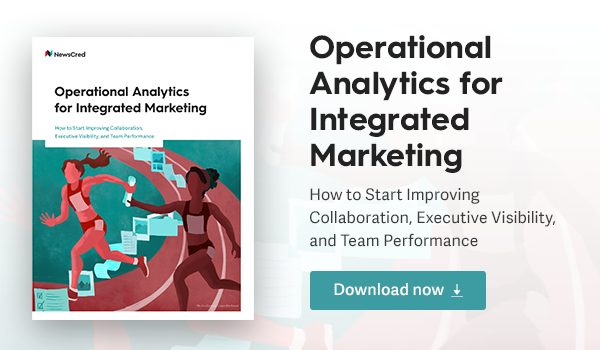 Answering (and benchmarking) these questions ultimately helps reduce content waste and improve marketing performance. Measuring your team's operational analytics allows you to track campaign efficiencies and productivity, and accordingly make resource and strategy changes to optimize future campaigns.
This ebook is a companion to our roadmap for building a more integrated marketing organization. Use this guide to learn how to start benchmarking operational analytics, to better understand the relationship between marketing efficiency and maturity, and how to begin building clear reporting processes.
Download the ebook now.