With Marketo's annual Marketing Nation Summit kicking off this week, we're really excited to announce NewsCred's latest integration with Marketo, enabling marketers to fuel their demand generation programs with quality content.
According to a Smart Insights 2016 study, nearly 75% of B2B marketers are using marketing automation, representing a $5.5 billion dollar industry. Just take a look at the Google trends chart below: marketing automation has been steadily on the rise for the last 3 years.



However, despite its wide adoption and popularity, nearly 49% of marketers report only having a "basic" understanding of marketing automation.
According to Sales Benchmark Index, the #1 reason for failure is a lack of content. Content is the fuel for every email, newsletter, and lead nurturing program. It's the basis of inbound marketing and the single blocker between what sets the best demand generation marketers apart from the rest. In fact, 82% of marketers who blog daily acquired a customer using their blog vs. 57% of marketers who blog monthly (Hubspot 2015).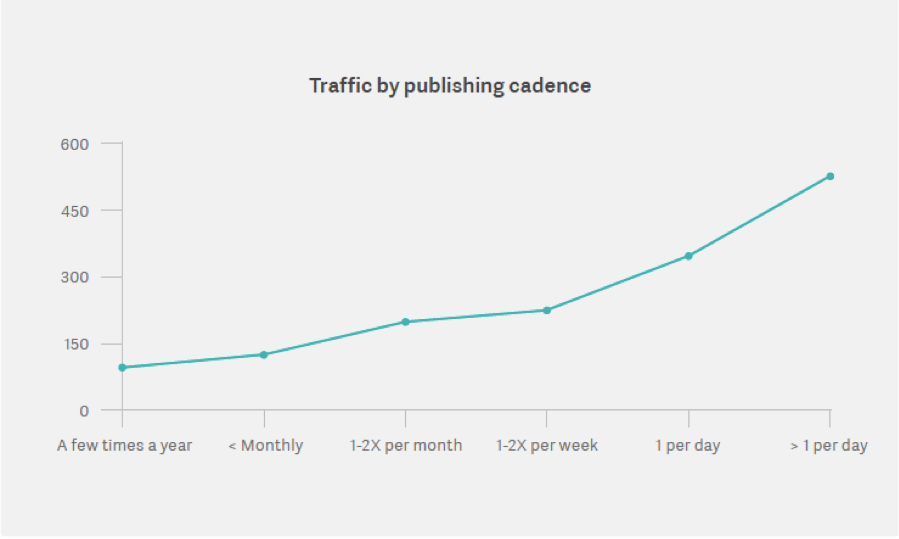 Anyone who's used marketing automation software can tell you why it's so hard. Creating a newsletter looks something like this:
Email back and forth with your content team trying to figure out what to write about
Draft a blog post in a Google doc, send it around for revisions, email back and forth until it's approved
Search for an image for the post and newsletter: steal it off Google (illegal), or get something super expensive from Getty or Shutterstock
Pass it off to a designer to format in Photoshop or InDesign
Get it into Dreamweaver to make sure the post is responsive for web and mobile. Mess around with the HTML until the post is acceptable
Upload all of it into Marketo, mess with the HTML again, test and test
Send the newsletter back to the content team for review and approval
Once approved, hit publish.


The process above is messy and complicated. In fact, it used to take our marketing team nearly four to five hours just to send one newsletter and involved way too many cooks in the kitchen: our Director of Brand, Managing Editor, Designer and Marketing Automation Manager. That's why solving this problem was so important to our R&D team. How could we make marketer's lives easier, so we could work smarter, faster and be more effective?
Today, we're excited to launch NewsCred's new integration with Marketo. Unlike our competitors, we're the only company to enable you to publish content directly to Marketo, enabling a seamless process between your editorial and demand generation teams. So how does it work?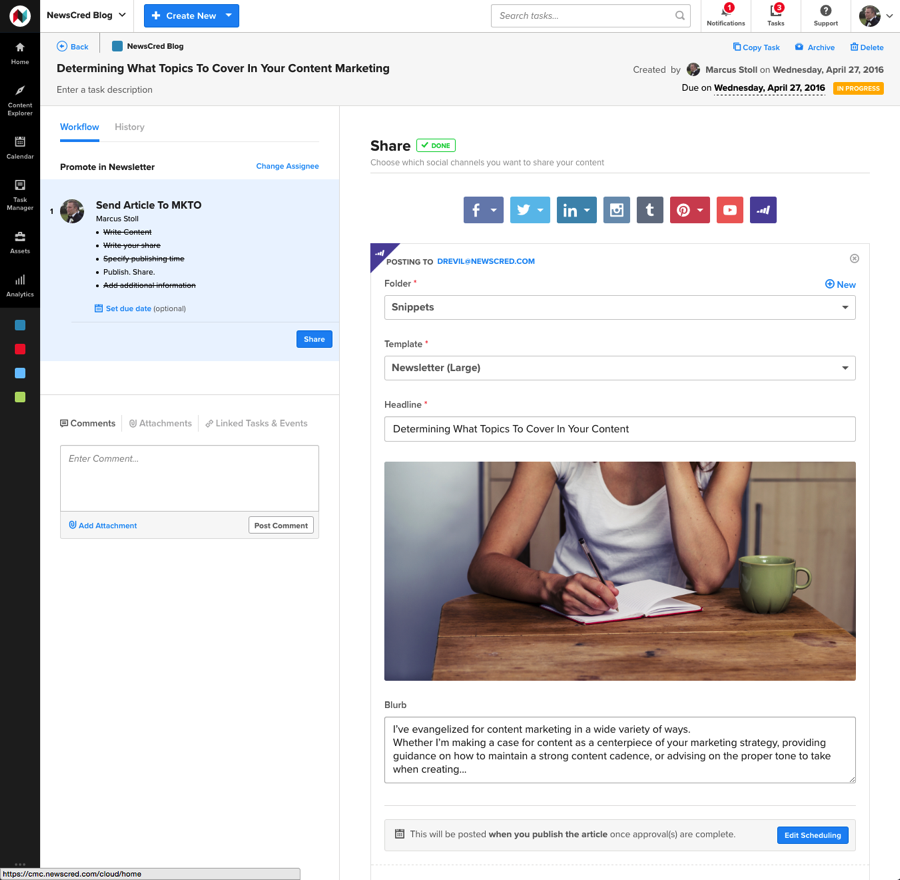 Get the content you need to scale newsletters and multi-stage nurture streams. Stop worrying about how much content you'll need for your demand generation programs. NewsCred has the largest content marketplace in the world, providing licensed content from over 5,000 sources and original content from a highly curated selection of expert freelancers. Our content offering makes it easy to get the volume, quality and depth of content you need to scale all your automation programs.
Build beautiful email newsletters in 50% less time. Don't lose time going into the HTML code to manually update images, links, and copy. NewsCred's integration eliminates these manual processes by sending a formatted article snippet to Marketo that's ready for immediate use.
Easily coordinate content processes between your demand generation and content teams. Stop sharing content through emails and spreadsheets. With NewsCred's direct integration with Marketo, your content team can send copy, articles, images, and URLs directly to Marketo's asset library.
Deliver personalized content for each of your Marketo segments – by region, title, audience, and industry. Avoid sending mass messages that don't leverage the information you have on your leads. NewsCred enables you to scale your content production, personalizing your messages to different audience segments at every step of the buyer's journey.
Drive greater efficiency & conversions from your demand generation programs. NewsCred's content analytics platform helps you understand exactly which content is performing best and why – enabling you to make data-driven editorial and investment decisions.
Want to learn more? Contact us at sales@newscred.com or stop by our booth at the Marketo Conference (Booth #524).

Alicianne Rand is the VP of Marketing at NewsCred.