National Geographic has been a pioneer brand since its inception. In fact, some might say that it was the Instagram of its day, giving its audience access to exotic places and cultures they could only dream about.
"When I was growing up, looking at National Geographic was the closest thing we had to travel," said NewsCred Co-founder and CEO Shafqat Islam, when he joined Jill Cress, National Geographic's Chief Marketing Officer on stage at NewsCred's #ThinkContent Summit 2017.
Cress, who's only been in her role for six months, gave the keynote address to a room of eager marketers who were curious to hear how a traditional publisher with more than a century-long legacy still manages to innovate year after year, while reaching an incredible 760 million consumers every month.
She did not disappoint. Here are some highlights from her presentation.
Adapt Your Legacy to New Technologies
"When you tell people you work at National Geographic, you get incredible reactions. It's revered, trusted, and stands for quality. And, they've been at the content game for close to 130 years," she says.
On the other hand, Cress says her role feels more like being at the helm of a one-year old company.
"National Geographic Partners is a joint venture between 21st Century Fox and the National Geographic Society. We're like a well funded startup, working on reinventing and reinvigorating the brand," she says.
But with so much history to rely upon, however, the brand is hardly resting on its laurels. Instead, it's continuing to push the boundaries of innovation and technology, just like it did back when Alexander Graham Bell was the president of the National Geographic Society. He was the one to make the then-controversial decision to start including photography in the magazine, something that was considered to be a lowbrow, tabloid way to sell magazines.
"Two people even resigned saying it bastardized the publication," says Cress.
Going against the grain, of course, paid off as the publication went on to become one of the best visual storytelling outlets in the world.
Today, National Geographic is continuing to explore new media through technologies like virtual reality. Recently, it became the first publisher of a 360-degree Facebook Live video.

The initiative complemented an innovative TV program called "Mars," a half documentary, half scripted series. It involved talking to real scientists, but also fast-forwarded 30 years to what life would be like if we colonized Mars.
"To extend that story, we created a Mars research science center and simulated what it would be like to live on Mars," explains Cress. It involved eight scientists going into a Mars dome and living with the same gravity and food challenges they'd experience if they were living on Mars. They stayed there for 80 days.
"We were able to use 360 video as they emerged from their pod – a great example of how we're continuing to leverage new technology to bring stories to life," says Cress.
Always Strive for Relevance
Here's an impressive fact: National Geographic is the most followed brand on social media. Cress says that can be attributed to the fact that they focus so much on sharing content that is relevant, putting the audience first.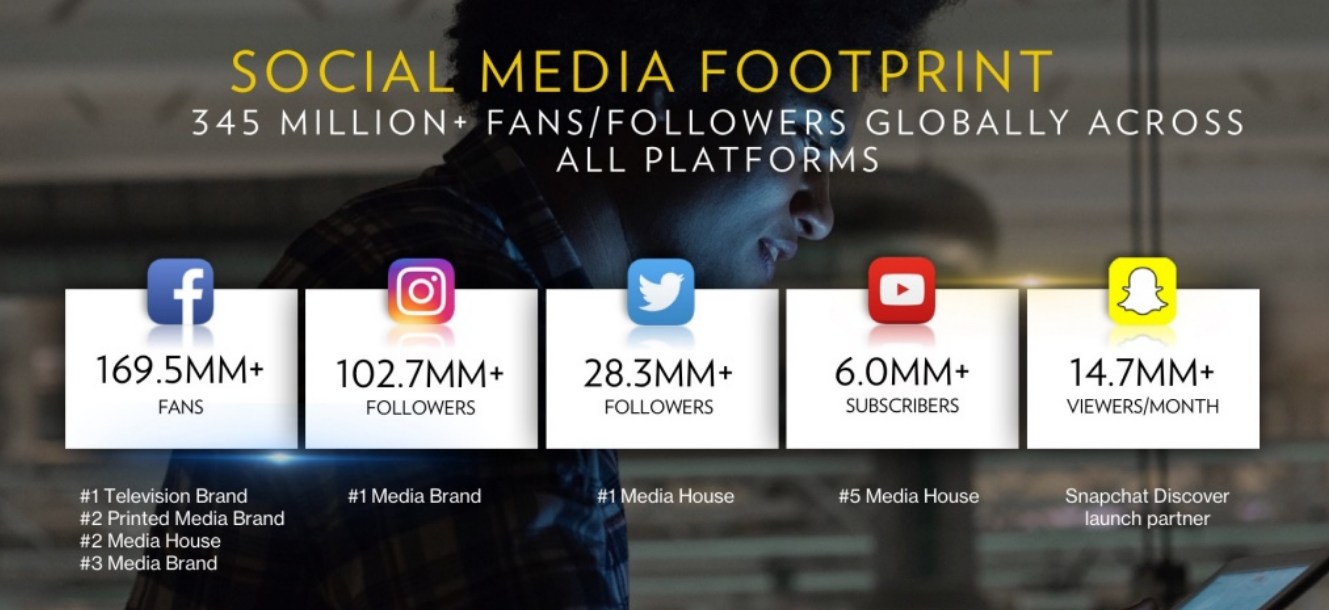 That's why when it posted about the discovery of a 99-million-year-old dinosaur tail preserved in amber, people shared the story more than 130 million times on Facebook – because there is already a built-in community who would care about such discoveries. Similarly, when the story broke recently of a potential collapse of Jesus' tomb in Jerusalem, people shared the story 500 million times.
"It's all about being able to connect with audiences in authentic ways," says Cress. "We garner a lot of rich data about what consumers care about, and dig deeper to create content to resonate to those communities."
Let Your Mission Drive You
For National Geographic, the notion that we are all explorers at heart has always been the driving force of its content.
"We serve as a gathering point for the world's explorers, from photographers to storytellers like Ron Howard or Jay Z. We believe passion for exploration and the role it plays in our lives is core to belief that as people, we are all inherently curious," says Cress.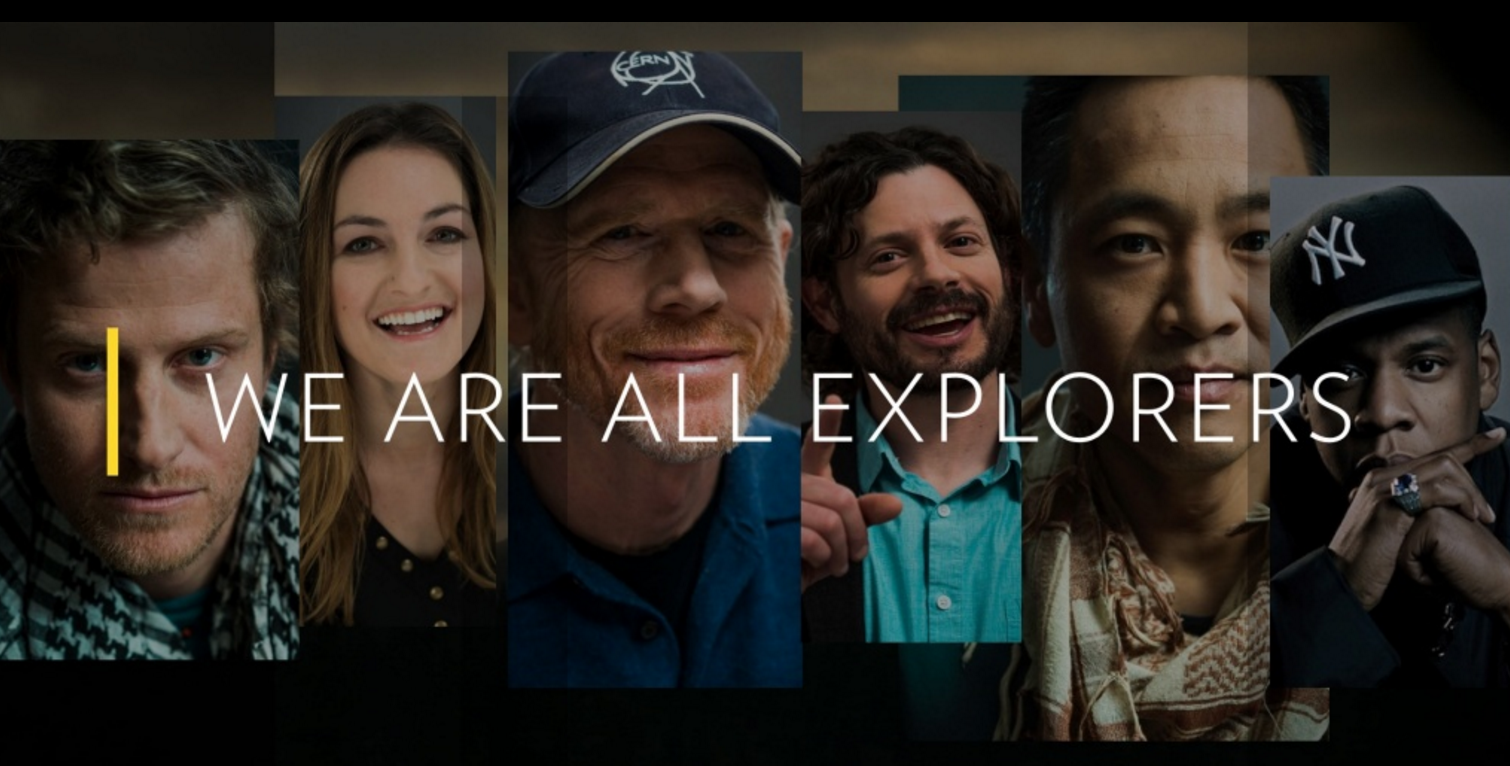 In today's world in which people are looking for real meaning in their lives, curiosity is more important than ever.
"As we learn more about the world around us, we learn more about ourselves," Cress says.
That's why the litmus test for National Geographic stories is that they must serve that purpose and inspire people take action.
Explore the World from New Angles
One thing that Cress finds exciting is how content creators for National Geographic aren't afraid to push boundaries. So when an oceanographer by the name of Leigh Torres thought it would be cool to use a drone to take an aerial view of a whale, of course the brand was on board. The video captured shows a baby blue whale nursing.
"It just published at end of April and has half million views already," says Cress.
It is believed to be the first time that aerial footage has documented the nursing behavior of this endangered marine species, says the YouTube video description.
Involving the Audience
Another contributor to National Geographic's success is its willingness to bring audiences into the content it creates, says Cress.
Case in point: the wildly successfully program Wild Safari Live. It basically involves going live for two hours twice daily in Africa with incredible guides who take audiences on their journeys.
"The audience curates the story everyday. And through the Twitter hashtag #safarilive, the audience engages and asks questions," says Cress.
By creating content based on a passion that matters to consumers, National Geographic can turn its fan base into a true community. The connections are so strong that two community members even got married in South Africa, says Cress.
Venture into New Territories
National Geographic most recent push has been to enter premium storytelling on television, including Leonardo DiCaprio's "Before the Flood," and Katie Couric's "Gender Revolution."
And it has taken the bold step to launch its first fully scripted drama, "Genius," about the life of Albert Einstein.
"That was a big step for us, done in partnership with Ron Howard and Imagine entertainment," says Cress.
Since National Geographic is part of the Fox family, it had the opportunity to run a Super Bowl ad – but only found out three weeks before the game.
"We could have aired a traditional trailer, but to push the boundaries and become more relevant, we decided to take a different route," says Cress.
The challenge was trying to make Albert Einstein relevant to the Super Bowl. The team came up with the idea of doing it through music, and running the spot right after Lady GaGa's halftime show. The idea was to get Geoffrey Rush (who stars as Einstein) to learn to play "Bad Romance" on the violin. The commercial filmed one week before to the game, and ended up being among the most talked about commercials this year.
"It was a pop culture conversation afterward, and had 153 million impressions," says Cress.
Banish the Idea of Limits
While you might think National Geographic's famous yellow rectangle as a border or a frame, it's anything but. Instead, says Cress, they think of it as a yellow portal, or a window into the world.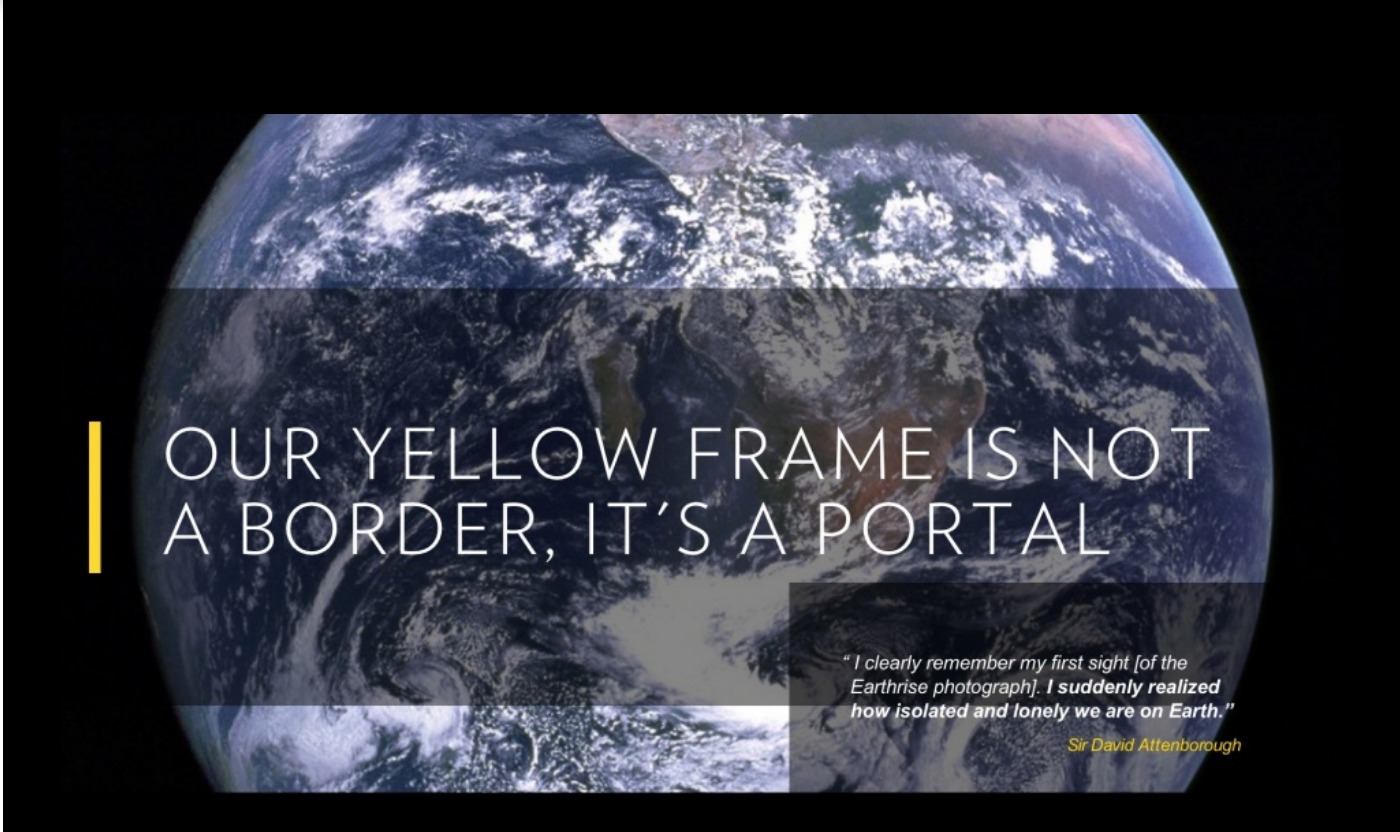 Along with that concept, Cress left the audience with three key takeaways that all content marketers can apply to their own work:
Innovation and content have a long history of feeding each other.
Magic happens when fans become engaged communities.
Relevance is about utility, and ensuring the stories we tell are useful to our audiences.
In closing, Cress reiterated that it's important not to take your audience for granted, especially today when we're competing with texts, emails, and all sorts of distractions.
"Time is the most precious commodity for all of us. We have to think hard about the content we create," she says.
For National Geographic, says Cress, the aim is always the same: "Content that sparks curiosity and creates the perfect moment of pause for consumers to remind them about what really matters."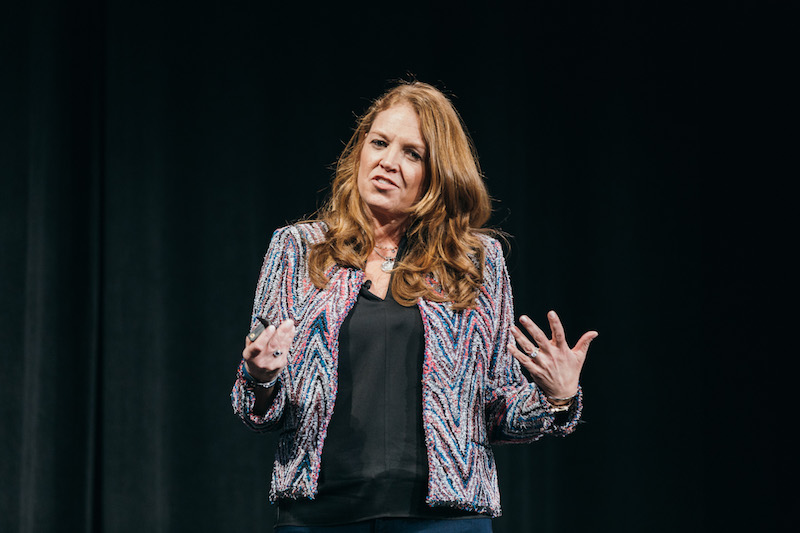 Jill Cress, National Geographic's Chief Marketing Officer, at #ThinkContent Summit 2017.

Dawn Papandrea is a NewsCred Contributor.