As exceptional content marketing has become increasingly important, the biggest brands are deferring to top content marketing agencies to help them stand out. Content marketing is, after all, one of the most effective ways to reach consumers — by telling the best stories in the ways that resonate deepest with your target audience.
Many of these top players aren't just working on content marketing strategy; rather, they're helping brands develop themselves with an integrated, 360-degree approach. That often means helping them with branding, design, social, messaging, and more to develop a cohesive message that's foundational to great brand storytelling.
It makes sense, then, as you look at some of the most outstanding creative content marketing agencies in 2019, you're bound to find lots of full-service shops that do it all. Here — in no particular order — are 25 of the top creative content marketing agencies we believe are doing some of the best work for brands around the world.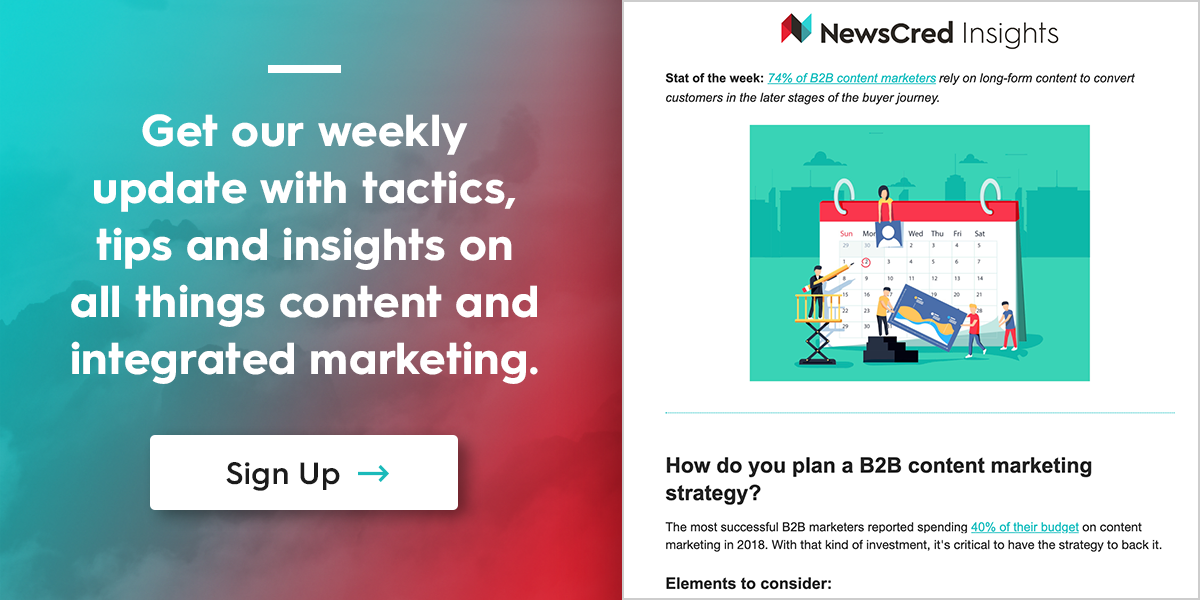 Ever consumed anything from a direct-to-consumer brand? Then there's a good chance you're familiar with Red Antler's work. The award-winning agency has created brand identities for Brandless, Casper, Allbirds, Keeps, and more. Among their standout work, we particularly admire their approach to candle company, Otherland, with whom Red Antler created a branding and marketing campaign that makes consumers want to crawl inside a whole new (very good-smelling) world.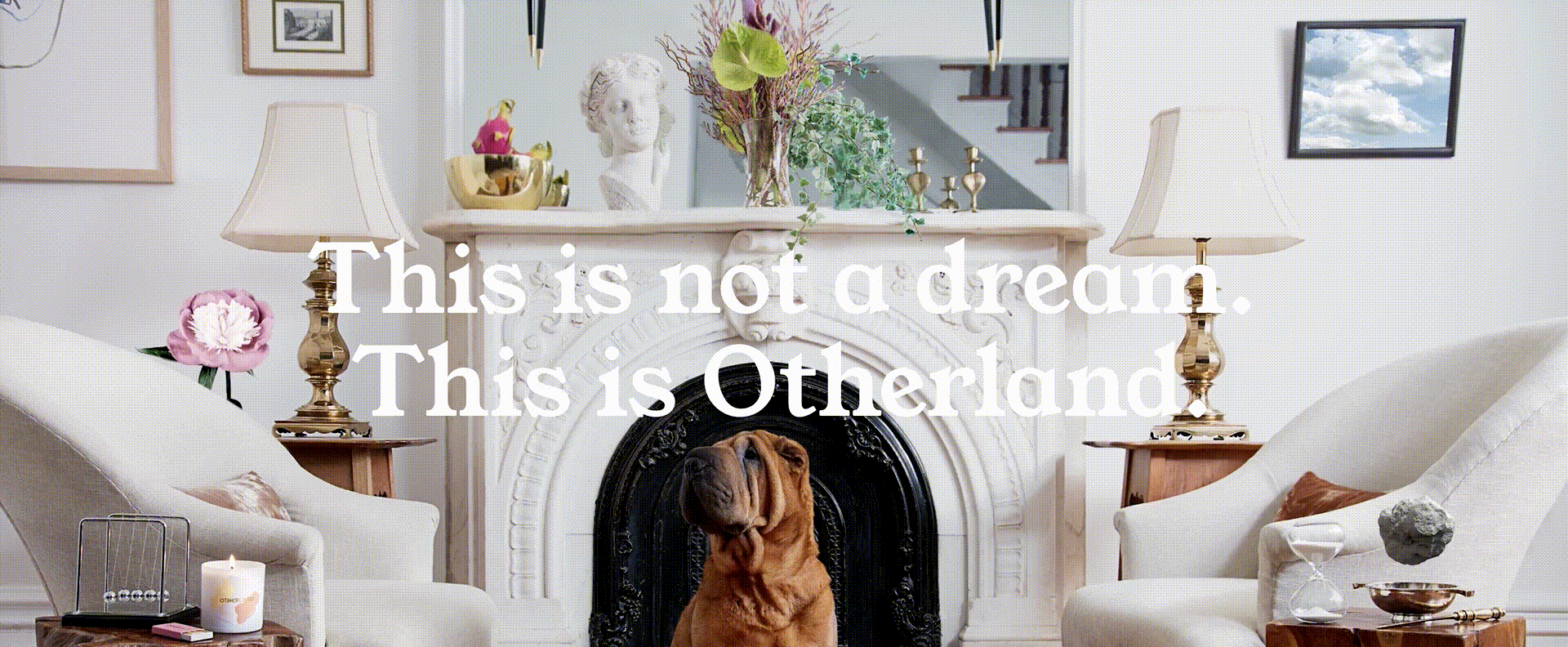 A content marketing strategy means far more these days than just getting your customer to open a link to your blog. Gimlet Creative is at the forefront of branded podcasting — they've done shows for Tinder, Gatorade, Lyft, and more. They're also responsible for those host-read advertisements on shows including ReplyAll and Startup that barely seem like marketing at all. One of the first branded shows they did with eBay (Open For Business) was an insightful look into building a business from the ground up. Most recently, they've partnered with Adobe for Wireframe to examine what good design really is.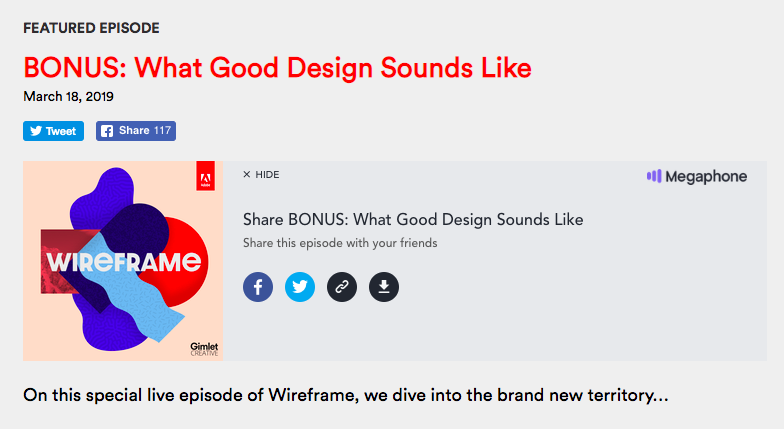 The New York Times's T Brand Studio has done a lot of incredible work. They've partnered with major names including Spotify, Toyota, Google, and more to create custom content with stellar visualizations. Using their journalistic and storytelling foundation, they've won the Mobile Grand Prix at Cannes Lions. Recently, T Brand Studio worked with Hennessy to combine 360-degree visualizations, sound, and stories to showcase the burgeoning Austin food scene.

Huge's work is, well, huge. Working with Canada Goose, Zelle, and NBCUniversal, to name a few, Huge has accomplished major brand refreshes and content marketing campaigns for household names. To emphasize the launch of Lenovo's Yoga Book tablet, Huge went all-in on content marketing, focusing on a short film to tell the product's story and where it fits into consumer lifestyles.

One of the best brand refreshes in recent memory is Chobani, the yogurt company that so many of us are used to seeing in the grocery store or in our own refrigerators. Chobani's internal creative studio was built to cut out outside agencies and get fantastic results on content and visuals. And with their multiple awards, they've accomplished just that. Although you can't hire them for your own work, consider looking at them for how an in-house studio runs like a well-oiled machine (or maybe that's a well-flavored snack).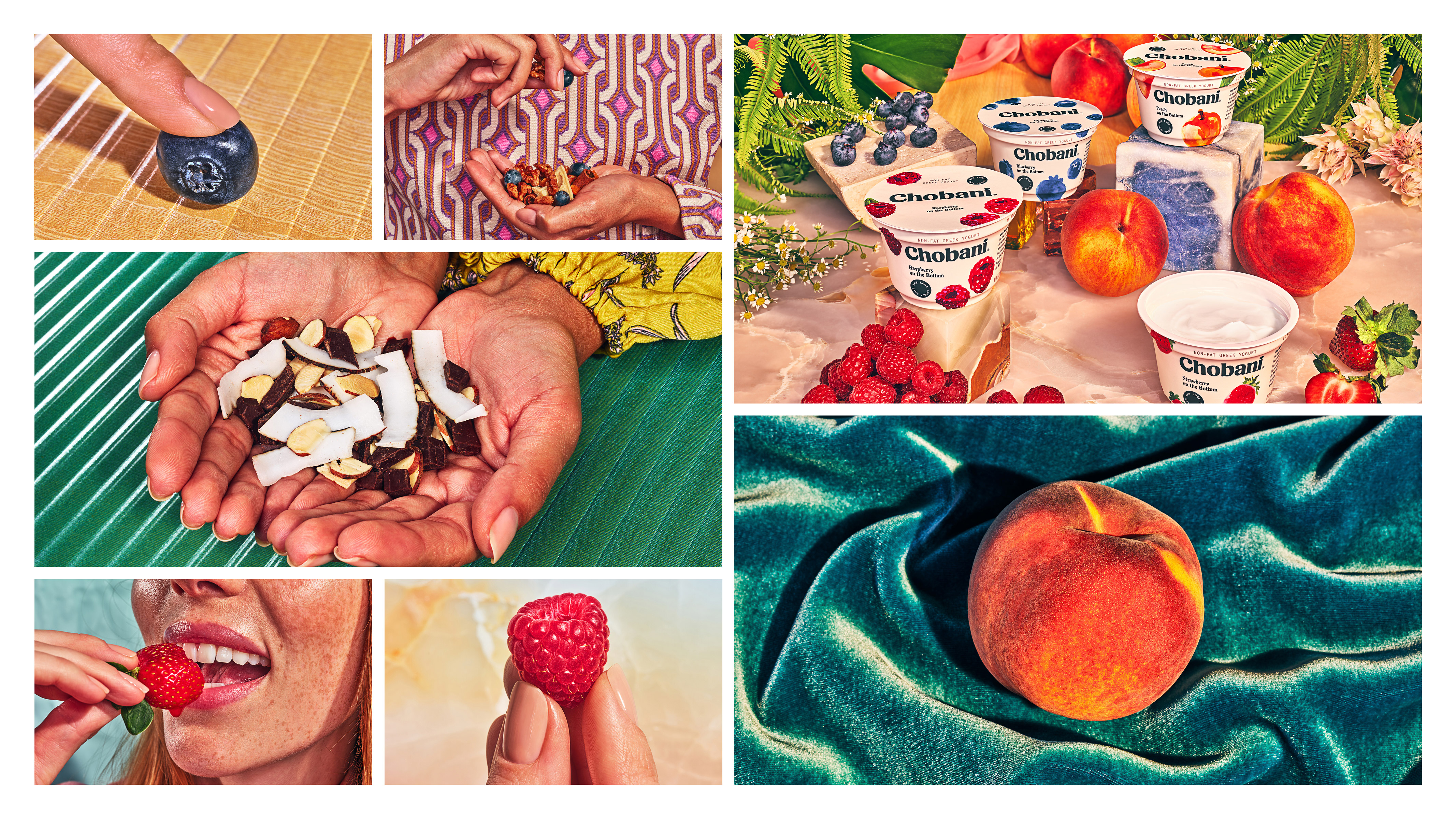 As a full-service creative agency, Mother New York has built some of the most recognizable brands. You've likely read some of their content marketing, too. They've proven that some of the most effective content marketing begins and ends with one word, particularly with their Target "Targét Everyday" campaign, which chose just one word per ad (rhyming with Target's fancy nickname, Targét) to show the depth of its selection. Mother has also worked with Stella Artois, Calvin Klein, and the New York Public Library.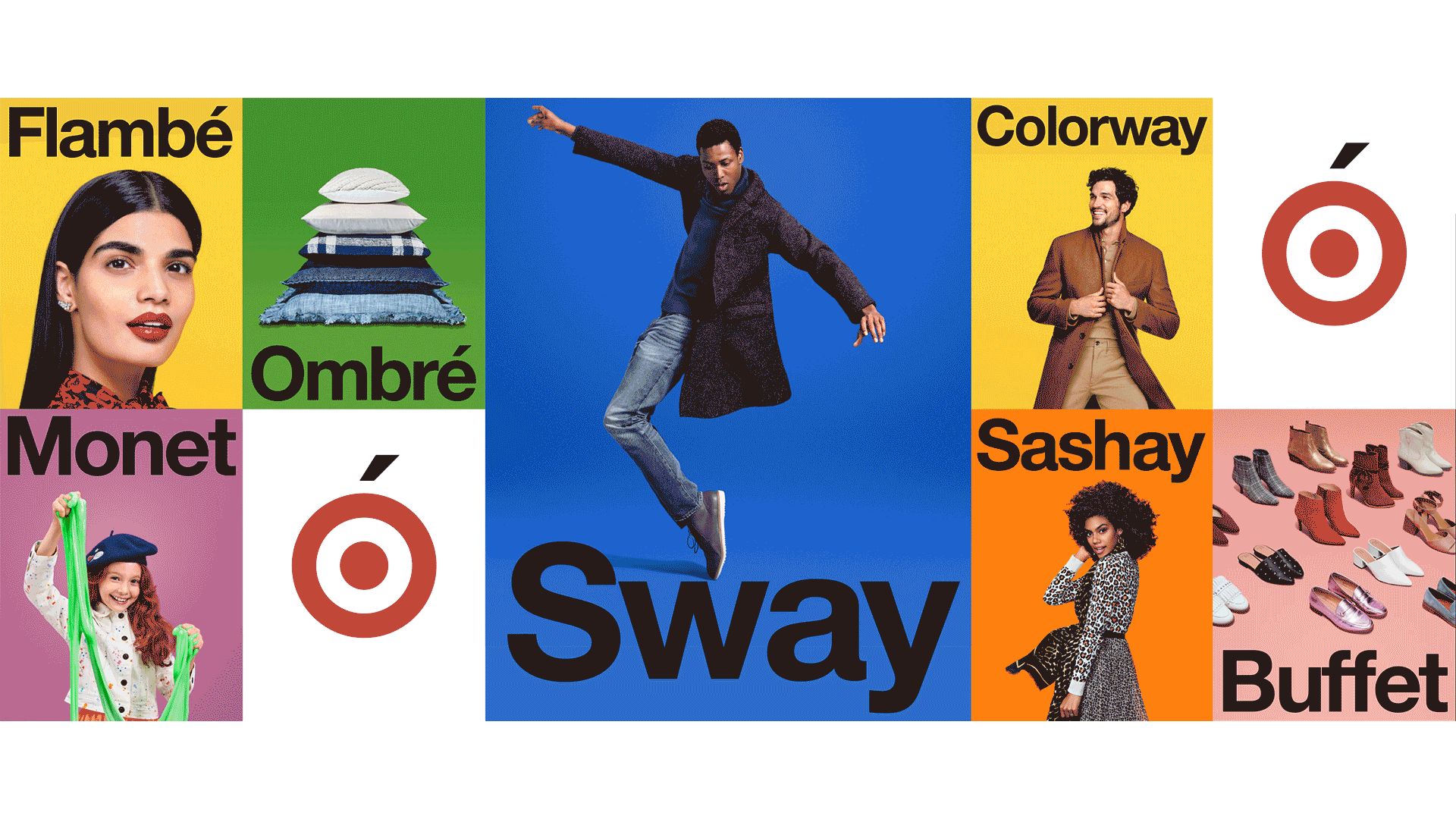 In Toronto, Strategic Objectives has been busy working on campaigns for Benjamin Moore and Oreo, as well as stalwart Canadian brands and up-and-comers. Their education-driven work with the Girl Guides of Canada shows how their content marketing chops can really shine across multimedia, and especially, social media.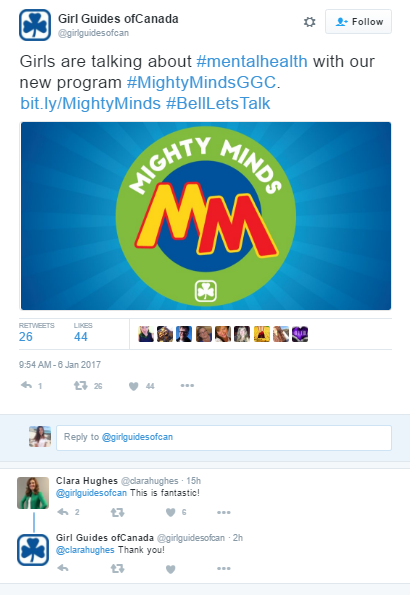 British Airways, Berkshire Hathaway, Microsoft—these are just some of the heavy-hitting names with whom the Wall Street Journal's custom content marketing agency has worked. Established on the back of their award-winning, world-famous journalism, WSJ Custom Studios is a unique custom content marketing agency that tells strong, multimedia stories about work and culture — including this video that appeals to their real estate-investing audience.

As the in-house agency for Vox Media, Vox Creative is a content marketing powerhouse. Their diverse portfolio of brands serves as a strong jumping-off point for partners to tell their stories in real estate, news, food, sports, and more. They've worked with Chase and Walmart, along with Blue Point Brewing Co., with whom they created this custom piece about how oysters are cleaning up the waters in New York. It's hosted on Eater, Vox's award-winning food blog.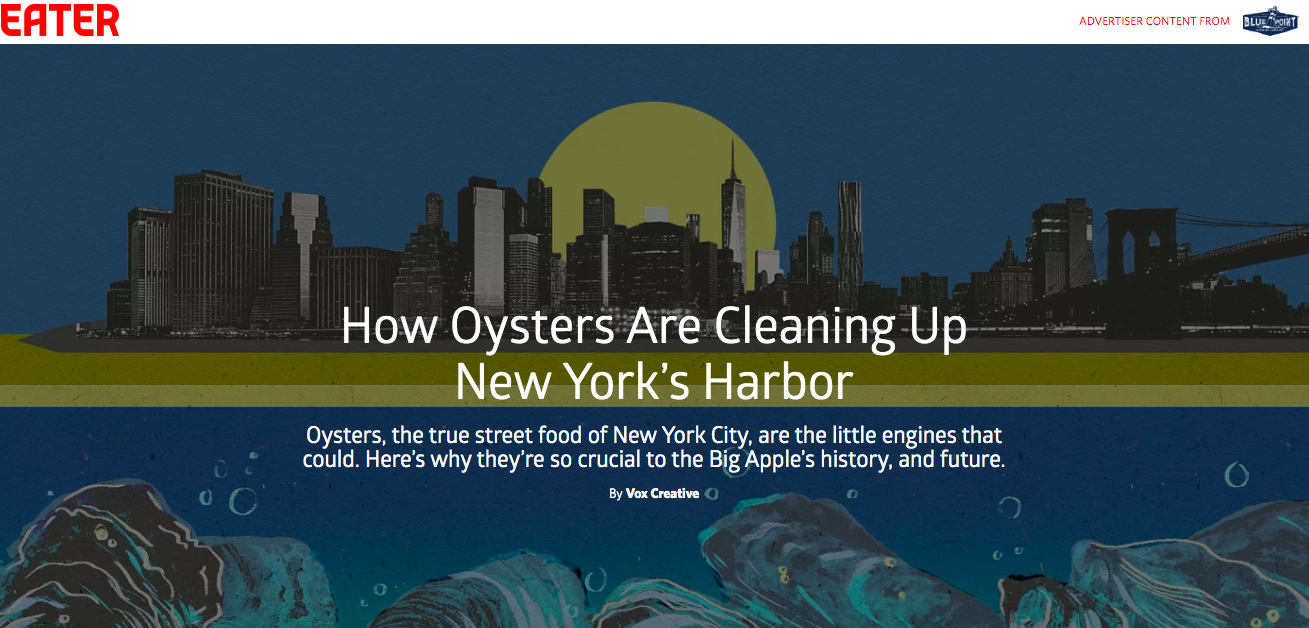 Storyation, one of Australia's premier creative content agencies, has made a name for itself serving big-name clients such as Panasonic, MetLife, and Mercer. They've also worked closely with the Australian insurance company, NRMA, to build "Stories of Help," a content platform serving to elevate what their brand stands for — helping people. The hub contains hundreds of stories of Aussies helping Aussies, and is disseminated with an integrated approach might I add — across their website, YouTube, Instagram, and Facebook.

Another standout on the podcast side of content marketing, Cadence 13 creates custom podcasts for brands including Vanity Fair, Slate, the Skimm, and more. They also focus on developing audience and integrating ads. They're the podcast agency behind the super-hit show Pod Save America from Crooked Media. According to Cadence 13, 73 million people listen to podcasts each month. That's a lot—and a huge opportunity if you have the right partner behind you.

Digitas holds a regular spot as one of the best content marketing agencies — and branding agencies — period. A consistent winner all around, this digital-first agency has worked with the likes of Maytag, Taco Bell, and Plume Labs. We love this Whirlpool spot, "Dad and Andy," that pulls at the heartstrings and shows that content marketing can be as elevated as art.

Constantly winning awards and stealing headlines. That's Carat, whose work as a creative agency has landed them partnerships with GM, Kellogg's, Diageo, and Arla Foods, to name a few. With Mondelez's Cadbury brand, they took content marketing to another level, putting a personalized touch directly on the wrappers of its iconic Dairy Milk brand.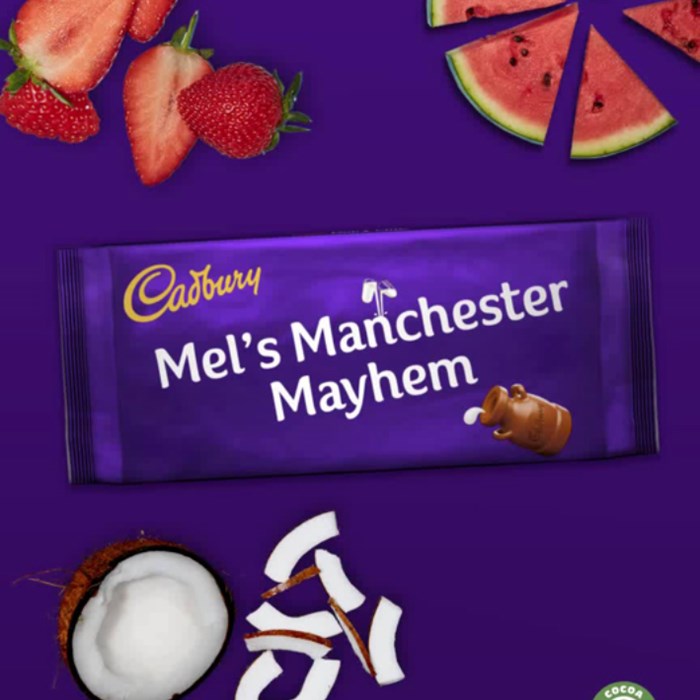 Good Stuff Partners' designs are the kind that could be called "iconic" someday, with their bold brand refreshes and clever use of copy. Putting their work with VegNews, Beyond Meat, and the Animal Legal Defense Fund front and center, Good Stuff puts their stamp on causes for the greater good — which is something to feel good about, indeed. Their work with San Francisco's iconic Ritual Coffee Roasters even had a greater cause, too: they switched the brand's packaging to a compostable bag and highlighted the work of the coffee farmers from whom they directly source.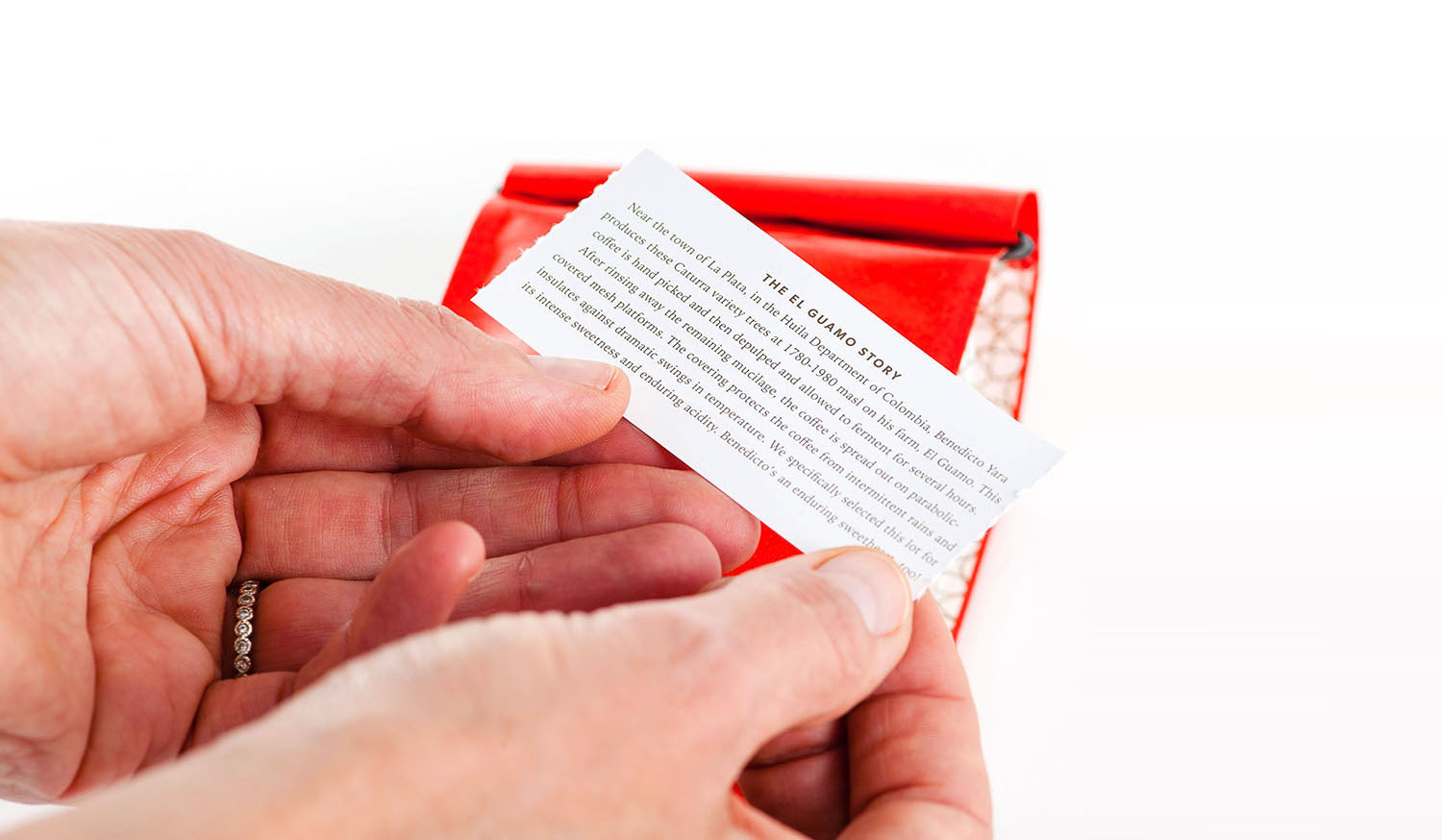 Recently purchased by Accenture Interactive, Droga5 has proven that they're at the top of the marketing agency game. Working in both the US and the UK, they've worked with IHOP (or maybe IHOb, as you might remember their campaign) and CoverGirl. Among their most memorable content-driven campaigns is their employee-centric approach to storytelling with Johnsonville's own Sheboygan Falls, Wisconsin-based team.

When Coca Cola, Volkswagen, and KFC turn to an agency to tell their story, you know it has to be a real winner. This global, award-winning agency's work can be incredibly inspiring, too — such this video they created for Dove, which emphasizes women's natural hair as a mark of beauty, not shame, across all races and orientations.

W+K has garnered Agency of the Year Awards from both Ad Age and the Webbys. The international team has collaborated with Nike, Old Spice, HBO, Fox Sports, and more. They're the minds behind the ubiquitous and celebrated But Light campaign—you know the one. Dilly, dilly!

LA-based Omelet is an independent creative agency that does memorable work. With Mitsubishi, Guardian Health, Microsoft, and others, Omelet specializes in a multimedia approach to storytelling. Recently, they executed a campaign for Walmart — "Shared Values" — in which the agency used film and infographics to shed light on Walmart's values and stances on important social issues.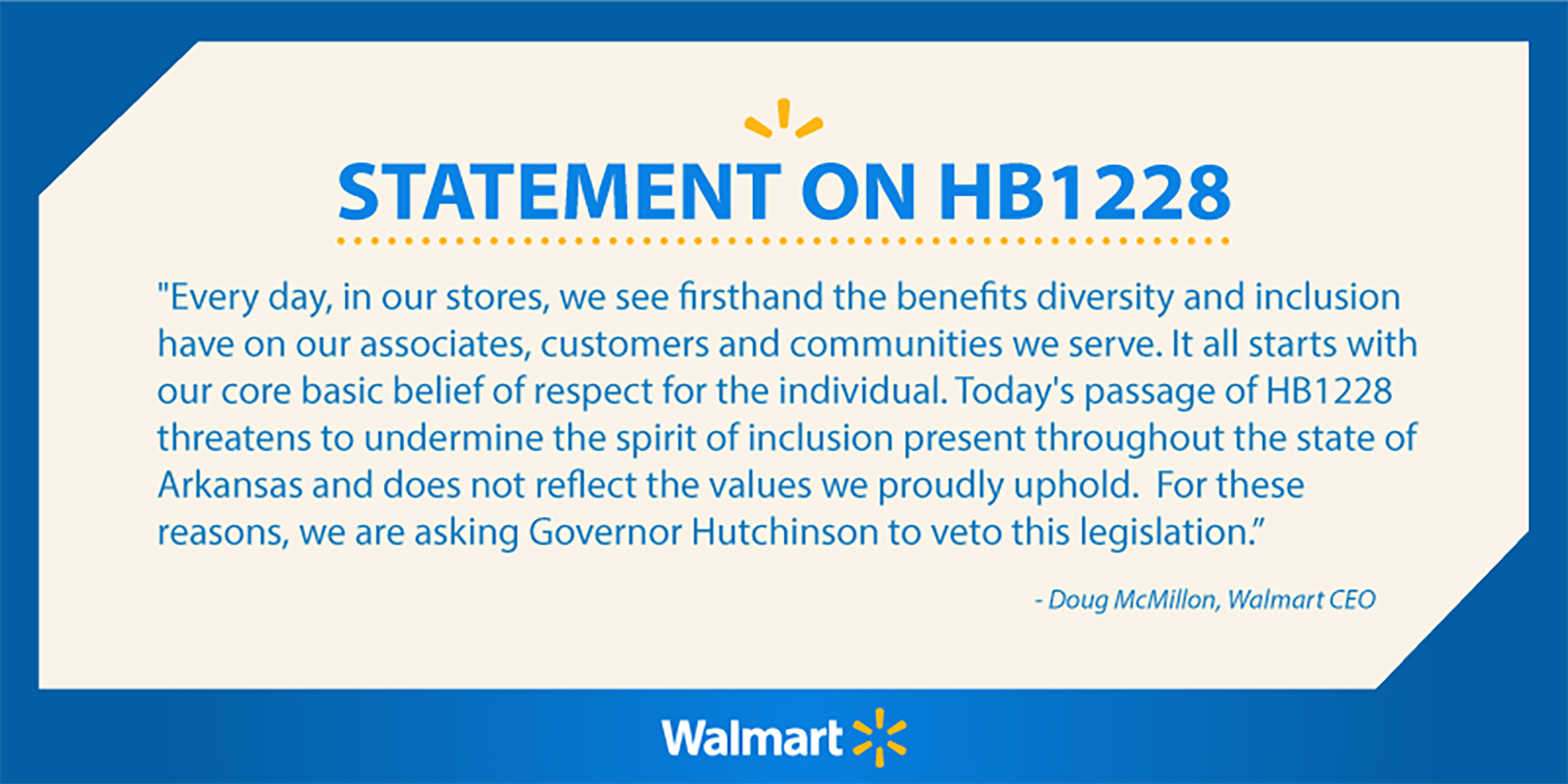 Pyxl works across many sectors — healthcare, education, tech, and retail — to amplify brands' messages. We love the work they did with Tennessee's South College. Pxyl met consumers where they were with content marketing and social media to generate inbound leads. The campaign proves that simple and effective content marketing strategy can trump bells and whistles; if a campaign has the right messaging, it'll go far.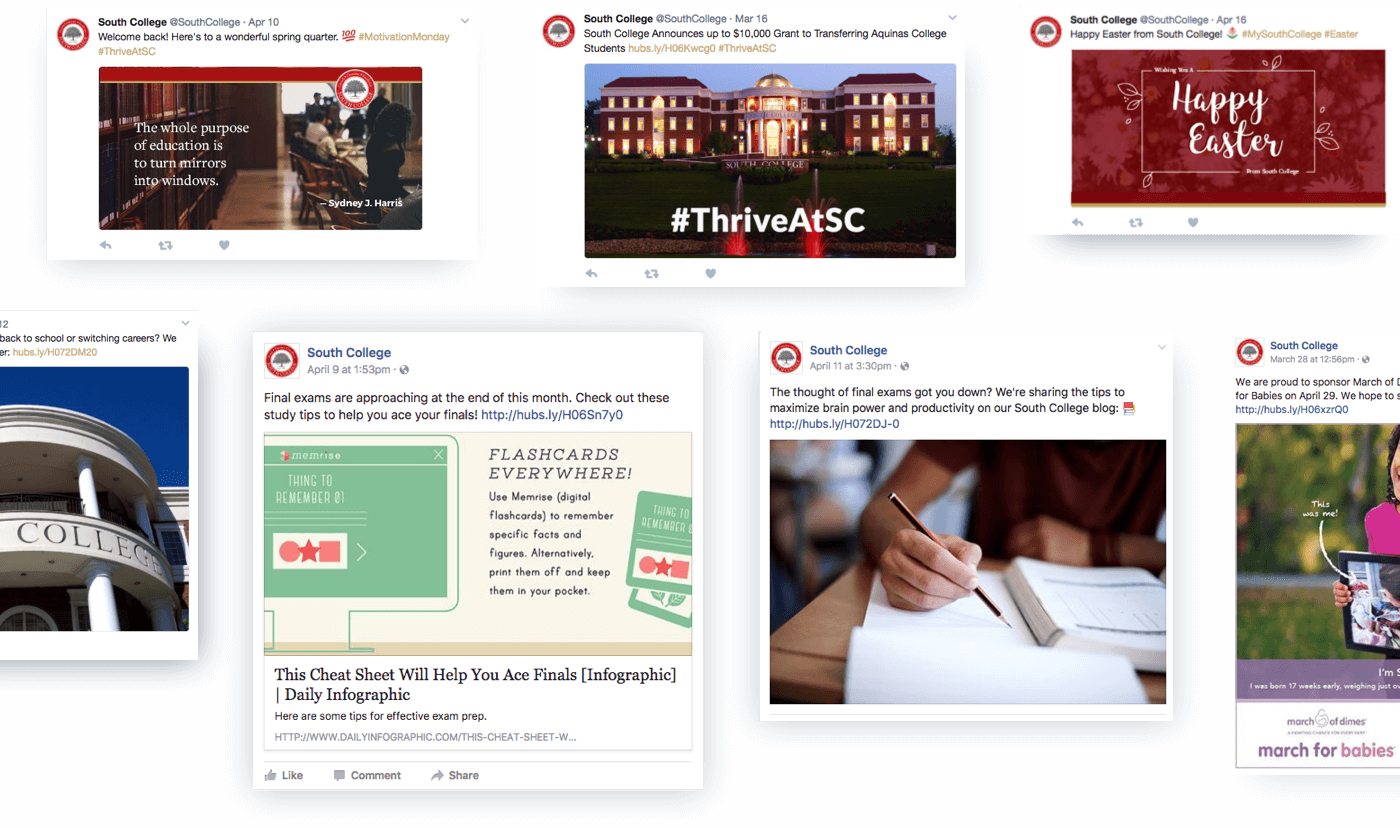 Information architecture and agile workflow is part of Publicis's DNA. They've worked with Audi, Patrón, Carnival, among others, to create content and holistic digital solutions. With the Ontario Energy Board, Publicis was able to gamify saving energy, playing into the desires of how consumers want to experience the world. Clever copy and great design give inspiration in this example.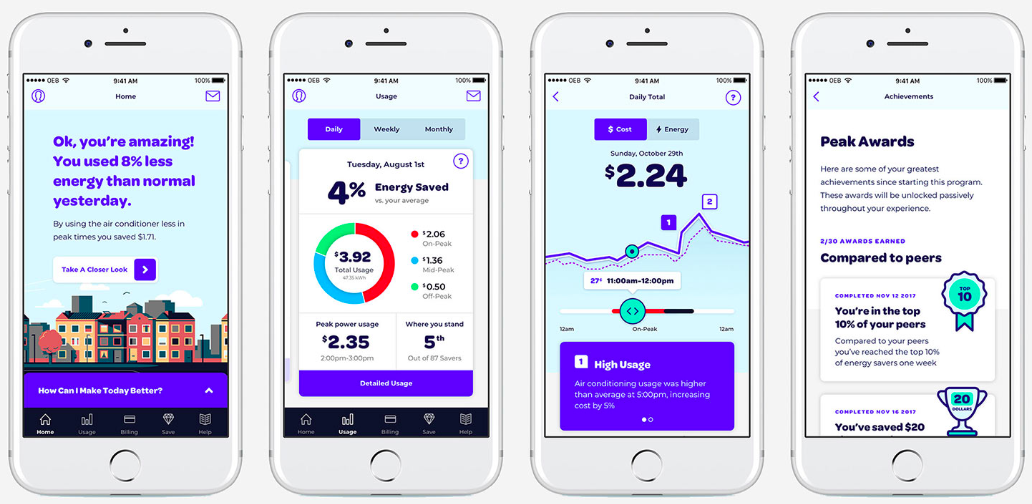 Along with its fun name, Big Spaceship creates high-impact campaigns for some of the biggest names, including the New York Times, Greenpeace, Danon, Jet Blue, and more. Along with focusing on digital products, Big Spaceship excels with using social media as the foundation of their content marketing approach. They helped create a Twitter-exclusive brand for Bloomberg, and helped define YouTube—a social media platform itself—as a premier destination for gamers and gaming content.

Havas has worked on award-winning campaigns, servicing clients including Nestle, Louis Vuitton, and Pfizer. Their global content marketing studio is just one way they tell meaningful stories for brands. They led Puma's 9'58 campaign, in which they created a biography of Usain Bolt that doubled as a flipbook, showing an animation of 9.58 seconds (his record-breaking 100m race time).

Wolf Ollins is the agency responsible for Uber's sleek rebrand. Working with the health tech company, Burgess, Wolf Ollins employed a fresh brand, a digital toolkit, and a content marketing strategy to educate and empower users—and employees, too. They also worked with McKinsey & Company for a rebrand of their iconic dark blue, which surrounds all of their meaningful content.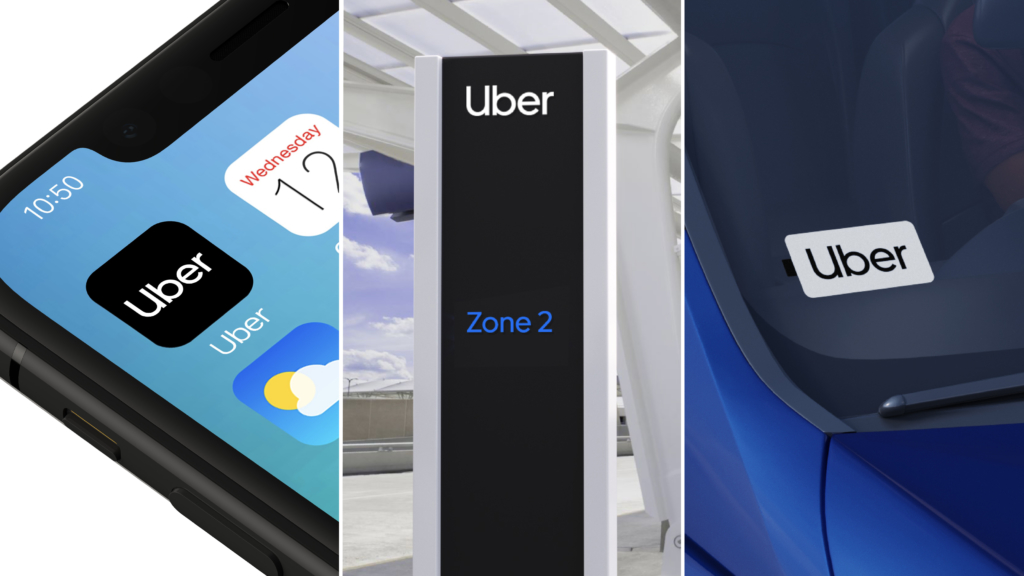 BBH took the 2018 Company of the Year Award in IPA's effectiveness awards. Under their Brand Communications umbrella, BBH has worked with companies including Absolut and Bwin to focus on crafted storytelling. We're fans of the Tinder campaign, "Swipe. Match. Chat.," a film created out of its Delhi office — and it won an award to boot.

The voices of some of your favorite startups likely emerged from Partners & Spade, who've worked with the likes of Flamingo, Peloton, Warby Parker, and Mirror. But they do plenty of impactful legacy work, too, including with Coca Cola. They told the brand's story from the very beginning — 131 years ago — across every multimedia outlet and with grassroot promotion.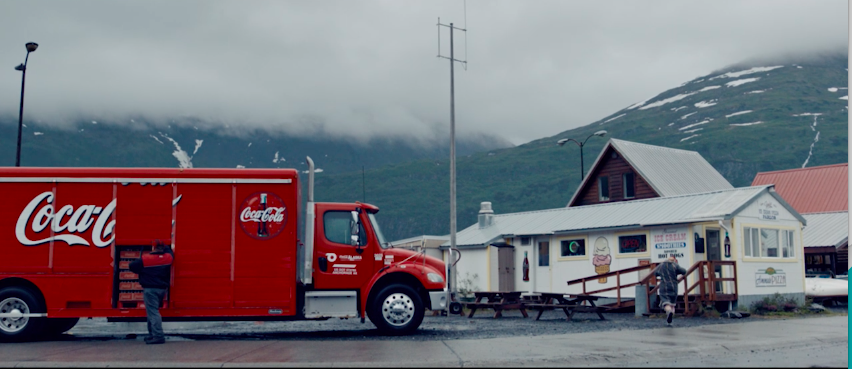 For more inspiration in high-quality content marketing, check out our Top 20 Content Marketing Brands in Australia.

*Full disclosure: Storyation is a strategic partner to NewsCred.
Meredith Turits is a NewsCred Contributor.