Digitalization, the era of complete connectivity, has given organizations a global megaphone, and content marketing is rapidly emerging as the voice inside that speaker.
For nearly 20 years now, the internet has enabled consumers, regardless of location, to discover new companies and products instantaneously through a few search queries and clicks. This has given brands the potential to cost-effectively reach new markets and audiences while achieving their ever-increasing growth objectives.
As these companies have expanded, they have been faced with the challenge of building and managing a consistent global brand positioning and identity while bringing that brand to life through local market execution. With the recognition that content marketing is now playing a central role in reaching, engaging, and nurturing new audiences, companies are implementing multi-market programs and introducing the challenge of global brand management to a new generation of content marketers.
It's no small feat to launch and sustain a global content marketing program that drives positive ROI while delivering a consistent brand message to local markets. It requires getting executive buy-in from numerous departments, establishing a content marketing strategy that comes from corporate but allows for customization at the local level, finding the right balance between global and local teams, and facilitating content distribution among all the teams.
Amid all these aspects, companies often overlook the criticality of having a proper system for organizing and managing the ever-growing flow of content between teams.
Without a centralized solution, teams can't easily find or share brand resources. In turn, individual teams operate in a vacuum, independent of other parts of the organization, and potentially, outside of brand guidelines. These silos lead to message inconsistencies and content waste, resulting in a lack of control and a diminished business impact.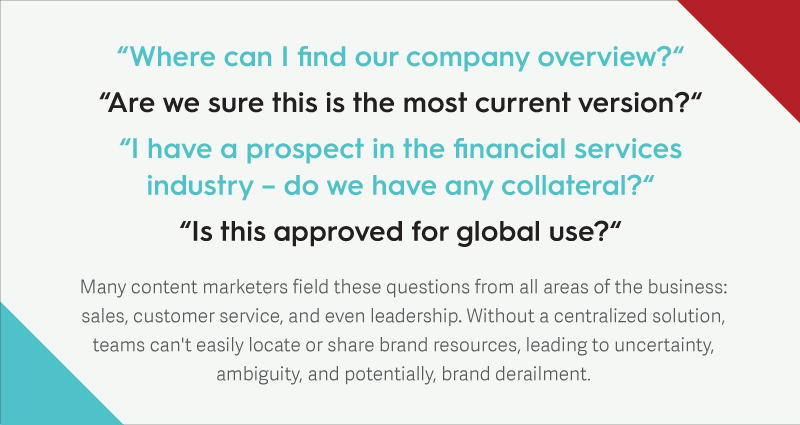 So, how can multi-market organizations enable regional teams the flexibility to engage local audiences, while maintaining a consistent brand identity?
NewsCred has spent the past decade helping companies execute global content marketing programs with our unique combination of purpose-built software and services. And we're excited by our continued efforts to help simplify global/local management with the release of Library, the latest module within the NewsCred Content Marketing Platform, which Forrester recently scored the highest of all B2B content marketing platforms.
Library delivers a modern asset management user experience that simplifies content organization and facilitates seamless collaboration across global and local instances. By combining a single, centralized location for content with actionable workflows, Library enhances a brand's ability to govern, locate, and repurpose content at scale.
Through Library's easy-to-use filtering system, users can search for, locate, and repurpose relevant content across both their local instance, as well as the global library – thus bridging the gap between global marketing organizations and their regional-based teams.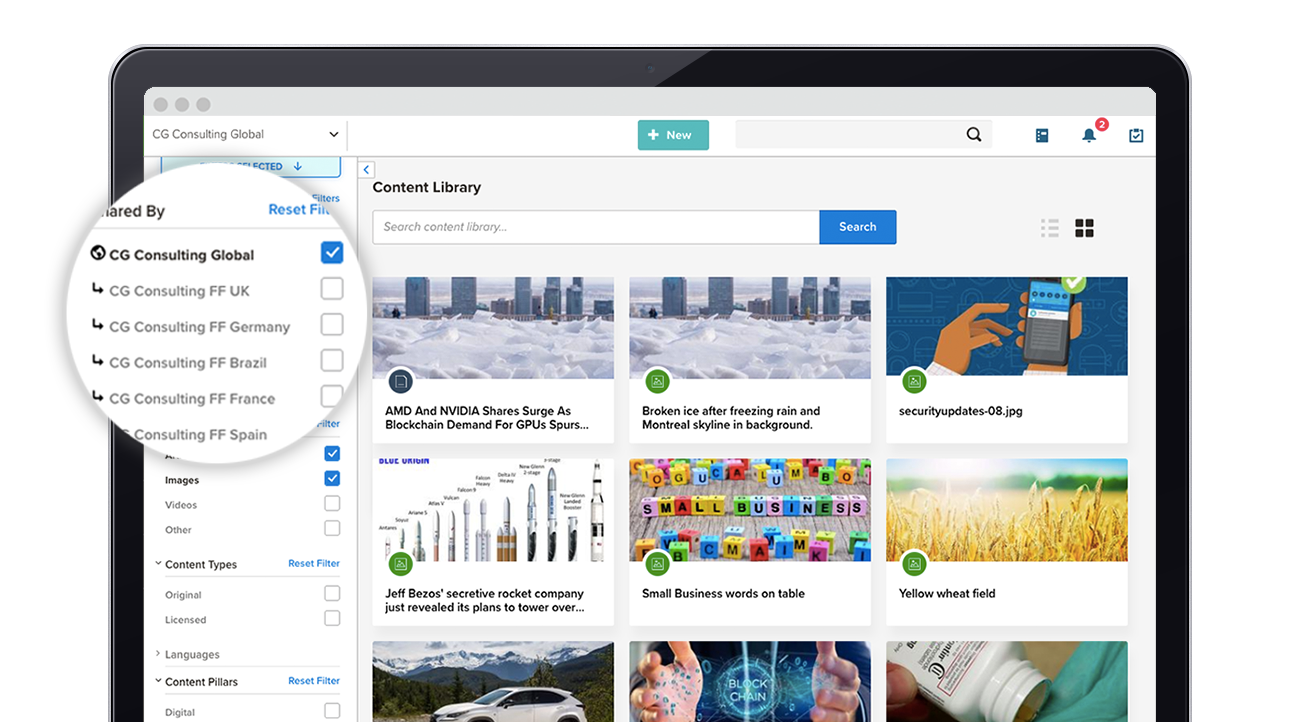 NewsCred Content Marketing Platform's Library allows global content marketing teams to manage content across multiple regions.
Library also provides marketers with publication and usage history for each piece of content, helping teams make fully-informed decisions around which topics or assets local markets use the most. Ultimately, Library can serve as your organization's single-source-of-truth, providing regional teams access to an actionable library of published content and brand resources, while giving global brand owners maximum visibility and control.
Scaling content creation with different teams across multiple regions may be challenging, but it does not have to be frustrating. NewsCred's Library is simple and intuitive, yet powerful enough to support global, enterprise brands.
To learn more or find out how to implement Library in your organization, reach out to us directly.
Anthony Aiosa is NewsCred's Senior Product Marketing Manager.