When most people think of Intel, they probably think about the chip that powers PCs, but the brand is so much more.
Its content marketing initiative, the online publication iQ, has been working to reconfigure Intel's image by covering general interest topics through a technology lens. From how to make city cycling safer to wine technology to pet prosthetics, Intel is telling unique stories that reveal how the company powers various aspects of our digital lives.
Thus far, the tech culture magazine has made great strides in not only generating traffic (nearly 3 million uniques a month), but in achieving brand lift by balancing creative content with smart data science and a strategic distribution plan.
Launched in the US back in 2012 as an Intel employee-curated site, iQ has since grown into 18 distinct geo-targeted sites across the globe. We caught up with Luke Kintigh, Global Content and Media Strategist at Intel Corporation, to learn how iQ is taking the brand's message worldwide while staying focused on a cohesive content strategy – and the challenges therein.
Establishing a Global Editorial Strategy
When you're dealing with language barriers, cultural nuances, and time zone differences, a brand mission can easily get lost in translation. That's why Kintigh swears by what he calls iQ's editorial bible.
"We have a document that's about 35 pages that covers everything from tone and voice to detailed instructions on how to write article ledes and nut graphs, the things we do and don't do, and more," he says. "This gets handed over to anyone involved in the sites."
This foundational strategy document is used by everyone from writers and editors, to designers, to anyone who produces, publishes, or distributes iQ content.
Of course, there has to be accountability and follow through, not to mention brainstorming sessions to continually improve. Although managing the day-to-day on a global scale is tough, it can be done, says Kintigh.
"It is challenging to stay in touch in terms of the time zone perspective, but we break up into a couple of calls so that we can do individual editor calls with every region, as well as combine them into small groups," he explains.
What works best is handling the daily communication through a workflow tool and editorial calendar system, so that the phone calls can focus on ideation and brainstorming. Kintigh explains that the teams send updates every Thursday to highlight the week and take a look at what's coming up.
"We try to channel as much as we can through our workflow tool," he says. "The more we can streamline different types of things, the more we can carve out time on the phone to have a constructive dialogue."
Raise Your iQ: Whether you're scaling content across the globe or working with teams in another US office, be sure you have a foundational document that includes comprehensive information about your editorial identity, tone, voice, and how you communicate your values. If you're looking to get started, here's NewsCred's guide on how to create a documented content marketing strategy.
"Once you start to scale, you have to get everyone on the same page," says Kintigh. "It can be done in a presentation or a video, if you want, but you need something to rally the troops around your mission and who you're writing for."
Creating Content with Worldwide Appeal
So how do you maximize resources when you're generating content for 18 distinct markets, but at the same time, ensure that the content is relevant in each locality? Kintigh says it's a combination of translating and tweaking stories across all the sites, and creating some localized content for each region.
"We produce a lot of stories in our North America versions because we have full-time editors and 12 to 15 contributors," he says. "It's up to our local editors to translate those stories."
Creating content that has a global appeal allows iQ to get the most mileage out of a story. For instance, a piece about Hedy Lamarr performed well in every market.
"We found that our global audience is hungry for the backstory of how pioneering women paved the way for the most innovative technologies that we use today," Kintigh says. "Hedy's story is untold for the most part, but something that resonates well with all audiences no matter your region or context."
As such, the post garnered 101K views on the US site and 133K views on the global sites.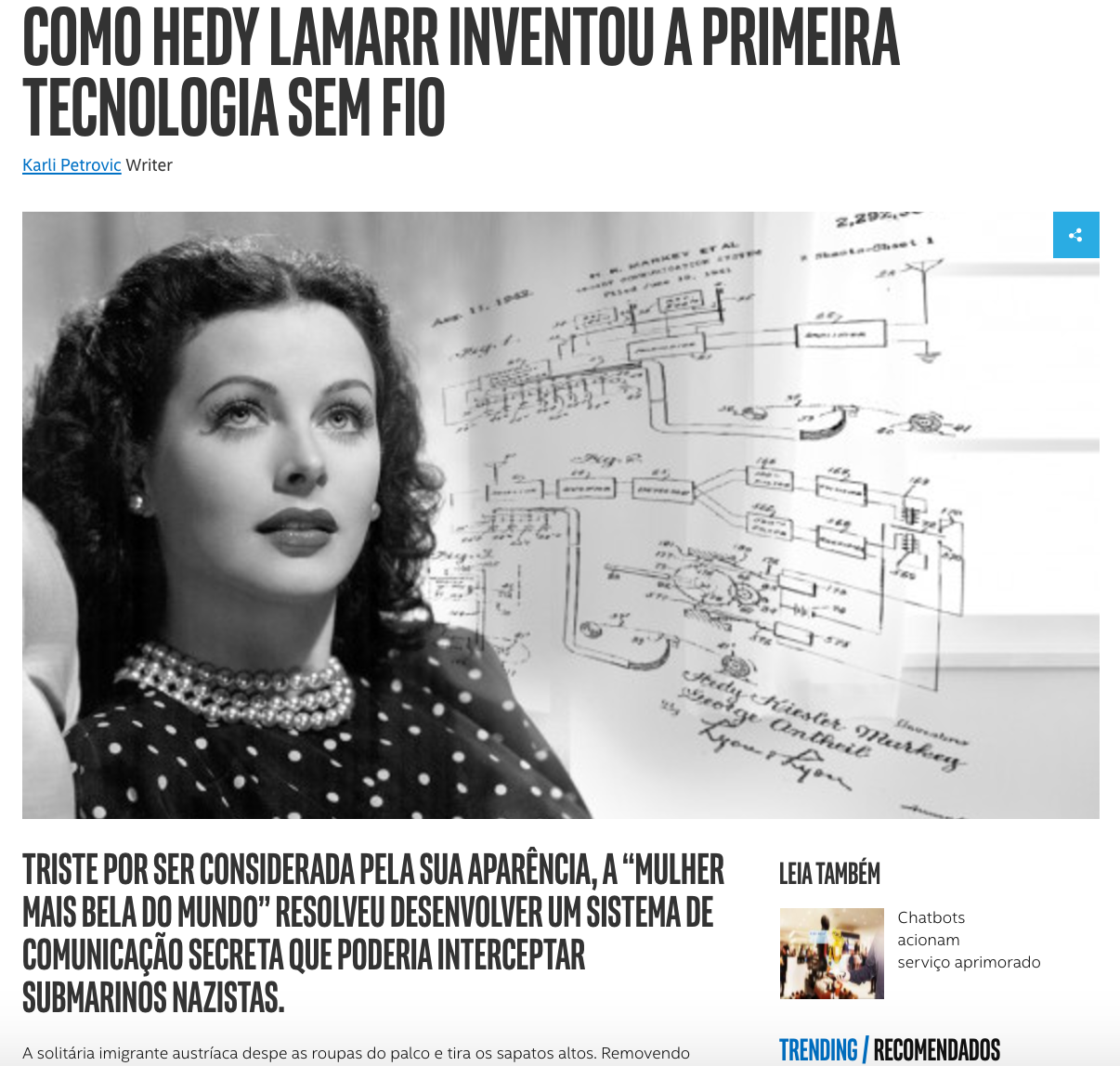 There are also instances when a non-US site will generate a piece of content that ends up doing really well in North America. That was the case for a piece called "3D Fashion Technology Brings Sci-Fi to the Runways," which originally came from Czech iQ site. The US version generated more than 193K views.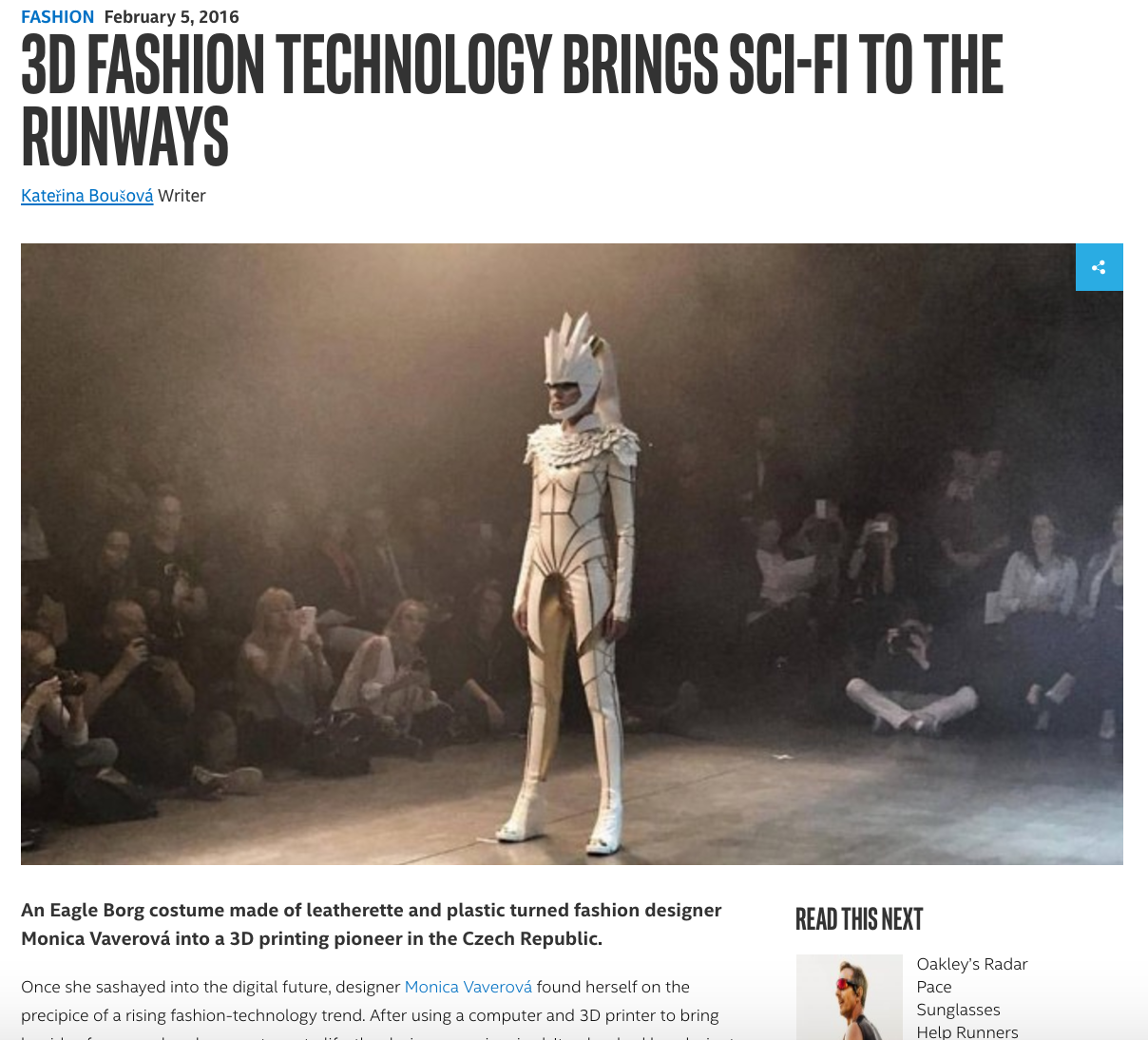 Raise Your iQ: Use your resources wisely and don't reinvent the wheel. Being strategic about your global content production and knowing your audiences will enable you to create content that performs well in each market. This is much more effective than having teams of local editors work independently.
Allowing for Local Customization and Distribution
However, distributing content throughout the world isn't as simple as just translating text into different languages. Kintigh says it's vital to recognize the cultural differences and how different audiences consume their content.
"In certain regions in Europe, like in Poland, for example, they seem to like content that is more marketing-driven, with calls to action. That audience doesn't seem to mind that. Whereas in North American, we take more of an audience-first approach," he says.
One example of how iQ customizes its content by region is evident in a piece that published in both the UK and the US. In the UK version, the piece was titled "What Do William Shakespeare, Andy Serkis and Intel Have in Common?," while the US version was called "Tempest Tech: Shakespeare Doth Digital."
"In the US, we don't use 'Intel' in headlines, nor are most Americans familiar with Andy Serkis," says Kintigh.
Also, in the UK version, the partnership between Imaginarium, the Royal Shakespeare Company, and Intel is the main draw. In the US story, the tech leads.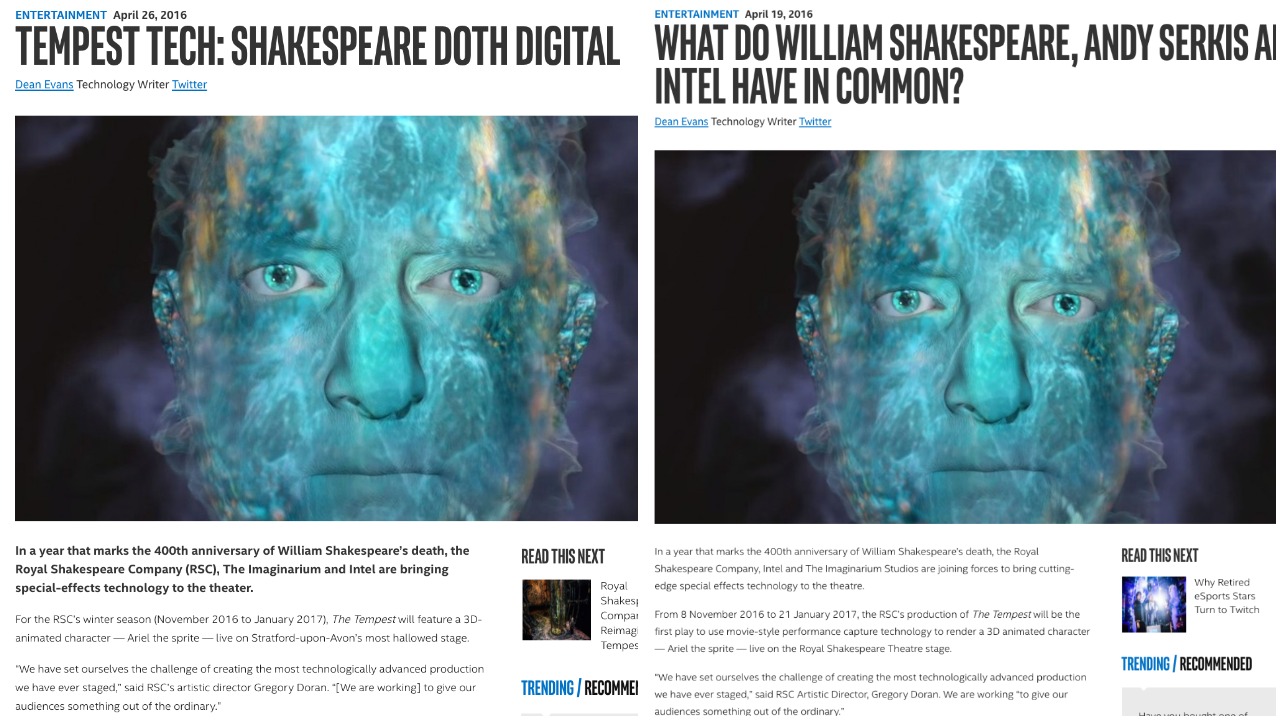 Beyond story structure, local teams are tasked with understanding how prevalent mobile is in various parts of the world. In what Kintigh calls the APJ market (India, Australia, and Japan), about 80-90 percent of the time, content is being viewed on a mobile device; in the US, it's more in the 60-70 percent range. That's why in Asia, for example, the content tends to be more mobile-friendly, with shorter pieces that are more visually-driven.
Distribution channels vary, as well. While Twitter and Facebook are mainstays everywhere, certain native distribution channels used by iQ in the US, like Outbrain and Taboola, aren't accessible in other markets.
Raise Your iQ: When leading a global content team, don't be afraid to trust your local editors, says Kintigh. In the early days of iQ's expansion, he admits that headquarters called most of the shots and strategy, but they've since turned that around.
"The local teams know their regions really well, so we lean on them to make those calls," Kintigh says. "We give more flexibility around what to publish based on what's going to work for their audience."
Measuring Success at Home and Abroad
One of the big challenges when you have 18 sites is how do you get a top-level look at performance? The simplest way, of course, is to look at traffic growth.
"We've been generating about 2.8-3 million uniques a month in October/November across the iQ network," says Kintigh. "This number was about 2.3-2.5 million the same time last year. To this end, we've increased traffic about 25 percent year over year with the same number of iQ sites."
However, traffic data alone doesn't tell the whole story. Next up? iQ is moving toward a retention-based strategy for audiences and focusing on email signups as its core KPI.
Kintigh says there's a big learning curve involved in determining what the most important metrics are, and how to consistently measure them. That's why his team tends to innovate and experiment in North America first, and then pass on best practices to be executed at a local level. "For the last 6 months, we've been looking at benchmark data around conversion rates, which is the ultimate KPI, and getting more advanced about how we drive email signups," he says.
His team is also spending more time analyzing quality scores that measure how engaged people are with what they're reading, if they're scrolling, and how much time they spend on the content. In addition, they are exploring metrics around how to get people back to the site.
"It's a phased audience journey," says Kintigh.
Raise Your iQ: It's essential to have a centralized way to look at success. When everyone has access to performance data, you can make sure you're promoting content that is resonating and not relying on a fixed model, says Kintigh.
"You can do this by pulling insights and data to shift your budget around and reflect performance," he says.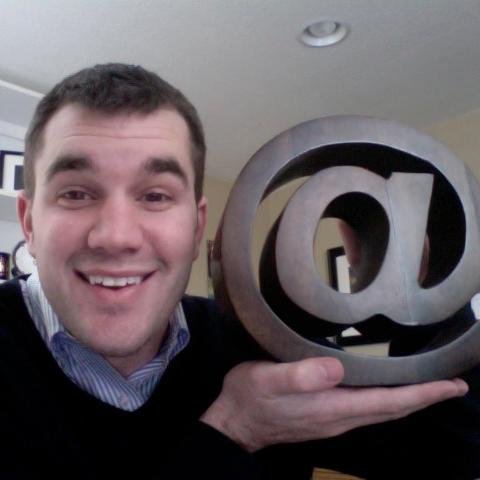 Luke Kintigh, Global Content and Media Strategist at Intel Corporation
Achieving content marketing success on a global scale is not without its growing pains, but the overall strategy is pretty much the same no matter where you publish.
Says Kintigh: "You have to move fast, be agile, and optimize accordingly."

Dawn Papandrea is a NewsCred contributor.