For some brands, defining a content marketing editorial strategy can be challenging.
At NewsCred, we urge marketers to consider their brands' goals and their target audiences' interests, and focus their content on the intersection.
But in some industries, that sweet spot is hard to find.
Consider the insurance industry.
Consumer insurance is a particularly challenging business for creating engaging content: Unlike B2B content marketing – which typically provides insights for success at work – it's not going to help readers advance their careers. And unlike B2C content – which often taps into peoples' interests and passions – nobody gets excited to read about insurance.
That's why, despite their best efforts, many insurance companies tend to fall back on the same content marketing strategy: Building up resources around obvious topics. (Like auto insurance companies on winterizing cars.)
So what's an insurer to do?
The answer is that you'll need to find the right balance between what makes sense coming from your brand and what you can do to make it valuable and appealing to your audience.
And then get creative.
Follow these four steps to develop engaging content that aligns with your "boring" brand.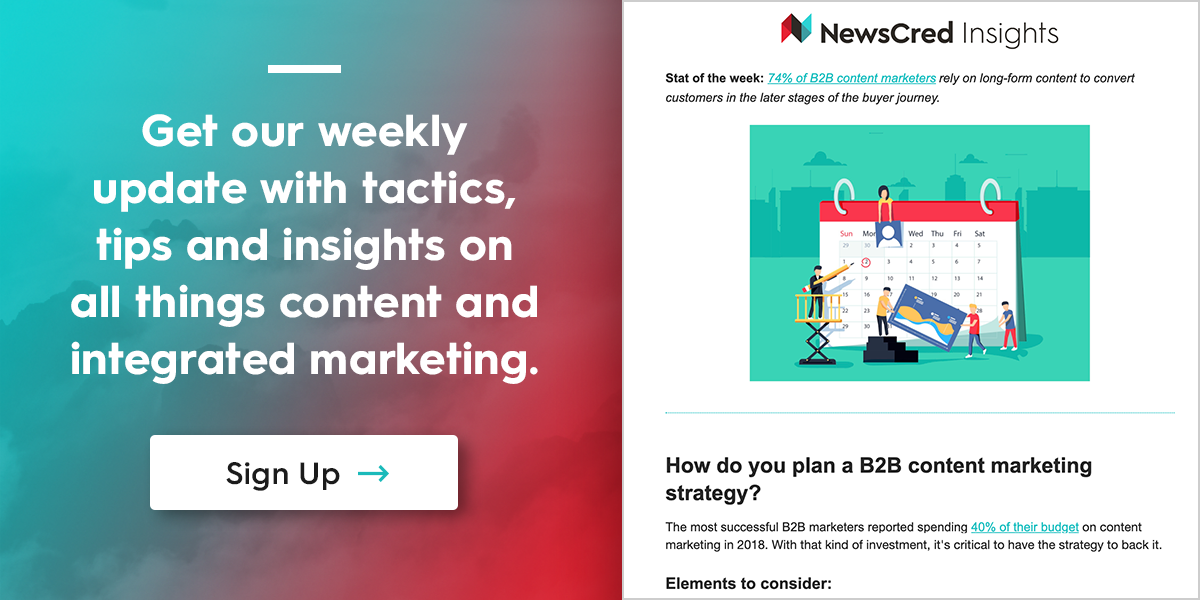 1. Revisit Your Brand's Mission Statement
It's easy to get caught up figuring out: "What kind of content should an auto insurance company provide?" and lose sight of the real question, which is "What kind of content should this auto insurance company provide?"
Sure, it's important to ensure that the content you create makes sense coming from a company in your industry.
But it's even more important to make sure it makes sense coming from your specific brand: Does it align with your mission? What is your brand's mission, for that matter?
A lot of times, your company's brand can actually provide the inspiration you need to realize what you should be producing!
Consider American Family Insurance (AFI). AFI's mission is "to inspire, protect, and restore dreams," and its content strategy is a natural extension of that.
On dreamfearlessly.com, AFI challenges people to think big: If time, money, and obligations were no object, what would you do? Travel the world? Launch a creative career? Start a small business? Give back to your community?
Dreamfearlessly.com provides content to help people realize those dreams. The site features service articles with tips, success stories from people who've followed their dreams, an interactive Dream Workbook to help people make an action plan, and a digital Business Accelerator with resources for small business owners.
Then, on amfam.com, AFI provides the resources their clients and prospects need to protect those dreams, as well as insurance products that offer an extra level of security.
Sure, AFI is an insurance provider. But instead of producing generic insurance provider content, AFI provides pieces that further its brand mission by speaking to people on a deeply personal level.
2. Consider Your Brand's Expertise
In "boring" industries, it can feel like you have to choose between topics that you have the authority to talk about – such as safety tips that have been shown to reduce car accidents – and "fun" topics, such as makeup advice (to choose an extreme example).
If I received makeup tips from an auto insurance provider, I'd be very confused. But the biggest question that would come to mind, is "Why would I listen to them for advice about that?" – and that might damage my perception of the brand. Although that's a wild example, the same questions can emerge with topics that are less of a stretch, such as interesting road trip destinations.
If you want to cover more "fun" topics or other areas where your brand may lack authority, consider ways to make your pieces more credible. Let's go back to those road trip destinations: By licensing that type of content from reputable sources, like Fodor's or Fathom, you'll gain credibility by association. You could also explore other solutions, such as partnering with travel bloggers.
Progressive utilizes a thoughtful mix of both strategies on its Life Lanes blog.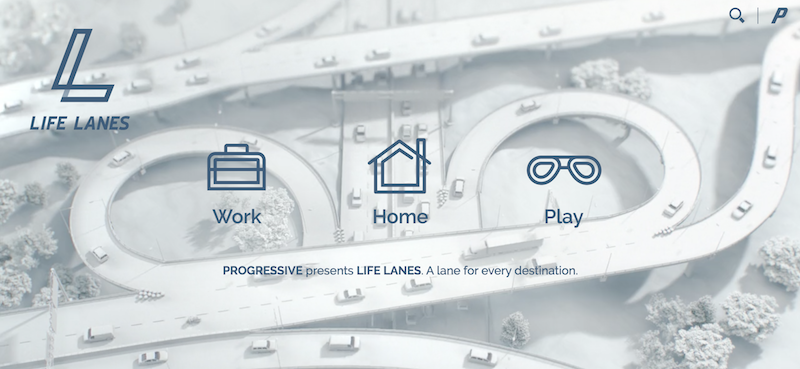 For example, for advice about home care, the company publishes articles licensed from Houzz.com, like this piece on using baking soda as a DIY cleaning solution. By clearly attributing the content to Houzz, Progressive shows that the advice is coming from home care experts – rather than insurance professionals or marketers. Progressive also publishes posts by influential bloggers, such as this piece about documenting a motorcycle trip by biker enthusiast and influencer Alex Chacon. In both cases, people with expertise in their respective topics wrote the articles.
Readers are much more likely to engage with content that's written by people with appropriate expertise.
3. Take Stock of Your In-house Knowledge
Exceptional content is interesting, shareable, and memorable.
It excites the reader enough to care about who produced it or to share it with friends and family.
All of that is to say, it has to be unique.
While there's more than one way to differentiate your content, the easiest way for a brand to do it is by tapping into its expertise. If your company is working on innovative projects, consider writing about them or interviewing some of the people involved. Companies across industries are adding innovation labs (even in insurance!) and the products produced can inspire all kinds of interesting articles. Citing proprietary data or company-sponsored research is another way to create unique pieces that get peoples' attention.
Your customers can also make a great source of inspiration – do any of them have stories worth sharing?
As an insurance provider specifically for military families, USAA may have an unusually inspiring pool of customers to draw from.
Regardless, the company knows how to find and share stories that inspire and foster their community. Stories like Dan Berschinski's journey from injury in Afghanistan to a Stanford MBA are a powerful way to illustrate the range of opportunities available for newly returning veterans – an important consideration for a large portion of USAA's customers and prospects.
And notice that USAA's stories aren't about insurance. They don't have to be. (And in fact, they shouldn't be; as I said earlier, nobody wants to read about insurance!) The key is that the stories are real and relatable for the brand's audience.
An interesting customer story is a great way to source powerful content that's only available on your site.
4. Find a Creative Approach
Another way to produce unique, interesting content is to get creative with the angle or format.
Consider this interactive piece about surviving a zombie apocalypse by RAC.
The information in the piece can be boiled down to some lists of safe and fast cars – which, although valuable, is not something many people would find exciting. However, the interactive quiz format, colorful illustrations, and zombie apocalypse theme turn the content into a fun little test for anyone with a spare minute.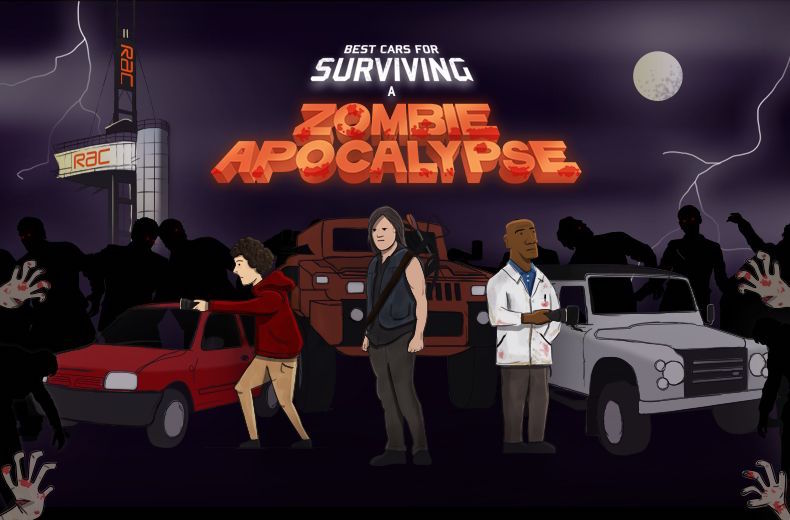 So if you're developing content for a seemingly "boring industry," there's no need to get discouraged or go the tried-and-true route.
Consider your work a creative challenge. Interesting, on-brand content that maps to your business objectives is possible – it just requires a little bit of out-of-the-box thinking and problem-solving.
Allie Untracht is freelance Editorial Strategist at NewsCred.