With more than 400,000 employees worldwide, IBM manages a workforce bigger than Cleveland. (Hello, Smarter City!) Leveraging the legions of experts and salespeople among them, says Ben Edwards, IBM's VP of Marketing Innovation and Platforms, is the key to engaging customers around the IBM story through content marketing.
"Where you start with great client experience is to start with the employee," said Edwards.
Speaking with NewsCred Cofounder and CEO Shafqat Islam at the third-annual #ThinkContent Summit, Edwards explained how IBM is effectively mobilizing its salesforce to uncover stories that spotlight the company's satisfied customers – and just as NewsCred's Michael Brenner had urged brands to do earlier that morning – make them the heroes of the IBM story.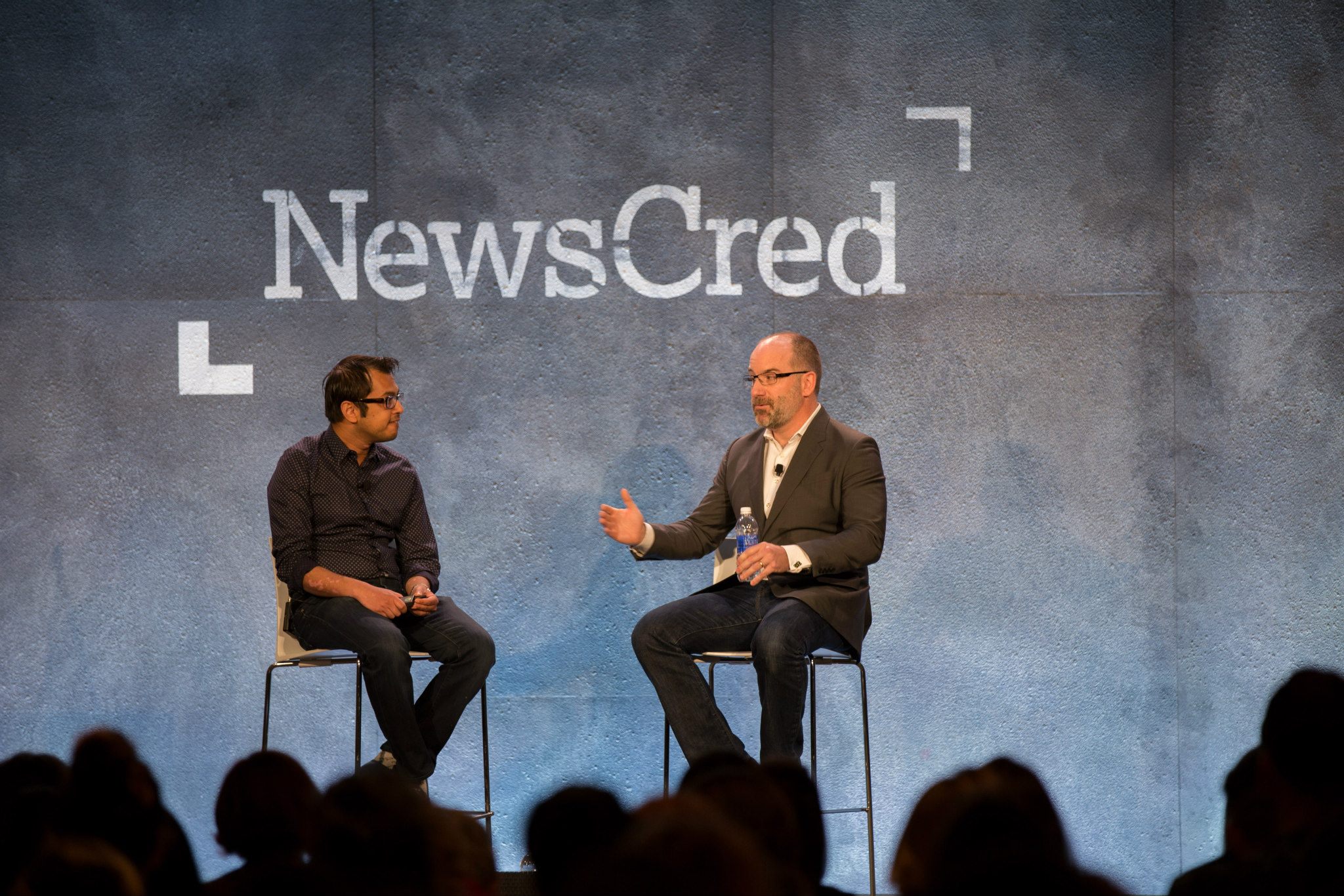 "Our mission…is to 'Be Essential,'" said Edwards, "to be a long-term partner in solving your most essential problems." And telling those "Be Essential" stories begins with understanding how dramatically the sales narrative has changed, including the role of the salesperson.
"The iconic guy in a blue suit, white shirt, tie, looking optimistic because they're about to go kill it," said Edwards, is an artifact from a different world. "Today, our data tells us that 70% of the client journey happens" before the sales call.
Converting Clients into Advocates
The job of marketing then, said Edwards, is "creating opportunity" for potential clients to "take the step" toward the point of sale. To do that, IBM is focusing on engaging its current client base to convert them into brand advocates.
At its Astor Place location in lower Manhattan, Edwards discussed the "e-school" for engagement – "not about content," he emphasized, "but engagement" – which the company is opening there with the aim of understanding what makes clients into believers and advocates.
"In the world of B2B marketing, the delivery vehicle for advocacy has been called 'the client reference,'" said Edwards. "I would say that the client reference is in need of reinvention. You know, 'Will you please show for me and say something about my products?' That, to me, is not advocacy and belief."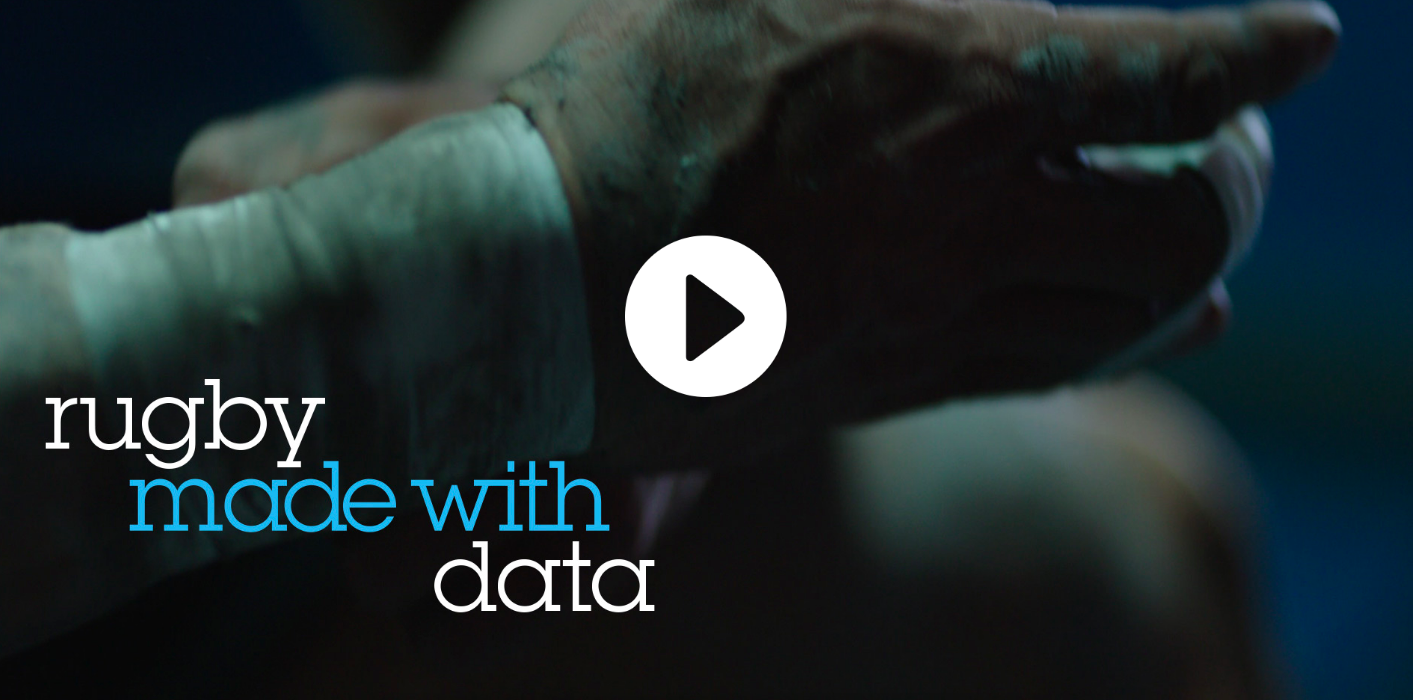 Instead, Edwards and his team launched the "Made with IBM" program to uncover those "Be Essential" stories about the client journey, and how IBM enabled clients to reach their destination. Many of them, said Edwards, are small stories, such as one featuring the NSW Warantahs, an Australian rugby club that used IBM's predictive modeling to gather data on players during training and predict when injuries were imminent. In that case, said Edwards (who used to play rugby himself), the value of the story as a piece of genuine advocacy was probably greater than the business transaction that inspired it.
Scaling Employee Expertise
A critical channel for finding and surfacing those client stories, of course, is the sellers and experts who actively engage with their clients. That's a powerful idea, Islam said. "But how are you delivering expertise through 400,000 employees?" he asked Edwards. "That's not necessarily scalable."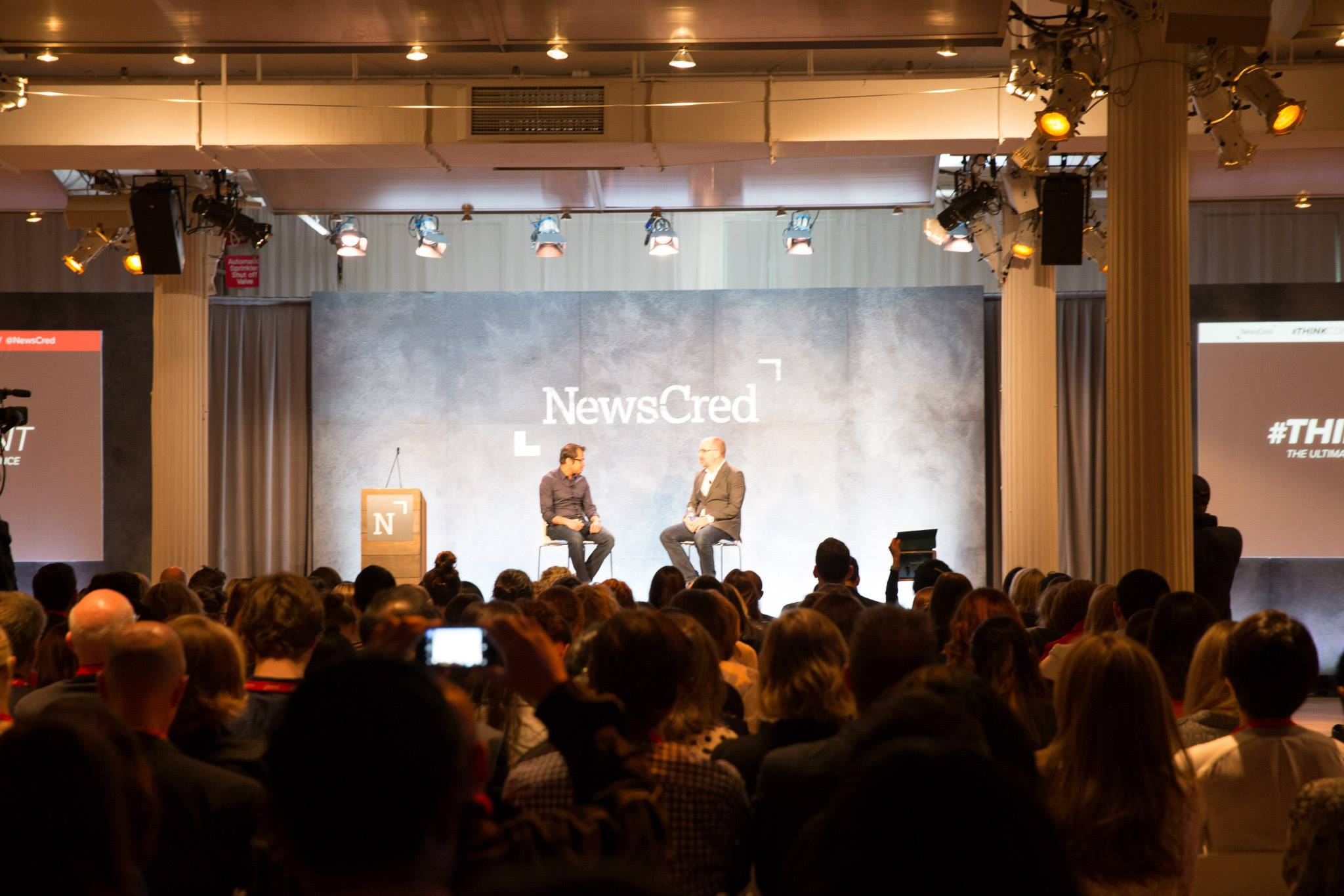 Acknowledging that one "can't always call on employee expertise personally," Edwards noted that there are "digital alternatives to sending a marketing team." One alternative is IBM Voices, a social aggregation hub that enables IBM employees to curate and share relevant content that "delivers expertise at scale."
"Consumers want to hear from people they trust, from experts," said Edwards. "We're teaching people how to project their expertise."