At NewsCred, we are obsessed with achieving customer success by building strategic relationships and driving product adoption. Here's how we drive success for Canon.
---
Our partnership with Canon is ever-evolving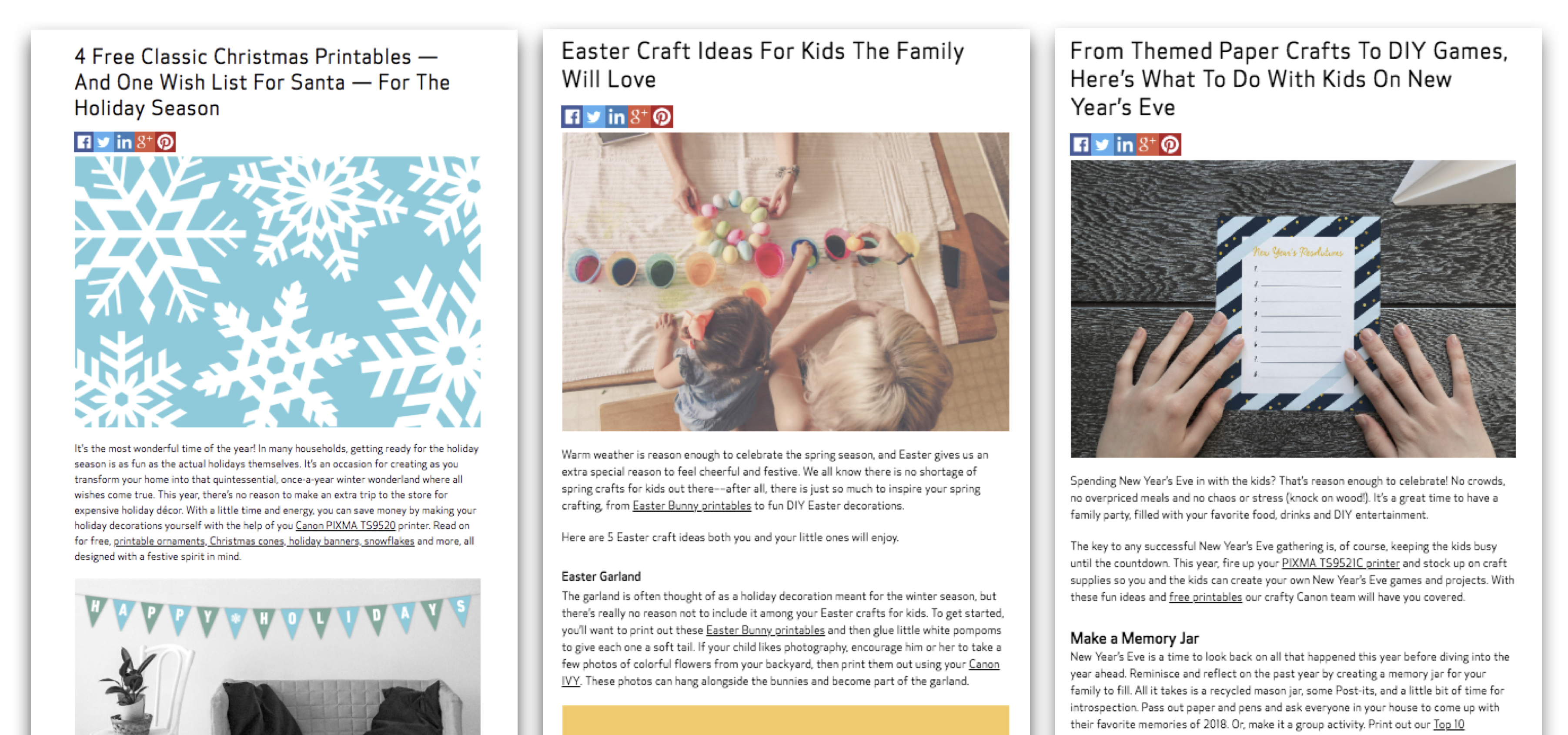 Seasonal and evergreen articles on Canon's content hub.
Canon USA is a long-standing NewsCred customer. But the partnership looks very different today than it did when we first started working together, over two years ago.
In the beginning, we primarily produced short, SEO-friendly articles for their content hub, Educational Articles. Geared at an audience of scrapbookers and homemakers, these articles were designed to build brand awareness and ultimately drive consumers down the funnel.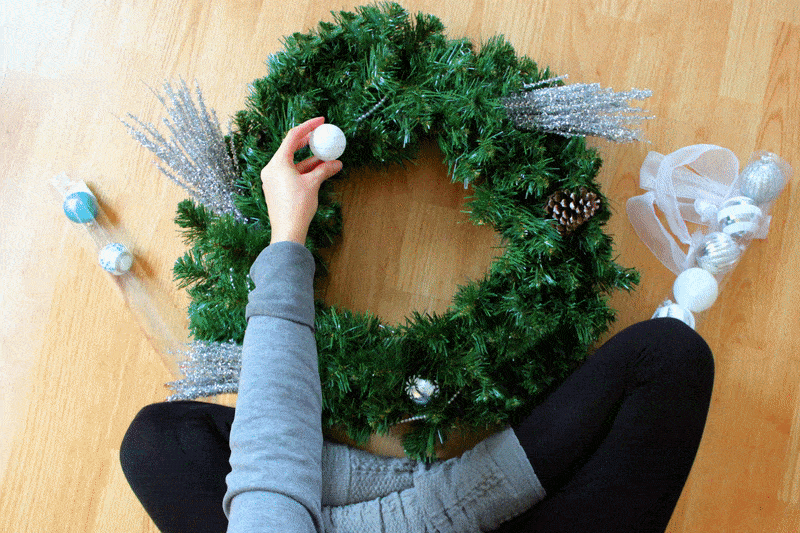 Custom seasonal GIF for Canon's social channels.
In 2018, we expanded the content mix to include a lot more design work, such as custom GIFs (like the one above) and illustrated printable files. Not only could our visual work fortify the article content, but they could also be repurposed and redistributed across channels.
Given the client's increasingly voracious appetite for storytelling with visual content, the eventual push into video came as no surprise. We tested the waters with stop-motion animations, and moved into live-action videos from there, refining the strategy with every production. In the past year alone, we have shifted our content approach almost entirely from article-centric to video-centric, in an effort to meet Canon's growing need for high-value brand videos.
Canon came to us with a big project

One of 3 sets for Canon's PIXMA shoot.
The Canon team tasked us with pitching and producing three product videos and lifestyle images to support the launch of their new PIXMA printers. These would live on Canon USA product pages, social channels, and Amazon. The catch? We had less than a month to pitch, plan, style, shoot, edit, revise and deliver final cuts.
We put together three pitches –– one for each video –– as well as three storyboards and a mood board, all of which were submitted to the client for review ahead of the shoot. Working closely with our preferred photo and video partner at Ireland Studios, as well as models and a prop stylist, we brought three different sets to life. Given the tight deadline, we expedited the post-production process, delivering the full batch of images in just two days. The videos took a little longer to put together, but feedback flowed quickly and revisions were done efficiently.
Streamlined collaboration was crucial to success

One of 3 sets for Canon's PIXMA shoot.
While it is too soon to adequately measure the qualitative impact of the videos, it's safe to say that this project opened up new ways of working with Canon on big-rock content initiatives. Years of experience in the space of content creation have taught us the importance of closely collaborating with the client during every step of the production process, from preliminary ideation to post-production to optimization. Whether we are creating a text-based article for Canon's content hub or an animated video for their product pages, putting in the time for documented, strategic planning is crucial to success.
View live images and videos here, here and here.
Interested in what NewsCred can do for your brand? Click here to request to speak with an expert.
Gaby Tama is a Content Strategist at NewsCred.