This brand spotlight comes to you from NewsCred's London-based European team.
Giuseppe Caltabiano (@giusec) is VP for Marketing Integration at Schneider Electric, where he is responsible for definition of Content, Social Media, and PR strategy for the IT Division. Here, he shares his journey to creating and launching a global content marketing strategy for his division.
I cannot remember a time in my life when I was not travelling. In a way, it has been a constant whether I was on the road for business or pleasure.
My travels have given me a better understanding of the world. But I never knew how much I had to learn until I was tasked to launch a brand new global content marketing program for Schneider Electric. In short: I thought I knew the world, but when you have to develop content for different geographies, well, it feels like you never stepped outside your front door.
My global content marketing journey started in mid-2015 when we began defining our content strategy and the processes that would sustain it. Our goals were twofold: to increase leads and marketing opportunities, which were flat and stagnating at that time (and marketing opportunities have to count for 20% of overall opportunities), and increase brand awareness.
After defining our strategy, we spent one full year preparing for the global launch through multiple pilots. We learned an incredible amount from our successes and mistakes. What follows is a series of valuable considerations from that experience, which should prove helpful to other marketers who are establishing and launching their own global content marketing strategy.
Building a Global Content Marketing Strategy
Step 1: Finding the Optimal Balance Between Central and Local
In most regions – take Asia or Europe for example, where there are dozens of countries and languages – it is unrealistic to make content work for each individual market. For this reason, creating content centrally and allowing the countries to fill the gaps might represent a good solution. I love the way Pam Didner defines in her book the relation that the central content team has to establish with the geographies: a relation of "servant leadership."
The company's organisational set-up and business model further define the content model.
A very centralised organisation will tend to create most of the content at a central level and cascade to the countries. When local teams are not in place or suffer challenging budget conditions, then a central content team needs to take the lead.
The opposite model is generally in place for decentralised organisations, or within organisations with strong, localised country cultures. A central team might help with shared processes, but the countries will fully own content creation.
As with most things in life, the best place to be is usually in between, with the central team acting as a servant leader and the countries adapting the centrally created content to match local customers' needs. Many businesses, for example, require local languages, which means that countries will need to take ownership of the localisation process.
The role of the central team may shift as the program matures. In early stages of a program, the flow of information is often outwards, with the central team leading content production and strategy. As global content programs mature and flourish, the emphasis of the central team shifts to providing guidance on building local content skills and competencies.
All these considerations lead to a customised content model that has to be prepared with accuracy before going live – exactly as a long trip has to be prepared meticulously to avoid too many unexpected surprises along the way.
At Schneider Electric, the central team – my team – owns the Schneider Electric Data Center blog, our main hub for Data Center solutions content, and the APC blog, our main hub for the IT channel content. We create content, guidelines, and distribution packages. The countries, then, can further edit the content to adapt to their cultures. The guidelines link to shared content rooms, samples, and suggestions in terms of timelines for content publishing. In addition, we provide documents with recommended do's and dont's.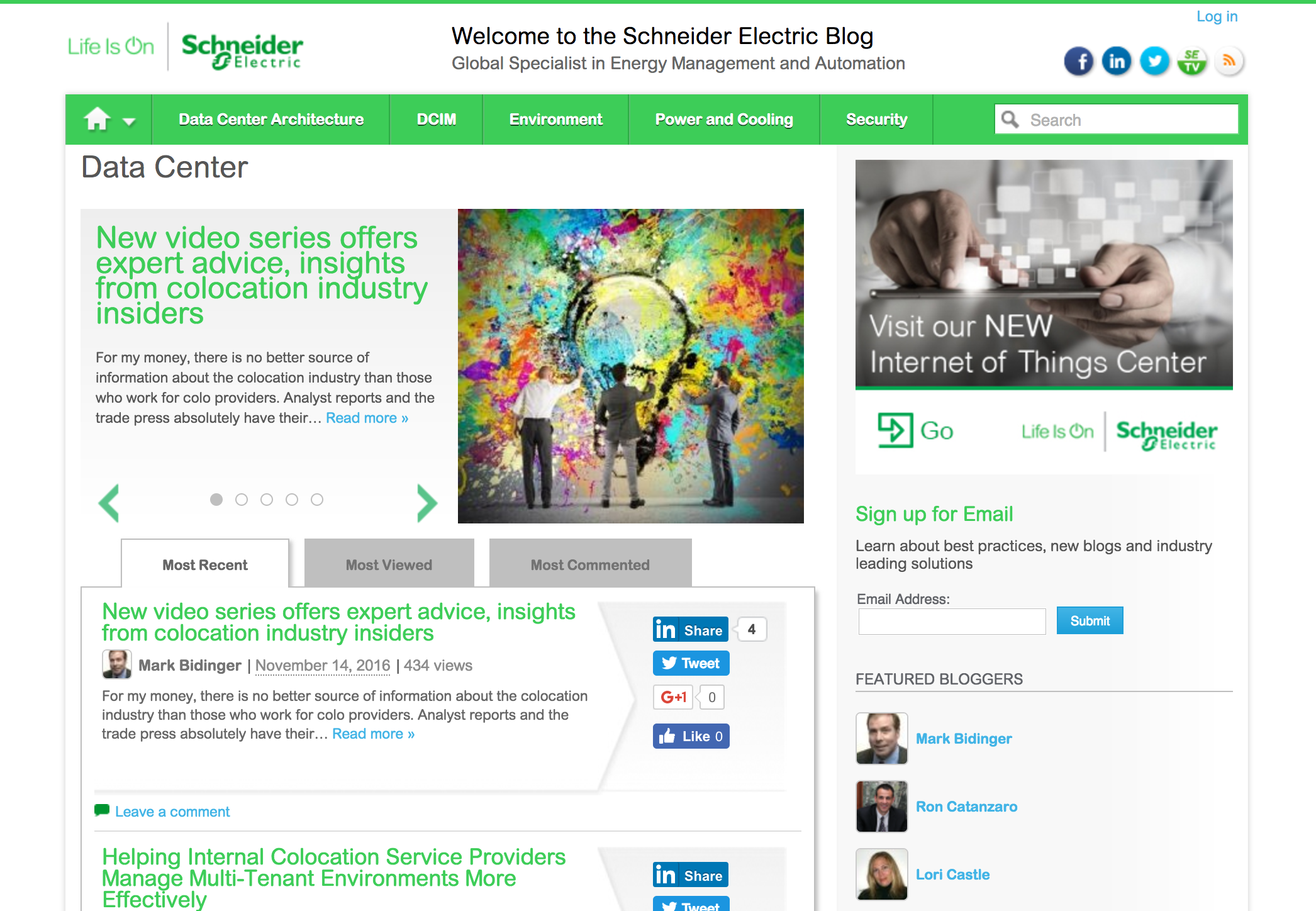 Step 2: Establishing Local Editorial Boards
While the central editorial team will generate content at a global level, a local editorial board has to be in place in each country or geography to manage proper planning and distribution.
The choice of editorial board members depends on the local marketing organization, which can be complex or lean. In general, I suggest the following members:
A field marketer responsible for operations in that specific country
A digital marketing lead (or individual channel distribution leads – social media, web, newsletter, SEO – in larger organisations)
A content lead (assuming that the country has a content lead)
A strategic marketing lead
Members of the local agency – if an agency is supporting local operations
The local editorial board will agree with the central team on target personas, lead the decision for adopting content created centrally, contract with local vendors, and engage members of the central team to secure a strong, continuous dialogue.
Step 3: Defining Local Target Personas
This step represents the core of any global content marketing model. For the countries to reuse the content packages the central team creates, there can't be a discrepancy between personas. The central team and the countries have to reach an agreement on the local personas to target; a joint effort between the teams may be necessary to accomplish that.
To agree on personas, Pam Didner suggests that both sides make an effort to find common pain points and challenges between the global personas and the local personas; this is the "band-aid" compromise, as she calls it. Otherwise, the local team might address the issue by not using the central team's content and creating their own.
Step 4: Selecting a Content Hub
The choice of the content hub usually requires a lengthy discussion with the geographies.
While I suggest going with a dedicated hub for each local audience (I have a strong preference for WordPress-based content hubs because of their extreme simplicity and flexibility), I understand that countries often lack resources to maintain those hubs.
Taking that into account, there are many choices – a blog, a landing page, an email-based hub – that could all become effective local hubs with the right effort and dedication.
The key is to select a content hub that the countries can easily update at a regular cadence.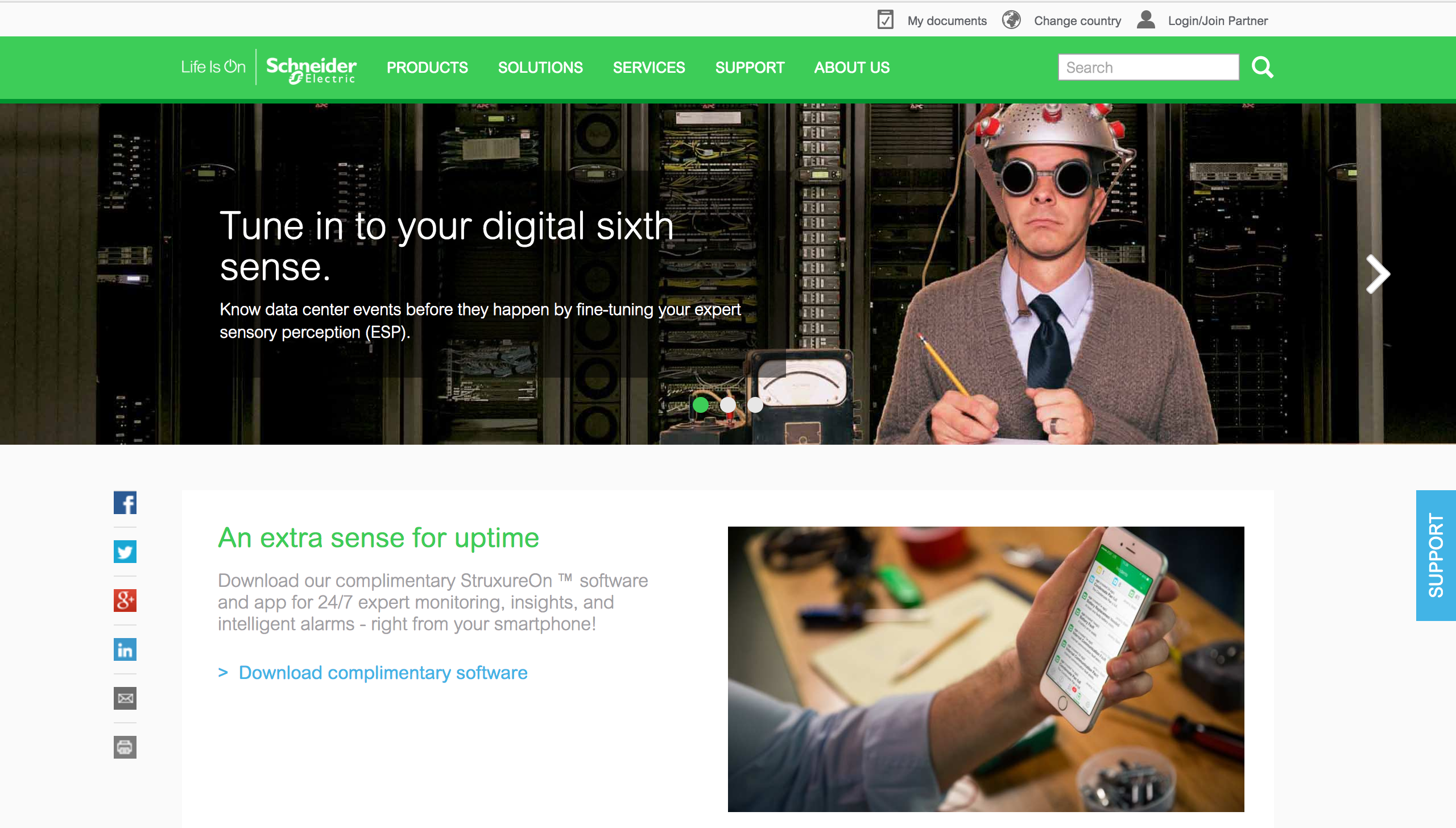 An example of a digital service landing page
Step 5: Launching an Internal Communications Strategy
Whether you work for a large enterprise or for a small and agile company, internal communication is always a critical function. Establishing proper channels of communication from the central team to the countries is the best way to share content frameworks, methodologies, and best practices.
In a company with 180,000 people, we had to pay attention to internal communication. Six months ago, my team created, in cooperation with the internal communication division, an internal content marketing newsletter, the "IT Division Content Strategist," which goes out every two weeks. The objective was to increase internal awareness for our new content marketing model, list all new content we've created for the geographies in the previous two weeks, and provide continuous visibility on the editorial plan.
Our internal content marketing newsletter has become a success: The initial audience has grown 5x and the average open rate is 80 percent. We are now investigating internal podcasts and other ways to reach our population of hundreds of marketers around the globe.
Having a continuous stream of communication helps us to convey the same message across all geographies. This is what AJ Huisman of YContent, an expert in Global Content Marketing programs, suggests, too: establishing clear lines of communications and securing mutual understanding beyond the time zones. A proper internal communication plan will help you get to that point faster.
Step 6: Educating Marketers About Your Content Marketing Program
In addition to internal communication, education is key to a successful global content marketing program. Educating countries before they go live with their own content marketing programs is not just important – it's paramount.
In order to do this, we leveraged Schneider Electric's "Learning Week." This is an initiative where everyone in the company can put together a training module to educate the whole company on a specific subject. My team and I took advantage of this offering and delivered six content marketing sessions attended by hundreds of marketers around the globe.
Step 7: Piloting Your Content Marketing Strategy
In large enterprises, running pilot programs across geographies to test, prove viability, and deliver an agreed outcome is common practice. Great ideas often receive resistance; you need to start small, test that your strategy works, get results, and create a proper business case in order to roll out a global content marketing program.
Many companies adopt a phased approach: They introduce a central content program first to develop a foundation of content, and then progressively launch in local markets over time. This doesn't differ too much from our travel analogy: After a proper planning phase, the preparation will start. You might want to buy the right clothes and equipment in order to be fully ready for your trip, and you might learn some basics of the languages of the countries that you are planning to visit.
In a global content marketing model, you ideally need to set up the pilot program as a test in one or two countries and with no more than two different languages. If possible, you will run your pilot program with a full integration with existing marketing technologies (marketing automation and content marketing platforms, for example). And then, if successful, you will roll out your program to other geographies.
Before going global, we piloted five content marketing programs. We tested different content channels and publishing platforms, based on local requirements: We identified "big rock" content that works for the countries, ran SEO and paid-search pilots, and tested marketing automation tools. Once the pilots were completed, we collected feedback and results – we wanted to ensure that the program worked and that the countries identified where there was room for improvement. We used a small subset of KPIs to evaluate the pilots: blog (or landing page) views, engagement, downloads, conversion rate, leads.
We found that our content performance increased 5x versus traditional campaigns.
We also learned that we had challenges and operational issues to solve. In fact, while as a central team we were focusing on content and its quality, we soon realised that day-to-day operational challenges were the most dangerous enemies: issues with resources, people who left (so the pilot had to stop to redistribute the tasks), new hires or agencies coming on board (who had to be educated), internal processes that slowed down the plan, publishing platforms that didn't work as expected, building Marketo landing pages, and in general, any process that involved other departments (IT, Global Marketing) which dramatically affected and slowed down our initial plan.
If not properly planned and discussed with the countries, all those factors could get the content pilot to fail.
Content marketing takes time, especially if the plan is to roll out the program across different geographies. This is even more true for large enterprises where it will require substantial time and results to get key stakeholders on board with your program.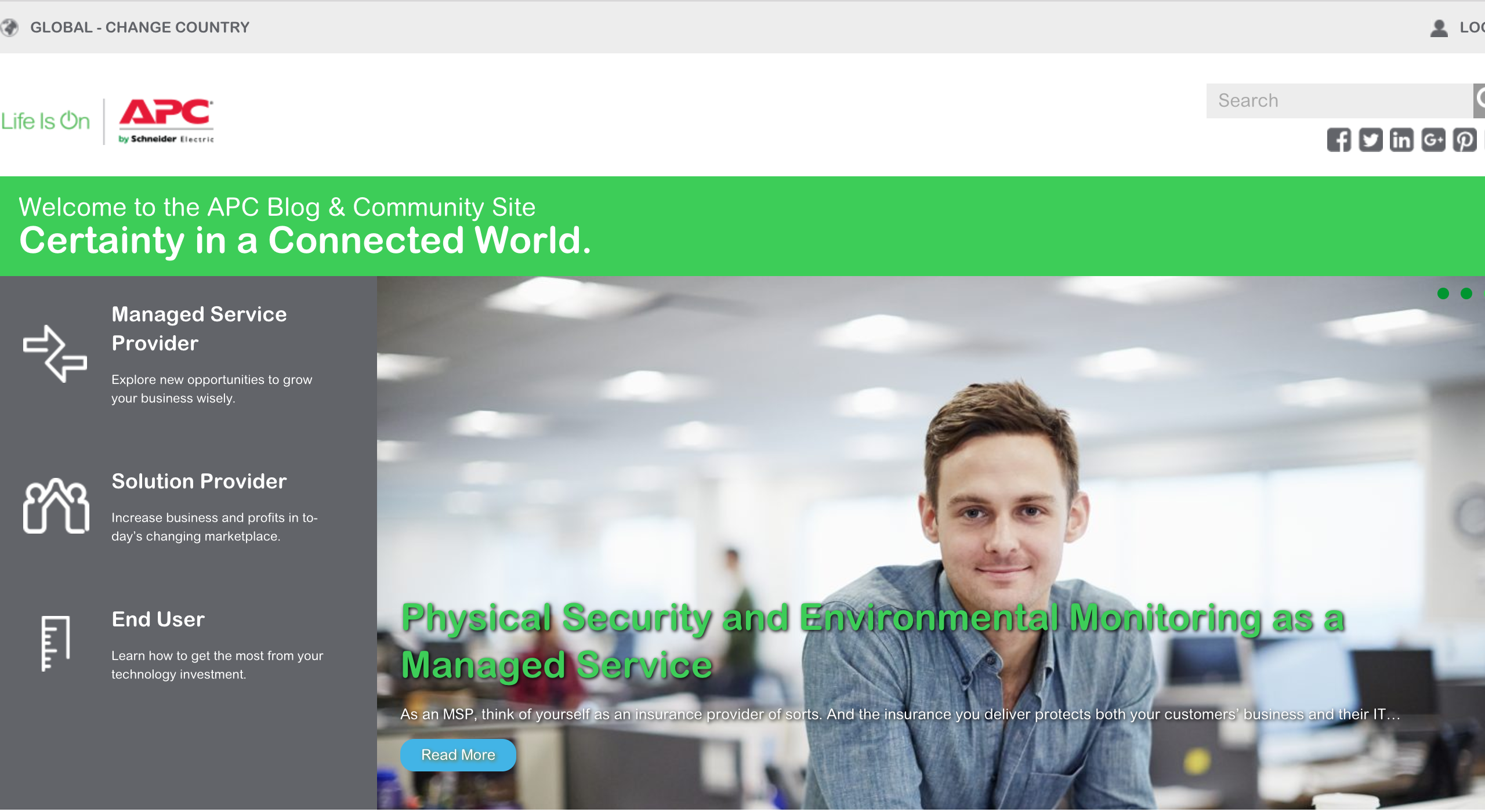 Finally, Going Global
When the central team is in a position to analyse the first results and content performances have been discussed with countries piloting the program; when the inputs from the countries have been understood and embedded into the processes; when all countries have been properly educated on the content framework, model, distribution, and tools; then it's time to go global.
Exactly like it's time to start your trip, once you've completed planning and preparation.
However, unlike a trip, your content marketing journey doesn't end. We're closely measuring the effectiveness of our program by tracking share of conversations on specific keywords, page views, engagement, downloads, conversion rate, leads, subscribers, marketing generated opportunities, and ROI. And we're iterating based on our learnings.
As you embark on each stage and iteration of your global content marketing program – every adventure – always keep in mind the lessons learned from the pilots and maintain continuous positive dialogue with all geographies to get the best results.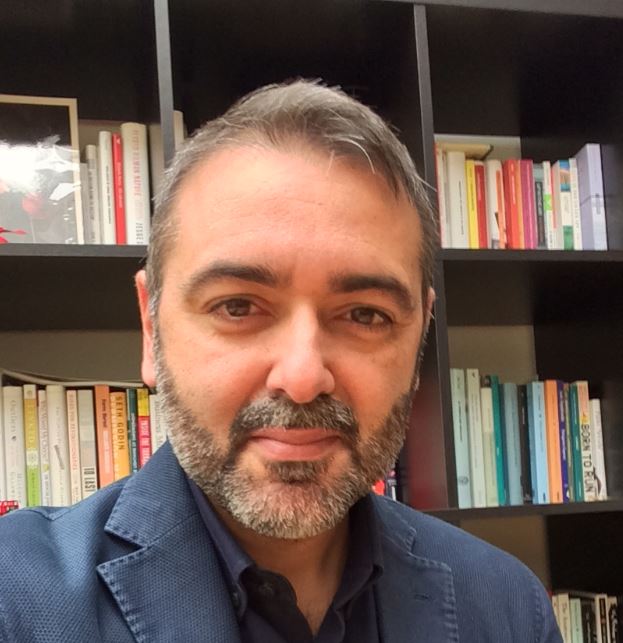 Giuseppe Caltabiano (@giusec) is VP for Marketing Integration at Schneider Electric where he is responsible for definition of Content, Social Media and PR strategy for the IT Division. Giuseppe has an MBA from Milan SDA Bocconi School of Management, a degree in Engineering from the Milan Polytechnic University and is trained on Mergers & Acquisitions at the London Business School. He currently lives in London.