Video content's popularity and availability continues to skyrocket. According to the Cisco Visual Networking Index, it would take an individual more than five million years to watch the amount of video that will cross global IP networks each month in 2021. And, of course, as the demand for quality video content increases, brands are seeing the opportunity to connect with audiences through visual, multi-layered storytelling; bite-sized streaming video startup Quibi isn't even live and already has billion-dollar backing.
But you don't need a huge budget to create brand video that resonates with your customers. It's true that audiences have high expectations for video entertainment, but it's possible to create high-value videos with limited resources or a simple video creation tool. It all starts with building a strong creative brief, rooted in integrated customer insights — never create video simply for the sake of having a video.
Once your brief is complete and business goals aligned with the project, you're ready to get started. Here are our tips for producing powerful video content, without exhausting your budget, time or energy.
Outsourcing? Choose your video producer wisely
Finding the right people is critical to the success of in-house video production. Dive into portfolios to understand past projects, and ask questions about how they've worked with brands in the past. Although branded content experience isn't necessary, you absolutely want your team to understand your business objectives.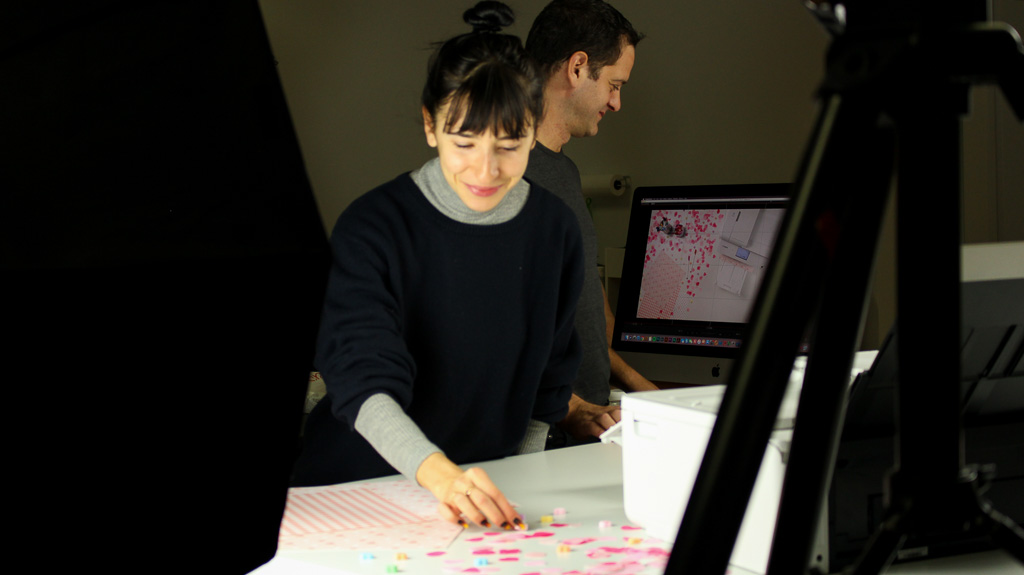 Behind the scenes of a stop-motion animation for Canon
To keep production low cost, your talent should be able to wear multiple hats. The video producer should know how to shoot, edit and produce videos. They should know how to operate a camera and make informed decisions about appropriate lighting and equipment for your shoot. Many freelancers will have a personal studio space, which can help save you time and budget on location scouting for smaller shoots. Shooting on location often involves travel and equipment transportation costs, which can quickly add up. Studios, on the other hand, are usually fully stocked with the equipment you need.
If you are happy with your video producer, you might want to keep him or her in mind for future shoots. Not only will this save you time — cutting the cost of searching for new talent — it will also allow you to strengthen your network of seasoned professionals to call on. As NewsCred's Senior Visual Designer Chelsea Ennis notes, "Building strong working relationships with freelance talent goes a long way when it comes to consistently creating exceptional work."
Creating quality video content while keeping costs down is about collaboration and efficiency. Stick with the people who deliver exceptional work, meet deadlines, keep an open mind and bring a fresh perspective to every project.
Pre-production is just as important as production itself
You can't expect to create an impactful video without investing some time in pre-production planning. We've already discussed the importance of a strong creative brief that should identify the business objective, target audience, timeline and distribution plan for the proposed video. But there are other pre-production elements that are also worth spending time to get right.
Depending on the nature of the video, you may need to write a script or lay out a storyboard to visualize every shot. A moodboard might also come in handy when it comes to defining the visual style and aesthetic of the shoot. Include a collection of images, keywords, patterns, sample language, sketches or illustrations which reflect your creative vision. Other things to lockdown in pre-production include call sheets, wardrobe, equipment and gear, transportation and timelines.
Aim to have all of your pre-production materials together at least two weeks before the shoot, allowing plenty of time for review and revisions. Although it can feel like it is slowing down the process, give everyone who will have ultimate approval on the final video an opportunity to weigh in and provide feedback on the overall creative direction. That way, the entire team is on the same page and knows what to expect before the camera starts rolling.
Don't overcrowd your set
Bigger isn't always better. In my experience, smaller crews allow for greater agility and more efficient shoots. Larger production teams of 15 or more, where each person is carrying out a designated role, are often reserved for big brands working with TV-distribution budgets. But even in the best of cases, video shoots can get chaotic if roles and responsibilities are not clearly defined. There is no point in having someone standing around on set if they aren't actively contributing to the shoot in a meaningful way. This overcrowds the space (which is often limited to begin with) and slows down the pace of production.
At NewsCred, we have a lot of experience running scaled-down video shoots for brands. For this type of client shoot, we assemble small in-house teams of creatives and strategists, aiming for a total of no more than 2 or 3 people. We often outsource an experienced videographer or video producer, but otherwise, we rely on our expertise to get the job done. Sometimes that means each of us will wear many hats: producer, director, production manager, production assistant, and stylist.
Small, nimble teams give us the flexibility we need to test out different creative approaches, explore budget options, and implement last-minute changes to the scope or design of each shoot. This is particularly important when our clients are investing in video for the first time and still proving out ROI (which our analytics ultimately help with).
Reformat and repurpose your videos again and again
Even with an efficient, scaled-down production approach, video can require a generous slice of an annual content creation budget. Remember that video projects should follow a big rock content strategy — this means your brief should include plans to reformat and repurpose video content across multiple channels to extend its life and value. Ideally, video for content marketing is evergreen versus tied to one specific date or news headline.
For NewsCred customer Canon, our video strategy includes shoot stop-motion animation to tell product-centric stories with fun and colorful visuals. We deliver several versions of the video at varying lengths (usually 30 seconds, 15 seconds and 6 seconds), so that the content can be easily repurposed across Canon's website and social media channels. On social, we find that 6-second stop-motion animations generate impressively high engagement rates, thereby contributing to a critical top-of-funnel goal to build brand awareness.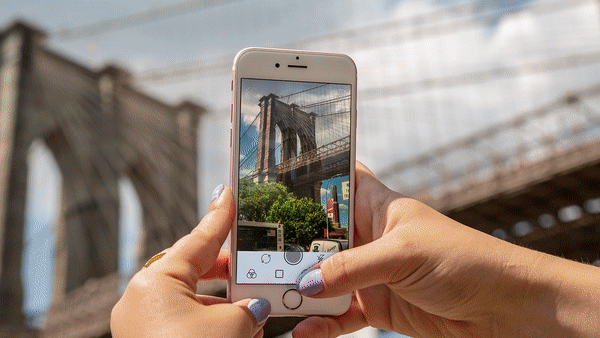 View the full video here
From ideation to post-production, every step of the process is critical to the creation of a high-quality video that drives results. Whether you're creating an ad, case study, how-to, or social video, finding the right people to collaborate with and putting in the time for strategic planning are crucial to success.
Gaby Tama is a Content Strategist at NewsCred. NewsCred Lead Designer Chelsea Ennis also contributed to this piece.