Millennials are the most networked generation in history. As a result of technology and new social channels, Millennials are able to connect with others around shared interests and affinities more effectively, and on a larger scale, than ever before. Every day they are associating themselves with various networks, organizations, and brands through online and offline communities. As a result, the concept of "loyalty" is being redefined: it is no longer about loyalty to a particular brand, but rather, loyalty to the community gathered around a brand.
In order to remain relevant with consumers today, brands must invest in creating and cultivating their communities. At Purpose Generation, we believe there are three key purposes of a brand community:
INFLUENCE (Online and offline social following or reach)
INNOVATION (product co-creation, partnership development, idea generation etc.)
INSIGHTS (Consumer data)
While most existing brand communities prioritize "influence" by activating brand advocates for promotional purposes, or launching short-term social campaigns for viral buzz, this strategy is not fully optimized around longer-term benefit to the brand.
Whether you are looking to build a multi-purpose brand community from scratch, or evolve an existing community, here are several lessons that will allow you to incorporate all three purposes and achieve the highest ROI:
1) A Mutually Beneficial Value Proposition
A sustainable brand community must be mutually beneficial and have a clear value proposition for both consumer and brand. Do not start building your community without defining both of these first.
○ Establish a two-way dialogue by sharing resources. Through the Camp Campbell program, Campbell Soup Company provides almost 200 young female founders and change makers with a passion for food and values-driven leadership with unique access to the brand's executives. In exchange for helping them accelerate their businesses and careers, Campbell looks to this community for product feedback and in-depth insights about the way these women shop, cook, and relate to brands today.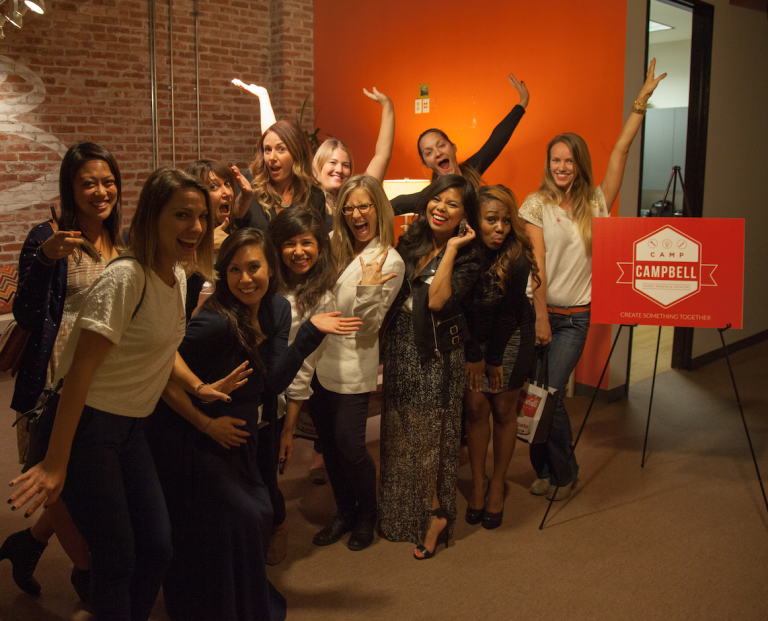 ○ Crowdsource ideas and feedback. Last year, Marriott launched Canvas, a global concept lab that allows entrepreneurs, chefs, bartenders and food artisans to pitch their own food or drink concept for select Marriott locations. By tapping into the creativity of young food and drink entrepreneurs, Marriott sources a range of innovative ideas and a pipeline of talent to help attract new customers and delight foodies with select pop-up concepts at hotels around the world.

2) Focus On Consumer Trust Above All
To establish consumer trust and buy-in, the experience must be focused on the community and its members first and foremost; the brand is secondary.
○ Meet consumers where they already are. By establishing a presence in environments where Millennials are already operating, or positioning a product that aligns with their current lifestyle, brands can increase awareness and relevance with new target markets. Chandon won big with Millennials by reimagining their sparkling wine packaging, price point, and brand purpose to inspire everyday celebrations. With decorative bottles adorned with gold scribbled catchphrases — the new packaging and messaging presented a perfect Instagram opportunity; and with an affordable price point, Chandon's new sparkle instantly became a lifestyle blogger's dream.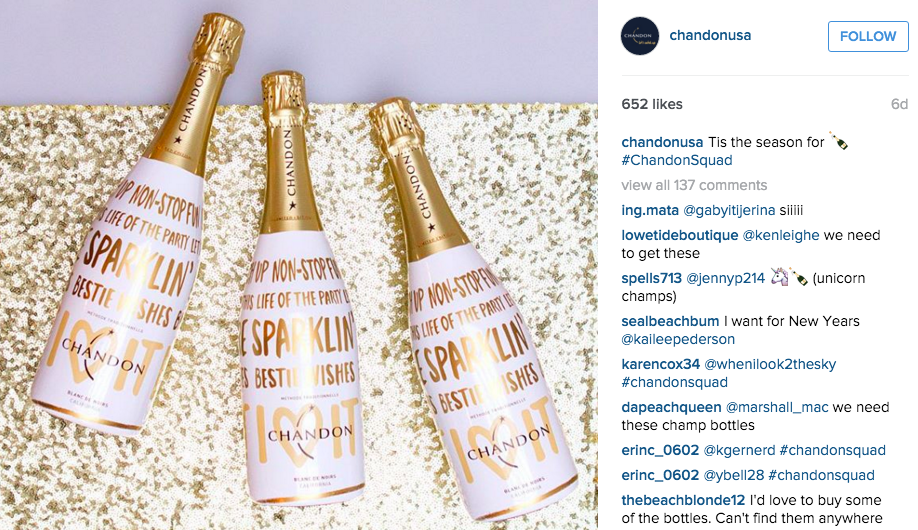 ○ Sell a product, market a community. Decked in Soul-branded gear, the company's cult-like following crams into cycling studios across the country for a high-intensity workout. A pack mentality is built into every part of the SoulCycle experience, from marketing to classroom design, inspiring a "ride together" mantra that keeps customers coming back for more, despite a higher price tag.
○ Align physical design with emotional drivers. Millennials are drawn to the promise of unique experiences, which creates an opportunity for brands to leverage physical environments to develop a connection with customers. Whole Foods recently revamped various store locations with bold visuals, local details, and illustrated phrases such as "Change the world every time you gather around the table," to evoke an immediate emotional response through the in-store experience.

3) Amplify Content With Community Members
By leveraging your content strategy to highlight community members and their experiences rather than the brand, you can maximize the value of user-generated content and organic growth through peer-to-peer social shares.
○ Empower brand advocacy by showcasing loyalists. GoPro's award-winning Instagram strategy shares user-generated footage of awe-inspiring moments taken on GoPro cameras. By empowering GoPro users to share their own photos and videos (and rewarding their favorite submissions with cash prizes), the brand not only engages customers with a multimedia journey of epic adventures and immersive visuals from their loyal community, but also showcases the vast range of their products' capabilities to inspire purchase-intent.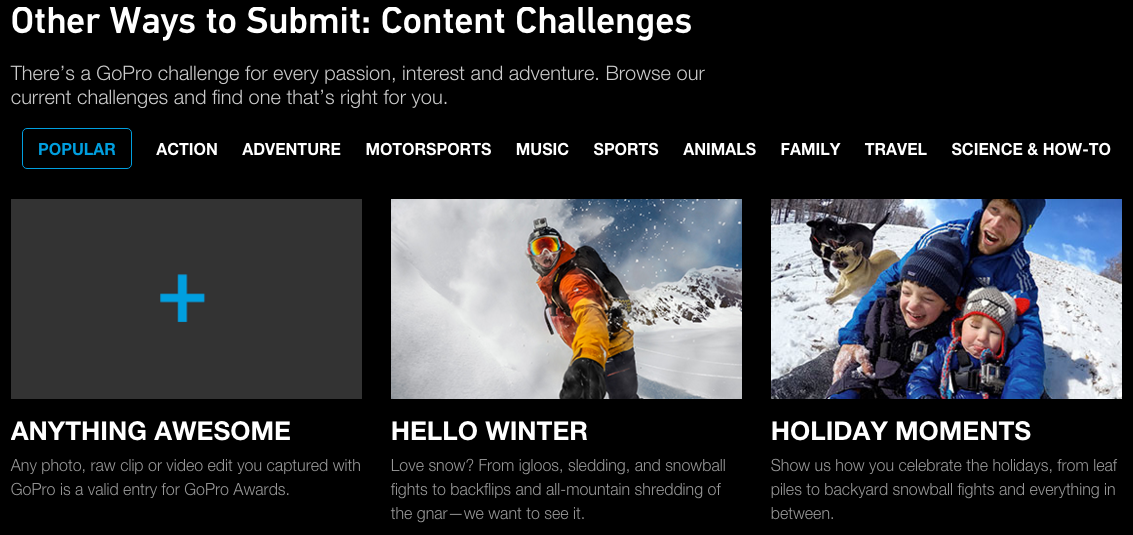 ○ Inspire consumers to share their stories. Nothing solidifies long-term customer loyalty like the emotional connection of shared values. Patagonia features submissions from consumers online in "Stories We Wear," a collection of personal narratives behind articles of well-worn Patagonia clothing and the moments that they represent. Whether Patagonia customers walk in the door because of the company's long-lasting products or the company's purpose, they keep coming back because the brand values resonate with them.

4) Data, Data (and More Data)
Never miss an opportunity to collect data points. There are countless creative ways to gather valuable insights from your community on brand positioning, messaging, and consumer preferences.
○ Source data from experiences. Coca-Cola leverages "freestyle" fountain machines, where drinkers can mix their own unique mash-up flavors (with over 100 combinations available). Not only does this concept allow customers to try out new drink concoctions, but the dispensers themselves supply Coca-Cola with an incredible amount of consumer data on beverage preferences for future product development.
○ Give away something valuable without expectation. Beyond offering free trials, brands can also offer industry knowledge to win customer loyalty and monitor audience behavior. NewsCred shares free downloadable guides, webinars and whitepapers focused on a variety of content strategy and marketing topics through The Academy. By providing readers with access to useful resources and industry research, NewsCred not only adds immediate value to site visitors as a thought leader, but also receives real-time data on what particular themes are of most interest to their audience and prospective clients.
By leveraging multi-purpose communities for influence, innovation and insights, brands can connect with Millennial audiences in a more authentic way, online and offline. These lessons are crucial in building a sustainable, mutually beneficial community that amplifies engagement and consumer relevance though sharable content, high touch interaction and purpose-driven objectives.

Logan McIntosh spearheads Millennial Relations and Content at Purpose Generation, a Millennial insights and strategy firm that helps brands better understand and engage the next generation of consumers and talent. By leveraging the TribeTalk platform, Purpose Generation sources high quality insights on products and services from a community of passionate consumers looking to connect with brands.