If you don't know journalist Ann Friedman by name, it's probably because you're a man. A recent survey she conducted revealed nearly 90% of her over 15,000 newsletter subscribers are female, which makes sense as Friedman often writes about feminism and women's issues, among other varied topics. "If something keeps coming up in conversations with my friends and I can't stop thinking about it, chances are it's something I'm going to write about," she says.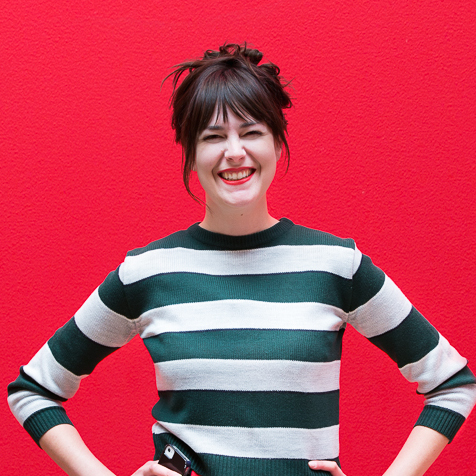 Friedman started her career at Mother Jones as an intern, but became a freelancer in 2012 when she was fired (along with all of her colleagues) from GOOD magazine where she was the executive editor. She writes a weekly column at New York Magazine and writes regularly for the Columbia Journalism Review. She's also an editorial consultant, podcaster, public speaker, general freelancer (The New Yorker, Elle, Newsweek, The New York Times, to name a few), has an amazing Instagram, occasionally creates clever pie charts, and has a weekly newsletter with a devoted audience. Friedman recently gave a talk on freelancing for digital and print at Columbia Journalism School and made time to chat with NewsCred before the event about freelancing and her newfound success in building an audience around email.
Friedman attributes her accomplished freelancing career to her previous role as an editor. She also doesn't believe in "pitching" in the traditional sense: "I talk to editors a lot. It's very rare that I try to write up the perfect pitch and send them." Instead she has a 'document of ideas' that she refers to though these conversations and from there decides, based on the publication, what kind of piece it will be. "Your ideas are not about you, it's about what they're doing editorially," she says. "I wait for the right time/place/editor and then just throw it at them. You have to think of yourself as meeting a need instead of, 'How do I get the story I want published?'"
Friedman started her weekly newsletter – a mix of things she has published, read, watched, and listened to online in the past week – as a way for maintaining "personal accountability" for what she consumes and produces. "I'm a real subscriber to the garbage-in-garbage-out philosophy," she says with a laugh. She also thought if she could get editors she had worked with in the past or wanted to work with to sign up, seeing her name regularly would remind them to send work her way.
Part of what's great about Friedman's newsletter is it feels personal without being personalized. For example, at the end of every newsletter where she prompts readers to subscribe or share, she changes up the copy every week. She attributes this tactic to podcasts like "This American Life," which ends with a tongue-in-cheek signature sign-off in each episode. "I want people to read all the way to the end and not feel like this was written by a robot," she says.
When Friedman sent a survey out in the newsletter to learn more about her readers, every question was preceded by a fun animated gif and felt more like swapping info over drinks than the monotonous tone most surveys take on. "I have a general rule with the newsletter that everything should be enjoyable," says Friedman – a rule many brands could take to heart. When asked if she is considering brand sponsorship or a subscription model for her now free-and-clear newsletter, she was non-committal. "I don't really know what I am doing in trying to make money with it. My main objective is to make it all still readable."
Now that brands are really upping their content strategy, we asked Friedman what it would take for an established journalist like herself to work in a branded content capacity.
"The only way I'd consider writing directly for a brand is if they had absolutely no editorial input or control in what I was writing," she says, "and probably only then if their editorial product had been around long enough to prove its independence."
Friedman thinks the most interesting recent trend in media is podcasting – and not just because she has a podcast ("Call Your Girlfriend" with Aminatou Sow, founder of "Tech LadyMafia") or because she wrote a piece recently on the economics of them. "I think there are a lot of lessons for freelancers from the way people create podcasts and use them for storytelling," she says.
Friedman's advice for aspiring writers and freelancers is to build connections through a method she calls "kissing sideways." When it comes to networking, or finding people who will create opportunities for you, "the idea that you need an established, well-known person is not always the case," she says. "This concept of 'kissing sideways' is making a good cohort of colleagues and support instead of finding one person to bring you up with them…I don't think I've ever met anyone important to me at a [networking] happy hour."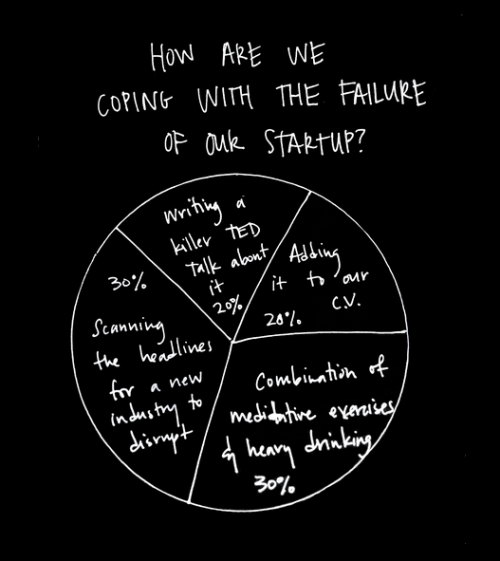 One of Friedman's infamous pie charts
Friedman explains that getting to a point in her career where she can choose to write about her passions is about paying dues. "I lived in DC for four years and did jobs I hated with people I really liked who went on to be important in my career," she says. "I've been doing this for 10 years now so I get to pick and choose a bit more." She notes that most publishers and writers need a pre-existing platform to grow an audience, whereas she has built her audience through her professional and personal connections. "I try to respond to emails of people who are peers or earlier in their careers the same way I respond to an editor or a name that I know," she says. "Everyone is a name! That's a good way to deal with it."
By being a modern-day media renaissance woman and diversifying the kind of content she produces (Podcasts! Journalism! Opinion pieces! Pie charts!) Friedman's work reaches a much broader audience than if she had pigeonholed herself as just a freelance journalist. "People prefer different things," she says, "I love being able to work for a lot of people and places. I like the feeling that I'm everywhere and nowhere."
Amber van Natten is Managing Editor at NewsCred (and a huge Ann Friedman fan).