This brand spotlight comes to you from NewsCred's London-based European team.
Taking inspiration from cycling brands, Jaguar Land Rover is turning the automotive marketing world on its head. We sat with Andy Jackson, Community and Content Strategy Manager for the iconic British brand, to discover how they are applying science to their content marketing to build organisational buy-in and convince the very traditional brand that content marketing is worth pursuing.

---
If you look at the brand leaders in the content marketing space, you'll find a lot of household names: Red Bull, GoPro, Coca-Cola, IBM, Nike. But you may notice a gaping hole. There are no auto brands. Anywhere.
Which is a surprise, given how great car-makers are at marketing. Millions of dollars are splashed seemingly by the minute. Advertisements spark social commentary. And seriously, who'll ever forget Van Damme's epic split for Volvo?
Taking on the content marketing mantle for iconic British auto brand Jaguar Land Rover, Andy Jackson knows he's fighting an uphill battle. Content marketing is just not what his industry does. But Jackson and his team are looking elsewhere for inspiration, and early signs are that this trailblazing may just pay off.
"Car manufacturers as a whole, we're very good at advertising – talking to people. We're not very good at creating that softer, editorial content, which enriches the campaign and above the line activity," says Jackson. "We've been using editorial as a soft-landing into the brand. It might pique someone's interest, but it's then taking them through the funnel, nurturing them closer to a vehicle, but not being as in-your-face."
Jaguar Land Rover's new content marketing discipline is built around customer-first behaviour; it's all about how they improve the customer experience and look at behaviours needed to enrich that experience. Content marketing is seen as one area to build and create better relationships not just with customers, but with new prospects, too.
Old tricks don't work anymore
And it's been a necessary move: Consumer behavior has changed over the last 12 months or so, says Jackson. Consumers have switched off from broad-brush, generic advertising and desktop wallpapers of the latest model. The classic move of putting your TV ad on social just doesn't work anymore.
"I would say they are a more demanding audience: They want things faster; they want responses quicker," says Jackson. "But we now know more about our audience than we've ever known, and that can help us inform future content. It's a two-way process: We are using them to our benefit but they are expecting more from us at the same time."
Jaguar Land Rover is being very scientific about their content marketing strategy, but they've had to look outside their own industry for inspiration. Jackson's personal favourite is Rapha, a cycling brand, whose tactics he describes as "needs-based marketing": "I think a lot can be learned from that as car brands, in that we are very good at talking out rather actually creating that value exchange. I look out for the Rapha emails and I always click through because it's always interesting, relevant, usually timely, has product demos, contains technical information…I'm getting a lot more out of that relationship and I think that's really important for content marketers moving forward."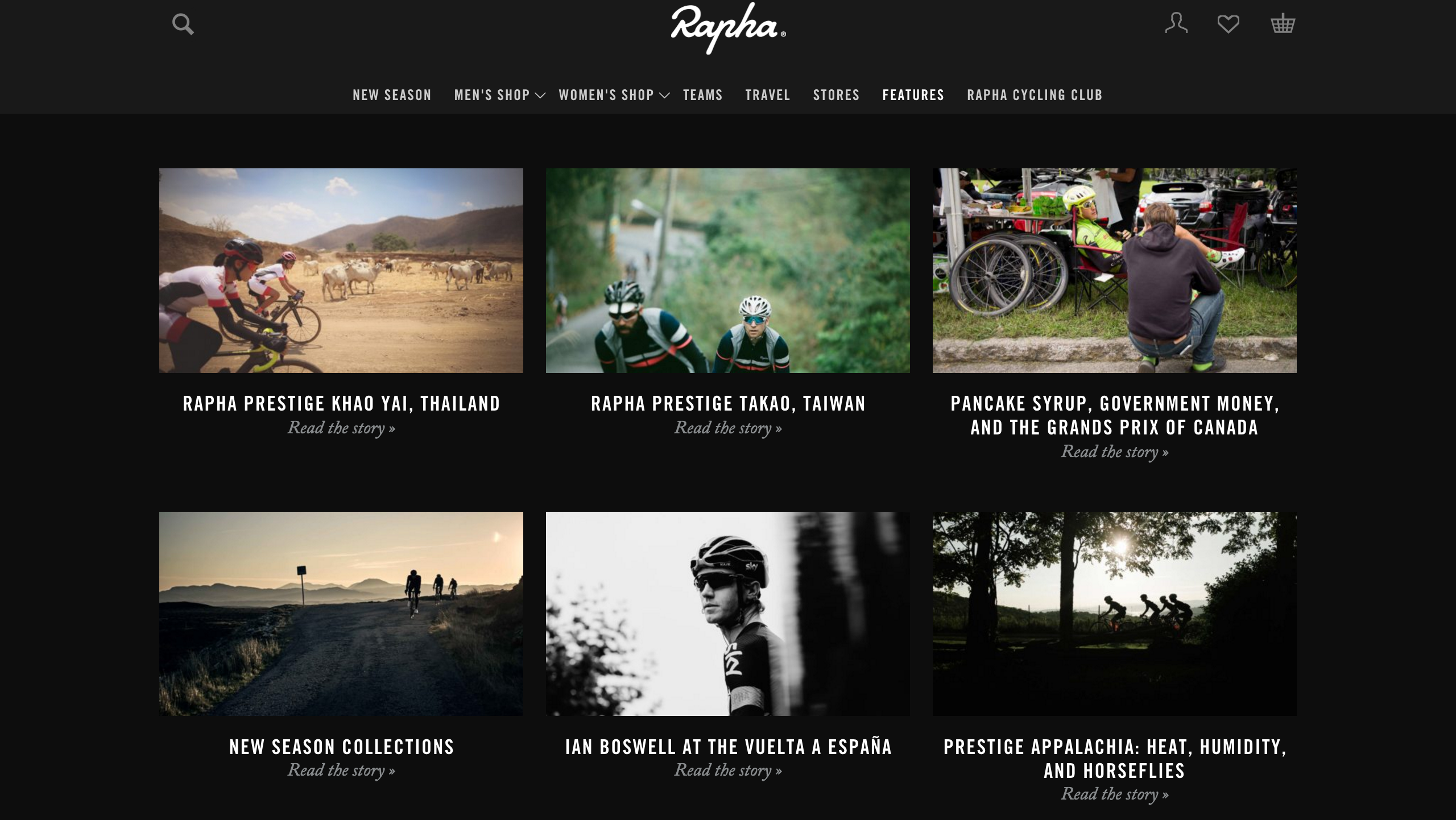 Like Rapha, the content team at Jaguar Land Rover knew they needed to deliver more value to their audience. But breaking the mould of traditional auto marketing would be difficult.
So they went for the scientific approach: clear objectives, clear measurement, operating with purpose. They assigned scores to content pieces to judge priorities: "We weren't making decisions based on a whim or a judgement; it was based on fact."
Numbers and stats feed understanding
Jackson's background is in areas with strong measurement: SEO, PPC, display, platforms. A departmental restructure led to the two once-separate brands – Jaguar and Land Rover – joining together as one in marketing, and saw Jackson's remit move towards digital communities and content as a whole. It's no surprise, then, that Jaguar Land Rover is approaching content marketing through a frame of rigorous process and ROI. They looked at what the business benefit was, how content supported various areas of the business – from CRM and marketing to social and after-sales – and then created a production schedule. Yes, it's still a little campaign-focused – these are early days for automotive content marketing, after all – but those campaigns have editorial content to support them, with the customer at the heart of every word.
"Over a three-month period we reviewed the content and provided results back to the business. We started small and had a results-driven approach, which allowed people to build faith, and now we've taken what I would call our defensive strategy around brand share into other areas of the business."
Content marketing for Jaguar Land Rover was about getting consistency in their messaging, but – bringing that analytical brain to it – it was also about how to use insights to drive content.
"We have certain brand challenges as a business and all the activity we do has to support them. One of the objectives for the department is defensive searching, so we looked at SEO and what the opportunity is in terms of lost traffic. Then we've got more of what I'm terming our offensive strategy: how do we go out and acquire new customers based on their customer habits, interests, where we aren't talking very much as a brand currently.
"And that comes all the way back around to personalized content: how do we enrich the customer experience and CRM with the content which we create."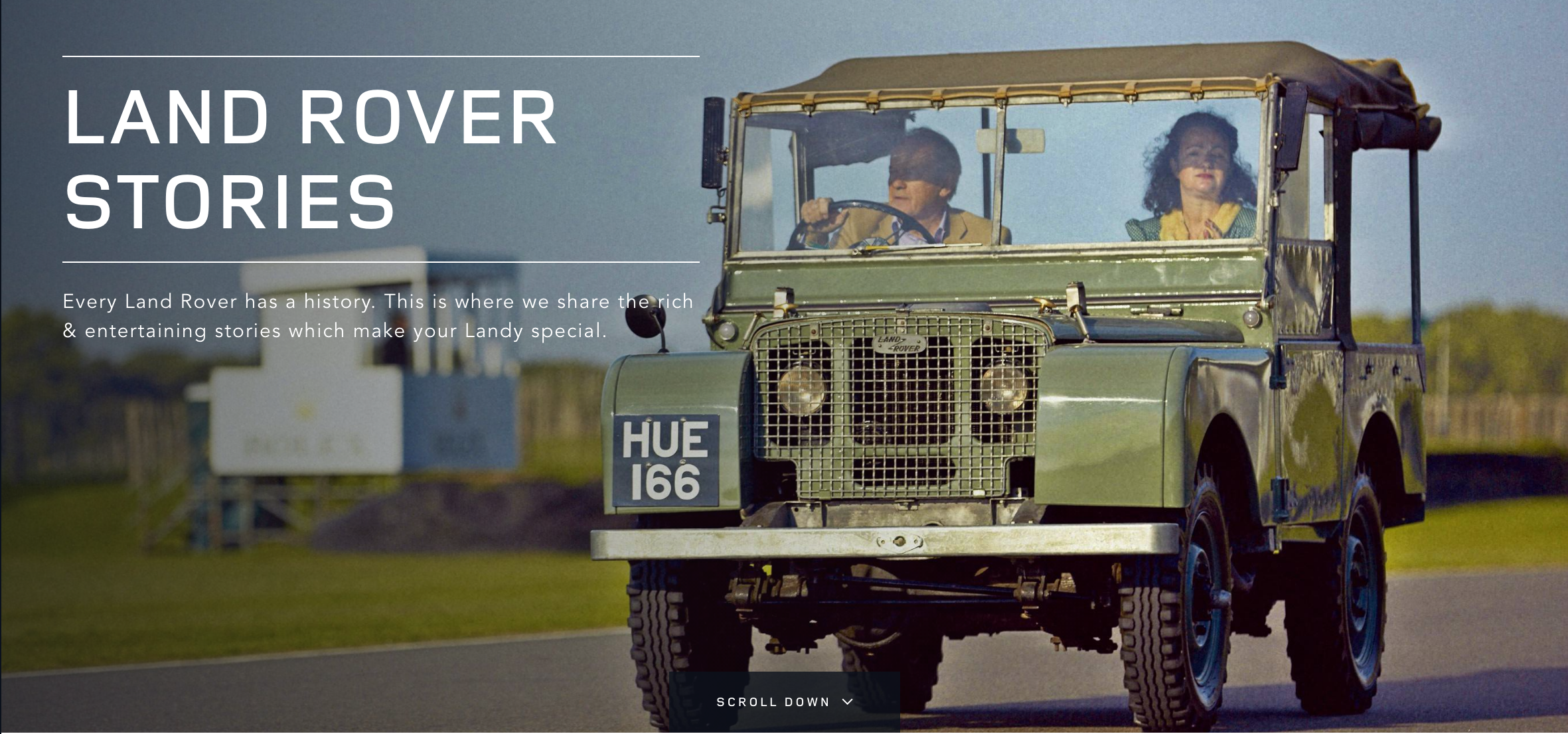 In search of the value exchange
Twelve months in, Jaguar Land Rover's content marketing has evolved significantly, but still the team is pushing towards being more agile, moving towards that all-important publishing model, and looking for more visibility of content.
Says Jackson: "We're looking for that value exchange. If people are asking a question, it can't be just a blank response. We're actually directing them to content that is relevant to them. In the past we'd probably be doing superficial community management, but we want to take that one step further and actually really build a relationship with customers.
"We made a big shift in that we made a move away from impression-based activity to quality. We focus on cost per engagement, cost of quality view, cost of quality traffic. We've moved away from looking at the key social channels purely as reach mechanisms, and moving away from them as organic platforms.
"The objective is real quality. And from doing that we've seen increased dwell time, viewing more than two pieces of content, higher view rates in video. The numbers are far smaller but actually we're seeing that conversion through following journeys to harder metrics."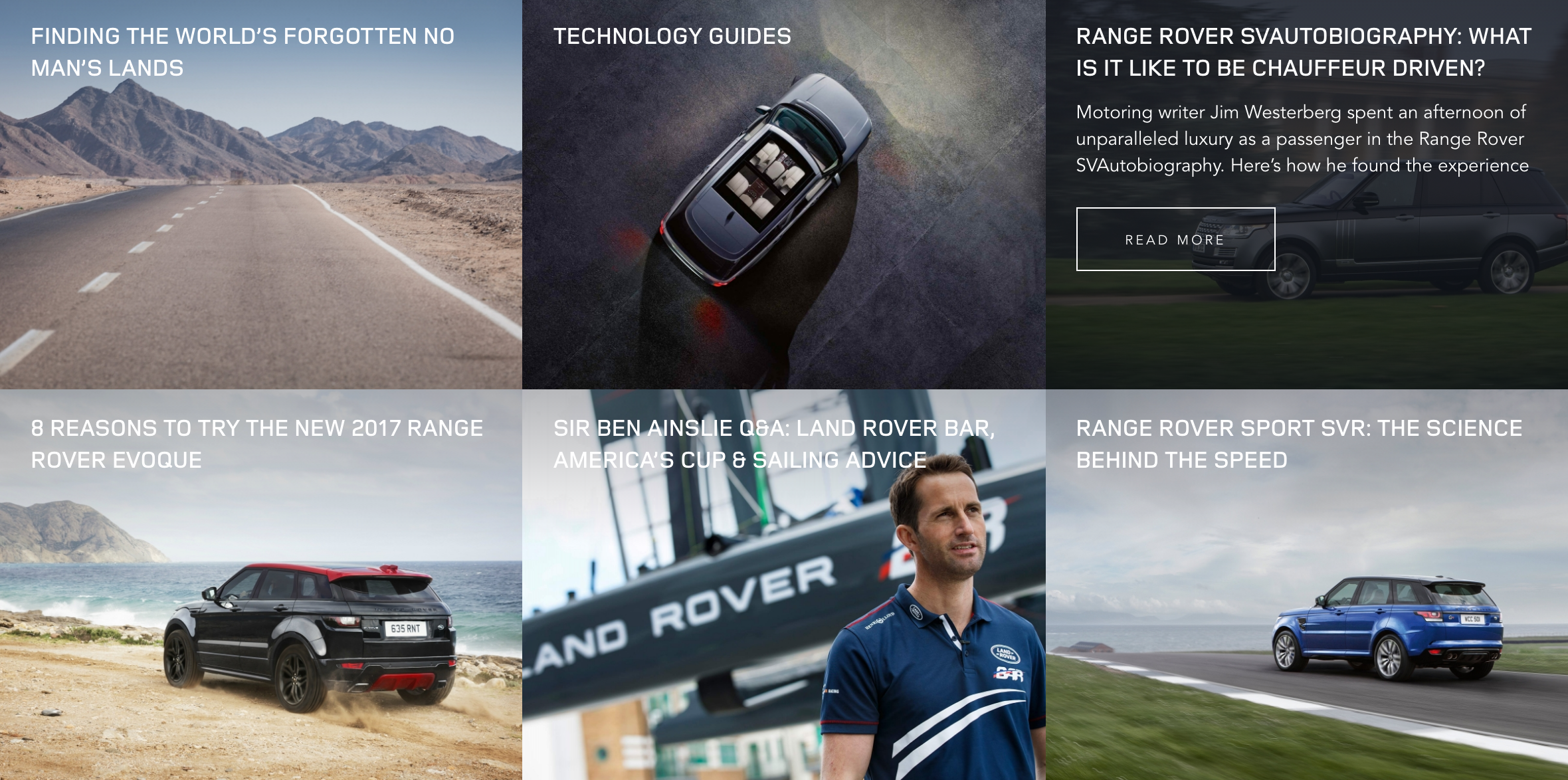 "We're only scratching the surface"
The loop hasn't been fully closed – yet. The consumer insights gleaned from content marketing are not yet going back into product. But it's only a matter of time.
"We're only just starting to understand the potential of content marketing. The big focus for us next year is around personalized content and how we create more bespoke customer journeys and experiences for our customers. That will only add value and drive loyalty for us so we see that as a long-term goal.
"From my perspective I don't think it's reached its peak and I think there's a huge amount still to do. For us as a business we're only scratching at the surface of its potential. The more data we get, the better info on customers we'll have, and we can enrich their experience across all channels. I think it's an enormous opportunity."

Key Takeaways from Andy Jackson
Consumers expect a two-way dialogue with brands. They're looking for answers quickly, and brands have to be ready to provide that information.
However, brands can strategically create the content consumers seek. Increased audience interaction gives brands insight into their consumers, which should inform content creation.
Set clear objectives and measurable goals. Within their own organizations, marketers often have to make business cases for content marketing. When faced with defending budget and proving ROI, you'll have an easier time if you have a measurement plan in place and can show how your content is performing against key business objectives.
Present content performance data to other business divisions. Over time, this will start to build company-wide support for content marketing.
Focus on quality over quantity – for both content and metrics. If you start producing higher-quality content, you'll likely see a drop in overall impressions. But you should see higher engagement and conversions – which are more valuable for your business.

To see some of the stories Jaguar Land Rover is creating, stop by Land Rover Live.