Healthcare and wellness are incredibly personal topics that generate a lot of search traffic and high engagement. At least 8 out of 10 people turn to search engines as their first source for health information, according to Pew, but often they are not able to locate current and accurate information. Of course, WebMD dominates search results; it's the top health media company in the U.S., even while Vox has raised questions about its accuracy and inherent biases in its business model. At the same time, voice searches for healthcare topics are expected to rapidly increase in 2019.
What do all these converging trends mean? It's time for healthcare providers and systems to really invest their digital marketing dollars into patient-centric content marketing. Forward-thinking pharma, medical device, and hospital system providers are already investing in content marketing — but there's a lot of room for differentiation and sophistication within healthcare provider marketing programs and content marketing strategies.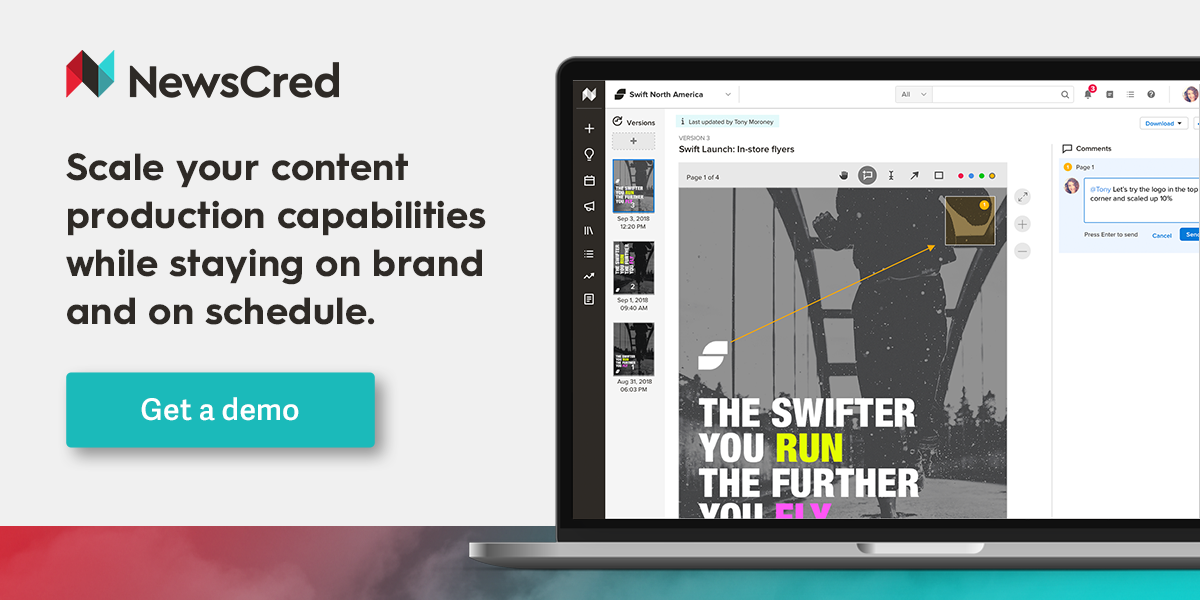 Examples of Powerful Healthcare Content Marketing
Hospitals and health systems are uniquely positioned to deliver compelling content that drives not only audience insights, but business results. By their very nature, hospitals and health systems are filled with subject matter experts (physicians and other healthcare providers) who deal with matters of life and death on a daily basis. Simply put, these healthcare providers, working in tandem with experienced journalists and marketers, can provide reputable answers to some of the most common and pressing questions patients are asking — whether they be about a new dieting trend or something more complex like hip replacement surgery.
Cleveland Clinic and Mayo Clinic, frequently cited as two of the best hospitals in the world, are widely credited for jumpstarting a revolution in hospital content marketing. Mayo Clinic, perhaps the most experienced player in the space, offers an extensive library of resources for potential patients to help them navigate possible diagnoses and treatment plans, in addition to the patient and employee blog launched in 2009. A few years later, Cleveland Clinic launched Health Hub, now Health Essentials, to acclaim from marketers and patients alike.
But beyond simply answering questions from potential patients, hospitals and healthcare systems have an opportunity to establish supportive online communities and gather insights to help improve their patient care. As we recently highlighted, Northwell Health's content has prompted numerous online conversations, with followers tagging friends and loved ones to read articles and watch videos. This type of content marketing essentially allows patients to act as a referral program for the hospital system.
Northwell Health has also helped pioneer voice search and healthcare marketing. The hospital system's Alexa integration provides not just location information for nearby services but also ER wait times. This perfectly meets the core tenet of content marketing: create content that provides personal value to your target audience.
Tips for Building a Healthy Content Marketing Program at a Hospital
As hospital CMOs begin the shift towards a more content-centric strategy, it's important to keep strategic priorities and best practices in mind. While some 83 percent of healthcare organizations engage in some form of content marketing, only 33 percent have a documented content strategy in place. Every hospital and health system has different strategic priorities, but here are a few tips start to build your healthcare content marketing program:
1. Explain the value of content marketing to your C-Suite and earn executive buy-in
Let's face it, patient care, research, and revenue are always going to be the top priorities of any hospital and health system. Innovative marketing techniques may not be top of mind for many in the field, but marketers would do well to explain the value of a content program in helping to achieve a hospital or health system's primary goals. Explain to your C-suite how content can tell amazing patient stories, explain complex research, and ultimately increase patient volume and satisfaction.
With your executive team behind you, you can ensure you will you will have the budget to get a content marketing program off the ground. Here are 14 content marketing statistics to help you build a powerful business case in 2019.
2. Listen — and interact — with your audience
The purpose of any content program is to capture your desired audience's attention and convert them into strong advocates and customers — or, in the health space, patients. Your audience will tune you out if the only content you post on your social media channel or blog is self-promotional. So instead, monitor your social channels for opportunities to interact with patients. Are they looking for a specialist's opinion? Do they want to know more about a service at your hospital? Take these questions and turn them into content that delivers answers.
It's important to remember that the stakes are always higher in healthcare. If you engage with an audience on social media, it's inevitable that you will hear from patients who are dealing with medical emergencies or who are unsatisfied with their care. Have a policy in place that sets clear expectations around response time to patients (letting them know they should contact 9-1-1 in case of a medical emergency), handles potential complaints with compassion and a strategy to properly escalate to hospital administration, and complies with HIPAA law.
3. Document your strategy and know when it's time to change it
Documenting your content marketing strategy helps you set a baseline for success. Who are your key audiences? Which topics do you want to own as thought leaders? Which initiatives are you supporting with content? On which platforms are you sharing your content? These are just a few of the questions that go into establishing a content strategy.
Documenting your strategy allows you to share it with the broader marketing and hospital organization and explain the goals of your program. It also lets you know who when it's time to change. Is your organization launching a new cancer treatment program? Consider making space in your strategy to support it and drive patients to it.
4. Measure, measure, report
What good is creating content if there is no way to measure its performance? As a marketer, you need to know that people are reading and engaging with your content. You also need to prove ROI by connecting your hub's engagement to business metrics like hospital lookups or booked appointments. Content marketing requires a different approach to measurement than a website; optimizing against key content marketing metrics like scroll depth and conversions will help ensure your content is driving value.
As discussed earlier, organic search is critically important for healthcare providers and systems. If your content is not finding an audience, you might need to consider a change in direction. Social listening and SEO tools, such as NewsCred's own Idea Lab, can help you track what your audience is looking for and which questions they are asking. Build content to answer patient questions with your unique brand POV and expertise.
5. Organize for success
Content and content creators often live in many different departments and places within an organization—Public Relations, Internal Communications, Digital Marketing, A/V, and so on. A best-in-class content marketing function brings all these resources and subject matter experts together, building cross-functional teams able to ideate, produce, and distribute high-quality content.
This is exactly what Northwell did when they set up their content studio; as Northwell's Gina Czark describes, she and CMO Ramon Soto worked to bring together some of the best content creators within the broader Northwell organization to support "emotional storytelling with a focus on distribution and keen awareness of the analytics that drive our distribution strategy."