NewsCred's CEO Shafqat Islam regularly reminds us that NewsCred is a company built on values. In a recent Insights blog post, he detailed how we determined and try to live by our five values: trust over everything, teamwork over brilliance, compassion over being right, grit over stability, and customer obsession over process. In another post, he wrote about how having clear alignment on our values allows us to be consistent with our decision-making, hiring, and promoting.
Defining company values isn't something you do once and use as a reference in the rearview mirror. You need to live and adapt your values as your company evolves, so you can plan for what you see through the windshield, not the rearview mirror. In an effort to explore our values and keep everyone inspired and honest, NewsCred established a values committee. There are seven people on the committee, representing all NewsCred offices and nearly every team. (Disclosure: I am on the committee.) The committee aspires to be a bridge between employees, teams, and layers of management. We encourage employees to embody the NewsCred values, celebrate successes, and feel empowered to bring misalignments to our attention.
The committee has started hosting a series of lunch-and-chats that are designed as company-wide conversations to explore a value and how we can all apply it to our work. Each event features employee panelists who share their stories, ideas, and experiences to frame the conversation.
Our first event explored our value "Grit over stability." (What company isn't built on grit?) The values committee selected five people from different parts of the company who, we felt, clearly embodied grit and could serve as examples to others.
Now, because we're a sales-driven company, I think we've naturally homogenized what we think grit is: a cartoon-like, dominant characteristic, powered by brashness and über-confidence. And while there were a few people on this panel who exemplified that necessary version of grit, others embodied a different kind. I'm proud to share these five people's stories, because they are shining examples of what grit is at NewsCred, and may spark ideas about what grit may mean at your company.
Grit Is Tenacity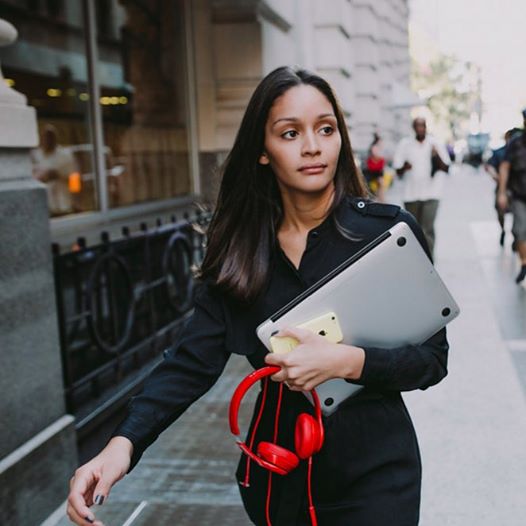 For Jaisy De La Cruz, a Director of Sales, "Grit is tenacity."
It's that simple. Rejection is a daily reality in any sales role, so committing to what you're trying to accomplish requires a lot of persistence and tenacity. For De La Cruz, the easiest way to build tenacity is by developing a personal connection to the vision.
"I genuinely believe we're helping brands be better citizens," she said. "I have a deep sense of respect for our practice and haven't come across another company that does it better." Combined, those two beliefs make it easier for her stay focused.
"As for stability, it's not a destination," De La Cruz said. "Those are moments in time when you're winning that give you the fuel to keep going and build something even bigger."
Grit Is Perseverance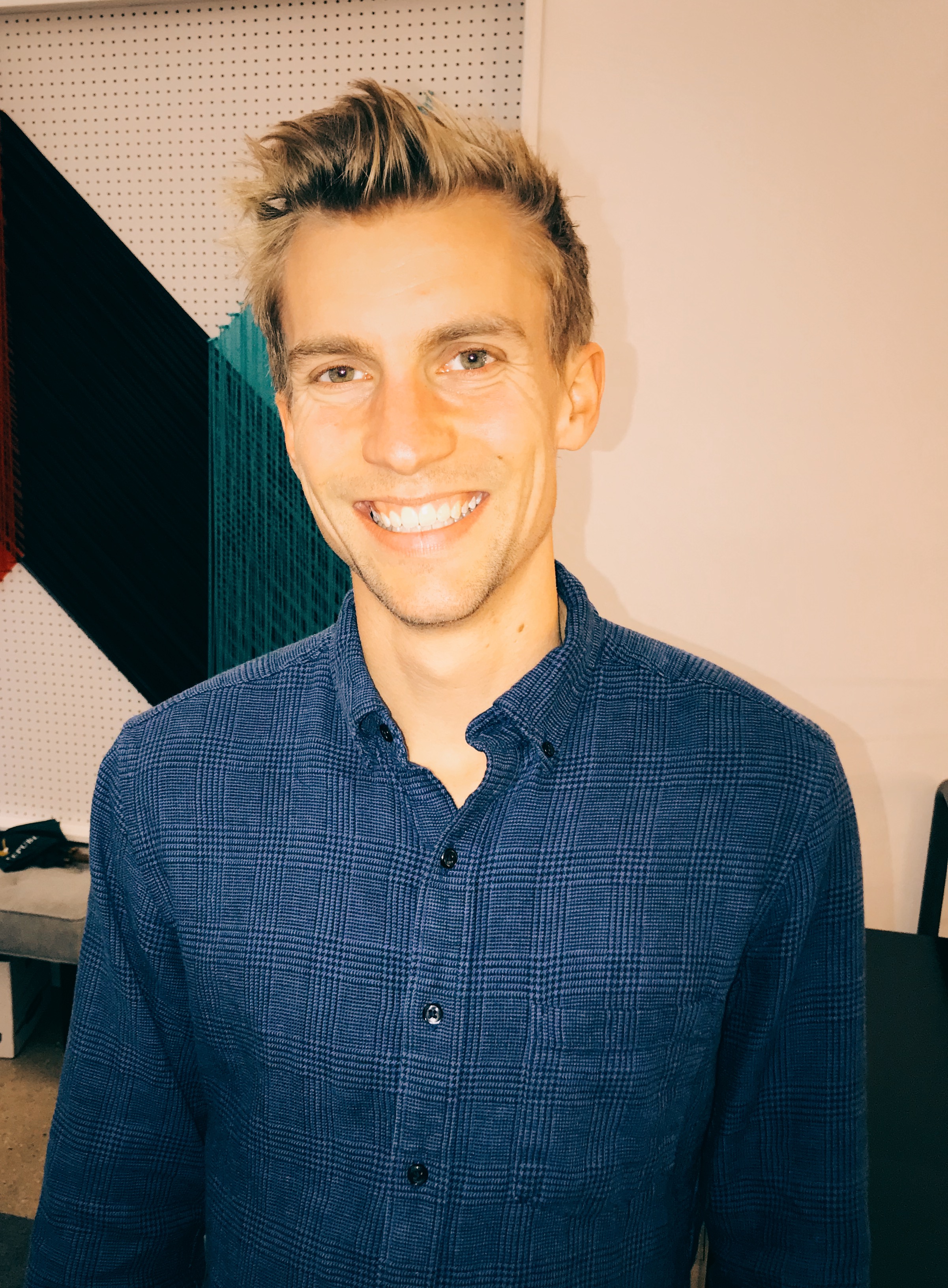 When I first asked Chet Darrow, a Legal and Business Operations Associate, if he was "gritty," he didn't think so. That shocked me, because ask any person who works with him: Darrow is the definition of grit. He's always there to find solutions to any problem that comes his way.
Like many, he thought of grit as the aforementioned cartoon-like, dominant characteristic. As we spoke, though, we explored a different kind of grit. Before NewsCred, Darrow worked at a very established law firm. Once he joined NewsCred, he felt a great difference: "The walls are loose here; you can build your own success," he said.
Darrow confessed to being very unsure in the first weeks of employment at NewsCred. Yet, he took those soft walls and built himself into a solid, fundamental part of the company. He's one of three legal employees who execute contracts for clients, publishers, vendors, marketing partners, and freelance writers. To me, that is grit, and Darrow came around in our conversation.
"Grit is a tricky word. It's similar to perseverance. What to escalate, what not to escalate. Where to find information, if you don't know yourself," he said.
Once we landed on "grit as perseverance," Darrow finally saw why I asked him to participate.
Grit Is a Sense of Service to Others

Amulya Bhagat has displayed great grit in his personal life. He was working a repetitive, menial job in physics – which he majored in, in college – and realized he wanted a new challenge. So, he started teaching himself how to code. After years of self-teaching and researching, he finally landed a job as a junior developer. Nine months ago, he joined NewsCred as a software engineer. (He also made the commitment to get over his childhood fear of dogs by volunteering to walk shelter dogs for a few months.)
For Bhagat, "grit is a sense of service to others." In this case, "others" are his engineering teammates. Yes, Bhagat's grit comes from a drive to be a great team player.
Having "grit over stability" didn't resonate with Bhagat. To him "grit is about stability. About not being rocked by things that get in your way," he explained. If you have enough grit, you won't be distracted by challenges.
When I asked about stability being the idea of "status quo," the equivalence meant even less for him.
"We sometimes feel the need to change for change's sake. Sometimes it takes grit to say 'this status quo is worth defending.' Don't change for change's sake," he said.
Grit Is an Attitude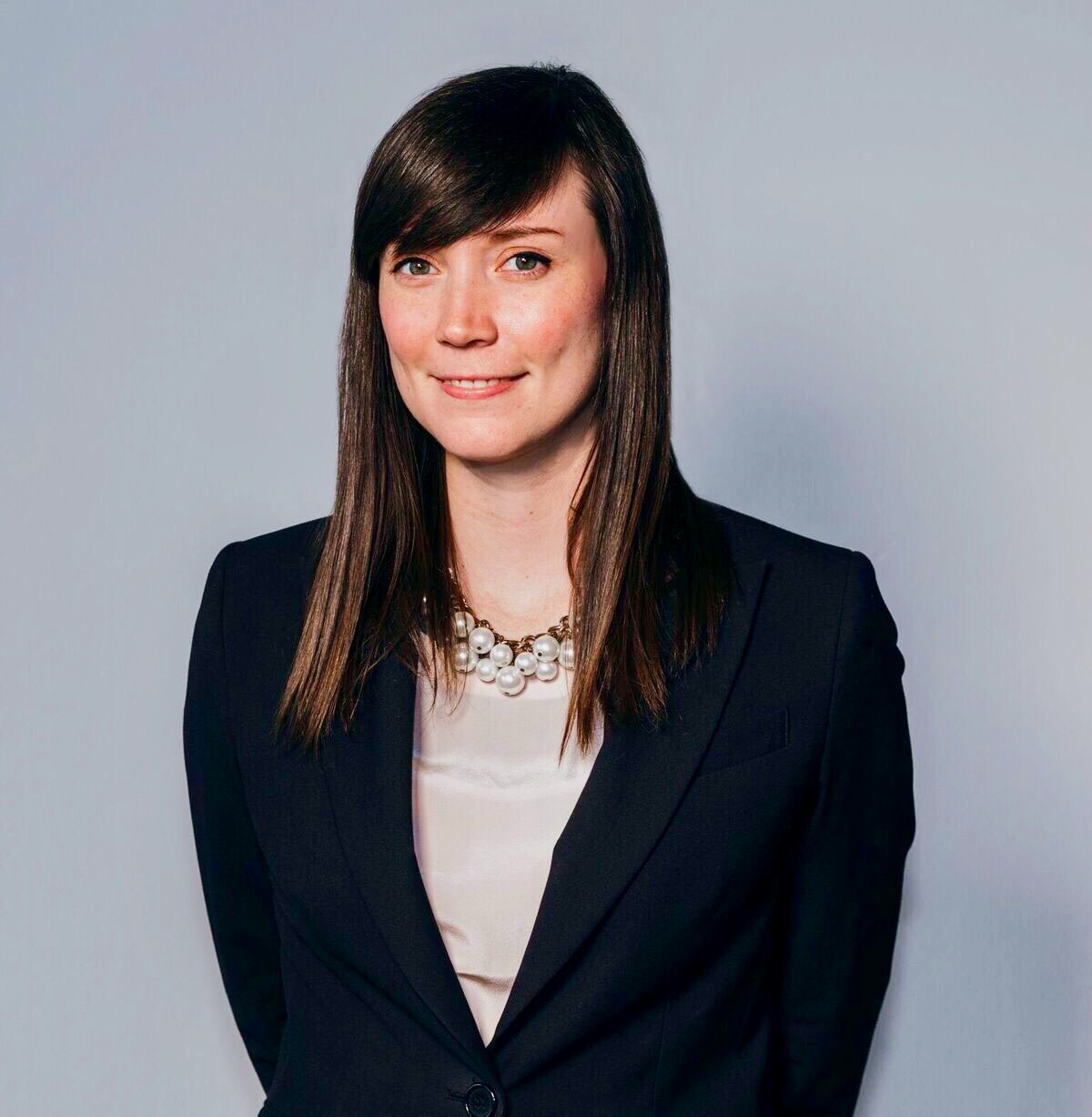 "Get her done," said Melissa Howard, Content Director, when we sat down and I asked her what grit meant to her. "Get her done. Get her done."
In the year she's been at NewsCred, Howard has had a few different team configurations – and even when the team was down to two people, the workload remained the same. Howard called on her mantra every time: "Get her done. That experience makes you look at yourself in the mirror and say, 'What is my character and how do I adapt to this situation?' It showed me the depth of my character." When you're up against that adversity, "it makes you work smarter instead of harder."
The tough time also bonded the team, she explained. And while teamwork motivates her grit, Howard likes to focus on gratitude to stay gritty. "Gratitude is most important. I have a job I'm proud of, work I enjoy, and I'm on a great team." Gratitude makes it easier to "rise to the challenge. Part of it is mentally accepting the challenge. Grit isn't just a value, it's an attitude."
Grit Is Elevating Others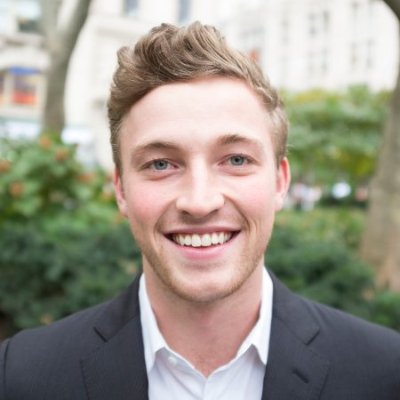 It was instantly clear what keeps Product Marketing Manager Johnny O'Neil gritty: "I hate losing more than I like winning."
"My job is to serve a lot of people. Product marketing on its own doesn't have value without a great product to bring to market or a strong sales force to push its adoption. We amplify others. It's like cross-functional marriage counseling. I have to meet those needs," he said. O'Neil talked about coworkers like they were family; teamwork is a big part of his drive. Gratitude also plays a significant part, and fear that he might not be taking advantage of the opportunities presented to him keeps him focused.
When it comes to "grit over stability, he sees those two as feeding each other. "Grit can lead to stability. And stability helps you be gritty."
Our panel was successful because it celebrated the work of these five people while opening up a company-wide discussion on grit. We explored the comparison between grit and stability, and debated whether "stability" was the right word to act as a check on grit. We also started looking to the future. We discussed how we'll maintain a scrappy sense of grit as the company keeps expanding, when we'll be defending our turf instead of trying to build it.