We all know that COVID-19 has had a transformative impact on content, marketing strategies, and the ways in which we work (in fact, NewsCred recently commissioned Sirkin Research to conduct a survey aimed at identifying the specific impact of the coronavirus on marketing teams).
But we wanted to speak directly with marketing leaders around the world, in order to learn how they were leading their teams in these unprecedented times.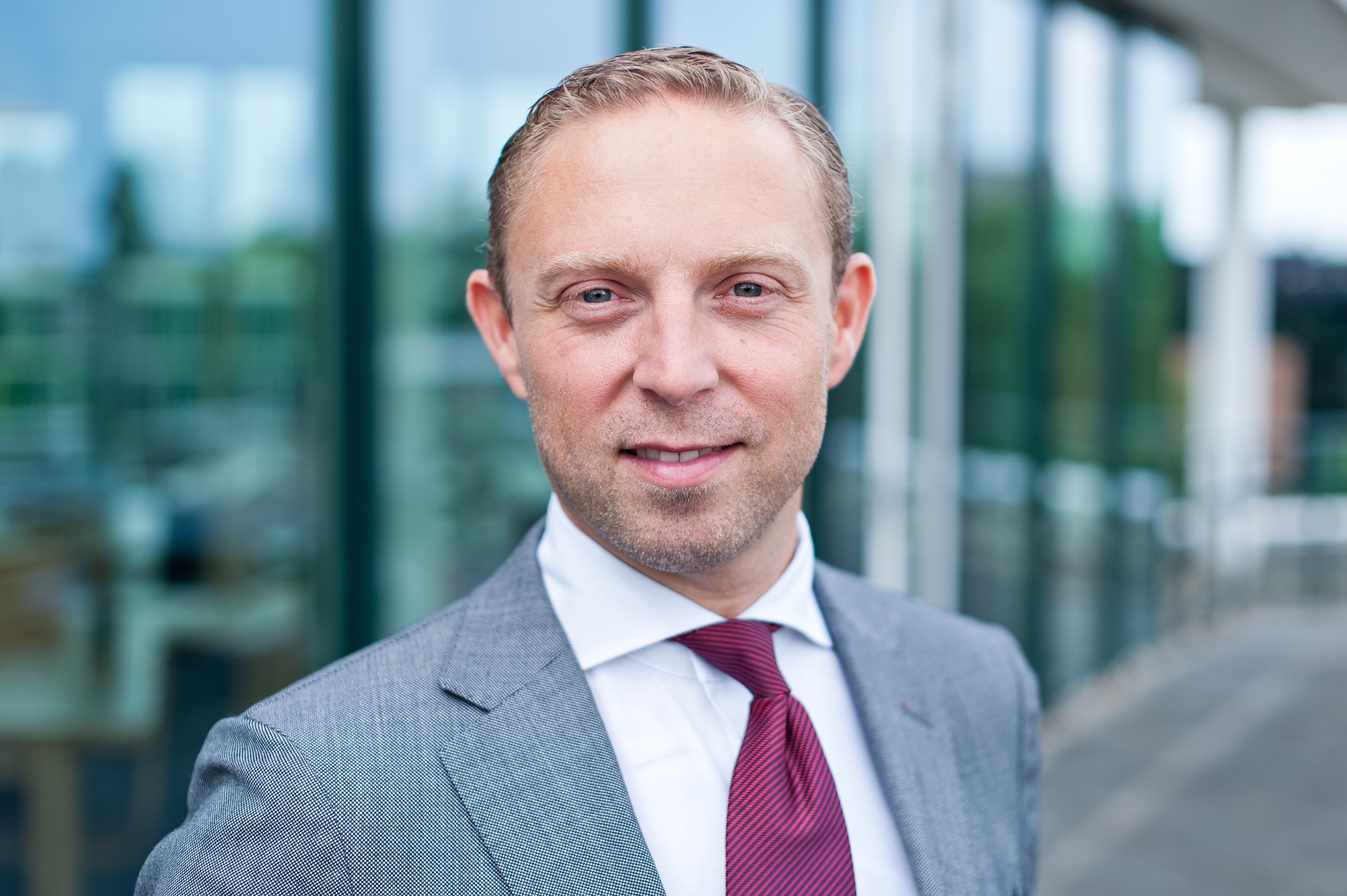 Yannick De Smet is an Executive Manager of Marketing and Communication at G4S. His role oversees the marketing, communications, bidding, and sales support functions used to promote and support consultative selling across the organization. 
As a complex security company, G4S has a unique process when selling to customers and prospects. With various services offered, their consultative selling approach helps to educate and provide their customers with all the information required before entering the sale cycle and through to purchase.
---
---
What does it take to maintain a cohesive brand voice and workflow across all marketing and sales teams at G4S?
Yannick De Smet: First of all, the sales teams need a common language on all levels – both on a country and regional level in Europe, Africa, APAC, and the Americas, both North and South. So working on creating a consistent way of communicating with our clients is a priority. Since selling is also communicating, and the same use of words should have the same meaning across all teams, we know this has an impact on trust and on the brand. Right now, we are creating a unified language on security and risk analysis. 
Where do the brand voice guidelines currently live? Do you currently have a framework or template everyone works out of?
De Smet: We have global brand guidelines and have the necessary tools to ensure consistency across all images too. So, all pictures, videos, and content are centralized. We have access to all assets from any location if we need to. There is a system to centralize all marketing data, documents, and content. We also rely on our team's diligence.
Is there a digital asset manager that works on a global level?
De Smet: We use a shared Google drive that has all the brand guidelines and templates but every country and every region has its own workflows. We have auditors that are tasked with maintaining all assets created in each region so that everything stays compliant to the brand guidelines. But for the most part, every marketing director and manager follow the brand guidelines. 
How has COVID-19 changed your marketing and communications strategy?
De Smet: Marketing and communication shifted significantly for all companies and we were no exception. Selling was not a priority. Communication was our first priority. And within that frame of time, we said, "Okay, what do we need to do first?" It's like first aid, during a car accident. The first you have to do is protect ourselves, then our clients, and lastly, our business.
At the start of COVID, we had a regional meeting to identify communication elements that would be used globally so we can have a cohesive message to provide to all of our customers. Then, the marketing and communication team became part of the crisis management team and we all worked together.
Information and communication went very fast. There was no need to have second-hand information sharing, everything was first-hand information sharing. We relied on social media and emails to communicate with our customers quickly. And we have also used some operational tools where we pushed messages to our employees.
Have you considered utilizing a project management tool for communications and marketing?
De Smet: Not until now, we haven't. I think mostly because marketing teams within G4S are not massive and we're quite lean. A project management tool would drive the most value by standardizing processes on the regional and global levels. I think project management is sometimes difficult because it can be very personal so it's tough to strike the correct balance. It is true that from a calendaring, planning and budgeting points of view there is room for improvement to help our teams work more effectively. As of today, we are relying on Excel sheets or Google Sheets. It does the trick, but is it optimal? Something built for purpose would be a better fit. And again, it's very difficult if you want to have a global overview or a regional overview, it's difficult to glean information.
Are you responsible for developing marketing campaigns and strategy?
De Smet: Yes. On that matter, I am responsible for Belgium, Luxembourg, and France. We define each of those based on the general strategy for the country. In this case, for the three countries, Luxembourg, Belgium, and France, we define the campaign and develop the campaigns that we want to, and put them on the market, using the channels we have, which are mostly online channels.
What would you say has surprised you about people's behavior and the use of technology in 2020?
De Smet: Not too much has surprised me but before COVID we would have never used a collaboration tool like Google. We have pushed the use of technology to its limits and have been creative in how we approach remote work and collaboration. COVID has made all of us think outside the box.
---
Interested in learning more about Welcome Software?
Contact us to learn how global brands manage their remote teams and shift strategies during a global pandemic.