For professional and would-be athletes alike, working out is often more mental than physical.
From building regular workouts into your routine to believing you can accomplish the goals you set for yourself, your inner thoughts and feelings play a part in every aspect of your physical fitness.
That's why content marketing is so important for the health and wellness industry. The right kind of storytelling has the potential to inspire and motivate, drive people to perform their best, and build close-knit communities of like-minded enthusiasts.
Here's how some of today's leading fitness brands are using content marketing to get audiences pumped and eager for every workout.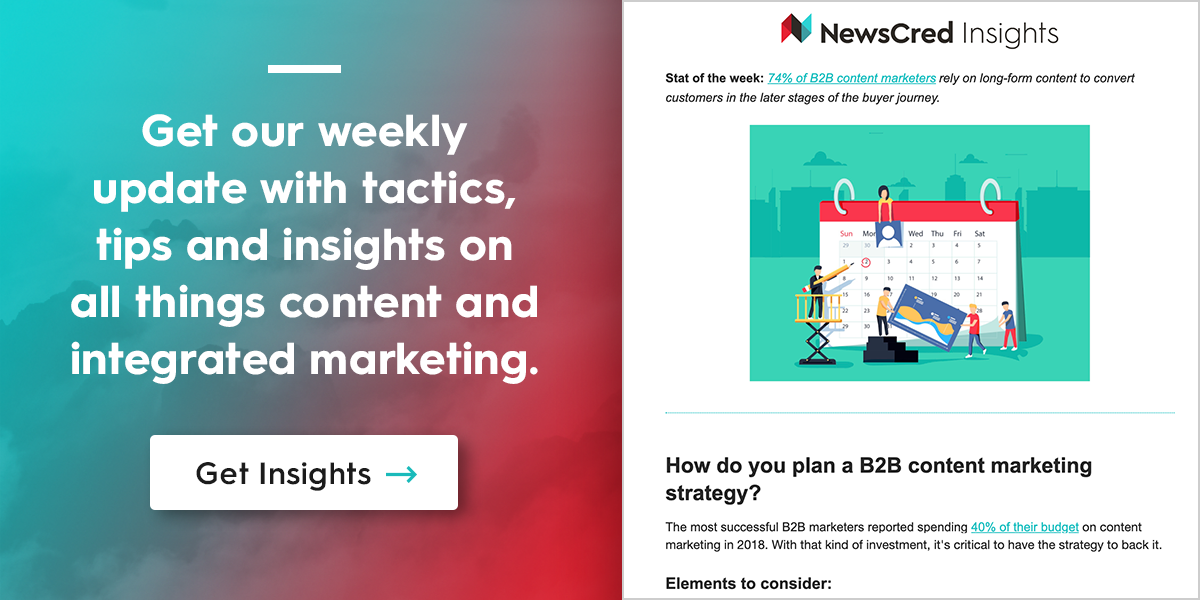 Investing in business-building blogs
These days, it's nothing new to find magazine-quality editorial from brands across industries, and the fitness category is no different. One look at the likes of Furthermore, Equinox's publishing arm, run by a team of former Condé Nast editors, confirms this, and sets the bar for others to follow, with standout stories and stunning visuals.
But fitness companies are finding that there's value in using content marketing to achieve other business goals beyond consumer sales. And that's where some of our favorite brands come into play.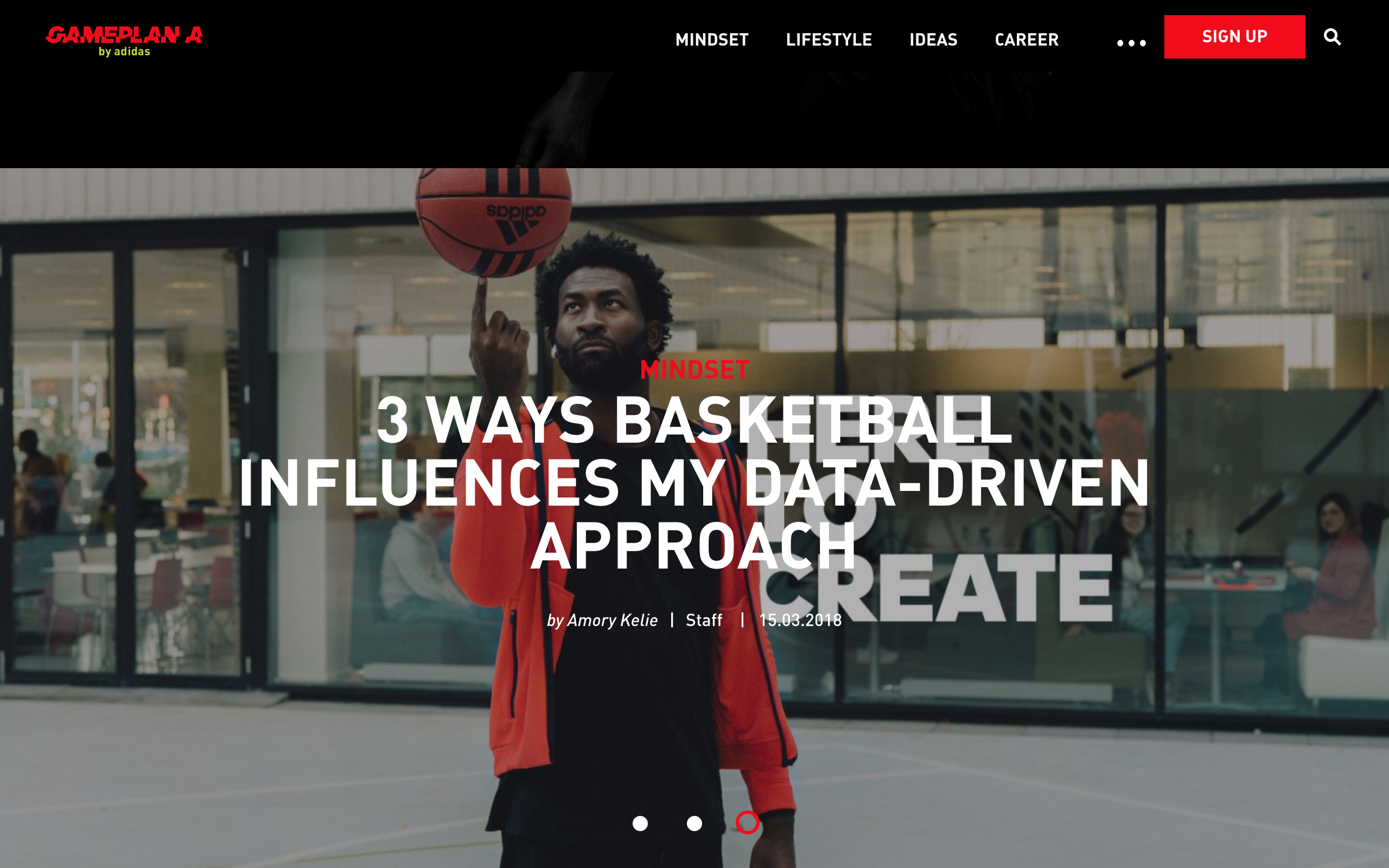 Take the iconic athletic brand Adidas.
Its digital magazine puts an HR spin on the fitness-driven lifestyle by addressing a challenge that most athletes face: How can you best leverage your athletic mindset in the workplace?
"Tackling work life with an athlete's heart," Adidas' GamePlan A blog strives to engage current and future members of its workforce (as well as athletically minded employees elsewhere) with content that focuses on work-life balance, better business practices, and workplace wisdom. The goal: to build a strong company culture and attract and retain employees.

Articles and videos garner eager readers and viewers by the thousands, piquing interests with topics like "Yoga – The Secret to Finding Your Flow in the Workplace," "Women Talk – Giving Positive Female Leadership a Global Voice," and "The Secret Behind Our Habits – 3 Learnings from Successful Athletes," which has achieved 15,000 views since early January.
Then there's ClassPass, the service that provides members with access to dozens of fitness studios in their areas. ClassPass offers The Warm Up, a consumer blog that features your standard workout and wellness tips. But it's After Class, the company's B2B publication that targets gyms and workout studios, that really shines.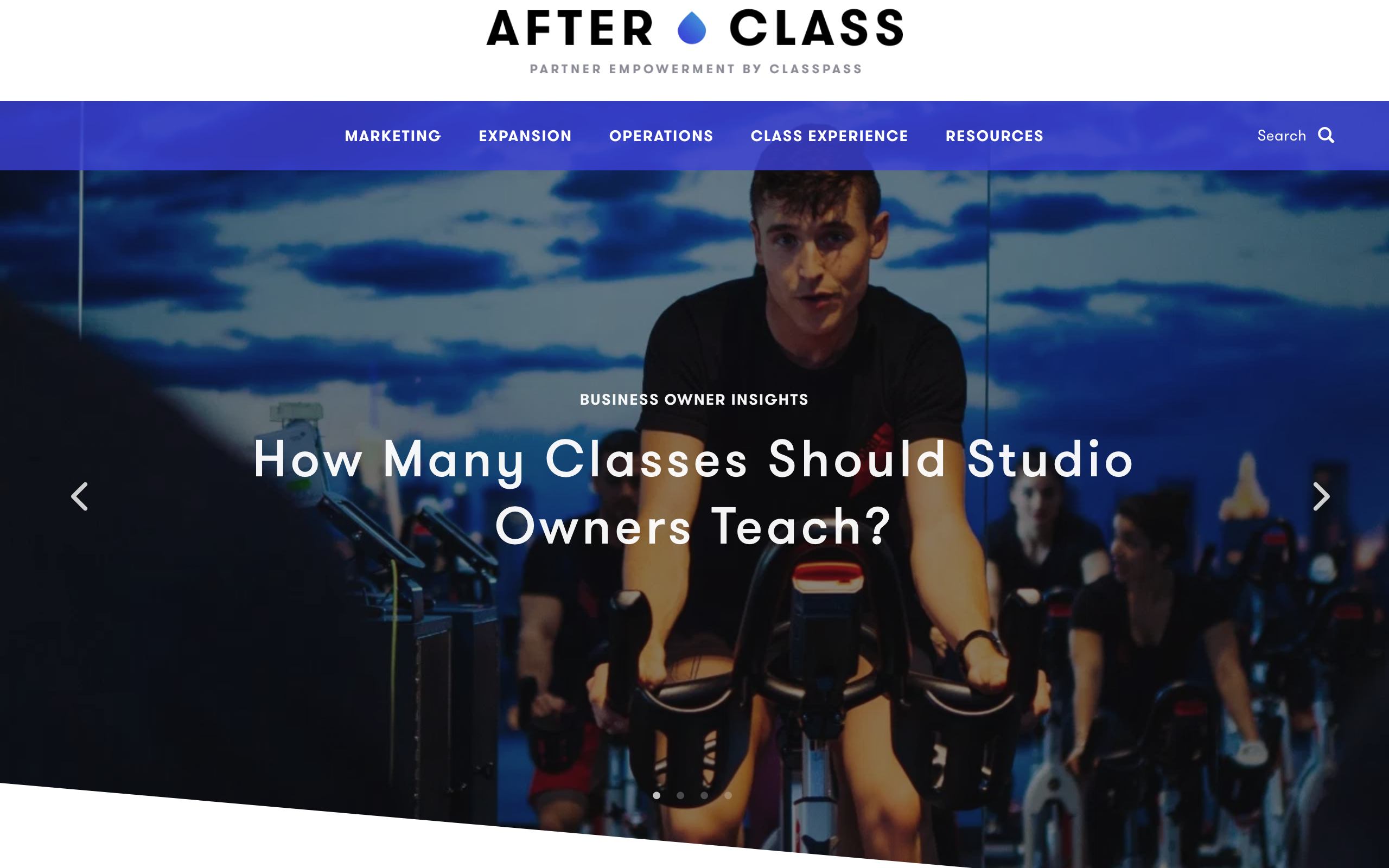 Aesthetically speaking, it's cutting edge, and conceptually, it is, too. Branded as a "partner empowerment" blog, the platform splits itself into topics covering Marketing, Expansion, Operations, Class Experience, and Resources – in short, everything a gym or fitness studio owner needs to know. But it's also "a community for fitness studios to connect with and learn from each other," according to the site's About page. And, "with a wealth of revenue-driving knowledge… as well as spotlights on emerging trends and top-tier studios and instructors, After Class is [a] go-to resource for timely industry news," curated for those that matter most to the brand.
After all, without all those participating businesses, where would ClassPass members go?
Ask yourself: What audiences can you use content marketing to engage beyond your primary target market?
 
Cultivating authentic, inspired social media communities
Social media provides a virtual alternate reality, right in the palm of anyone's hand. That's what makes the platforms so perfect for fitness-focused storytelling. You won't break a sweat while scrolling through Instagram or Facebook posts, but the right content and a strong, supportive community might just make you want to.
Community has been an essential part of Barry's Bootcamp, since long before the invention of social media. "Back in 1998, every instructor knew your name, your dog, your daughter, everybody; it was like 'Cheers,'" says CEO Joey Gonzalez. And "we've really tried to preserve that through the years."
Today, however, continued growth does depend on social – at least in part. And for Barry's, "our community is a huge driver for bringing in new customers," Gonzalez told Forbes last fall. On Instagram, a supportive yet playful tone welcomes users and puts them at ease, while inspirational yet real-life posts motivate them to do more.
#BarrysStories give people a chance to share their personal accounts of fitness successes and challenges, and few are more raw and genuine than Barry's own (seen above). Anyone can use the hashtag to tell their own tale, and a recent video series also highlights real people who have made the jump and given it their all thanks to these intense, specially tailored workouts. The stories offer the kind of transparency that truly helps people connect and ultimately pushes them to get into gear and take action. It's why the company's "clients become brand evangelists and want to share their experience with their own networks," Gonzalez says.
305 Fitness has found similar success on Instagram, but with the help of influencers, as well. The "rave-meets-workout" dance cardio classes make for perfect social fodder, where simple scrolling can suddenly lead to a heart-thumping would-be workout.
"The classes are so fun and upbeat that influencers really want to capture that energy, and Stories allow them the chance to do that," says Mae Karwowski, Founder and CEO of influencer marketing agency Obviously.
What's more, Karwowski says, "305 Fitness has been very savvy about using the platform to gameify the influencer experience, allowing them to unlock more classes and perks by choosing to post more. It creates a positive feedback loop between the creator and the brand and keeps them coming back. And because the brand has developed such a creative way to reward influencers for using Stories, they're getting a ton of really awesome content. That leads to people seeing those posts and wondering how they can get involved as well, because it looks like so much fun. And it feels very authentic, because it is." 
Ask yourself: How can you encourage your audience to tell stories on social media that inspire others to share and to get moving?
 
Serving content via connected devices
In 2018, we no longer consume content solely on our phones, tablets, and laptop computers. No, these days, modern technology means that content can live in many other places.
Companies like Peloton and Mirror deliver new, proprietary workout experiences via revolutionary devices, right into customers' homes. And unlike those Zumba and yoga DVDs collecting dust in closets across America, this is the start of an in-home exercise routine that people really want – even need – to do.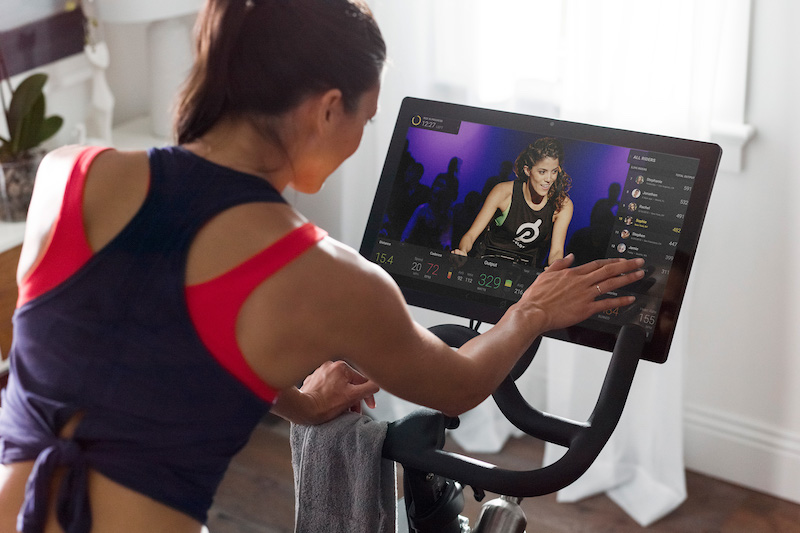 Hailed as a healthy habit that's highly addictive, Peloton offers indoor exercise bikes and treadmills that come complete with an interactive screen. The display functions as a window to the world, in a way, broadcasting live and on-demand classes happening in real-time at Peloton's New York headquarters. But users don't have to be in the Big Apple to join – or even anywhere nearby, for that matter.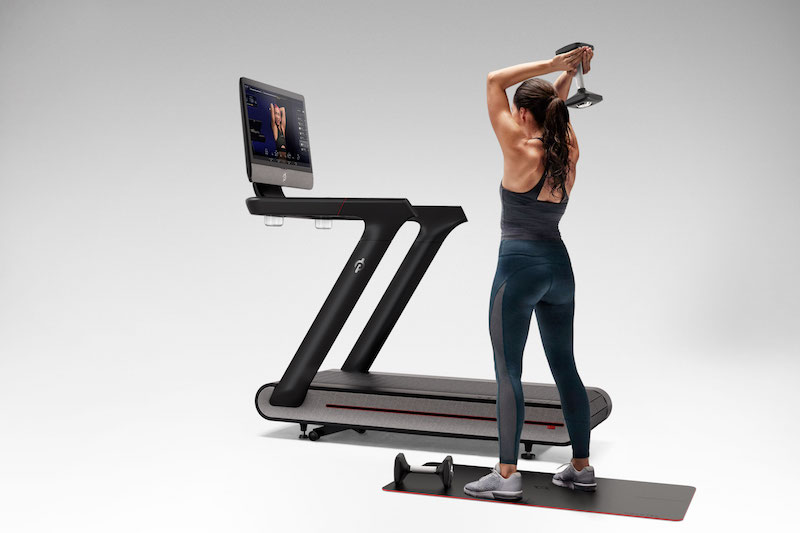 The 12 hours of live video Peloton streams per day is broadcast to homes across the country, providing a consistent array of fun, always-new workouts to those who prefer to train in the comfort of their living rooms. But with close-up shots of instructors shouting out personalized messages to subscribers, along with live data that shows how you measure up to other riders in the same virtual class, the experience is immersive enough to feel like you're right there in the midst of the action.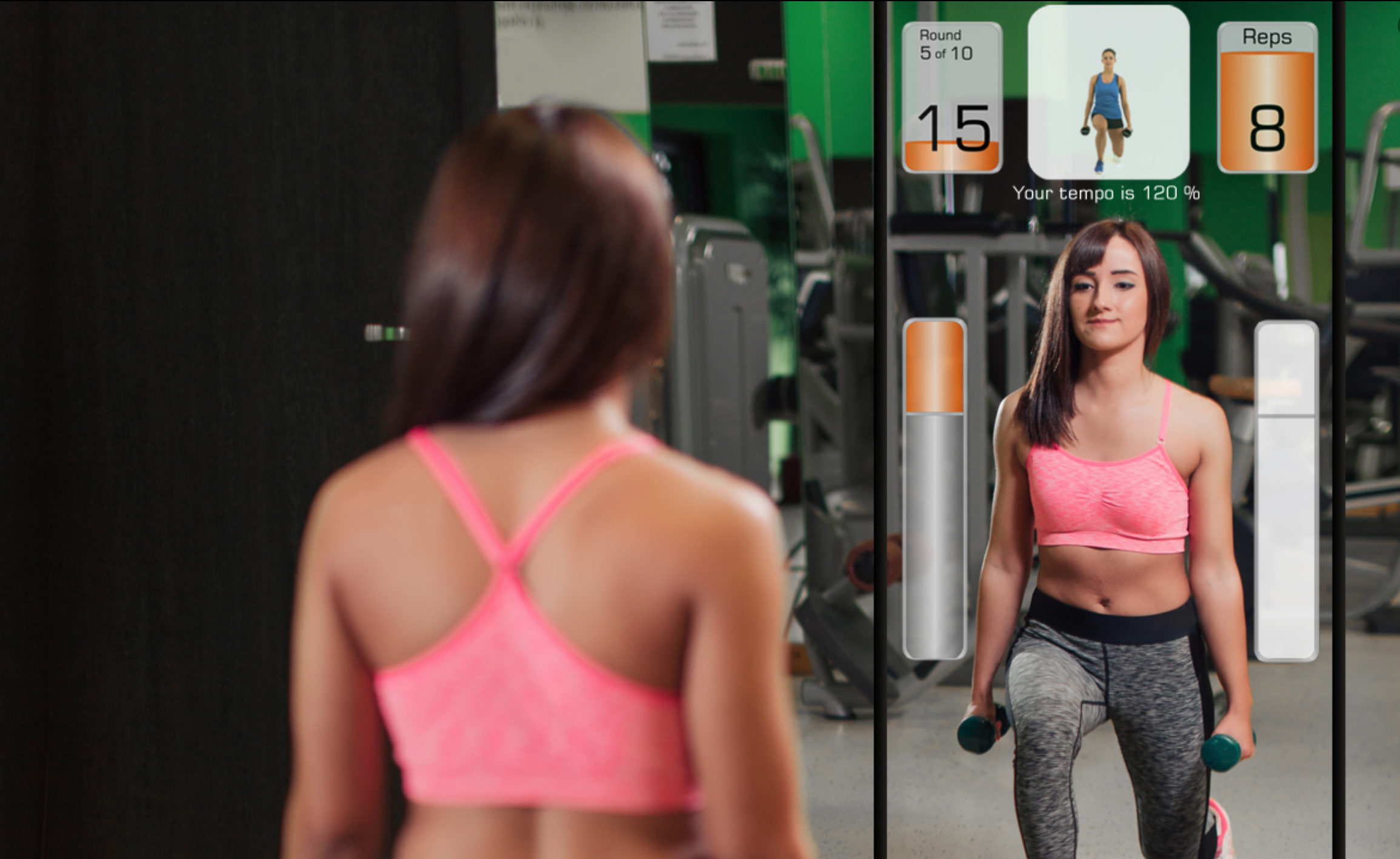 Mirror, a yet-to-be-launched fitness startup, takes that virtual experience another step further. With the help of "an LCD display, surround-sound speakers, camera, and a microphone," the interactive digital mirror literally sees its users, learns about their needs and abilities, and provides tailored training. And if that weren't enough, the device also streams on-demand workouts that users can do alone or with a buddy (the mirror can accomodate up to two people), and without the need for other high-tech equipment; think yoga, cardio, boxing, and strength training.
Ask yourself: What role can innovative technology like this play in your business? What connected devices do your audience use and what type of content can you deliver through them?
Creating voice-activated content
Somehow seemingly much less high-tech in comparison, though impressive nonetheless, voice-activated content is another trend we're seeing in the wellness space this year. Brands like Fitbit and Headspace have incorporated Alexa Skills into their offerings, an extension that works with Amazon's popular virtual assistant and that can be enabled for free with countless existing and soon-to-be applications.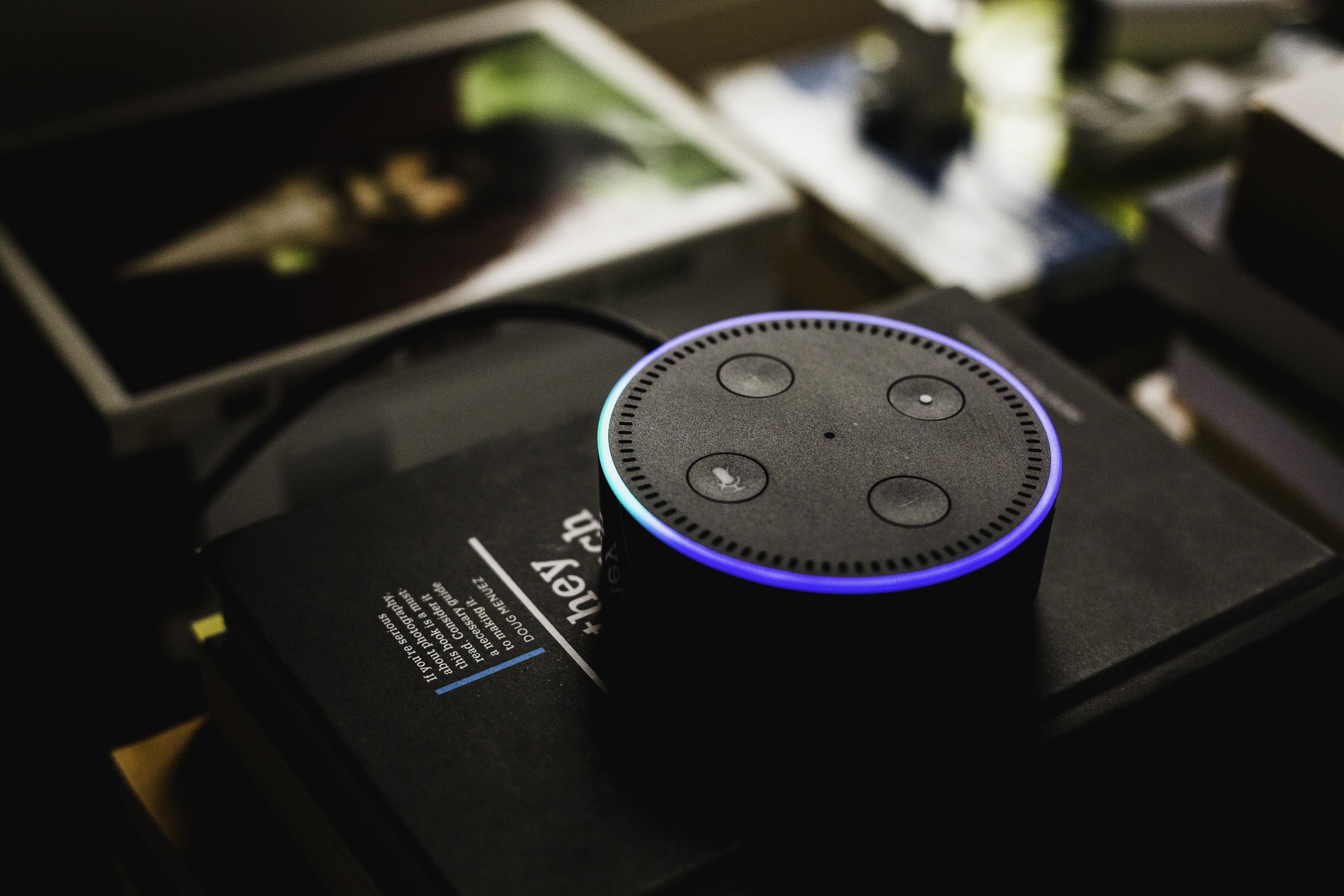 With a simple, "Alexa, open Headspace," users can choose from a range of commands that take them through their meditations or help them begin to wind down for bed. Likewise, with Alexa's FitBit skill, subscribers can check in on their daily stats, sleep patterns, and other fitness goals.
Both brands still have a ways to go in matching user expectations, but what matters is that they're already at it, experimenting in the speech recognition space. Time waits for no one, and neither does tech. Will your company rise to the occasion and take advantage of all of the tools available to our trade? If you want to stand out and succeed, you know what to do. And for those techies who just can't wait to feel the burn? Try saying, "Alexa, start 7-Minute Workout," and see what happens.
Ask yourself: Which parts of your product or content might lend themselves to voice activation capabilities with Alexa or beyond?