It's not all commercials and happy meal toys: fast food marketing has grown incredibly sophisticated with the introduction of social media. (Chipotle is doing literature now, in case you hadn't heard.) McDonald's, founded in 1940, serves 70 million people per day and holds 80 percent of the market in the fast-food burger category. Burger King, founded in 1954, is the second-largest burger chain in the world: 11 million people eat there every day. Whose content marketing strategy truly sizzles, though?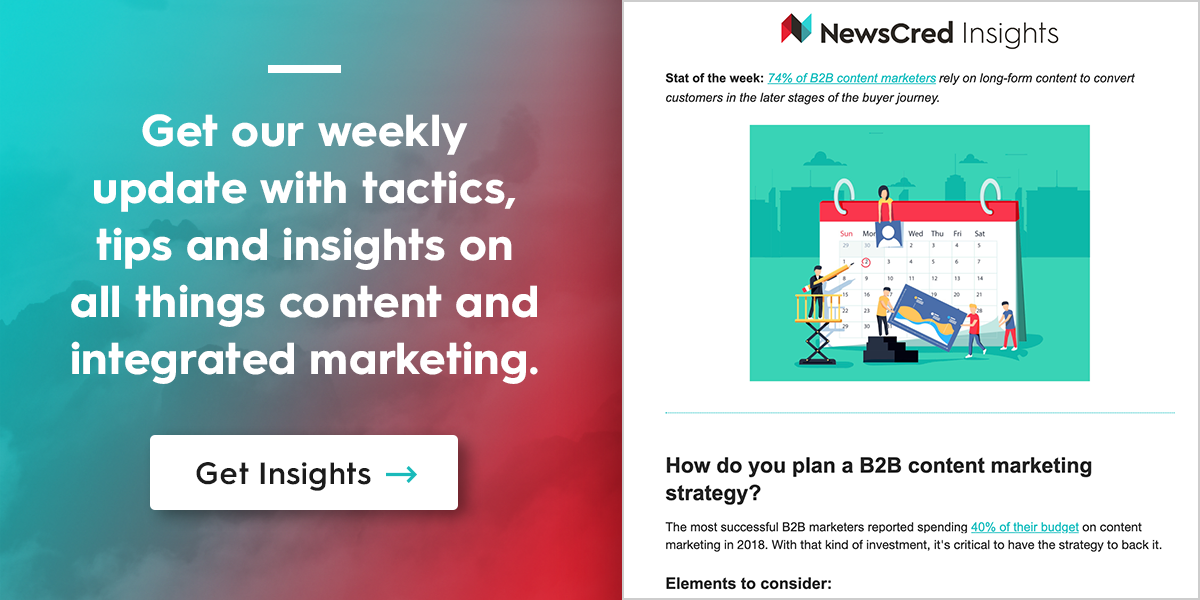 Overall Strategy
McDonald's: For a classic brand, McDonald's certainly innovates on social media. Two of the standouts in its content strategy are its Spotify channel and completely adorable Instagram, both of which invite digital audiences to "put a smile on." The Spotify channel features playlists that align to McDonald's mealtimes ("Wake Up!," "Late Night"), and the Instagram feed is full of creative, artsy fry-centric posts as well as user generated images.
Burger King: Burger King is also savvy across social channels, showing off its hashtag game with a #chickenredemption campaign that aligns digital with greater marketing efforts. Not every social media campaign remains focused on the bigger picture, and Burger King deserves props for it. Winner: Draw. Both details and big picture thinking are crucial for great marketing!
Usefulness to Consumer
McDonald's: McDonald's puts nutrition content front and center on its site, anticipating questions from consumers — a smart PR move as well as a smart SEO strategy. The site also includes tales from Moms' Quality Correspondents – an ambassador program for healthy eating options at McDonald's, with stories of food suppliers splashed across social media as well. These tactics put a human face on McDonald's' sourcing methods and reassure their consumers about food quality. Burger King: Burger King's site isn't as visually appealing as McDonald's, and pushes corporate information to a corner that looks a little dated in terms of design. That being said, the site does have pages dedicated to their commitment to their customers, food, and the environment, but doesn't back it up with examples as McDonald's does. Evidence is important to consumers when it comes to nutrition, and Burger King would do well to add some nutritional or food source information to their content mix. Winner: McDonald's.
Social Strategy
McDonald's: McDonald's displays wonderful visual content and recycles it across channels. Their blog posts and text-based content has a hip and fresh voice that plays into social media speak. McDonald's smartly aligns social posts with events: there's a #McdOneGoal World Cup hashtag as well as World Cup party social posts.
Burger King: Burger King's strength in social lies in inviting user content. Right in its Instagram profile, they ask users to use the #burgerking hashtag for regrams, which sets a welcoming tone for users to create content. Like McDonald's, Burger King also employs a friendly, laid back tone of voice that's playful and funny — who could forget the creepy hilariousness of "Wake up with the king"?
Winner: McDonald's. The bar continues to be set very high for fast food brands. Aligning with larger marketing efforts on social using hashtags, thinking creatively about how to incorporate real-world elements (like McDonald's World Cup french fries), and putting the content consumers find useful in the right places is incredibly important.
By Lauren B. Mangiaforte
Images courtesy of McDonald's and Burger King