Football season is here and if I'm being honest, you won't find me in a sports bar every Sunday nor will you find me obsessing over a Fantasy team. Long story short – I'm no sports fanatic.
However, something about the strategy of football always amazed me. The constant struggle of moving the ball yard by yard is a simple concept yet; each attempt is different from the next. Players huddle, the quarterback makes a few calls and then BAM! A play is made. Successful or not, this play came from The Playbook. A book filled with strategies to take home a win; ways to outlast the other team; solutions for making a comeback after that interception.
Now, I'm no football player – trust me, you should see my lack of upper body strength. However, I plan events; and hell, I wish someone would create an events playbook. Yes, there are TONS of resources out there but I wanted something tactical. I wanted to hear the good, the bad and the ugly and that was harder to find. So I came to the conclusion to write my own events playbook. This post will hopefully be the first of many that I'll write for event marketers and producers out there. Your prayers have been answered – or should I say your "Hail Mary's" – see what I did there?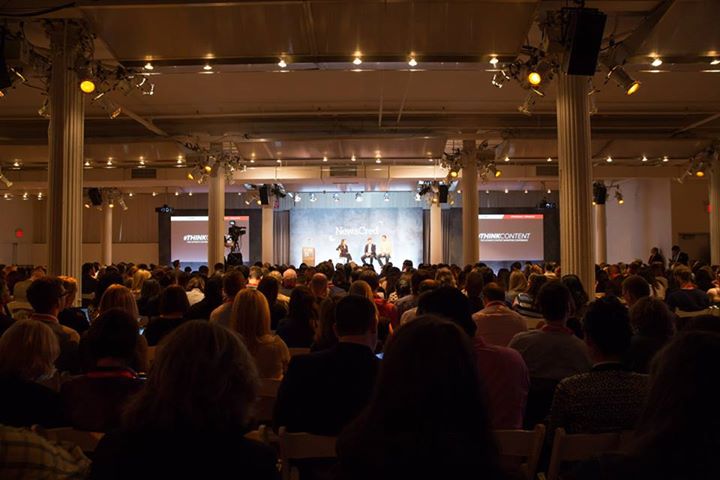 #ThinkContent Summit 2015
So this blog post starts at the beginning – "I want to be an event planner, how do I get into the industry?"
STEP 1: Can You Hack It In Events Marketing?
Assess your own abilities and be honest with yourself. Event planning sounds like a luxurious job and believe me, there are plenty of perks, but the job is intense. You need to be connected at all times, and ready to handle any obstacle thrown your way. If you are willing to work long hours, put in hours of research and analysis, are comfortable with stressful situations, organized and detail-oriented, have the ability to multitask and think outside the box then this could be the profession for you. Ultimately, event planning is not just about planning parties, it's about staying within budget, being creative, thinking strategically and adapting to last minute changes and unforeseen obstacles.
STEP 2: Find Your Niche
There are a number of different event jobs out there. You'll need to decide if you want to be a generalist event planner or if you want to specialize in a particular type of event. Generalist planners are willing to plan any kind of event – you name it, they'll plan it. You may rather specialize in a certain type of event like weddings, corporate events, sporting events; the list could go on and on. Regardless, there are pros and cons to each but the beauty is you can always change your path. If you start working at a venue planning different events, you could easily divert to working for a venue that hosts weddings only. Personally, I specialize in corporate event planning and love it because I get to plan a number of different, out of the box events that require skills that happen to be my strengths.
STEP 3: Get Down To Business
Try to gain event experience wherever you can. If you can find an event internship prior to joining the working world, do it! Lots of corporate companies and venues look for spring, summer and fall interns but look and inquire early! Most places look to fill these open positions months prior. Below are a few resources that can help with your internship search; Google search can also yield some opportunities available.
Just as a side note, event teams usually report to the marketing organization at most companies. Demand Generation, a component of the marketing team, is typically where you'll find the event team. You may want to consider taking an opportunity that would give you exposure to these teams; it could be a good way to get "in" with a company you like.
If you work full time and are considering entering the event planning world it's hard to do another job on top of your day job. Consider asking to help your current company plan internal events for employees – maybe the summer or holiday party, or fun employee outings. Make the most of the situation you are in! Events can be incorporated into most businesses – find that way and offer to make it happen.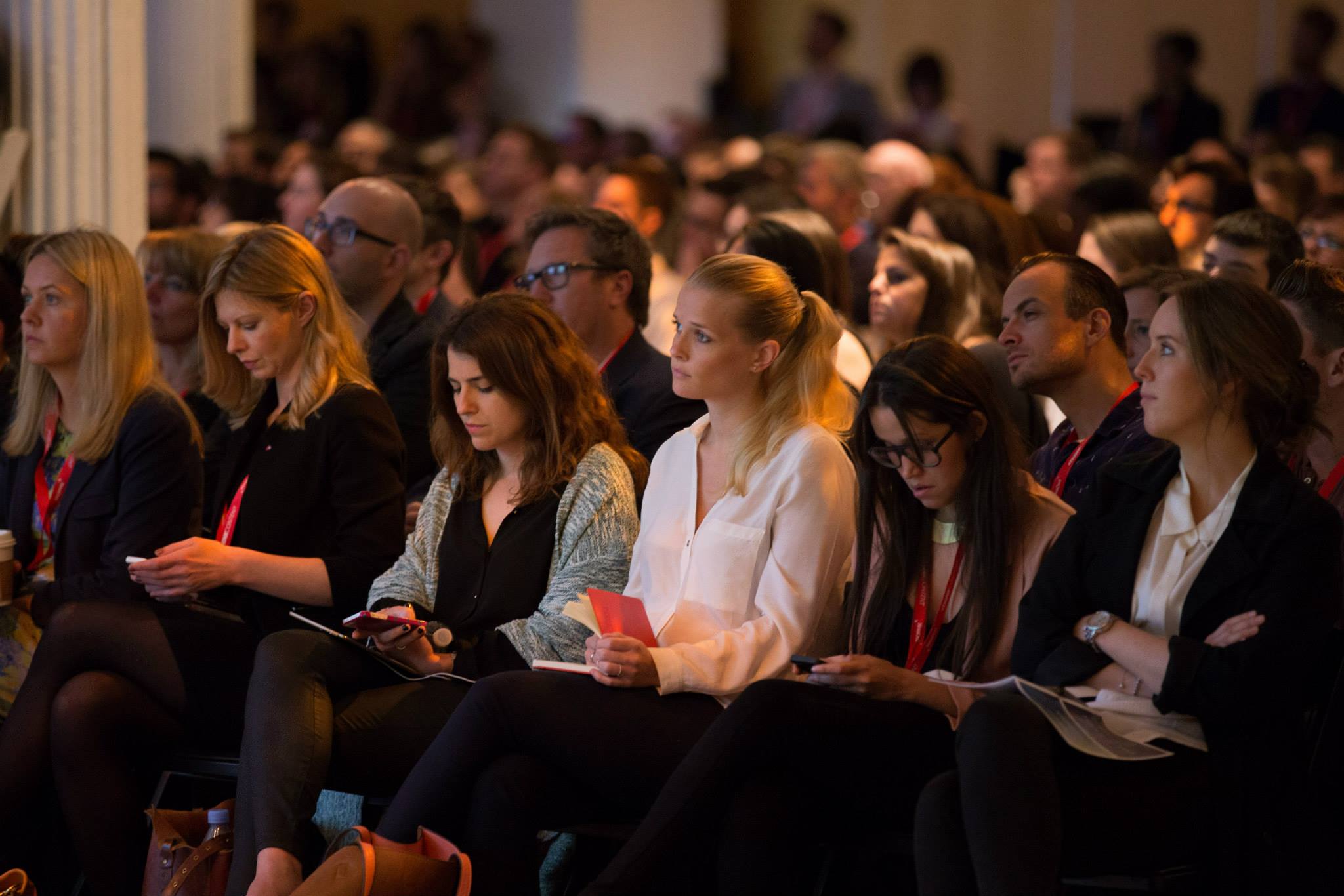 #ThinkContent Summit 2015
Many local nonprofits in your community need help coordinating events, so you may want to volunteer your time after work or on weekends. You could also talk to small local businesses to see if they are considering incorporating events into their business model. Then offer your time to help these businesses get their event department off the ground – it will help them grow their business and help you build a portfolio.
If you can't find an event related job or internship look for a job that will give you the skills you'll eventually need. Jobs that will help you develop your communication and problem solving skills, foster your creativity, and teach you how to multi-task and manage time are encouraged. Jobs in the catering, restaurant, hotel industry, floral, audiovisual, production and technology industry are great options.
STEP 4: Show Em' What You Got
Build a resume and keep a portfolio! I can't stress how important this is. Take pictures of everything you create and update your resume and portfolio frequently. You'll never know when you'll need it. Here are some websites to help you develop an online portfolio. Pro-tip, when interviewing consider having your portfolio ready on an iPad (your own or borrowed from a friend) to show off your work!
Also, don't forget to keep all of your planning files and research. I sometimes revert back to information and templates I created years ago. I recommend keeping a running document of your favorite vendors you meet along the way. Connections are key in the event world. If a vendor likes you, they will move mountains for you. And building that relationship takes time – so don't ever forget about the people helping you build your event.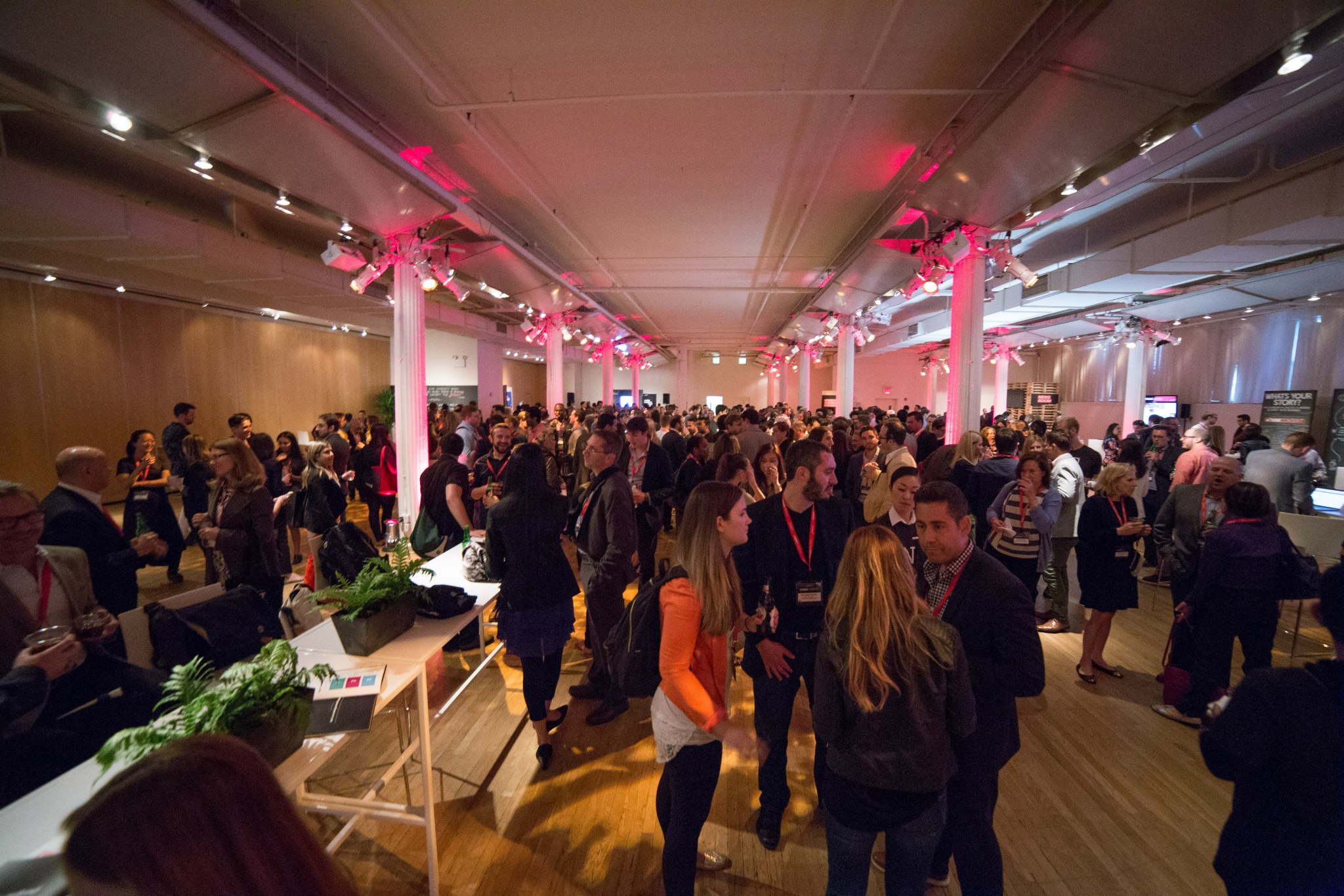 #ThinkContent Summit 2015
STEP 5: Put In The Time
Network, network, network! The business world is a small one and everyone seems to know everyone or know someone. Use every opportunity you're presented with as a networking opportunity. Someone you randomly meet could hold the keys to you landing the event job you always wanted.
Stay fresh and creative! Subscribe to event publications; some have printed magazines sent on a monthly basis and others have emails newsletter that you can count on to be in your inbox every day. Below are some I find the most helpful. Good ideas come from inspiration. I recommend taking 30 minutes out of your day to browse through event related content. If you see something that inspires you, save it, pin it, file it away! Sometimes, during interviews you'll be asked to spitball a few creative ideas, pull your ideas from your already developed arsenal!
There are also a number of industry events you can attend to hear from the experts. In most markets there are also trade organizations that you can join to meet other professionals and vendors. Some top industry events and organization picks are below.
Know someone in the event planning industry? Ask him or her to be your mentor! Go to them when you need advice. If the opportunity presents itself, ask to shadow them at an event or help them with projects. They would also make an incredible reference! And don't forget to ask these mentors for feedback if you do help them with a project. It's important to grow and be efficient. The only way to do that is to hear how you can improve.
STEP 6: Work It
The job isn't going to miraculously come you. I mean it could, but it's not very likely so put in the hours to find and land your dream job – it's out there!
The event industry is not always glamorous, so I guess it could be compared to a sport like football, right? There will be times when you'll question why you do "this" to yourself or times when you'll really feel the pressure; However, I can't describe the amount of pride and satisfaction you'll feel when you see your hard work come to fruition. The hours you'll put in become worth it and you'll itch to plan something else. Good luck with your search!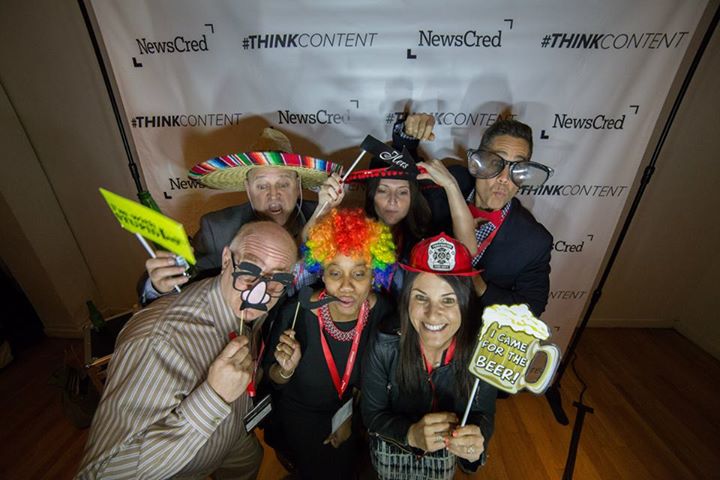 #ThinkContent Summit 2015
BONUS ROUND: Best Practices For Successful Event Execution
– Realize that something will inevitably go wrong. No matter how much you plan for unforeseen obstacles. When that moment comes, keep a calm head, use your resources, and find a solution that will remedy the situation. It may not be the perfect solution but enough to get the job done.
– Make the attendee experience as positive and rewarding as possible. Your event needs to make a great impression from the minute an attendee walks through the door to the time they leave. It's all about creating a positive event experience for your guests and in order to do that, put yourself in their shoes. How would you feel if you had to wait in line for more than 10 minutes? What if you were a vegetarian and there was no food to accommodate your dietary restrictions? Slow down, take a step back and think about the experience from an outsider's perspective. Consider taking someone not involved with the planning through the experience for their feedback.
– Don't forget you need people to show up! Sometimes as planners and designers we get caught up with event production and if people don't show-up that's a huge a problem. Spend just as much time driving RSVPs as you do on production. They are equally important.
– Get your team prepped and informed early! You rarely event plan solo and there are typically a number of responsibilities that will rely on a team of people. Be sure to notify those involved as early as possible about the assets they need to deliver and keep the communication open. When we plan events at NewsCred it's a team effort: demand generation, creative, content, social, brand and sales. Let them know what you're going to need and let them know early! Don't forget to share your event objectives. This will keep everyone aligned and working towards the same goal.
– Make a list and check it twice! Well, maybe check it three times. There are so many details that go into a single event. Keep a list of your event tasks that include the status and miscellaneous notes related to the task. As your event nears you can follow-up on outstanding actions and ensure vendors deliver on the promises they made earlier. When following up with venues and vendors reconfirm details like delivery and pick-up dates and times, ordered items, day of contact details, arrival instructions, and outstanding balances. Be sure to give yourself enough time to do this follow-up in case you need to make alternative plans or find a back-up.
Melissa Blazejewski is the B2B Events Manager at NewsCred