Editor's note: This article is based on a presentation at Content Marketing World 2019 from RazorSocial's CEO, Ian Cleary.
---
Creating net new content that fills your entire editorial calendar and drives business results can be a time- and resource-consuming task. And while it's obviously important to continue to create new and fresh content as part of your content marketing strategy, you shouldn't neglect the pieces you already have.
Whether your goals are to increase newsletter signups, content downloads, or demo requests, here are a few tips from Content Marketing World speaker and RazorSocial CEO, Ian Cleary, on how you can breathe new life into existing content.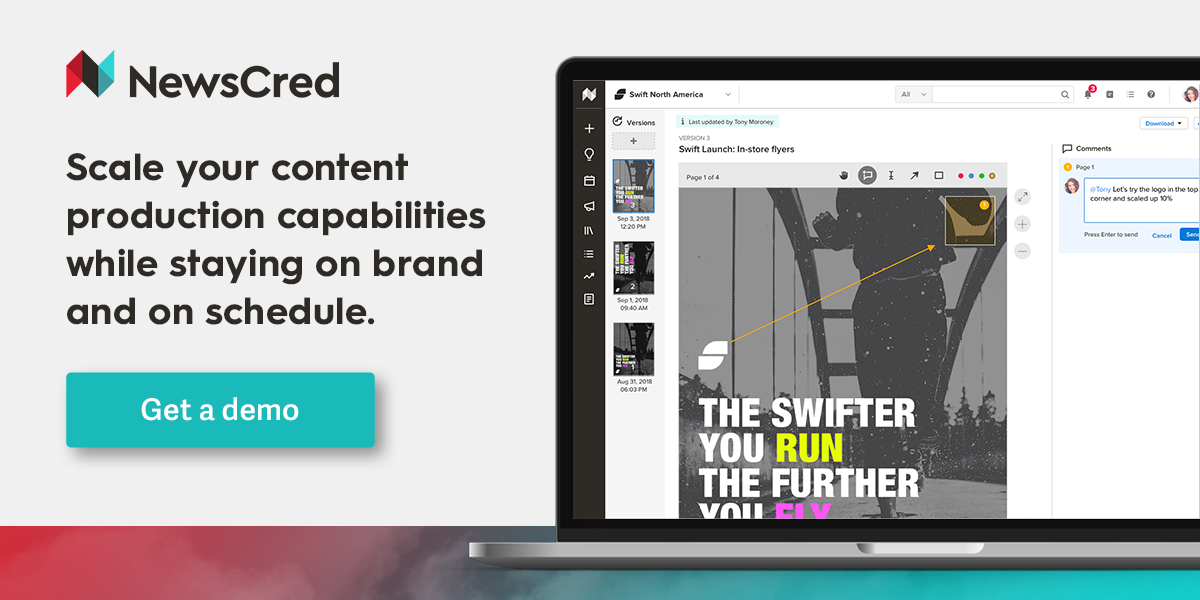 Drive traffic from the backend
All content marketers know the importance of backlinks from an SEO strategy standpoint (and if you don't, backlinks to your content from other articles are a crucial factor in Google's organic search ranking). So when trying to drive more traffic to an existing piece of content, you'll want to boost your search ranking for your target keywords (let's be honest, page 2 of Google may as well not even exist), which can be done by building up backlinks. Another plus of backlinks: for highly-searched keywords, the first few links on the SERP are probably getting the majority of traffic. If your content is linked in one of those articles, you're more likely to get clicks to your website.
However, you'll want to be strategic with your backlinking efforts — you should focus on finding high authority pages (both your own and on external sites). Backlinks to your article from high authority domains will give your content a better chance of ranking higher and therefore, receiving more traffic. Use a tool like MozBar, which allows you to see the page authority and domain authority for links searched in Google so that you can get the most bang for your backlink buck.
Once you've identified the high authority pages and domains that are relevant to your product or service, now you have to figure out how you're going to secure those backlinks. Here are a few ways you can go about it:
Ask the person in charge of the content for those high authority pages for a link exchange
Offer to write "guest posts" on high authority sites that are relevant to the products/services you provide. Pitch a topic related to a piece of content you want to rank better so that you can link back to your existing post
Become a guest on a podcast or webinar and strategically mention resources you'd like to point traffic to
Find broken links on your competitors' websites (you can find these in tools like SEMRush), find out who is linking to them, and reach out to them with alternative links from your own existing content
Use a tool like Buzzsumo to find where your brand name has been mentioned without being linked and reach out with a link to the existing piece of content to which you're trying to drive traffic
Pro tip: In addition to backlinks, make sure that your technical SEO is optimized, too. Here's a checklist of what to look for when conducting a technical SEO audit.
Get the most out of your content
Obtaining backlinks can sometimes be out of your hands, but optimizing your existing content to drive conversions is low-hanging fruit. Depending on the healthiness of your website, you might want to consider doing a full content audit in order to really boost traffic and conversions. Here are some of the things you should focus on when optimizing existing content:
Look at older content you're ranking for and refresh it (focus on the top 20 posts that drive people to your site and make sure they're updated and optimized for target keywords)
Redirect content that doesn't receive a lot of traffic to other links on your site
Remove old content with no backlinks and no traffic within a year
Optimize any content that you rank for on page two of Google
Add CTA's — both inline and as popups (gated downloads, newsletter sign-ups, etc.) — to existing content that already generates a high volume of traffic
By taking stock of the content you already have, you can easily make iterations that will generate more traffic and drive readers to take action.
For more from Content Marketing World, watch our CEO's session on why content marketers should lead the transformation to integrated marketing.
Ali Hart is NewsCred's Content Marketing Manager.