Ask any content marketer about their strategy, and chances are, there's a funnel involved.
The visual is ubiquitous for both B2B and B2C brands in nearly every industry, and it's no wonder; the funnel is a simple way to illustrate a much more complicated process of moving an audience from awareness to engagement to conversion.
Yet, it's time to rethink that funnel, says Dusty DiMercurio, Director of Content Marketing and Social Media at Autodesk, the design and engineering software company.
"Content is valuable pre- and post-purchase," he says. "Marketers need to think about the whole journey. It's fine to focus on the stages, but to do so in the context of the entire lifecycle."
DiMercurio has been at Autodesk since 2011 in a number of roles, first as Head of Product Marketing for AutoCAD software, then as Head of Small Business Marketing.
"I've always been a content guy," DiMercurio notes. And it's true. As Head of Small Business Marketing, DiMercurio launched Autodesk's first content marketing initiative, a blog called Line//Shape//Space, designed to drive inbound leads by addressing challenges that "very small businesses face." It was wildly successful; Line//Shape//Space won awards and gained attention from business units across Autodesk that all wanted to be part of the content marketing program. In September 2016, Line//Shape//Space relaunched as Redshift, a content hub that's better equipped to sit at the center of the Autodesk customer journey.
It's in this position, as head of the team that manages Redshift, plus Autodesk's overall content marketing and social media strategy, that's led DiMercurio to rethink the customer experience.
At ThinkContent New York, he'll be speaking about the new customer journey, content's role in it, and what marketers need to do to prepare. Here's a sneak peek: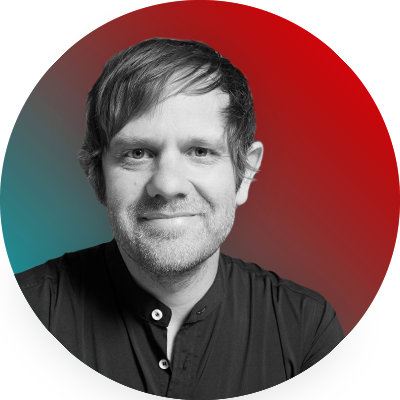 Dusty DiMercurio, Director, Content Marketing and Social Media, Autodesk
The Need to Focus on the Customer Experience
The customer experience is a hot topic among today's business leaders.
"Businesses are realizing that they're competing against the best customer experience anyone had that day," says DiMercurio.
That means that your competitive set is not just the top players in your respective industry – it's every company that your audience engages with. Take Amazon, which DiMercurio cites as a prime example. "When is the last time you needed to call Amazon?" he asks. "If someone needs to call or email Amazon, then the company sees that as a business defect that needs to be fixed."
This is the standard to which every company needs to hold itself.
"Tolerance for bad experiences has gotten so low that people will just bounce," DiMercurio says.
What Today's Customer Experience Looks Like
Today's customer experience is not a funnel, but rather an infinite loop, according to DiMercurio.
It doesn't begin with awareness and end when someone becomes a customer. It continues as customers onboard, learn more about your products, adopt them, evangelize your brand, and, eventually, become return customers.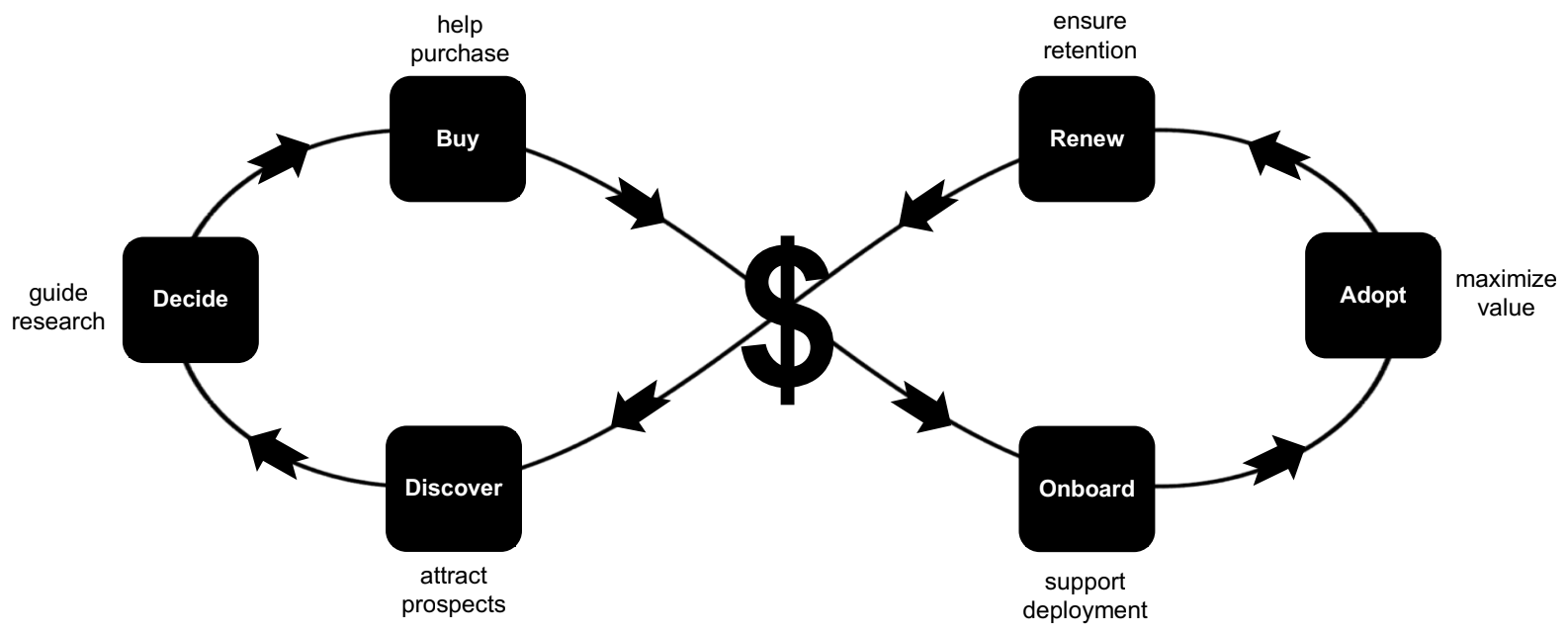 This is the way of thinking that the most beloved brands have already embraced, and one that all marketers must, as well.
The Role of Content in the Customer Experience
Key to the customer experience: content, because it offers value.
However, "content is no longer just marketing's problem to solve," says DiMercurio. Every department involved at every stage of the customer experience needs to be involved in the content strategy – which should, ideally, be a single, unified strategy at the company level.
That's easier said than done, though. DiMercurio is still in the process of implementing it at Autodesk, making steady progress by working with key stakeholders at each stage of the journey and getting their buy-in.
Content Marketing Best Practices for the New Customer Experience
So how can marketers start tailoring their content strategies to this customer experience?
In its simplest form, "there are essentially three different kinds of content that a business creates," according to DiMercurio.
The first kind of content is about building brand affinity. It's where you help people understand your brand and values – and hopefully fall in love with your brand. That should be the main focus, not driving demand or acquisition. This content should be designed to influence audiences irrespective of whether or not they're looking to purchase anything from you.
"This kind of content can raise all boats and be relevant at all customer journey stages," DiMercurio says. "At Autodesk, we refer to it as owned media – and Redshift is our primary owned media channel."
The second kind of content is designed to drive demand. "That's typically what marketing calls 'content marketing,'" DiMercurio says. "It's audience acquisition and moving people through the journey to buy."
The third kind of content is designed to help customers be successful. "A lot of that is onboarding content, and content that helps them understand products and maximize value from their investment: education, training, tutorials," says DiMercurio.
Marketers have not traditionally focused on this third stage, and it's proving to be one that's increasingly important. However, onboarding and customer success teams would ideally be producing and distributing this content in accord with the company's overall content strategy.
The Pros and Cons of Personalization
Personalization is another trending topic among marketers, these days. With marketers striving to get the right content to the right people at the right time, how big a role will it play in the customer experience?
DiMercurio, who's been using personalization features on Redshift since 2016, has mixed feelings.
"Personalization can be a double-edged sword in that it can lead to an echo chamber," he says. "Different stories can provide different points of view that are really valuable. If someone is reading a construction story, for example, don't just serve more construction stories; serve orthogonal content to make someone's viewpoint more well-rounded and well-informed."
Instead of going all out with personalization, marketers would be better served by taking their customers' mindsets when creating content. "What are you trying to do for your customers? You're trying to create value. And the only way to do that is by thinking about the context," says DiMercurio. What information are they seeking at their particular journey stage?
In today's crowded space, brands with a purpose also tend to stand out, DiMercurio adds. Your values and ideals give people a reason to care about your brand.
"Is there a cause or purpose behind your company and the products you make?" DiMercurio asks. "Those are the kinds of factors that influence who audiences ultimately decide to do business with."
Want to learn more about the future of the customer experience? See Dusty DiMercurio at ThinkContent New York! Register now.

Heather Eng is NewsCred's Executive Editor.