Brands have the power to change the world. They have a platform, an audience, and the resources to spread a positive message. The team behind Dove realized that in the early 2000s and started on a journey to make women feel better about themselves.
Unilever, the corporation that owns the Dove brand, first launched their message of female empowerment in 2004 with their 'Campaign for Real Beauty'. This included marketing messages and ads that showed that all women are beautiful, no matter their size or perceived imperfections in themselves.
According to Rob Candelino, general manager and vice president of marketing for the company, Unilever decided to run this famous campaign after discovering that only two percent of women describe themselves as beautiful. During his 2016 #ThinkContent Summit session, he said that at the time "not a lot of brands were creating content with purpose. But we felt compelled to act."
Candelino started out as an intern for Unilever 19 years ago, and has since witnessed its growing dedication to cause marketing. In 2006, Dove released a short film called "Evolution" which showed what it was like for women who become runway models. It received over 27 million hits on YouTube. In 2013, the company put out a video called "Dove Real Beauty Sketches" in which women were shown sketches of how people described them. They come to the realization that they are lovelier than they think. Currently, the video's been viewed more than 66 million times.

Unilever has been successful because they tapped into real issues that women face. It all started with research.
What women really think
To determine their tone and positioning for marketing campaigns and advertisements, Unilever teams up with several non-profits and creates focus groups to receive feedback from real women. They will come up with concepts and ideas for ads, and then go back to the women they serve and ask if they're properly representing them. Oftentimes, Candelino said, his company is in the ballpark. It's a feedback loop with women and they help Dove shape the final product.
Aside from finding out that a majority of women wouldn't call themselves beautiful, they also came to the conclusion that four in ten girls don't like their curly hair. Only 10 percent of women with curly hair say that their hair is beautiful.
According to Candelino, one-third of American women have curly hair, which means that there are a lot of women out there who need a confidence boost. Additionally, 86 percent of women reported that they feel a societal pressure to conform and make their hair look a certain way.
To market their hair care products and get their positive message out into the world, in 2015 Dove gave the world its first ever emojis with curly hair and started a hashtag called #loveyourhair. They also released a book called "Love Your Curls" and made a customizable, free e-book of it available for download. Their "Love Your Curls" video has more than 11 million YouTube views, and the emojis were downloaded 928,000 times. The e-book download numbers reached over 101,000.

By tapping into a topic that's rarely covered, and showcasing real women, Dove was able to hit a nerve with their advertisements. They gave the everyday woman something to relate to, and made her feel like she wasn't alone in her negative thinking. Dove, with all of its resources and reach, gave women a voice.
Collaboration for success
When producing content around the feedback from women, the team at Unilever keeps one thing top of mind: That they're working towards something bigger than their brand, their company, and themselves.
Candelino said that at Unilever, the staff realizes that they are one team, and they have to set aside their individual egos. "If you want to create content with purpose, you have to succumb to that as your motivation and not what your business card says."
Oftentimes, brands don't think they can make a difference in the world, which is false, according to Candelino. Businesses are already making an impact just by existing. However, they can really contribute to society by taking a stand for what they believe in. "I don't buy the argument that brands can't do this," he said.
Perhaps company teams simply need to sit down, come up with causes they believe in, and figure out how they can tie them into their ads and content. When they put uplifting messages out into the world, brands can not only increase their sales, but also make a positive impression on society at large.
Content with purpose
When Candelino looks at the comments on Dove videos, ads, and social media posts, he'll often see that women are grateful for the messages the company is sending. One woman posted, "It took time, but I love my curls more than ever and [am] embracing them with selfies #loveyourhair."
Unilever takes a stand, and then creates a comment on society through their campaigns. Then, the people they are paid to serve, the customers, reinforce those comments through their posts, said Candelino.
Dove still has a lot of work to do though. In his #ThinkContent Summit presentation, he encouraged participants to search for "beautiful hair" on Google. What came up were images of models and perfectly Photoshopped women who had professionally crafted hair. He said that success for his brand will be when in society, there is a broader, more representative depiction of beauty.
"Brands can make a real difference in the world," he said. "As the brand leaders, it's a monumental accomplishment for us to make you feel better or stand a little taller today. [We're] understanding our place in the world and what it is we can contribute to people."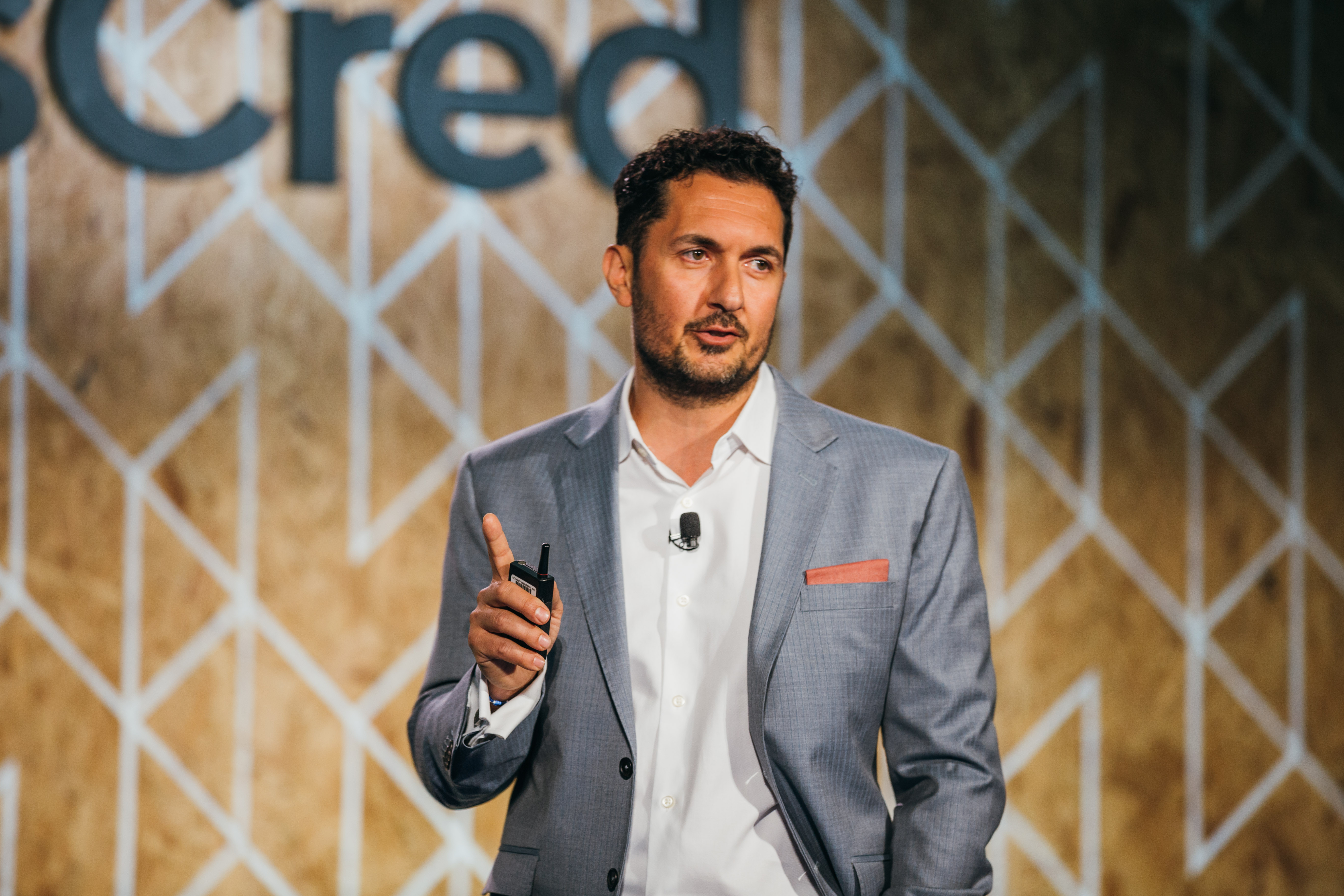 Key lessons from Robert Candelino
Businesses have the power to impact the world by speaking about prevalent issues and putting out positive messages
Brands need to determine what topics are important to their customers by actually speaking with them
Cause marketing only works if everyone at a company can put their ego aside and be on the same team to accomplish a goal
By showcasing real customers, brands have a better chance at connecting, strengthening company loyalty, and making sales
Actionable insights to take in your content marketing strategy
Find out which issues your customers care about and discuss on a regular basis. Then, see what you can add to the conversation and perhaps change about it.
You need to get to know your customers before you attempt to create any campaigns around them. Hold focus groups, collaborate with organizations that serve customers in your demographic, and look at what they're talking about online. You could create a hashtag to see these conversations more easily.
Look at the feedback you receive when your content goes live. Is it validating what you're saying? Are you hitting the mark? If you're not, go back and reevaluate how you can improve your campaign next time around. Maybe even respond to the feedback to get a better sense of where you went wrong, as well as what you did right.
Assemble a team of people that believes in the message you're attempting to spread. Encourage teamwork along with individual efforts. It's also when each member of your team can contribute to the cause that you'll see the best results possible.
For more on cause marketing and how your brand can make a difference in the world, watch Robert Candelino's talk from the 2016 #ThinkContent Summit in full.