Voice-controlled home devices, like Amazon's Echo with its Alexa technology, are giving marketers new platforms to connect with fans and customers. Some brands have already jumped into the voice-enabled arena, offering frequently updated creative content to users who are looking for interactive ways to learn and be entertained.
Take a page from these companies that are early adopters of content marketing on connected devices. They're listening closely to their customers' needs and producing audio content that creates and enhances relationships.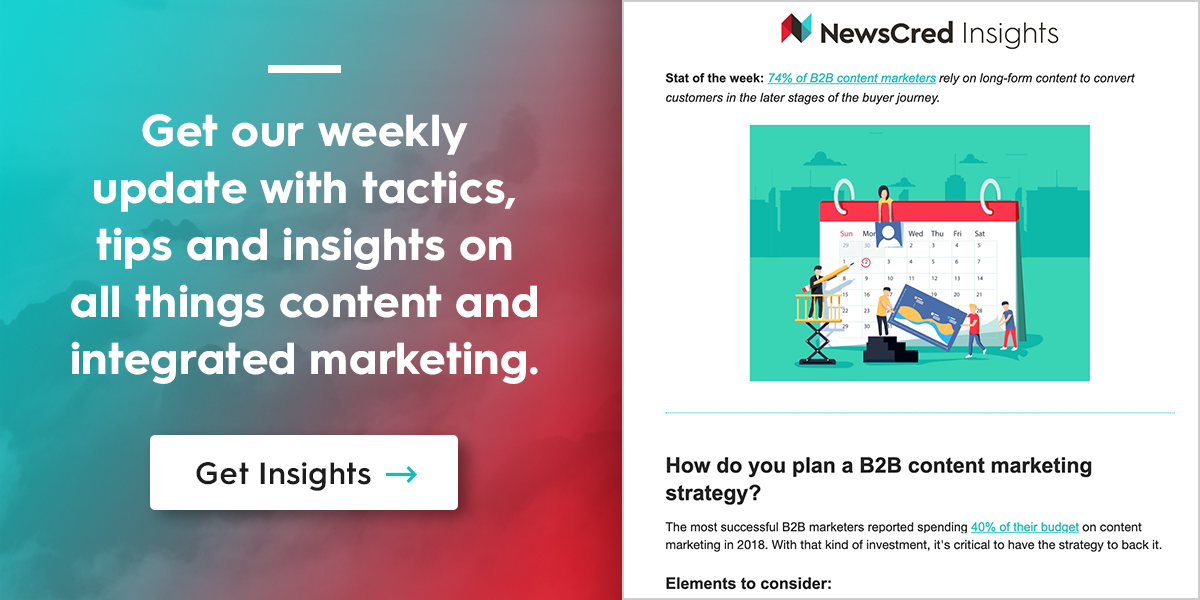 B2B Skills
If you're a marketer, not only are these great examples of Alexa skills geared for B2B audiences, but you might want to add them into your own listening rotation to pick up tips and try out helpful tools.
Marketing School
Leave it to Neil Patel and Eric Siu to be among the first well-known marketing minds to develop an Alexa skill. Every day, subscribers have access to 10 minutes of podcast-style marketing tips and advice.
One recent daily brief featured the debate on whether or not to budget in SEO strategy for your website from day one, or to launch and fix and figure out as you go. Going deep into topics that the audience cares about is what makes this skill worthy of any marketing professional looking to add to their "daily briefings."
Digiday
You're most likely already familiar with Digiday as a leading portal for digital marketing industry information. Now you can get briefed on the top marketing news in 90 seconds as you drink your morning coffee. And it's done by a real voice, not a robotic-sounding one, which is always refreshing.
A recent update included a story about Facebook taking on YouTube, and one about recipe publisher Tastemade debuting new web shows. It's a great way to hear news of the day that's relevant to your job – without having to go to a website or log in to LinkedIn or Twitter.
Web Analytics
Wondering how a new campaign is doing? Instead of accessing Google Analytics and looking at the reports, just ask Alexa to pull the numbers for you. This tool is a good one for marketers who have to stay in tune with real-time traffic data. Make your queries as broad or as granular as you want, from a monthly overview to how much average time people spent on a particular page. Just use commands like, "Alexa, ask web analytics for the complete report for yesterday," and your virtual administrative assistant will pull your data in seconds.
Giant Spoon
As a marketing strategy and communications agency, it makes sense that Giant Spoon would want to distribute its own content in an innovative way. While you won't find in-depth, mind-blowing content here, it's lighthearted and fun and captures the feel of the company.
For example, if you ask Giant Spoon for advice or brainstorming help, expect a snarky response. One we got: "Sorry, we are low on ideas right now. Just hire an influencer or something." Another: "Hire Tony Hawk to skateboard into the hearts and minds of your audience." Consider launching it as a fun ice breaker at the start of a meeting.
GaryVee 365
For a dose of morning motivation, add Gary Vaynerchuk, himself, to your daily flash briefing. Warning: Make sure the kids are already out the door because there may be a few F-bombs. In a recent diatribe, he tells listeners that the problem that could be holding them back is that "you're not willing to give up dumb sh*t for a better life."
A good takeaway from GaryVee's skill is to stay true to your brand voice and tone so that fans and followers get a seamless content experience across platforms.
B2C Skills
Alexa is a great way to reach a wider consumer audience, which is why more and more brands across verticals are creating audio content to capture and engage with listeners. Here are some worth emulating.
The American Heart Association
It's not unusual for major health organizations to provide helpful content to their audiences, but the American Heart Association's skill is designed to help in emergency situations. You can ask about how to perform CPR (and it will walk you through step by step), or what the warning signs of a stroke or heart attack are.
While it doesn't replace calling 911, it's good to know that you have a voice-controlled medical reference book at your disposal.
The lesson here? Think about what benefit or value you can provide your core audience, and figure out how to adapt it to the voice-enabled platform.

Ask Stubb
If your idea of heaven is standing at the grill, you're probably familiar with Stubb's line of barbeque sauce. Now, you can enable the brand's Alexa skill, Ask Stubb, to up your grilling game. Not only can you get great recipe ideas and tips – they're from good ol' Stubbs, himself. Here's a sample tip: "Don't ever put ribs on top of each other. You have to allow space for the heat to penetrate."
When you hear his voice, you can just tell that he knows what he's talking about. And it makes for a more genuine user experience.

Ask Purina
Dog lovers are always looking for insights into various dog breeds, especially if they're trying to decide which type of furry friend to add to their households. The Ask Purina skill can give specifics about different types of dogs and let you search with filters to find breeds that are hypoallergenic, good with kids or other pets, don't shed, or are a specific size.
It would be a better skill if they'd use a recorded voice and some background music. But the information is thorough, which shows that Purina did a fine job at anticipating its audience's questions. And that's the hallmark of successful skill content.
Tide – Stain Remover
The Tide – Stain Remover skill is a great fill-in for your mom or favorite relative who always seems to know how to get stains out of clothes. Just launch the skill and ask Tide how to remove a coffee spill from your favorite shirt or grass stains from your son's brand new shorts. You'll get step-by-step instructions (which include a Tide product recommendation, of course).
After dispensing advice, the skill asks if you would like a text message with the stain removal steps. Offering to bring the content to other devices and channels is a smart tactic.
Zyrtec – Your Daily AllergyCast
If you're wondering what the pollen count is before you head out, just ask Alexa for a Zyrtec AllergyCast report. The cool part about this skill is the personal customization that it offers. While it could have offered generic information about allergies, it goes a step further to keep a record of how you're feeling so that you can pinpoint which allergens are making you stuffy.
For what it's worth, it helped confirm why I was stuffy the morning I finished up this story – the pollen count was 9.9!
Ready to develop a skill of your own?
Try incorporating these strategies used by the brands above:
Know your audience. Figure out their needs and offer them something of value that they won't hesitate to ask for.
Stick to your brand voice, tone, and goals. Whether your customers are listening to your skill, reading content on your site, or visiting your social media channels, there should be consistency.
Play with personalization and customization. If there's a way to give listeners a unique content experience, go for it.
Invest in quality. Although the Alexa bot voices many great skills, the standout ones eschew it. Consider using real voices, music, and other sound effects to provide a great listening experience.
Incorporate a call to action. It may be that you simply want to be present on this new platform, but as your subscriber list grows, encourage listeners to take next steps, whether it's visiting your site or following you on social media.
Dawn Papandrea is a NewsCred Contributor.