Content distribution: getting started
Knowing what to say
The first step is to identify your business goals. What are you trying to achieve with your content? You might be trying to increase user engagement, boost brand awareness, promote thought leadership, or drive leads. Whatever your goals may be, content must be carefully created and curated to balance what you want to communicate (product promotions, events, news) and what your audience wants (to be entertained, delighted, or educated).
Knowing what the audience wants to consume
Independent of editorial or marketing goals, understanding your audience is critical to successful content distribution. What are the day-to-day problems your audience faces? Are you speaking to them as individual consumers or as representatives of a B2B or B2C brand? Are they signing the invoice or do they need to influence purchase decisions up the chain of command? Ideation to distribution of your content should be tailored to your target consumer.
Knowing how and where they spend their time
It's important to grasp consumption behaviors. When are consumers interacting with the most content? Do they consume your competitors' content? How are they discovering it? Analytics can provide useful insight into these behaviors and uncover valuable trends. Psychographic data is readily available from social and search analytics tools.
Remember, there is no one formula for creating an effective distribution strategy. Tactics will vary based upon your business goals, industry, content type, and resources.

Tactics
While there are many different methods for distributing content based on channel, audience, and business goal, all methods can be bucketed into paid and unpaid (earned) distribution methods.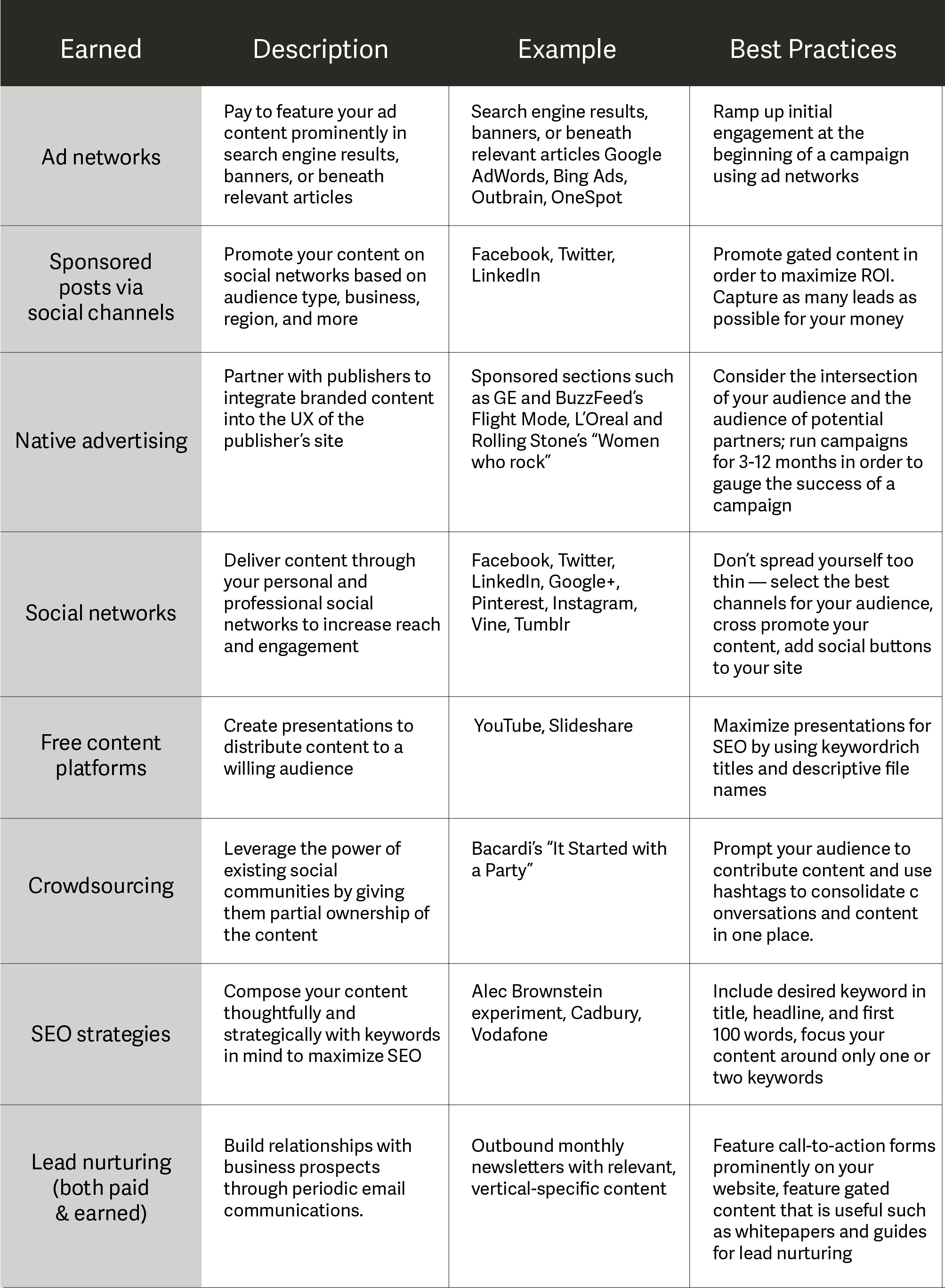 Paid distribution
Paid advertising can jumpstart engagement at the launch of a campaign when your content hasn't yet received much traction. It's also effective at revitalizing and giving additional reach to existing content that has historically performed well with your audience.
In this section, we'll explore three paid tactics:
1. Ad networks
2. Paid social promotion
3. Native advertising

Ad networks

Pay Per Click (PPC) advertising is the most common paid method for boosting your brand's visibility online. PPC promotes content online that attracts clicks from users — when a user clicks on the ad, the marketer pays per click. There are two types of PPC ads: search and content.
Search PPC requires the marketer to select specific keywords that, when searched by a potential consumer, will cue the display of paid search ads for your company's website. The most common ad exchange is Google Adwords, but there are many others including Bing Ads by Microsoft. The marketer must pay a given amount each time an ad is clicked so selecting relevant keywords that attract viable leads is key. While traditionally, paid ads often drive to a company's product page or e-commerce site, now marketers are increasingly using paid advertising to promote content. Why does this work? Readers are more inclined to click on useful or informative content over blatant promotions.
Content PPC ads appear as content on sites, often underneath similar articles in a "Related Articles" widget. Many different ad networks have harnessed content PPC such as Outbrain, Gravity, Clicksor, and OneSpot.
Best practices
For search PPC, select your keywords carefully. Keep in mind what your target audience may be searching for.
Engaging copy is vitally important to successful PPC advertising. The best advertising text includes a call to action and the same keywords that the user originally typed into the search bar.
Paid advertising works particularly well at the beginning of a campaign when you're trying to ramp up initial engagement with a piece of content. If you can boost initial engagement, your content may be featured on "most read" lists, blog posts, or other industry websites. This will drive further organic traffic that is earned, not paid.
Paid advertising via social networks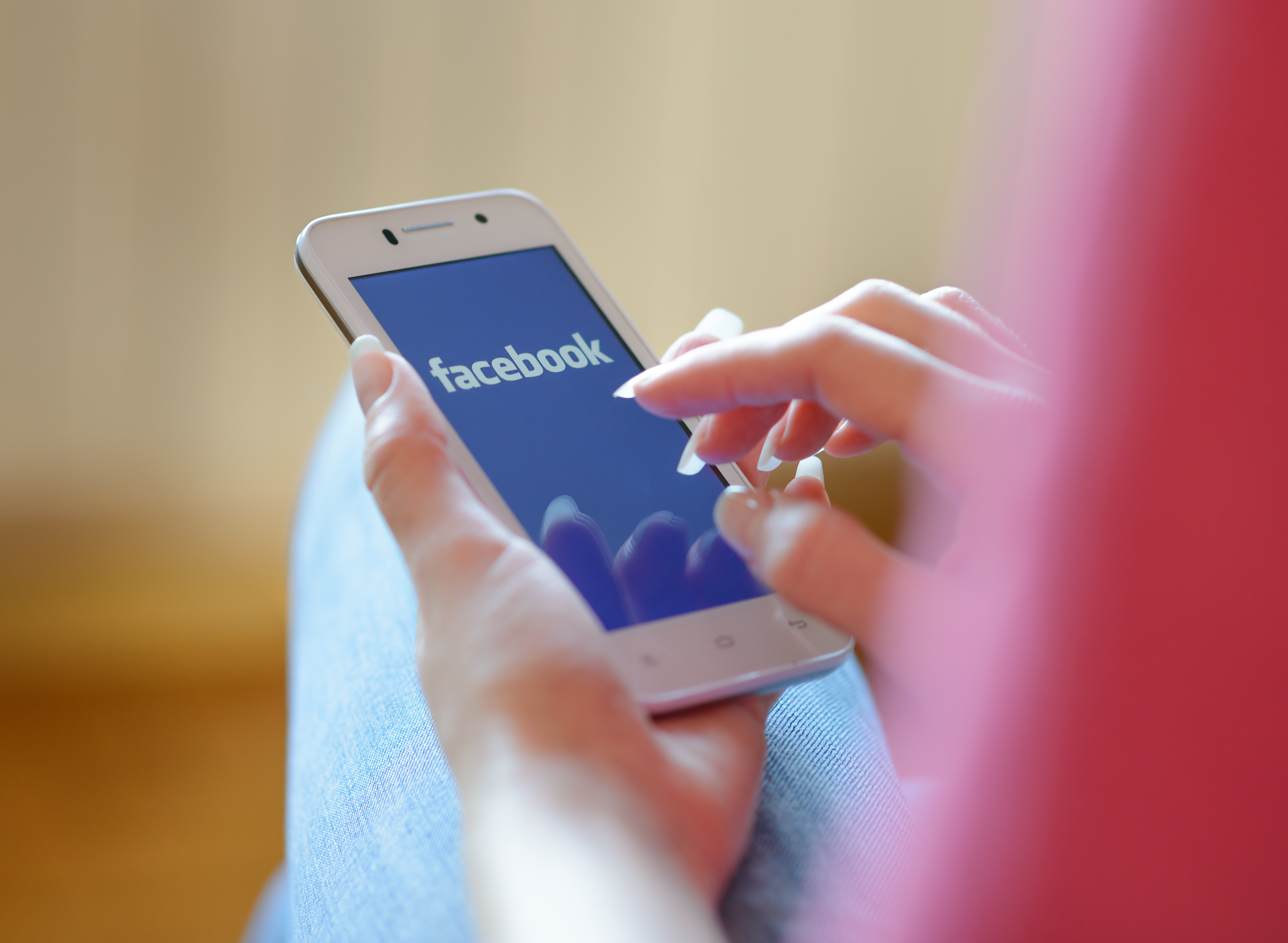 Many social networking sites, in addition to providing free promotional platforms, also feature paid ad channels for brands to harness. LinkedIn ads, sponsored updates, promoted Tweets, accounts, trends, and sponsored Facebook updates and ads are just a few that allow for highly targeted content distribution.
In NewsCred's experience, LinkedIn has been a valuable distribution tool due to its growing popularity and evolving marketing products. 83% of B2B marketers use LinkedIn for content marketing. Compared with Twitter and Facebook, LinkedIn generates the highest visitor-to-lead conversion rate — nearly three times higher. Outside of NewsCred, other brands are experiencing superior results on LinkedIn. A targeted and engaged audience is key to company success. LinkedIn company page followers were twice as likely to purchase from and recommend the company.
While we've experienced success with LinkedIn, brands should test multiple ad types across all social channels to see what works best for their marketing strategy and audience.
Best practices
Carefully consider the cost-per-click of each distribution method, not all social platforms are created equal.
Paid social campaigns can get expensive. As marketers on a budget, it's often wise to drive people to gated content so that your social efforts can be used as a lead generation tools.
Source: SocialTimes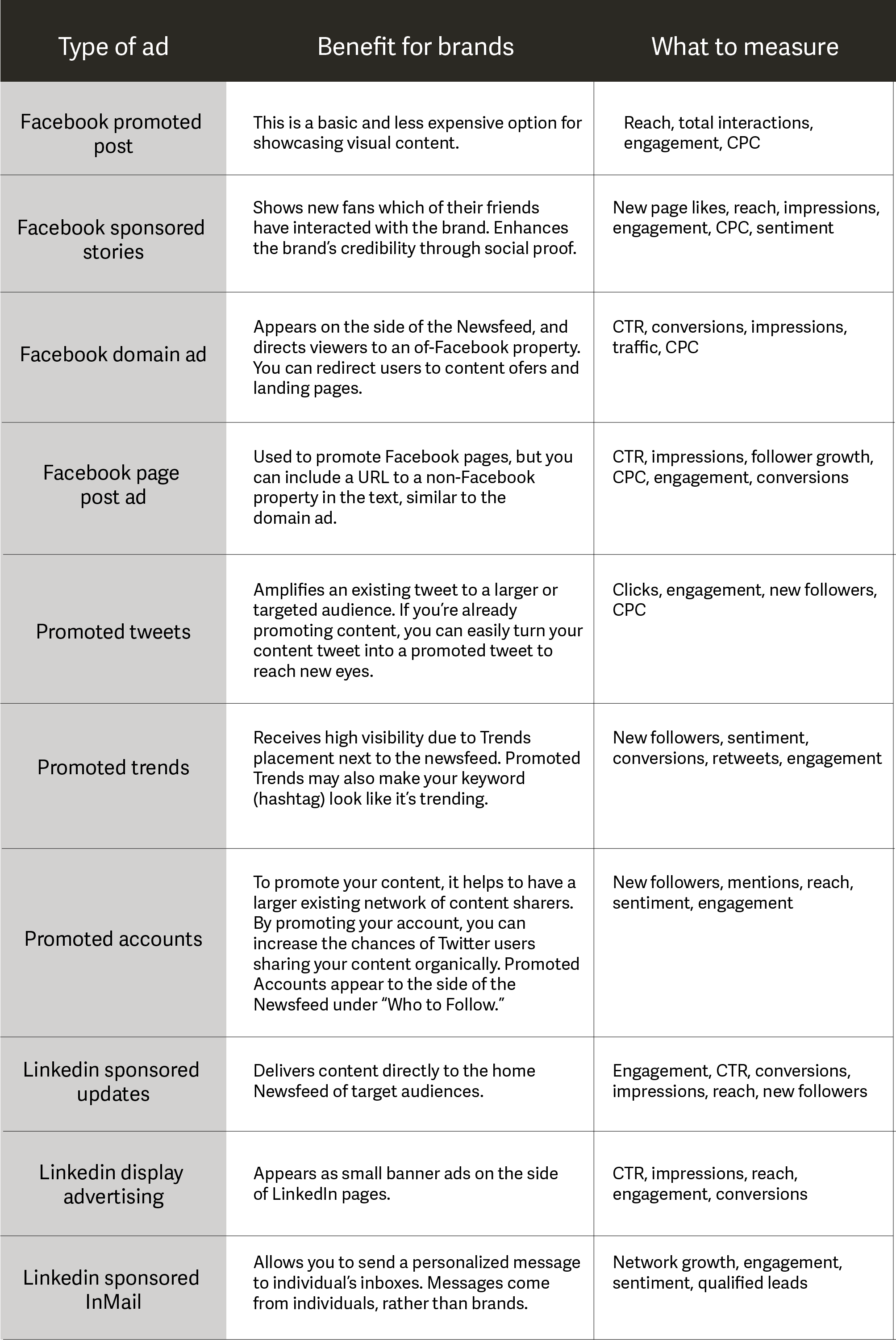 Native advertising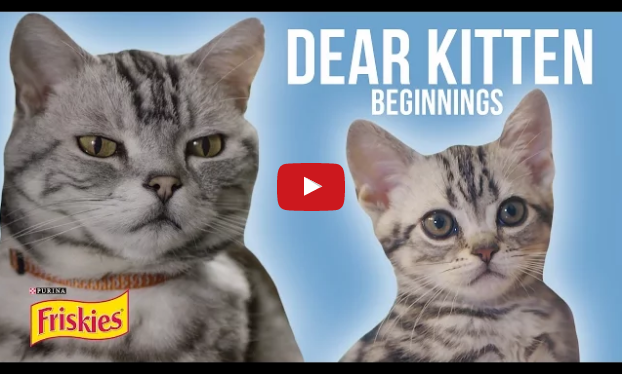 Image: Buzzfeed and Friskies Dear Kitten
Native advertising, sometimes known as branded content campaigns, result from strategic partnerships between brands and publishers. This type of relationship requires a hefty financial investment on the brand side. The brand will pay a publisher for access to its audience, with the ability to merge its own content into the user experience of the publisher's website. This can range from a sponsored post to an entire editorial section depending on your budget.
Good content marketing fuels native advertising. Native isn't just about placement, it's about content that feels indigenous to the platform where it's displayed and authentic to its readers.
For example, in June 2014, Purina partnered with BuzzFeed to promote Purina's Friskies cat food. This partnership resulted in the creation of the 'Dear Kitten' series, in which an older cat is giving a new kitten advice on living in his new home. Purina is only promoted at the end of the video, preventing the viewer's experience from being interrupted. Considering that the campaign is for a well known animal food brand, BuzzFeed, a highly trafficked, consumer-facing site, is the ideal location to promote this content. In addition, Buzzfeed's young audience allows Purina to be exposed to a demographic less likely to view advertisements on television or through other traditional mediums, meaning they have to be more creative to be exposed to their audience in a fun and authentic way. The 'Dear Kitten' series accomplishes both these factors by using pets to make cute count, which is a surefire way to create a positive emotional attachment to the brand.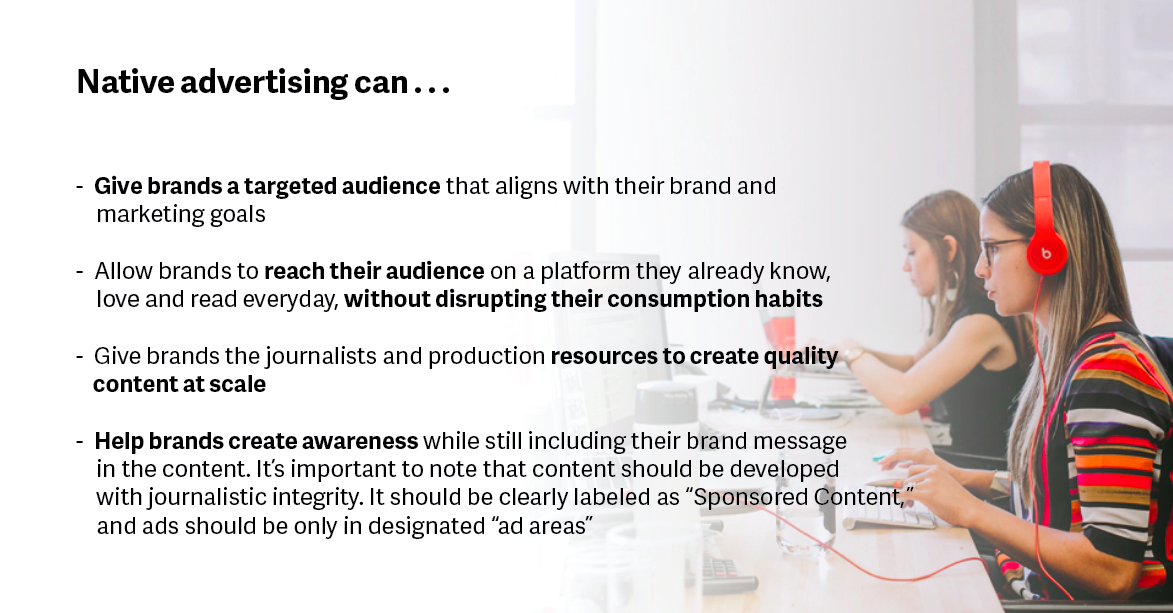 Best practices
Consider the intersection between your desired audience and the audience of possible partners. Do native advertising campaigns make sense for your brand's goals?
The widest distribution comes from social sharing. Interesting, unusual, and highly-visual content is shared the most.
Consider the location of your sponsored post and target based on relevant content nearby. Remember to produce articles and video with the endemic audience in mind.
Remember that this is about longevity. You aren't going to build up interest overnight. You'll have to run these campaigns for three months to a year in order to see tangible results.
Organic distribution
In this section, we will outline five low-cost distribution tactics: lead nurturing, social media, free content platforms, crowdsourcing, and SEO. While these content distribution tactics require little to no monetary investment, they can require significant investment of time and energy
Lead nurturing
Lead nurturing is the process of building business relationships with prospects early in the buying cycle. While the prospect may not be ready to buy, the ultimate goal is to develop a strong rapport to earn their trust when they are ready to purchase your product. Lead nurturing begins when a prospect fills out a form for your website, white paper, newsletter, or sales inquiry. The relationship is maintained through periodically timed communications (newsletters, calls, emails) that continue through the sales cycle.
Lead nurturing is easily executed through marketing automation platforms like Marketo and Hubspot. It relies on a series of communications that are targeted and distributed based on demographic, behavioral actions, and the stage of the sales cycle each prospect falls into.



Best practices
Optimize your site for your CTA or form. Include fields that capture company information, contact information, and business needs or interests.
Every page of your site should have a tracking code or munchkin to monitor user activity, including time spent on your page and bounce rates.
Make it easy (and obvious) for users to find the "Contact Us" button.
Produce and gate only your most relevant, high-value content.
Best social media practices across networks
Twitter, Facebook, LinkedIn, Google+ and Pinterest are great platforms to distribute content that drives users back to your website. Each platform, however, is best suited for a different type of content distribution.

Facebook
With 1.5. billion monthly active users, it's no wonder that 52% of all marketers generated a lead from Facebook in 2013. 74% of all marketers indicated that Facebook is the most important channel for their social lead generation plan. How does Facebook fit into your current lead generation strategy?
Share content that is highly visual — photos are liked twice as much as text updates, while videos are shared 12 times more than links and text posts combined. (Content + 2013)

Best practices
Share content that is highly visual — photos are liked twice as much as text updates, while videos are shared 12 times more than links and text posts combined.
Always include a call-to-action within your text. If possible, reinforce your CTA with illustrations in your post's image.
Facebook users love interactive content. Innovative methods for visual content distribution such as contests fuel engagement on Facebook. Stay away from shameless self-promotion.
Post interesting industry news and other useful bits of information so that your audience continues to return and share your postings.
Be thoughtful when posting. If shared during your audience's highest engagement periods, strategically scheduled posts can help increase engagement. Thoughtless automated posting can decrease Facebook likes and comments by 70%.
Source: HubSpot + SproutSocial + Digital Buzz Blog

Twitter
82% of B2C marketers and 80% of B2B marketers use Twitter to distribute content. In 2013, Twitter announced its intentions to build more robust lead generation tools into their platform. As of writing, Twitter's lead generation cards are still proving their efficacy.
Best practices
For lead generation efforts, tweet out content that lives on your website or blog in order to drive traffic back to your site.
Strike a balance between links to content and conversational tweets. Twitter allows you to both distribute content and engage with your audience.
Humanize your brand by starting conversations and reach out to individuals about the content you're distributing.
Tweet often. It's estimated that a brand with more than 15,000 tweets has between 100,000 to 1 million followers.
Use hashtags and tag relevant people, brands, and publishers in your tweets to increase engagement from related parties.
Abide by the rule of thirds. For every one self-serving tweet, you should re-tweet one relevant tweet and share user generated content or thought leadership.
Source: Content Marketing Institute + Iron Paper + Buffer

LinkedIn
LinkedIn is particularly effective for B2B content distribution. In fact, 91% of B2B marketers use LinkedIn, making it the most used social network by B2B marketers.
Create your own LinkedIn group. It's free and allows you to moderate discussions and post content in your specialty areas.
Share your most relevant, interesting content in other LinkedIn groups.
Be discerning about which content you share in which group. Not every group you are a member of will be interested in every piece of content you are pushing out. Consider your desired audience and post accordingly – ideally when responding to a question or request for information.
On your own company page, target specific updates to certain LinkedIn members by role, industry, and company size.
Always engage. Reply to all comments on your posts and discussions.
Use LinkedIn messages strategically. You can send free messages to members of your own network encouraging them to join your groups.
Source: Yahoo

Spotlight: Microsoft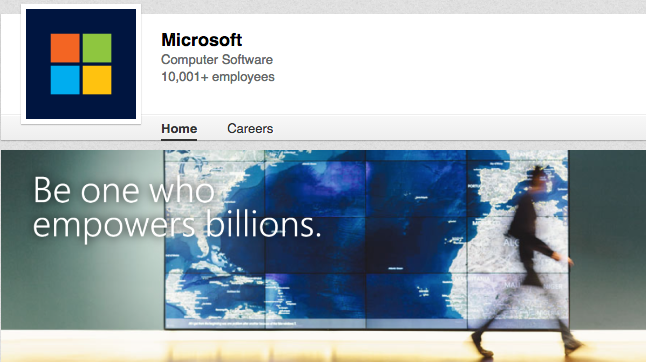 Image: Microsoft LinkedIn
Microsoft not only promotes a variety of content on its frequently updated LinkedIn page, it also includes product recommendations from users, an active tech support portal and a Networking Group called "Be Future Ready," for users who want to turn ideas into business solutions through technology.

Google +
Between this massive distribution network and ease of sharing, Google+ is an obvious choice for supplemental content distribution. Although the Google + has a third of the level of engagement Facebook receives, there are a number of surprising benefits of operating a Google + page:
Posting on Google+ results in improved search results on Google. Post actively in order to improve SEO.
Add the +1 button to your site. Websites with the +1 button generate over three times more Google+ visits than sites without.
Source: HubSpot
Spotlight: Mercedes
Mercedes-Benz maximizes Google + by releasing regular updates, featuring a variety of content types.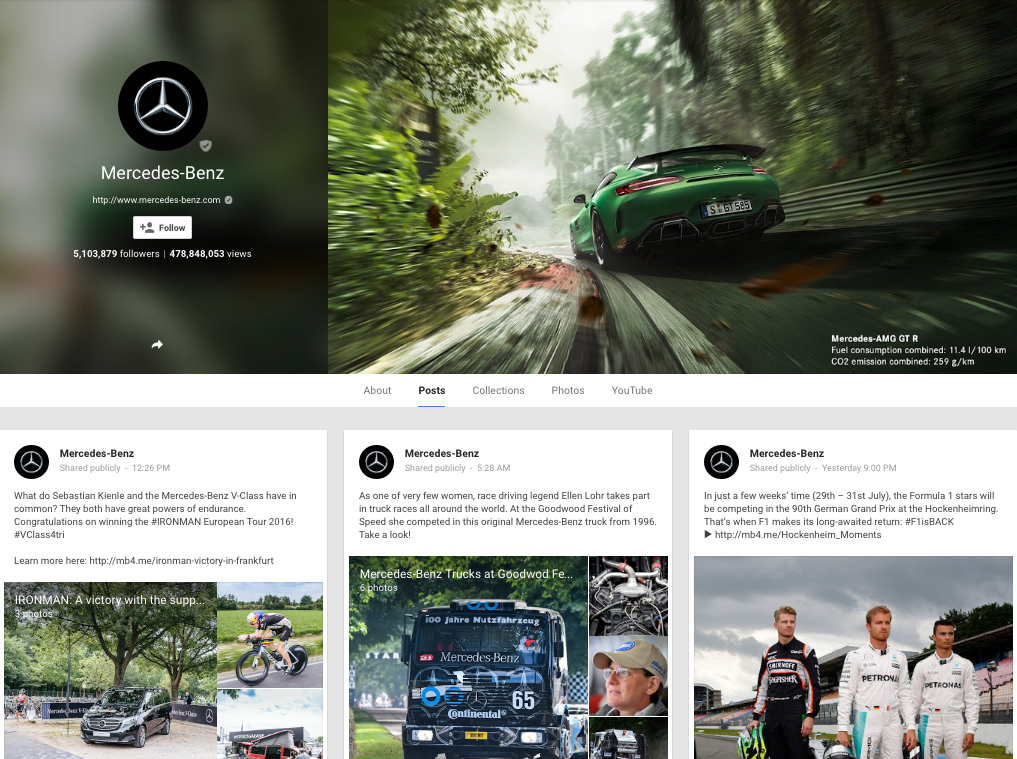 Image: Mercedes Benz Google +
Source: Business Insider, HubSpot

Pinterest
This image-driven social platform sees 30 million unique monthly visitors and drives more traffic to websites and blogs than Twitter, LinkedIn, Google+ or YouTube.
Pin images that link back to your site. The purpose of Pinterest is to engage users through visual content, so choose enticing images to drive traffic back to your site.
Include rich descriptions along with your pins. Consider discoverability when pinning content and use accurate descriptors to simplify search.
Keep SEO in mind when naming your images. Remember that your content is not only living on Pinterest but also on search engines all over the web. Using descriptive file names can improve your organic search-ability.
Spotlight: Jetsetter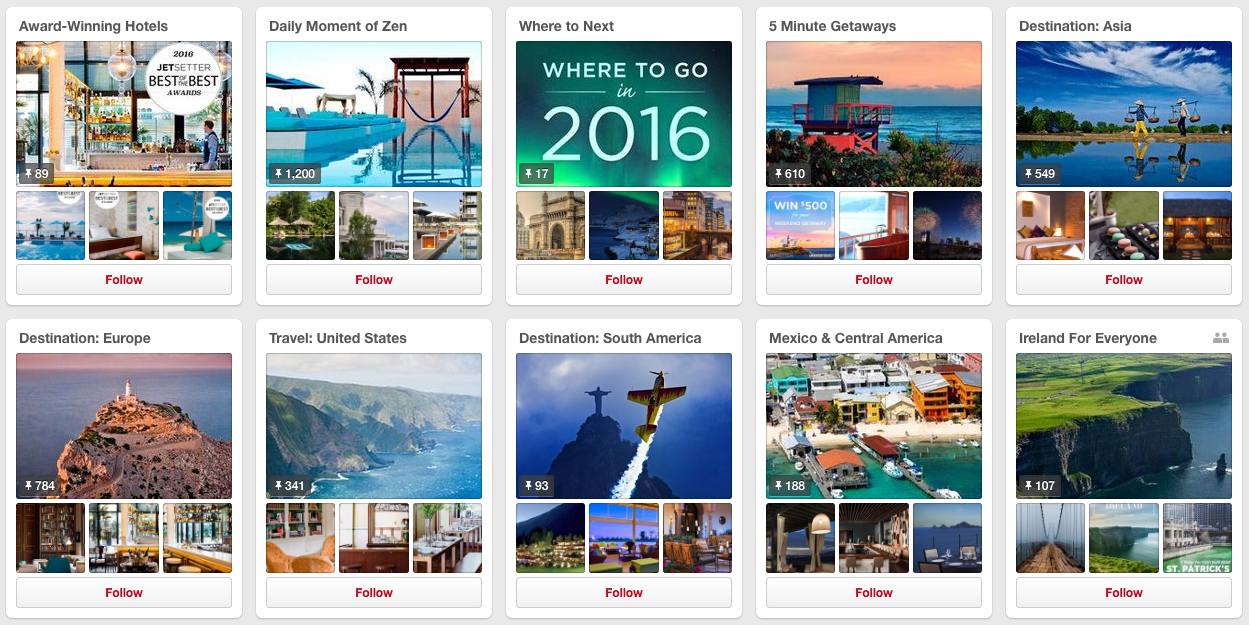 Image: Pinterest Jetsetter
Jetsetter maximizes the visual component of Pinterest. By creating boards for all categories of travel including architecture, bucket list vacation spots, promotions, and quotes, Jetsetter differentiates its content and while creating a rich, visual experience that entices viewers to click.
Social distribution best practices
Don't spread yourself too thin on social channels. Rather than tackling every platform, choose the few that work best for your brand, audience, and type of content.
Add social sharing buttons to your site. This will provide more opportunities for audience engagement with your content.
Cross promote your content across your active social channels to improve social sharing and page views.
Leveraging free content platforms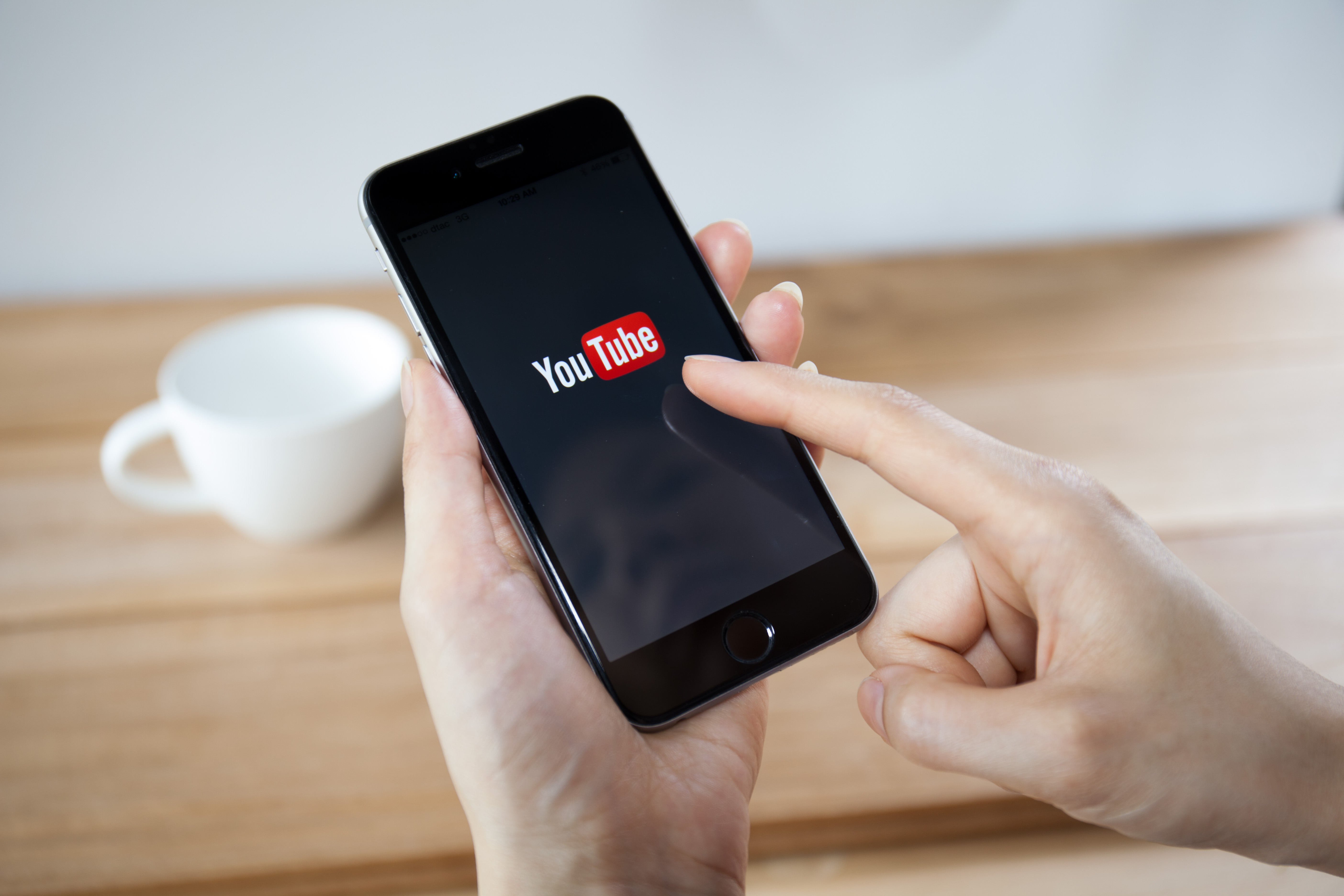 Free content platforms, like YouTube and Slideshare, give brands the functionality to distribute content and engage with a built-in audience. These media platforms are quite different — YouTube is suited for video content while Slideshare allows brands to publish presentation decks — but both provide brands the opportunity to promote anything from thought leadership to events and campaigns.
YouTube
Considering that 90% of internet users say that watching a video about a product is helpful in the decision making process, it's safe to say that video should play a role in every company's content strategy. In addition, 50% of executives watch business-related YouTube videos at least once a week.
YouTube best practices
Upload all video assets. This will increase the chances of your content being found and shared by an engaged audience.
Give your videos searchable descriptions and tags.
Vary your content. Include how-tos, case studies, event footage, and interviews.
Include your website URL in the video's description to increase site traffic.
Embed videos on your own website to make them more discoverable and to create a richer content experience.
Slideshare
For many businesses, Slideshare has become an integral part of their content distribution strategy. More than just a place to upload webinar slides and case study decks, Slideshare is a social community with 60 million monthly visitors who are ready to engage with your content. The key to Slideshare success is creating content that is relevant and useful to your target audience.
Slideshare best practices
Be sure your title slide is easy to read and visually interesting. People do judge a presentation by its cover, so make a stunning first impression.
Optimize your Slideshare for SEO by including keyword-rich titles.
Promote your presentations across multiple social channels and on your blog.
Repurpose your white papers and guides into Slideshare presentations. You can reach additional audiences by just changing the format of your content.
Spotlight: NewsCred
NewsCred produced a highly trafficked Slideshare presentation on the 50 Best Content Marketing Statistics. The presentation provided useful statistics about the value of content marketing that marketers could easily reference and use in their own business. The content, consolidated from several sources across the web, was presented with sleek, on-brand visuals. NewsCred promoted the deck across multiple social platforms, which prompted viral sharing and over 200,000 views. To leverage the platform even further, the premium version of Slideshare offers a call-to-action form that can be applied to presentations. This enables marketers to use the platform for lead generation.

Crowdsourcing
Crowdsourcing can play a pivotal role in content marketing and distribution if done correctly. Leveraging the power of crowds can be effective for both large brands and companies with small budgets and limited resources.
Spotlight: Barcardi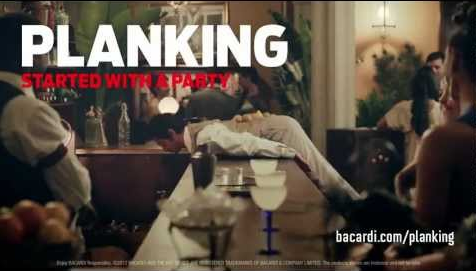 Source: YouTube

One successful crowdsourcing example was Bacardi's "It Started With a Party" campaign to mark the company's 150th birthday. The campaign, hosted on Talenthouse, asked individuals to create and upload videos with the "It Started With a Party" theme to show that Bacardi parties are always "catalysts that enable meaningful human connections." Bacardi packed its website full of content about the historic rum company including example videos for contest participants to consume, gain inspiration, and emulate in their own creative submissions. The campaign ultimately served its goal of driving more traffic to the site, attracting new users, boosting the Bacardi brand, and gaining a wider distribution network. The key here was that in engaging its audience through participant submissions, Bacardi's campaign encouraged social sharing. Participants and their friends would share their original videos living on the website, ultimately driving traffic back to Bacardi.

SEO Strategies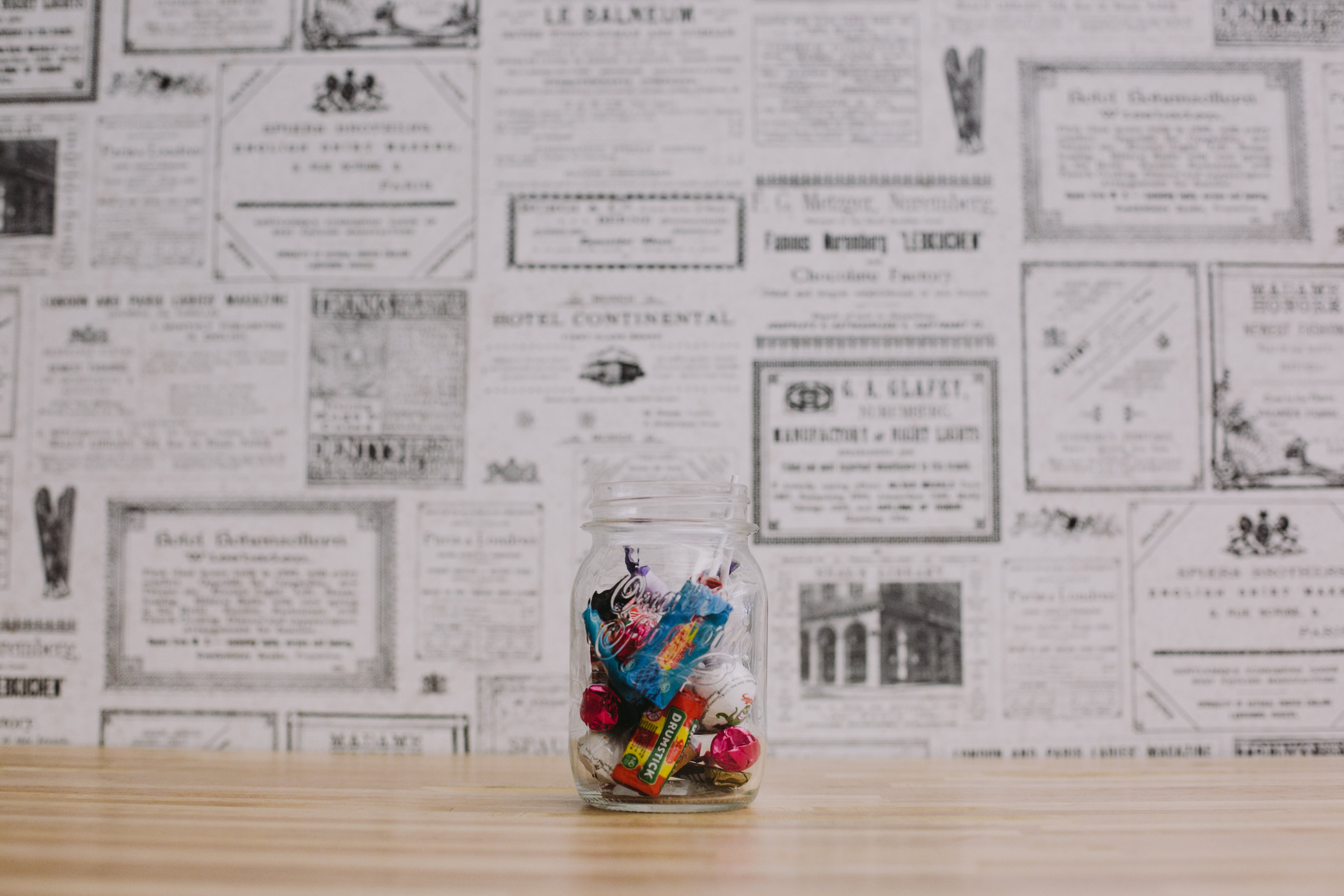 SEO is the act of leveraging targeted keywords to ensure that your website or article can be easily found in search engines. SEO requires a combination of tactics to guarantee visits to your content. To secure a higher ranking in search engine results pages (SERP), it's imperative to build Pagerank. Pagerank is the process that Google uses to determine the importance of a given website based on relevant keywords or phrases. The way to build Pagerank is to increase inbound links to your domain. Essentially, SEO helps search engines figure out what each page on the web contains and how useful it might be to users.
SEO Best Practices
Determine the relevant keywords for the particular content you are distributing and tag and title it accordingly. This means identifying the major themes and topics for your content.
Always use the desired keyword in the headline.
Include the keyword at least once near top of the content piece, within the first 100 words.
Use the keyword at least three times in the body copy. The amount of times the keyword should be referenced is relative to the length of the article. The longer the article, the more times you should use the keyword.
Try to focus your content around one keyword. Too many keywords will confuse the search engine and may trigger filters.
Try and build as many inbound links to your domain through content sharing and syndication, guest posting, and outreach.
Glossary
AdWords – Google's main advertising product that offers pay-per-click (PPC) advertising, cost-per-mile (CPM) advertising, and site-targeted advertising for text, banner, and media ads.
Search Engine Marketing (SEM) – The marketing of websites through search engines. Improves a site's search engine ranking through the purchase of paid listings.
Keywords – A word or string of words typed into a search engine. Once identified, keywords are used as topic generators to create website content. Keyword strategy involves determining which topics are most relevant to a specific target audience and then creating or curating content based on these topics.
Search Engine Optimization (SEO) – Process that naturally increases the amount and quality of traffic to a website from a search engine. Considers how search engines generate results and utilizes content, links, and tags.
Landing Pages – Pages on company websites that contain a lead generation form.
Call-to-Action (CTA) – Prompts on company websites that solicit consumer behaviors such as "Download Now," "Order Now," "Buy Now," or "Contact Us" that encourage a user to make a purchase or fill out a form.
Pay-Per-Click (PPC) – Also known as "cost-per-click," PPC is an online advertising model that requires the advertiser to pay the publisher when the ad is clicked.
Business-to-Business (B2B) – Commerce between businesses, such as between manufacturer and wholesaler or consultancy and corporation.
Business-to-Consumer (B2C) – Commerce between businesses and individual consumers. Crowdsourcing The process of obtaining services, ideas, or content by soliciting contributions from a large group of people, particularly an online community.