On July 28th, Alison Lewis, global chief marketing officer for Johnson & Johnson, will receive the Advertising Women of New York's celebrated "Woman of the Year" award. It's a distinctive honor, earned by this forward-thinking business leader and brand steward who recently made news in Adweek's CMO report for the think-global-act-local strategic plan she carefully began to implement to unify and streamline the company's consumer messages across its 100-plus brands more than two and a half years ago when she joined the consumer-packaged-goods company.
It's definitely an ambitious effort. But it's one that is manageable and achievable when implemented with a methodical approach to the mission, as Lewis, the first-ever global CMO in J&J's more than 120-year history describes with such clarity in the report. She has a 25-year CPG career that includes nearly 18 years at Coca-Cola to tap for tactics, but she doesn't solely rely on it. Instead, she and her worldwide team of 400 use data to extract key insights to strengthen the modernized marketing model they developed internally at J&J and externally with agency partners to support the think-global-act-local strategy
The positive effects on revenue haven't materialized yet with $13.5 billion in 2015 down 6.8% from the prior year, as well as a 5.8% dip during this year's first quarter. However, a new and common framework takes time to set up and execute on a global scale with 2,000 employees, because it requires not only changing what is said, but it requires changing how everyone works together. So how exactly has she been doing it?
A Change Agent
J&J is known for its agility through its decentralized structure, though on the flip side, the lack of consistent marketing messages lacked cohesion before Lewis joined its C-suite. Strong messages personally resonate, and they have reach. Those evergreen and overarching messages are the same in every country, but creatively, they're executed differently to account for cultural differences. So each brand has one bold, focused, and simplified message instead of having many messages. In a Forbes CMO video interview earlier this year, she referred to this method as a "plug-and-socket" approach to driving ideas forward and giving them power, as they're applied while working with agencies around the globe.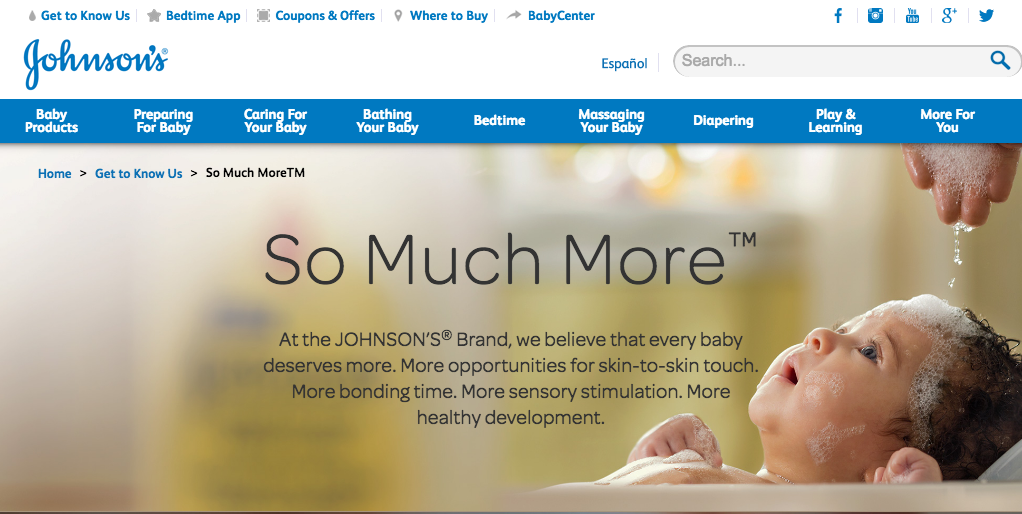 And as Lewis has shown with inspiring campaigns for Johnson's ("So Much More"), Listerine ("Bring Out the Bold"), and Neutrogena ("See What's Possible"), the reach is not only measured by size, but it's also made up of real connections with consumers linked to universal emotional moments that they discover through human insights pulled from big data. Take Listerine, for example, as the report pointed out: Through research and analytics, J&J learned that Listerine users are bolder than the average consumer, because they're more likely to be adventurous.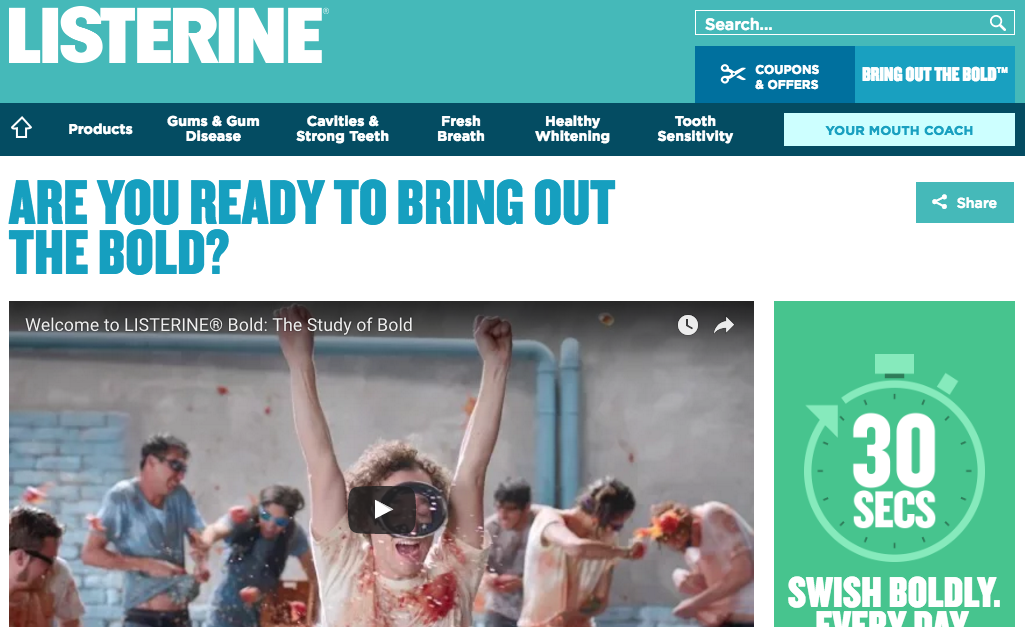 "At the end of the day, people are always buying what you sell, so if you're selling mouthwash or beauty cream or even a baby-care product, of course you know they have a need and you fulfill that need," said Lewis to Adweek. "But the thing that I believe sort of sways them to choose your brand over everyone else's brand is how they feel. That purpose, that emotion is critical." Lewis is being modest, though, by talking about what she believes. Because the reality is that she doesn't assume anything. Her beliefs are grounded in real-time analytics that allows her teams to pinpoint and map consumer behavior at exactly the right time in the buyer journey, integrating marketing and sales for cross-functional bliss to seamlessly target customers when they're most likely to want to make a purchase.
During The Yale Customer Insights Conference in May, Lewis talked about another revealing example. J&J used to target new moms with baby products, but after some data-mining due diligence, it discovered that the best time to reach out was when women were actually moms-to-be, precisely during their 26th week of pregnancy.
At that same conference, she talked about how the company has replaced focus groups with the data they now get and optimize from Google, Facebook, and other digital partners. J&J aims to address its customer's needs, whether it's figuring that out based on online actions, or whether it's addressing concerns with a FaceTime call. Yep, Neutrogena celebrity spokesperson Kerry Washington even video called a customer to announce the launch of more foundation shades for darker skin tones after that customer had voiced concerns that they didn't exist. That's how real J&J gets to build customer relationships, and to deliver on brand principles, including the brand message, which for J&J is more than just a slogan – with Neutrogena, you can "See What's Possible."
The Big Picture
At the Yale conference, Lewis outlined the four core pillars of J&J's global marketing model, which offers great guidance for all marketers:
Purpose + Ambition
First, brands must have purpose from the get go, she said. For example, Johnson's exists to drive happy and healthy baby development. Johnson's products aren't just cleansers or lotions. So each brand begins with "one big, bold idea," she explained, which drives its communication strategy, its innovation, and how it's activated in stores, and through other touchpoints, such as with healthcare providers.
Content + Connections Joined at the Hip
"Next, our content is created around our connections map," said Lewis. "We don't create content until we understand what are the connections we need to activate to influence that behavior, so we're going where it matters most and where it makes sense to the people we're trying to influence."
Content Creation + Constant Curation
We look at how that content works across the totality of those connection maps, looking at what makes sense to consumers, she said, adding: "We have evergreen ideas but they span many points of engagement across very diverse geographies, so it requires creative leadership that requires collaboration across many moving parts and many moving partners. And add to that the rare skill that's required to curate the content for maximum impact … so constant refreshment is critical to ideas that are social at their core."
Actionable Data as Insight + Optimizer
Use data when it makes sense, she said, explaining that meaning should be extracted from it, as it relates to the behavioral change you're trying to create. It should be used "as an inspiration to build engagement, to build brand love, and to ultimately drive growth." With that focus, you can sort through all the data points of activation "and ensure everything doing is working toward that one goal," she stressed. "You don't measure everything. You focus on what you said you were going to do, and you optimize against what you said you were going to do, based on the real-time data you're getting, which is telling you if you're making progress or not."