As marketing organizations mature and scale, the importance of harmony (and flexibility) across people, process, and platform will continue to grow exponentially. And with a buyer journey that is as complex as ever — requiring various touchpoints across multiple channels — it's essential to enlist the help of the right technology.
We had the privilege to sponsor and present a case study at the SiriusDecisions Summit 2019 with Mary Litteer, GE Healthcare's Global Head of Content, who provided insights on how the Integrated Marketing Edition (IME) of our Content Marketing Platform is helping her and her team deliver a truly connected content experience.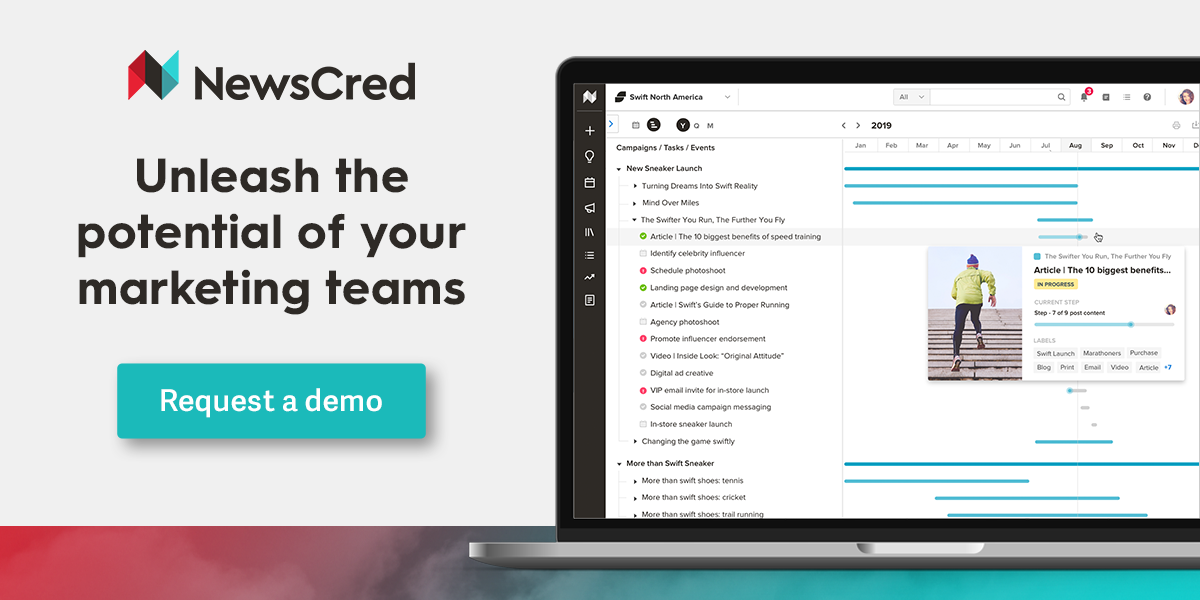 Prior to NewsCred, GE Healthcare suffered from the familiar pain points of a global marketing org: siloed content creation, a lack of coordination in campaign planning, and scarcely-tracked content and campaign performance. Using the Integrated Marketing Edition of our Content Marketing Platform, Mary and her team are:
Cultivating a team of champions — distributing shared strategies and playbooks for holistic alignment
Adopting an agile methodology — one that is surfacing learnings for ongoing optimization
Deploying purpose-built technology — using a platform to foster a collaborative culture
Watch the case study to learn more about GE Healthcare's journey — from gaining cross-functional buy-in and facilitating global alignment, to deploying modern, integrated marketing strategies.