It's not controversial to point out that measurement and optimization are critical components of a successful marketing program. But while tools like Adobe and Google Analytics are important for understanding website health, they were not designed for content marketing measurement. Data from these tools can be misleading when applied to a content journey, and this can create unintentional blindspots for marketers.
Fortunately, it's easy to correct these blindspots and build a more content-centric measurement framework.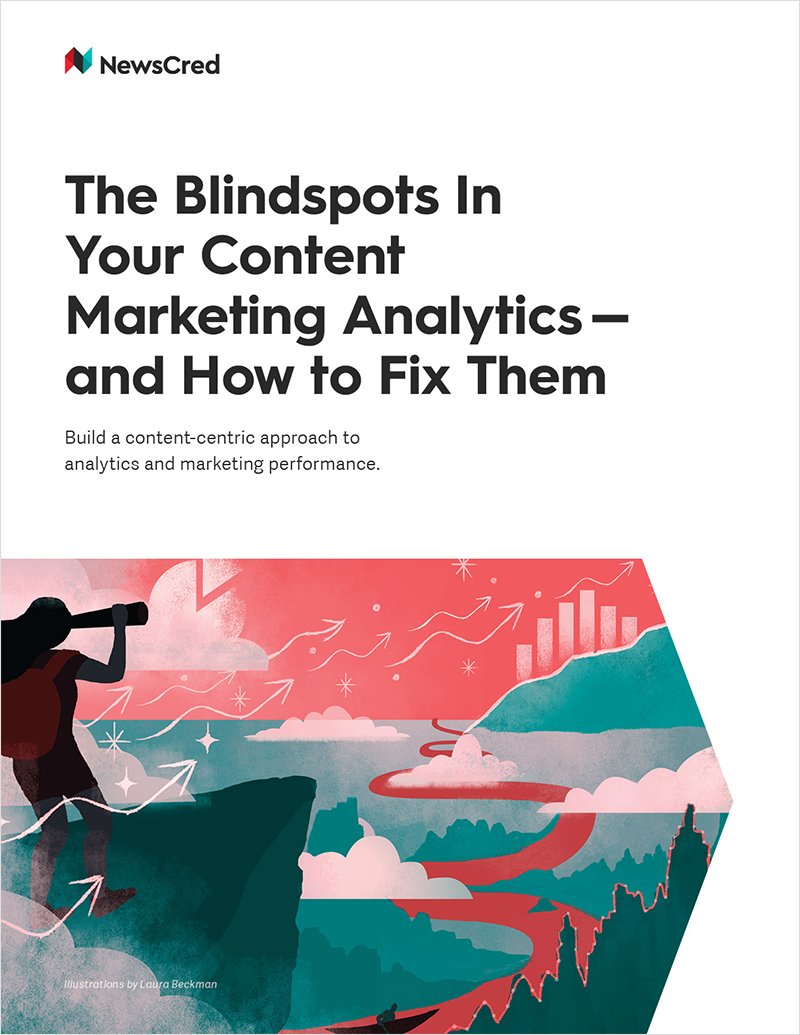 Download NewsCred's latest ebook to learn how to fix the most common content measurement blindspots across traffic, engagement, and conversion metrics.