In the next five years, millennials (or snake people) will total more than $1.4 trillion in spending power. It's not a stretch to say that by out-graduating men and making gains on the gender wage gap, women will hold at least half of this trillion-dollar bank. So, how are content marketers going to adjust their tactics to connect with this powerful segment of consumers? If they're smart, they'll throw out the playbook and listen to what millennial women say they want out of effective content marketing. Millennials expect more from brands than previous generations. According to a NewsCred study, 30% of them flat-out refuse to read content that doesn't either entertain or inform them, 60% will only share content that is thought-provoking and intelligent, and 70% share content that makes them laugh. That's a pretty tall order for marketers: entertaining and informative, thought-provoking, and funny. Here's how to market to all of those savvy millennial women out there.
1. Get personal relevant, and extremely targeted.
As we've noted, one of the reasons millennials aren't impressed with your content marketing is because it's too broad. Millennial women want content that is catered to them. Not just in terms of big-ticket demographic items like their gender or a location that they share with millions of others. They want content that is catered to the under-30 Kansas City mom who loves to shop at Target and listen to Taylor Swift. Or content that is catered to the under-25 Park Slope blogger who shops at Brooklyn Industries and loves She & Him. Knowing your audience well, and cutting it into smaller segments than you have previously, will make them feel like they have your full attention. Millennial women want to feel like their brands "get" them. Sephora is doing an amazing job with this by using their "Beauty Insider" in-store buyer rewards along with their customized skin tone-matching technique to target products to specific shoppers based on their previous purchases and coloring. Even if you don't have the technology in place to personalize your product offering, you can start by personalizing your emails – that will give you on average a 26% higher open rate!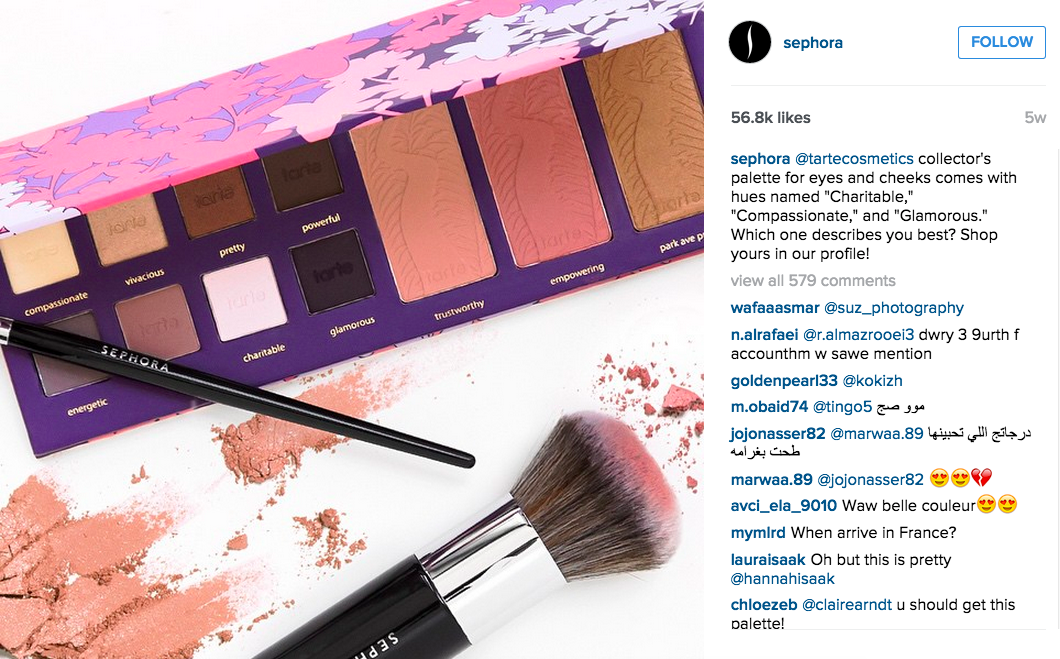 2. Catch millennials where they live: on social media.
Millennial women make up the majority on social media platforms such as Pinterest and Instagram, both fertile grounds for brands to grow awareness as well as click-throughs. Engaging millennial women on these platforms is crucial; if you can get this mobile generation of women on their mobile devices, you've likely hit conversion gold. Brands like Anthropologie have figured out how to start two-way conversations with their female millennial audiences while also creating shoppable feeds.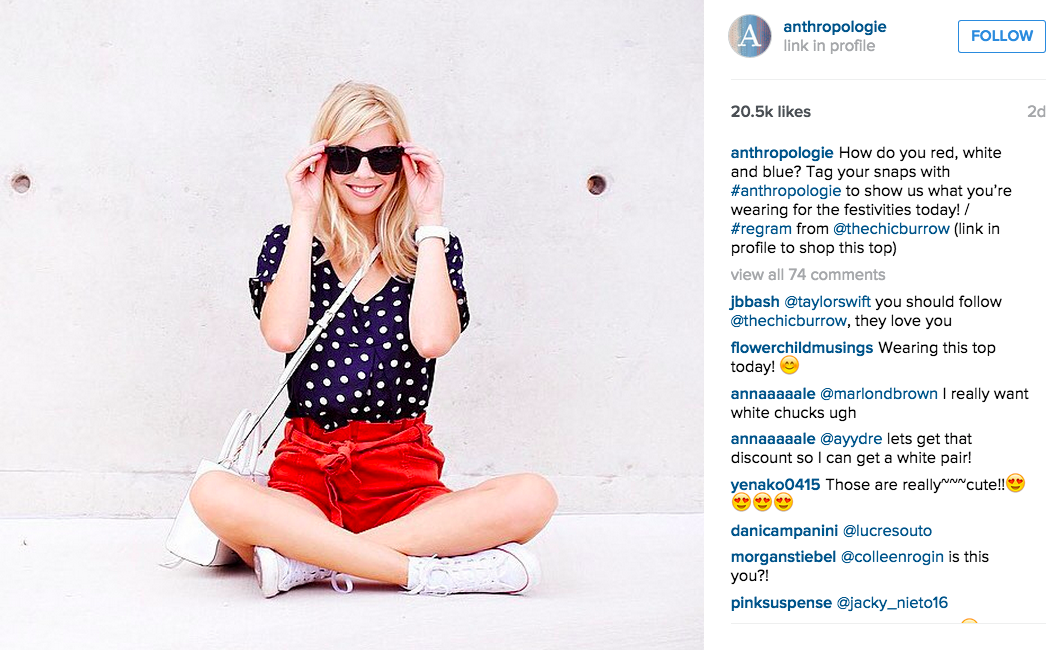 3. Show young women that you share their values.
Warby Parker and TOMS have both come of age at a time when millennial women are gaining more traction and spending power. It's no wonder that these buy-a-pair, give-a-pair models have blossomed during the age of millennials: in a Rosetta Marketing study, 37% of millennials proved to be receptive to cause marketing. Also – you can't go wrong when it comes to girlpower. The Always #LikeAGirl campaign took home a Glass Lion (for encouraging social change) and a PR Grand Prix for their sob-inducing multi-platform content marketing campaign highlighting how the meaning of that phrase grows negative as a girl ages. Nike's latest women's soccer video got us all pumped for the Women's World Cup and reminded us that the US team are total badasses. Tapping into millennial idealism by aligning with a cause or charity will drive this movement-driven crowd to come to bat for your brand – but only if it's an authentic match.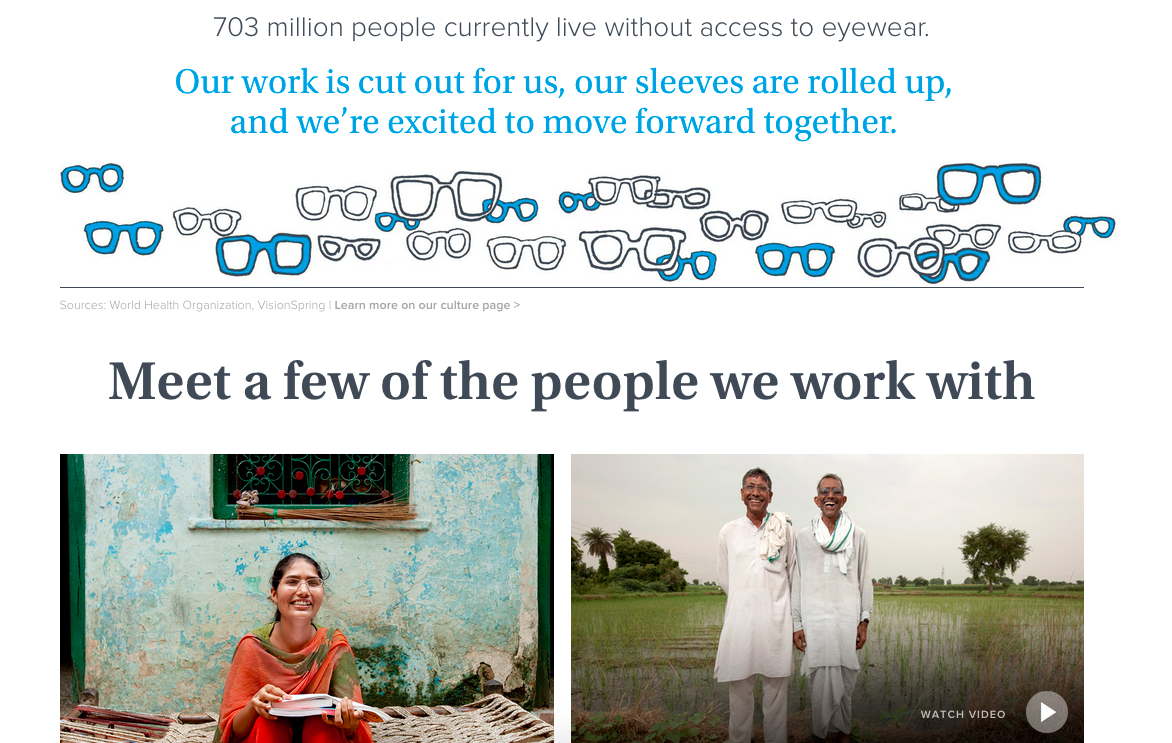 4. Understand the in-generation platform divide between younger and older millennials.
Not all millennials were created equal. While the dividing line between millennials is fluid in terms of age, the millennial generation is roughly those born between 1980-2000 – the first generation to truly grow up with computers. However, given the speed at which technology has changed, that means there's a large gap between which particular technologies each age group within this generation grew up with. It's incredibly important for brands to stay on top of trends and platforms that are ever-changing, because millennial women certainly are. A 28-year-old millennial woman, for instance, might favor Facebook where her 20 year old sister wouldn't be caught dead anywhere but Snapchat. Taco Bell does a great job employing separate content marketing strategies across Vine, Snapchat, Facebook, and Instagram, creating unique, platform-appropriate content for each channel, frequently with user-generated content.
5. Remember: this is the most diverse generation of women in history.
43% of millennial are not white, according to a 2014 Pew survey. Since authenticity and relevance are two of the most important factors for successful content marketing, marketers should be doing their darndest to reflect the diversity of this generation. This includes, but isn't limited to: race, gender identity, sexual orientation, family makeup, body type, and cultural background. As Dove's Real Beauty campaign and the popularity of the #effyourbeautystandards have shown, millennial women value seeing a wide (and realistic) range of options when it comes to representations of them. ModCloth does a great job at this, making sure their blogs, emails, and ads feature all types of models with catchy, click-worthy copy.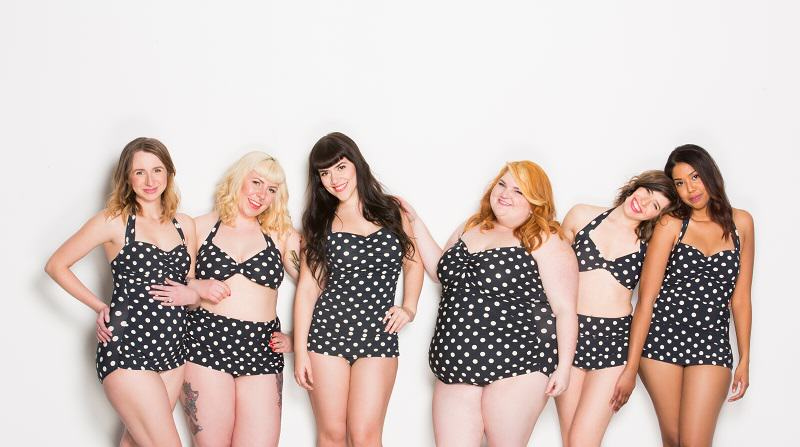 6. Be funny.
This generation of women grew up with the likes of Tina Fey, Amy Poehler, Kristen Wiig, and now the likes of Amy Schumer and Lena Dunham. This is not a chuckle-into-your-handkerchiefs kind of crowd. One awesome example of genuinely funny content marketing aimed at the female demographic was Camp Gyno by period comfort package company Hello Flo. Hilarious and unrecognizable among typically fluffy, tennis-match-y menstrual product ads, this video alone garnered 10 million views for the relatively unknown brand.
Make buying stuff fun and entertaining, no matter the medium. Millennial women tend to be a busy crowd, and so it makes sense that they value a brand that can make tasks like shopping fun – whether online or in store. This is the reason that content that is visually compelling, that tells a story, or that makes them laugh is one they will return to again and again. Don't phone it in. If you're not enjoying the process of creating the content, a millennial woman isn't going to give it the time of day.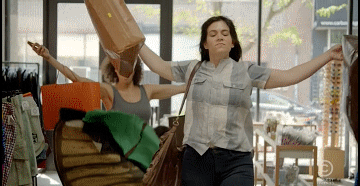 Nieman Marcus has a mobile shopping app that does a great job of tying online and offline shopping experiences together while providing a delightful customer experience. In the app, customers can customize their shopping experience and preferences (if they prefer browse first or be greeted by a sales associate right away), the ability schedule appointments with associates, bookmark favorite products, and scan QR codes for exclusive content. Additionally, content marketing from Neiman Marcus' blog are also accessible directly within the app. All of this data is available to associates as well, helping them improve their personalized recommendations for shoppers.
8. Keep your assumptions at bay.
This is the most important point overall, and if you can stick to it you're going to be golden with millennial women. This is a generation of women poised to break – or already breaking – a heck of a lot of molds. They earn more college degrees than their male counterparts, and get better grades when they do. They marry and keep their last names, and they marry each other! Hoover ads and recipes aren't going to do it anymore, content marketers. Keep up!