According to AdAge, 93% of CMO's (so…basically all of them) are under more pressure to deliver measurable ROI (Return On Investment).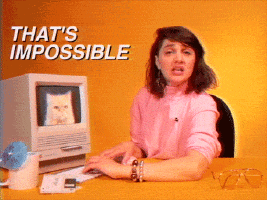 Additionally, 81% of marketers would increase spending across channels if they could better track ROI.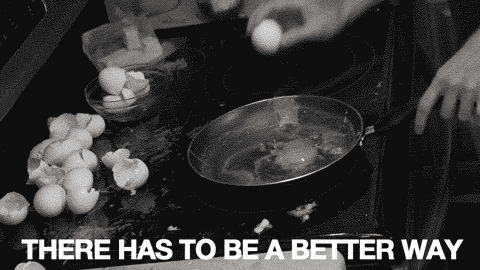 At content marketing analyst Rebecca Lieb's Content Marketing World 2015 session: "Less-than-obvious Content Metrics You Need to Pay Attention To," she argues that just using sales to justify ROI is measuring content marketing ROI far too narrowly.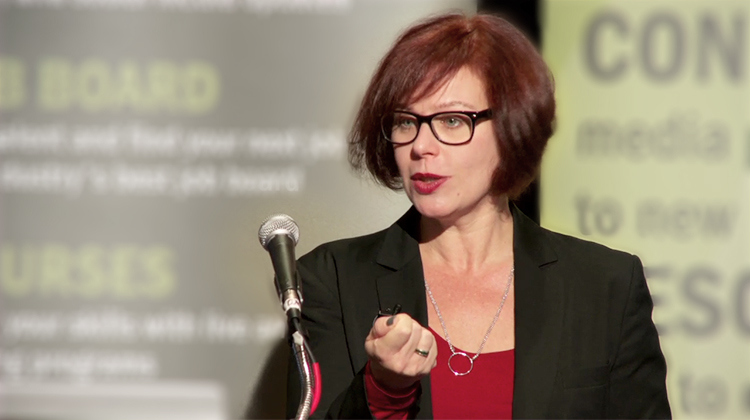 Rebecca Lieb, courtesy of FacebookIQ
She says part of this is due to the fact that content marketing ROI analytics in the space are still incredibly nascent. There are no standards for measuring content marketing ROI and since over 50% of brands lack a defined content marketing strategy, it's difficult to know what they're trying to achieve and how to measure that success. 
As metrics and KPI's (Key Performance Indicators) evolve in tandem, the result is an excess of volume metrics (like, shares, traffic, etc.) that don't reveal true business impact and content marketing ROI. According to Lieb, 43% of marketers feel they have unmet needs in measuring content ROI. Through careful and extensive research, she has formulated six tenets to developing a more holistic content marketing ROI measurement strategy.
A New Framework for Measuring Content Marketing ROI
According to Lieb, you should be consistently measuring your content marketing against: 
Brand Innovation
Brand Health
Marketing Optimization
Revenue Generation
Operational Efficiency
Customer Experience
Because every business has unique tools, sources, and strategies, this mix will always look different but these six principles are crucial.
6 Case Studies of Brands Measuring Content Marketing ROI Effectively 
Brand Health: The Seattle Seahawks
Lieb's first example was the Seattle Seahawks who use content marketing and social engagement to improve their overall brand health and build fan interaction. Lieb defines brand health as: creating content that helps make the brand stand out and stimulate more interest and more positive consumer behavior around your brand.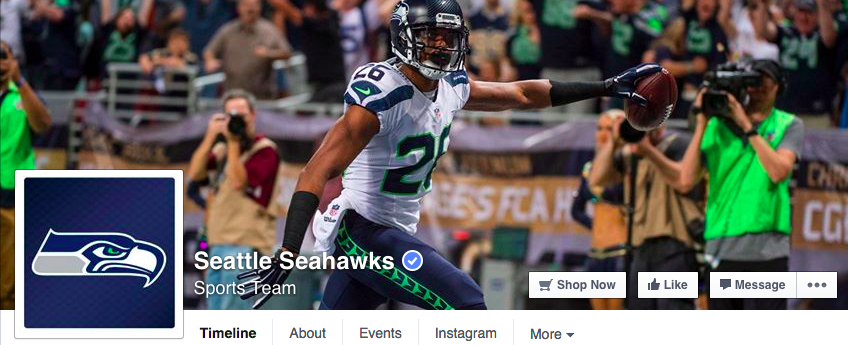 The Seahawks grew their brand health by measuring the content that resonated most with fans and paying attention to which platforms they spent their time on. They then created more of the most popular types of content, segmented fans by the types of content they shared, and targeted more of that content at those specific segments and relevant platforms.
This resulted in a 40% increase in audience size, and a 173% increase in engagement overall. Lieb suggests brands look at sentiment, content performance, share of voice, and influencers when measuring overall brand health metrics.
Marketing Optimization: Rokenbok
According to Lieb, the definition of marketing optimization is: taking whatever you're doing in marketing and doing it BETTER! Toy company Rokenbok was on the rocks (sorry!) after customers took their shopping online and away from brick and mortar stores. The company decided to use YouTube to help demonstrate how it's product worked and played – an experience customers were missing by shying away from in-person store visits.
Rokenbok created engaging, entertaining videos featuring their product and encouraged customers and fans to do the same. They then refined their content by gearing videos toward keywords, segments, and targeted audiences. This digital video strategy transformed Rokenbok's business model and now drives over 50% of their sales. 
Revenue Generation: Zenni Optical 
If your content marketing isn't driving real revenue for your brand, then what are you doing? This is the ultimate ROI metric. For this example, Lieb proffered Zenni Optical, an eyeglass and vision brand that used search, offsite content, and social to engage customers through the entire buying process. Zenni sought to solve problems commonly associated with buying new eyewear, and developed an infographic showing which frames looked good based on your face shape, features, etc. They also created a UGC campaign so users could show their old glasses vs. new Zenni frames. The success of this content marketing strategy is because it factors in every stage of the buyer journey: consideration (traffic, social followers), purchase (cart size, time to purchase, conversions), loyalty (return visits or purchases), and innovation (crowdsources new ideas). Lieb says the crucial metrics to measure here besides revenue are popularity of products and productivity of your marketing and sales teams, ie: how fast can you move someone from consideration to purchase? 
Operational Efficiency: Unilever
According to Lieb, brands can measure operational efficiency by looking at cost control, content repurposing, risk management, employee engagement, also known as not reinventing the wheel every week. For mega-brand Unilever, with 30 brands across 40 agencies in 20 markets, efficiency is key. Unilever invested in collaborative content marketing software and tools to scale their content globally, reducing the overall time it took to create content and significantly increasing output. By using content marketing software, they found their cost savings in the first year to be over $10 million. Smaller brands may not see such a drastic outcome, but all brands should measure their internal productivity and cost savings when calculating overall ROI.
Customer Experience: SONY Europe
Customer engagement and support is a significant cost center in most organizations, especially tech and software brands. SONY Europe identified that customers were having one repeat issue with one TV that they would consistently call in about. These calls cost $8.30 each, so the SONY Europe marketing team contacted a frequent poster on their largest message board and asked him to write a blog post about how this simple TV issue could be fixed. The article was technically UGC and cost nothing to create, but resulted in over 42,000 pageviews in two weeks – presumably all people who would have called customer service if not for this blog post. This one piece of content resulted in an estimated $350,000 in savings. When looking at your customer experience offering, Lieb suggests measuring popularity, as well as potential issues or red flags that could be solved with content marketing. 
Brand Innovation: Domino's
Lieb defines brand innovation as: soliciting ideas and engagement to contribute to multiple organization objectives or through UGC. A great example for brand innovation is Domino's "Pizza Mogul" campaign. Fans were tasked with designing the perfect pizza and encouraging others to vote for it.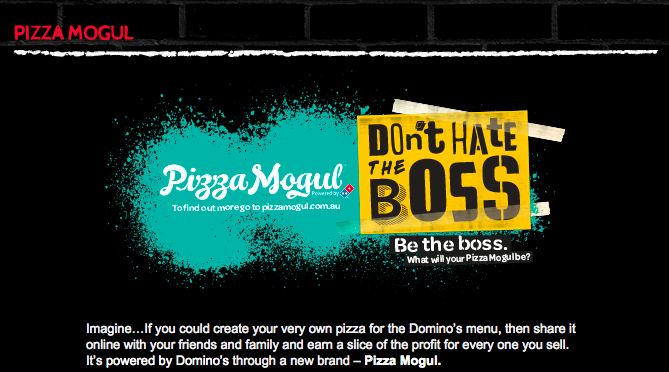 Domino's also made some of these pizzas available on their menu and paid the creators based on their popularity. This example is perfect because Domino's tapped into the creativity of their most rabid fans and were able to create new products they KNEW their audience already wanted based on this campaign.
Employee Recruiting + Retention: ESPN
When ESPN moved their headquarters to Connecticut, they wanted to publicize the move but also offer incentives to curious or future employees to make the plunge with them. ESPN tasked their employees with creating a blog about why it was great to live and work in CT. Having an employee-generated and run blog saved on costs and kept the themes and tone authentic to company culture. Think about how your employees can share their experience and company culture when it comes to your content marketing strategy.
4 Next Steps In Creating An Effective Content Marketing Measurement Strategy
1. Measurement must be the foundation of your content strategy.
2. Every measurement strategy must focus on the business outcome goals. This will be different for each brand but needs to be defined from the start.
3. Know your metrics and data. If the tools you're using don't address all of these metrics, find something new.
4. Be realistic about your brand's capabilities and tools. You won't save $10 million like Unilever if you're a 300 person company, but think about reasonable goals you CAN accomplish through content marketing.
How Can Software Providers Offer Better Content Marketing ROI Analytics?
I asked Lieb, as a content marketing software company obsessed with metrics and tracking the buyer journey through content, how can we build for better analytics? Lieb suggested that marketing software not just focus on volume metrics (clicks, followers, etc.) which leads users down a deceptively easy path. She also suggested having an API that integrates with other platforms your customers use (check!), and prioritize their tool set and create integrations accordingly. Marketing software vendors must also understand that your dashboard is not the sole platform your customers are likely using. As Lieb put it: "No vendor solution is an island, so you should play nice with others." Well said.

Amber van Natten is Managing Editor at NewsCred