Twenty-five content marketing influencers gathered together recently at the West Village's Spotted Pig with NewsCred CEO Shafqat Islam and speaker Bene Cipolla to talk about Birchbox's content marketing success. Since being founded in September 2010, the discovery retail company has been helping consumers sort through the enormous range of beauty, grooming, and lifestyle products to find the best ones for them.
The response from consumers has been staggering — Birchbox began with 600 subscribers. In five years, that number has risen to over 800,000, and their customers have received over 9 million boxes filled with awesome products. And that's not all: the expansion has grown to include Birchbox Man plus the acquisition of JolieBox, a European competitor with locations in Paris, London, and Barcelona. 2014 also brought expansion to Belgium and Canada. You can now order a Birchbox in six countries!
If you're wondering how they scaled so quickly, read on. Our event with Cipolla revealed some of the content marketing tactics Birchbox used to build momentum and to keep it rolling.
1. Start with content
It'll reward you as you grow, as well as later on. Birchbox began with an emphasis on social media and content marketing, and Cipolla has no doubt that doing so was an enormous factor in the company's ability to scale quickly, saying: "Content was there from the beginning. It was never an afterthought. It is core to our business strategy." Content marketing is crucial for not only growing customer bases at the start, but for retaining them as well.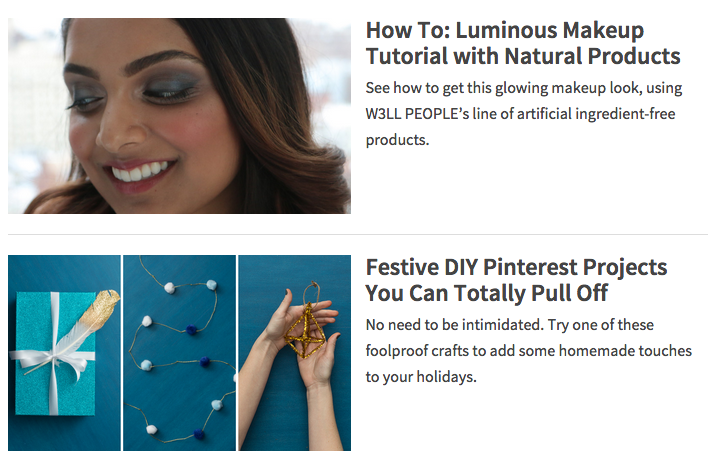 2. Hire like you mean it
Birchbox puts major resources into ensuring their editorial is robust, both in terms of quality as well as quantity. The company employs 17 people on its content team, out of over 200 employees in New York. The team is responsible not only for creating and publishing blog and web content, but also emails, newsletters, and signage in their newly-opened Soho storefront. Face it, your business has a lot of writing to do — hire both staffers and freelancers who can cover many different bases with expertise in order to scale.
3. If you're B2B, offer incentives and create mutual benefit
Birchbox's model is based on curating other brands' products and sending physical samples to consumers that they can then purchase online. Birchbox offers their product partners something else in addition to distribution — you guessed it, content! This creates mutual benefit. As Cipolla said, "For the brands we work with, it's simple. Sample with us, and you get valuable marketing assets." Mutual benefit like this creates and fosters long-term relationships.
4. Maintain cred' with consumers
Birchbox operates in an environment where brands and bloggers are taking over one of the traditional jobs of print magazines: product reviews. This has always been a cornerstone content bucket in the beauty and fashion vertical, but with more choices out there, it's increasingly important for content marketers to give consumers feedback they trust. At Birchbox, content lives side by side with customer reviews.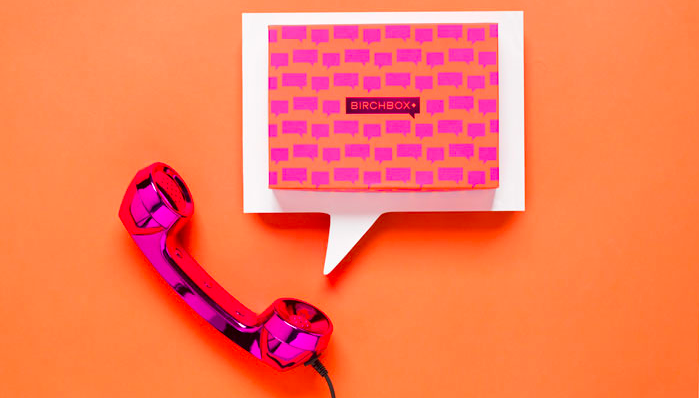 5. Track conversion, but understand the context
Cipolla expressed the importance of taking the long view of content measurement alongside smaller subsections of conversion data. "It's not a one-to-one thing," she emphasized, discussing the user journey from reading content to making a purchase. Rather than understanding this journey within a one hour, one day, or one week window, Birchbox considers it over a longer period. They also see a positive impact on conversion with relevant content on the page.
6. Adapt and adjust
The Facebook algorithm giveth, and the Facebook algorithm taketh away. Like a lot of other brands, Birchbox "benefited a lot from organic growth in the beginning." But times have changed, and Birchbox has stayed on top of them by adjusting their strategy accordingly. This adjustment extends from their paid strategy to post frequency. The lesson? Don't stick to what you think "the rules" are on social. They're not likely to stay the same for long.