If you're a fan of old horror and sci-fi movies, like myself, then you undoubtedly know Svengoolie. If you are a fan and do not know Svengoolie, you are part of an ever-shrinking minority.
What is Svengoolie, you ask? First, Svengoolie is a who, not a what. He is a character, played by Rich Koz, who on Saturday evenings hosts a two-hour show, on MeTV, titled after his character. Each week, Svengoolie presents old horror and sci-fi movies and shares insider knowledge about the films during the breaks.
I discovered "Svengoolie" one Saturday evening as I was flipping channels, eventually coming across one of my favorite movies from the 1950s called, "Them!" It's a black-and-white sci-fi film about scientists researching the effects of atomic bomb tests in the Nevada desert, who come across a colony of giant mutated ants, which they are then tasked with destroying. When the movie reached its break, instead of going to a commercial, the movie cut to a bizarre-looking man in thick, ashy makeup with black circles under his eyes (emblematic of an old horror movie zombie), long, curly black hair with a top hat (think Slash from Guns N' Roses), a dark soul patch on his chin, and a tuxedo jacket and red satin shirt. My first reaction to seeing the man in makeup was, "Who is this?" I hit the information button on the remote and learned that I was not watching "Them!" I was watching "Svengoolie." And I have been a loyal viewer ever since.
After watching several "Svengoolie" episodes, I learned the show's format: Each starts with the viewers' descent into a dungeon filled with old horror movie equipment and glowing, ghostly skeletons. Eventually, you reach a room with a standing coffin that opens to reveal Svengoolie. He introduces the evening's movie and its stars, while peppering in bad jokes and asides that underscore just how bad the jokes are. The introduction reaches a crescendo when off-screen viewers, tiring of the bad jokes, begin hurling rubber chickens at Svengoolie. He then retreats into his coffin, signaling the start of the movie.
In the many hours I've spent watching Svengoolie, I've also noticed that he follows some content marketing best practices that would benefit any brand. Read on to learn what they are and how to put them into action in your content marketing strategy.
Understand your audience and the content that will resonate with them
With all the bad jokes, crazy makeup, rubber chickens, and campy set, one would expect that Svengoolie would entertain the audience by poking fun at the movies he shows.
Instead, Svengoolie does the opposite. His set and costume tell the viewer that yes, these movies are not the special effects blockbusters we see today and they should not be viewed through that lens. But they are still pieces of art, and Svengoolie treats them that way. He provides a wealth of knowledge about the movie, its actors, its director, writers, and production team, taking the viewer on a behind-the-scenes tour. It's a formula that can be seen today on other channels, such as TCM (Turner Classic Movies).
It's this love and respect for old sci-fi and horror movies that has drawn an audience of like-minded folks who have become loyal Svengoolie fans.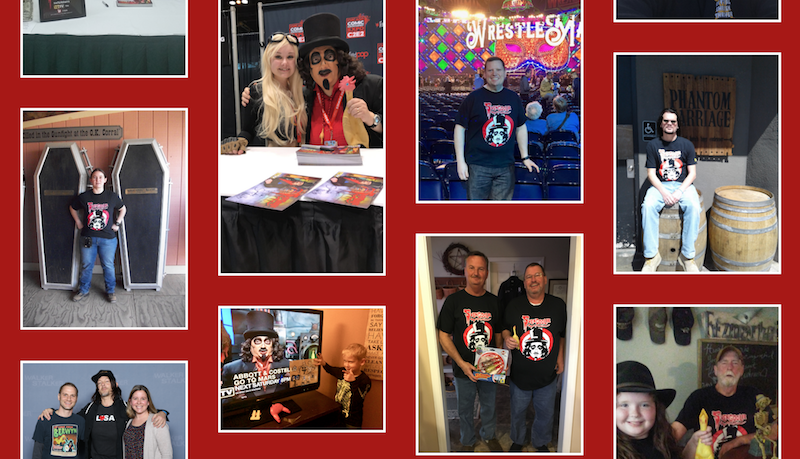 Svengoolie fans, via the photo gallery on Svengoolie.com
It's how "Svengoolie" went from being shown on one local Chicago station back in the 1970s (when Jerry G. Bishop played Svengoolie; Koz took over in 1979) to reaching more than 50 cities today on cable, satellite, and traditional broadcasting. During the '80s and '90s, "Svengoolie" was canceled and renewed twice. Each time, its loyal fan base lobbied to bring it back.
Even in today's era when companies rely heavily on social media advertising and programmatic ads to build brand awareness, "Svengoolie" has stuck to its much simpler formula: sharing the love of old horror and sci-fi movies to those with the same passion. And it's paid off. In March 2017, an episode of Svengoolie was the highest rated show on MeTV.
Takeaway for content marketers: Always keep your audience in mind. Whether you're a niche brand that narrowly targets a specific group, or a company with mass appeal, remember who you're ultimately trying to reach. Speak in a language and create content that resonates with them in a personal and meaningful way.
Cultivate a trademark
One would think that Svengoolie's unique look would be the show's trademark. But believe it or not, when Svengoolie fans think of the show, one thing comes to mind: rubber chickens.
Why rubber chickens?
In the vaudeville days, when an act was bombing on stage, the audience would toss rotten vegetables to express their displeasure in the performance. Since bad jokes are part of Svengoolie's monologue, the vaudeville tradition lives on via airborne rubber chickens.
It wasn't long before rubber chickens became the cornerstone of Svengoolie fandom. They appear everywhere on set and on Svengoolie merchandise. A rubber chicken named Kerwyn tells jokes during the show. Early in the show's history, fans could write in and receive an autographed rubber chicken. But the demand grew so high that fans now have to enter a monthly contest for a chance to win an autographed rubber chicken.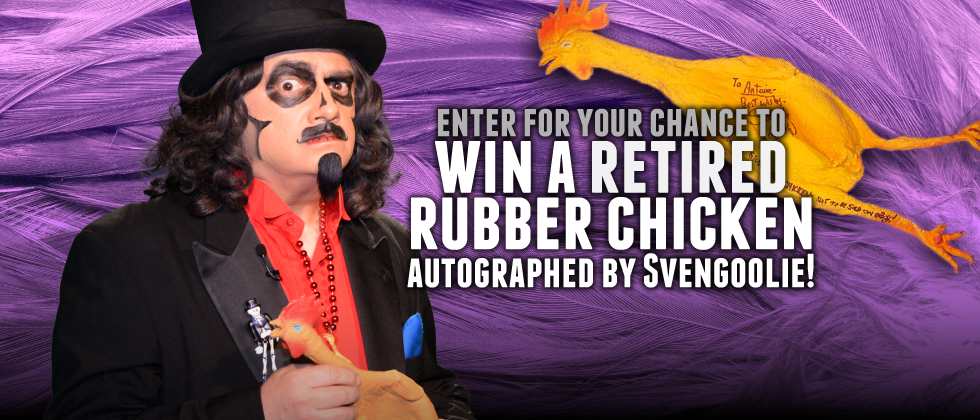 Takeaway for content marketers: What aspect of your brand can followers latch onto? And how can you weave it into your content? Creating a trademark (whether or not it's in the legal sense) that unites your most fervent fans can go a long way to building your brand. Consider how you can weave this into your broader content marketing strategy.
Maintain an ongoing, one-on-one relationship with fans
Fans aren't just loyal to Svengoolie. He's also loyal to them. The show and Koz (as Svengoolie) find many ways to reward and delight Svengoolie followers.
Let's go back to the rubber chickens. The jokes Kerwyn the rubber chicken tells? They're from fan submissions. And the rubber chickens that are tossed at Svengoolie at the beginning of the show? Fans who are lucky enough to visit the set are invited to throw them. Fans also send photos of themselves wearing Svengoolie merchandise from places around the world, which Svengoolie shares during his show.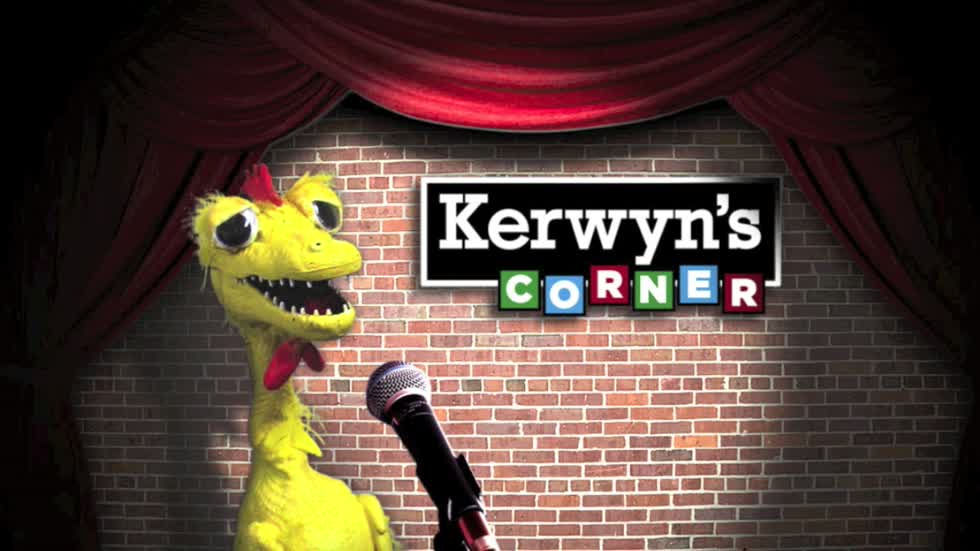 Koz also presides over Svengoolie's Facebook and Twitter a> pages, using the social media platforms to keep his fan base up to date on upcoming shows, interact and answer questions, and thank fans who submitted jokes for Kerwyn.
I recently asked "Svengoolie" (yes, you can write to him on Twitter and Facebook and he will respond), now that he is approaching fifty years of television entertainment, what does he believe the secret to his success is?
His reply: his fans. "That the old audience has stayed – and a new audience has joined them."
How do we know this is true? In September 2016, Svengoolie reached more than 1 million viewers, according to Nielsen NTI ratings.
And I am proud to call myself one of them.
Takeaway for content marketers: Social media is the ideal place to interact with fans one-on-one. This will strengthen your relationships with them, making them more likely to be powerful brand advocates who will share your content and recommend you to their peers. How can you build this continuous engagement?
Joseph Tarzia is NewsCred's VP of Finance.