How do you drive audience engagement on Instagram? As of early 2015, users are spending 20+ minutes per day on the platform. When you consider that the app is primarily photo-based, that's a pretty staggering statistic. This comprises half the daily average usage time of Facebook, for instance, which is moving toward text-based on-feed content and which has more ways for users to interact with one another and brands than Instagram. Instagram has the engagement advantage over Twitter, too, with an engagement rate for the top 25 brands by audience size that's 300% higher than the 140-character platform (econsultancy). Clearly, unlocking Instagram's potential is an enormous opportunity for brands.
Thankfully, all it takes is knowing how to create captivating Instagram posts. Here are the 10 formulas we recommend for driving engagement on Instagram, straight from the most engaging brands out there.
1. The Quote
Quotes perform well across platforms, but work especially well on Instagram where they are shareable when overlayed as text on top of a high-quality image, as in the below example from Equinox. Equinox takes it a step further by following up with the demure comment in their text area, leaving the main thrust and point of the post to the image.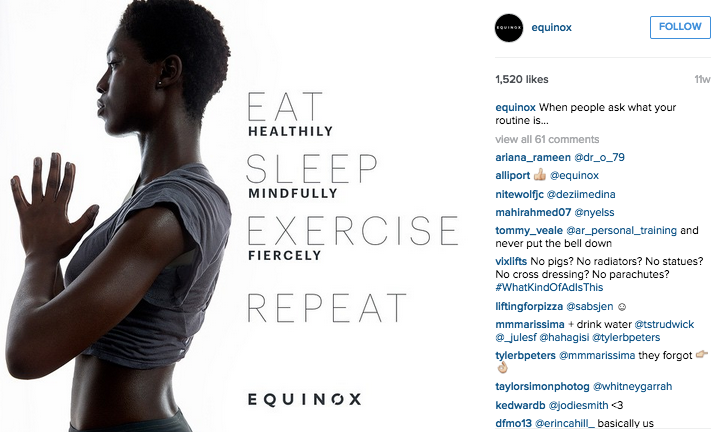 2. UGC: Username + Compliment
One sure-fire way to build rapport with your community is (drumroll please) to actually start the conversation with them directly. User-generated content on Instagram shows your community that you are watching what they're doing, too, and builds your cred' as a brand that actually cares about its audience. Uniqlo has selected a cool image below and then called out its user with an @mention. #bestpractices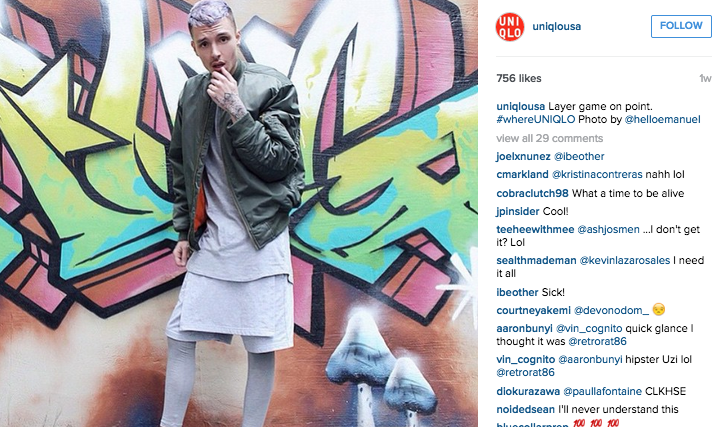 3. Celebrity Shoutout Humblebrag
Who says a celebrity post can't be authentic? This beautiful shot of Reese Witherspoon from Draper James Girl doesn't come off as editorial, it comes off as personal. The @mention to the Academy Award-winner seems intimate too. If you can swing the price tag or find a celebrity wearing or using your product, go for the shoutout.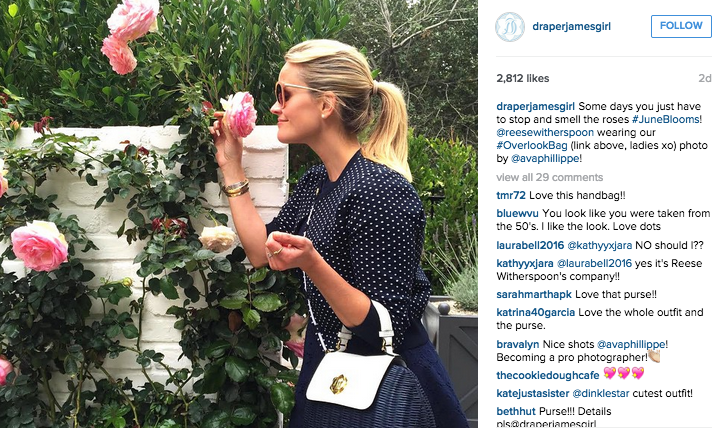 The regram from Ms. Witherspoon didn't hurt either – it got 92.5k likes and 450 comments.

4. Good Old-Fashioned Call To Action
The call-to-action post is a staple across social media platforms for brands, but some overlook this post type on Instagram due to the dearth of links. Home Depot shows how to draw attention to the call to action "shop your personal style" by keeping everything else around it relatively muted. They also get it right in terms of driving traffic by including language to shop via the link in their profile.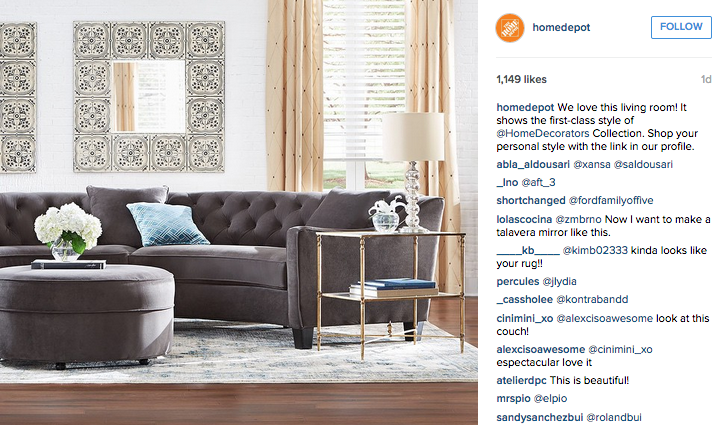 5. Keep It Short + Sweet
Sometimes simple is the way to go, especially if your brand is hip and sleek like American Apparel. This post pairs black and white with a 3-word text caption. Nothing says sexy like mystery, after all.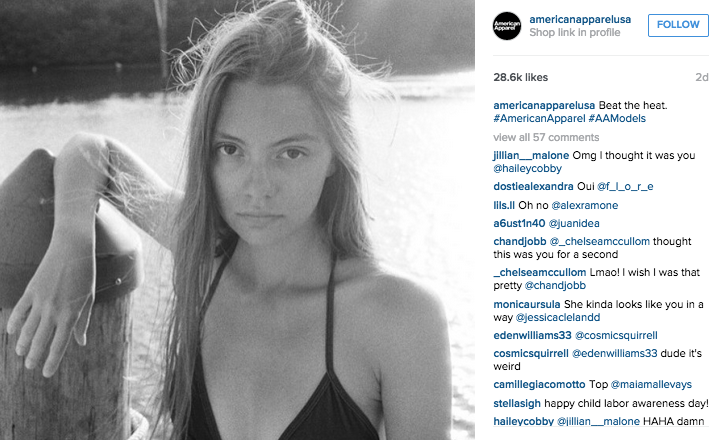 6. The Longform Storyteller
National Geographic has amassed an enormous Instagram following. The publication's profile functions as a mini-magazine, full of gorgeous hi-def photos from the field, often with longer text explanations of what the reader is seeing. For its efforts, it has grown an audience that is not only huge but also passionate engaged.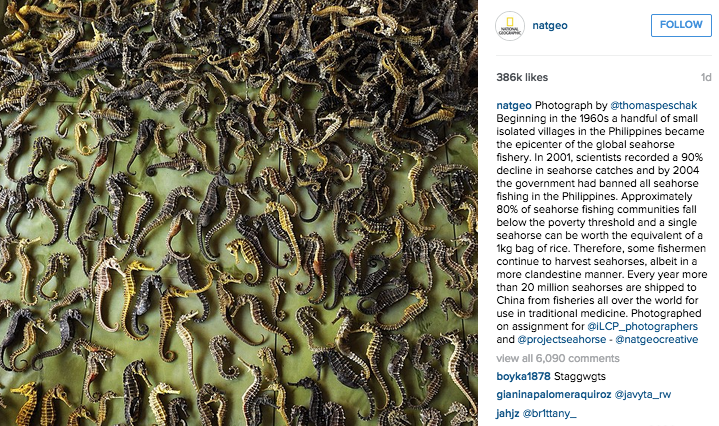 7. WOW-ing Or Interesting Fact
Like quotes, facts make entertaining and shareable snippets on social media. GE's awesome Instagram page is chock full of numbers that build a sense of awe on par with its inspiring images. The engagement impact is colossal.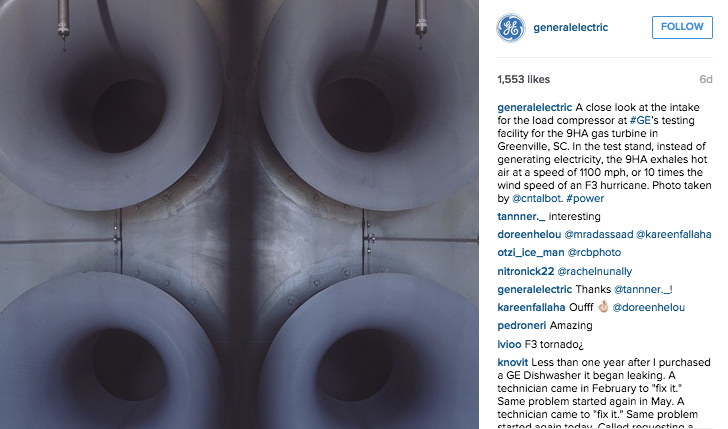 8. A Conversation-Starting Question
Just like a real conversation: you ask your audience something, and they answer back. Anthropologie's feed is famous for its hostess-y sweetness and elegance, so it only makes sense that they are queens in the art of conversation. This post asks "What fun cocktails are you whipping up tonight?"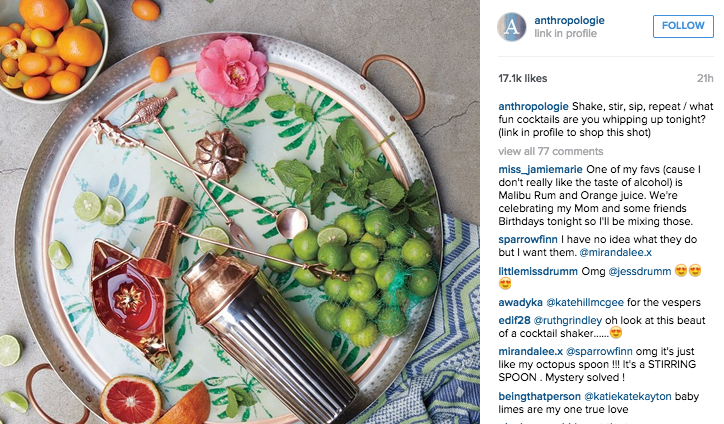 9. Barely Branded
This shot and text from Starbucks is particularly genius. The cup in the bike basket is barely noticeable; in fact, this looks like something a lifestyle blogger might post. It doesn't get much more authentic than this, especially while retaining a hint of product in the post.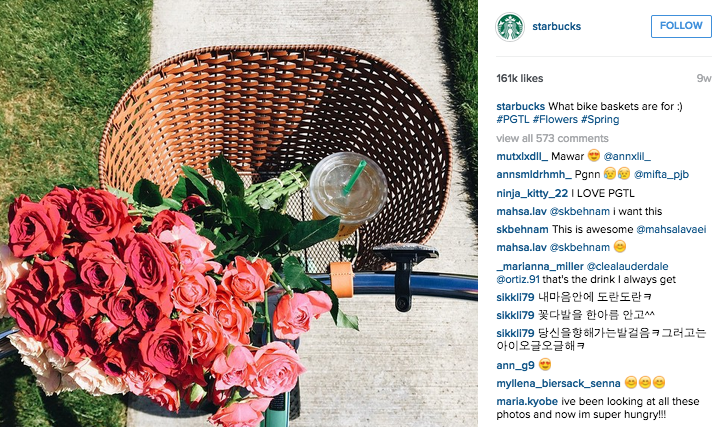 10. Contests!
Contests are super fun on Instagram, and smart brands know how much their audiences love to participate in them. This post from Gap is beautifully composed and has clear, short instructions on how contestants can enter.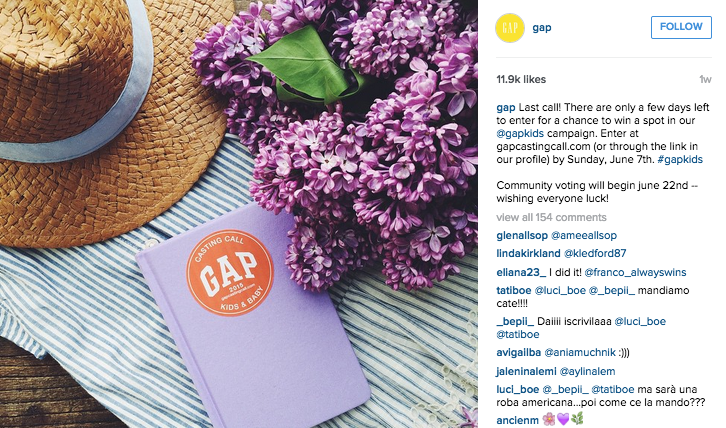 Want to learn more about how to use authentic and compelling images in your visual marketing? Check out this guide from Twenty20 on user-generated images.